History buffs, put your thinking caps on: What historical event took place on April 7? Stumped? Today marks the day that President Franklin D. Roosevelt signed the Cullen-Harrison Act, which set into the motion the repeal of prohibition. Roosevelt's famous statement on the Act: "I think this would be a good time for a beer."
So, with that in mind, it comes as no surprise that April 7 has been declared as National Beer Day, celebrating the country's unique brewing history. These days, for better or for worse, it seems like everyone is a craft beer snob—and it's not hard to be with artisanal brewers cropping up in seemingly every big city and small town alike the country. In celebration of the holiday, we've rounded up four great cities in which to raise a pint.
No list of great beer cities would be complete without San Diego — the city has long been a craft beer stalwart thanks to brewers like Stone Brewing and Ballast Point — but there's more to it than just the big names. With nearly 100 brewers operating in the county, even the pickiest of beer lovers is bound to find their brew.
The hoppy double IPAs are famous (and delicious paired with the city's ubiquitous fish tacos), but popular brewpub Pizza Port is producing top-notch Belgian ales and lagers under its moniker. Its San Marcos tasting room is open seven days a week. Pair a trip here with a visit to the stunning beaches of Encinitas followed by lunch at .
If you want to cover a lot of brewing ground in one stop, you couldn't do much better than San Diego's . The quirky, cutting-edge neighborhood has now become a brewery 'hood, home to big names such as and . Newcomers and have both opened tasting rooms in the neighborhood, and will earn the distinction of being the first to actually brew when it opens its 10,500-square-foot brewery later this year. (In the meantime, get your hands on their Barrio Lager, a crisp, refreshing beer that's miles away from Tecate.)
A Top Boutique Pick: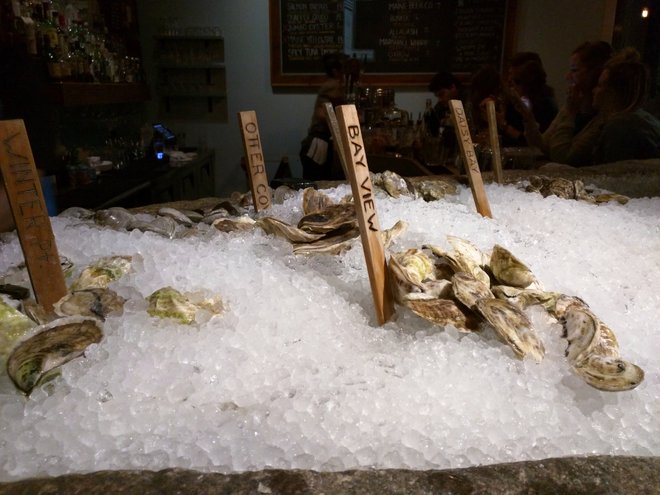 Portland, with a population of just over 65,000, might be relatively small, but in the craft beer world, it is mighty — big-name brewers like Allagash and Shipyard call the Forest City home, but new upstarts such as Maine Beer Company and Bissell Brothers have added diversity to an already top-notch roster. (To sample a wide selection in one place, start at Novare Res — they've got most local beers on 25 rotating taps, plus an additional 500 bottles from around the globe.)
Portland is also on the top of its game in the culinary world, with newly opened serving seafood literally right off the dock, ever-popular slinging up lobster bao, and modern pan-Asian offering house-made noodle and heirloom rice dishes.
Outside of dining and imbibing, the city's Old Port is haven for shoppers, lined with boutiques and cafes. Antiques lovers will be in heaven at the , housed in a multi-vendor warehouse spanning four stories. If you're visiting during summer months (one of the best times of the year in Vacationland), you can trawl the Casco Bay on and try your hand at lobstering.
A Top Romantic Pick: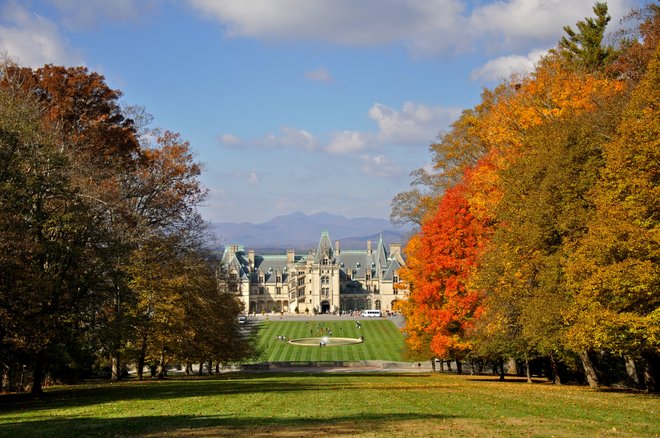 Asheville holds the happy (or shall we say "hoppy"?) distinction of boasting more breweries per capita than any U.S. city, with 100 local beers available within city limits. If you want to maximize your time, look into one of the many tour options available: offers a 3.5-hour bus trip with stops for tours at High-Wire, Catawba, and others, while allows you to burn off a few calories and enjoy your pint on their hybrid open-air party bus/13-person bicycle.
However, if you can only visit one brewer, make it Burial Beer Co. Burial got its start as a one-barrel brewery working out of a ramshackle warehouse, but now their Belgian-leaning creations are some of the best in town, often using local ingredients like North Carolina sweet potatoes and honey. The taproom is open seven days a week, and tours are available Thursday through Sunday.
Whatever you choose, Asheville has more to offer than just beer. Outdoor aficionados will love the stunning (just 10 minutes outside of town), where you can tour George W. Vanderbilt's winter chateau and go horseback riding or biking across the grounds. Venture further afield to the Blue Ridge Parkway, one of America's most scenic drives, or the Pisgah National Forest for hiking, biking, and even excellent birdwatching. (Take a pit stop before or after at the , the oldest continuously operating craft shop in the country.)
A Top Luxury Pick: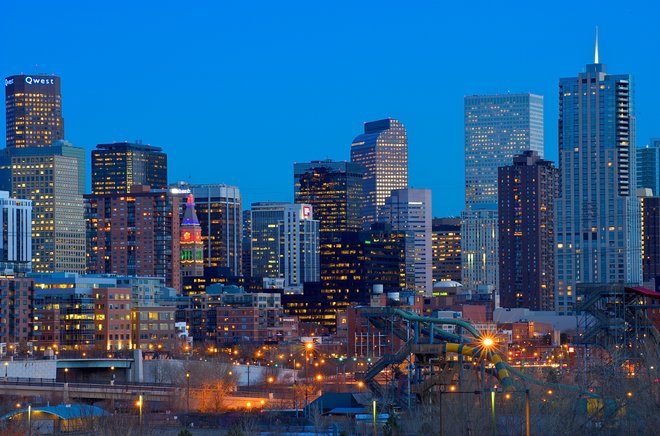 With a revered art museum, world-class skiing, and great sports teams, there are many reasons to visit the Mile-High City — and great beer is another one. Colorado's long-standing craft-brewing tradition has only grown better with time. In the last 10 years alone, some 200 breweries opened in the state!
For the beer-lover who's also a bookworm, is a must-visit. The East Colfax serves up craft brews across three categories: the Classics; Mystery & Adventure; and Fantasy & Science-Fiction — not unlike categorization you might find at your local library. Should you visit, don't miss the beautifully book-lined bar.
The formerly gritty strip along Colfax Avenue has also become known as Denver's restaurant row, with offerings ranging from the famous Voodoo Doughnut, serving the same cartoon-hued doughnuts you'll find at their Portland locations, to To the Wind, a low-key New American bistro that frequently hosts beer-focused dinners.
Meanwhile, celiac drinkers will rejoice at , an exclusively gluten-free brewer, located just outside of the city in Golden. After beating cancer and adopting a gluten-free diet, founder Karen Hertz missed both the social ritual and exploration that came along with trying new craft beers. Now, after years of testing, Holidaily offers nine different gluten-free brews.
A Top Luxury Pick:
You'll Also Like:
All products are independently selected by our writers and editors. If you buy something through our links, Oyster may earn an affiliate commission.