Cruise travel attracts plenty of haters. Just ask Tina Fey, who skewered it in her book "Bossypants" by concluding, "Cruises were designed to make something unbearable -- a two-week transatlantic crossing -- seem bearable. There's no need to do it now. There are planes. You wouldn't take a vacation where you ride on a stagecoach for two months but there's all-you-can-eat shrimp." And that attitude is echoed by plenty of others who often dismiss cruising as loud and tacky, sleepy and staid, or totally divorced from their destinations.
If that's your take on it, you may be surprised to learn that the cruise industry is pretty diverse, and there are all types of sailings, from refined trips with nary a poolside DJ in sight to immersive journeys that offer deep-dives into destinations to adventure voyages where you're in a kayak more than a lounge chair. Take a look at the common gripes we hear about cruise travel and the ships that offer the perfect rebuttal.
Your gripe: Cruise travel is a dull snoozefest
If you're afraid cruise travel will be little more than bingo, bridge, and the occasional crossword puzzle with sedate seniors, Royal Caribbean's Harmony of the Seas will blow your mind. This 2016 addition to their fleet is stuffed with so many attractions, it sounds like a theme park. A zip line, surf simulator, and multiple waterslides add to the high-energy atmosphere. For adults, the Bionic Bar, manned with robot arms, and the Rising Tide Bar, on an elevator platform, provide playful detours. Broadway-style shows, a casino, and even onboard ice-skating keep the good times rolling.
Your gripe: Cruise travel is noisy, gaudy, and unrefined
For some travelers, doing the Macarena poolside to thumping beats is their idea of hell on the high seas. If you're among them and fear cruising is too loud and gaudy for you, allow us to introduce you to Cunard's Queen Victoria. This ship represents a bygone area of ocean liners that some (falsely) believe disappeared with the Titanic. Activities here are also a throwback to the glamor of sailing's yesteryear (ballroom dancing, shuffleboard, card games), and passengers enthusiastically embrace the dress code for dinner. Despite its retro appeal, Queen Victoria isn't an aging antique. It received a $40 million revamp in 2017.
Your gripe: Cruise travel just scratches the surface
On some ships, passengers get a speedy glance at a port — if they disembark at all — before sailing on to the next spot without getting a real sense of the places they're visiting. Viking Star represents the very opposite of this. Shore excursions are an essential part of each sailing, so much so that they're included in the base rates. The result? This ship draws explorers looking to know destinations on a deeper level. And even onboard the Viking Star, passengers are treated to the line's enrichment programming with lectures and destination talks that add another level of history and culture to each visit. Consider it a mini version of a junior year abroad.
Your gripe: Cruise travel is no-action loafing by the pool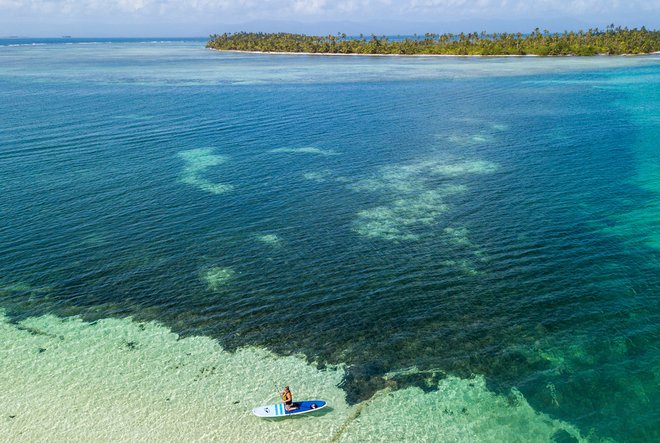 The name should tip you off to the fact that UnCruise is a 180 from most cruise associations. There's no loud, resort-at-sea vibe; no pool; and no stuffy formal dining room. Instead, the ship is stocked with wetsuits, snorkel gear, and kayaks, all with the aim of getting passengers off the vessel and out on adventures. In many ways, Safari Voyager isn't a cruise so much as a guided nature tour giving access to hideaways where guests can do jungle hikes, go bird-watching, meet local tribes, and enjoy any number of bucket-list experiences. The ship's EZ Dock also allows passengers to disembark straight into the water for a quick swim or snorkel.
Your gripe: Cruise travel dumps you in a faraway port
One trend in the cruise world is mega-ships. These ginormous vessels often boast a capacity of 6,000 or more. And while they can definitely bring the fun, they can't park in some of the smaller ports. Case in point: Most mainstream cruise ships pull up to Le Havre when "Paris" is on their itinerary, although the capital is about a two-and-a-half-hour drive away from the port. Not Uniworld's Joie de Vivre. This nimble super-yacht can slip right into the actual port in Paris, a 20-minute walk from the Eiffel Tower. On top of that, this 128-passenger ship offers an intimate, boutique hotel vibe and tres chic decor. French films, Champagne receptions, and caviar tastings are regular occurrences, too.
NOW WATCH: 7 Cruises You Need to Take Before You Die
You'll Also Like:
All products are independently selected by our writers and editors. If you buy something through our links, Oyster may earn an affiliate commission.