You have your Marriott Rewards and you've been working your way up as a Starwood Preferred Guest, but how often do you get the chance to bed down in a place that's owned by the same folks who made that coveted clothing item in your closet or that restaurant you visit for special occasions? Luxury fashion houses and upscale dining establishments aren't the only ones breaking into the hospitality industry either. These six brands also unexpectedly have hotels around the world, in locations from the Caribbean to Las Vegas, New York to Bali.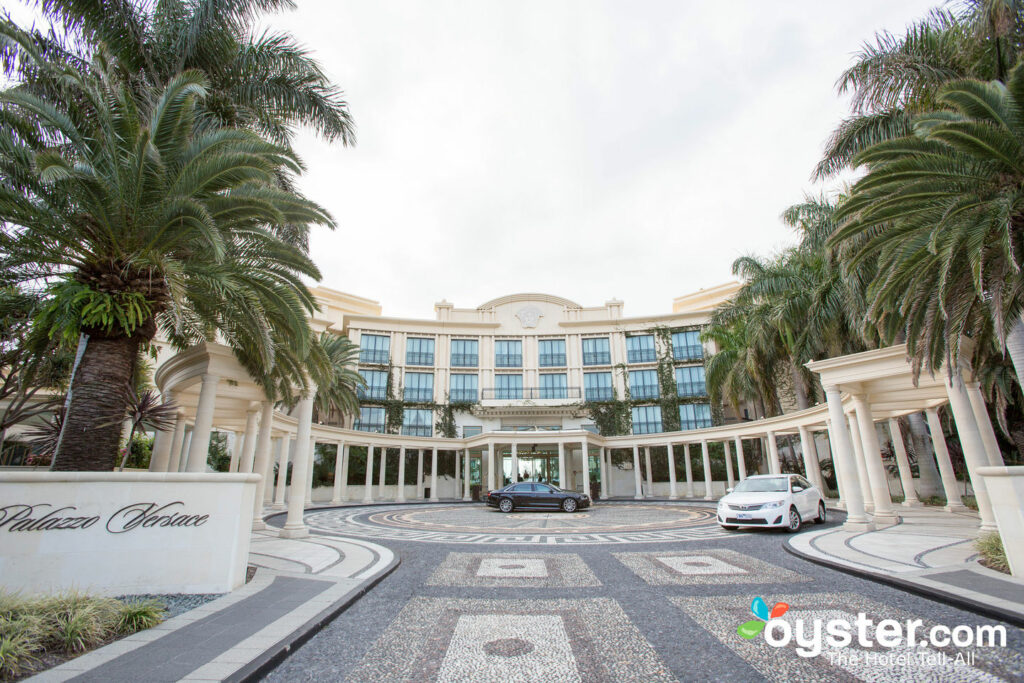 When you see the name Versace, trendy duds, upmarket accessories, and fancy fragrances might come to mind right off the bat. While hotels might not rank anywhere on that list, it should, as the luxury fashion brand brings its extravagant taste to lodgings, too. Devotees of the designer — albeit affluent ones — flock to the Palazzo Versace in Queensland. The 200-room property boasts a Versace boutique for convenient retail therapy, plus a private marina and close access to Surfers Paradise. As you may expect, Versace designs fill the rooms, from the scented oil burners to the towels. Fine-dining on Versace china, high tea, and cocktails also add to the luxurious experience, as do Italian-tiled fountains, the serene lagoon pool with hot tub, full-service spa, and palm trees on the grounds. Those traveling to Dubai will also have an opportunity to stay at Palazzo Versace. Just keep in mind that both of these designer digs come with a high-end price tag to match.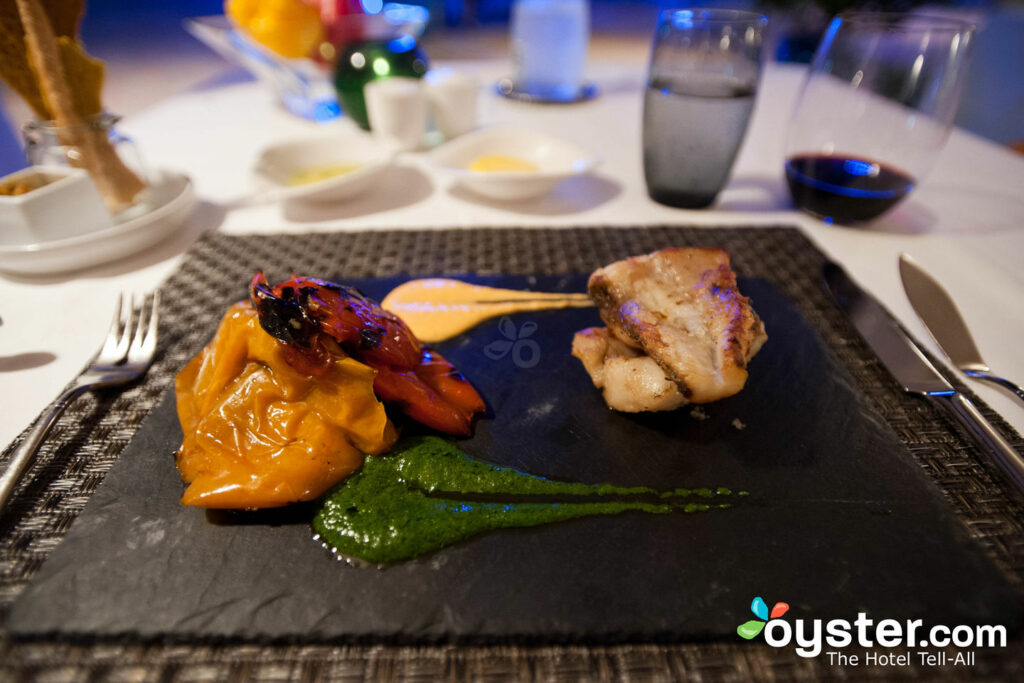 Anguilla is a favorite destination for celebrities like Beyonce and Jay-Z, and one of its best-known resorts, CuisinArt Resort & Spa (yes, as in that CuisinArt) will have you feeling like an A-lister yourself. The beachfront property lures guests with an extensive spa, the only golf course on the island, and non-motorized water sports and excellent snorkeling. All that said, the real highlight is — not surprisingly — the property's food. Several on-site restaurants serve up gourmet Japanese, Italian, and Mediterranean meals that use fresh ingredients from the resort's hydroponic farm.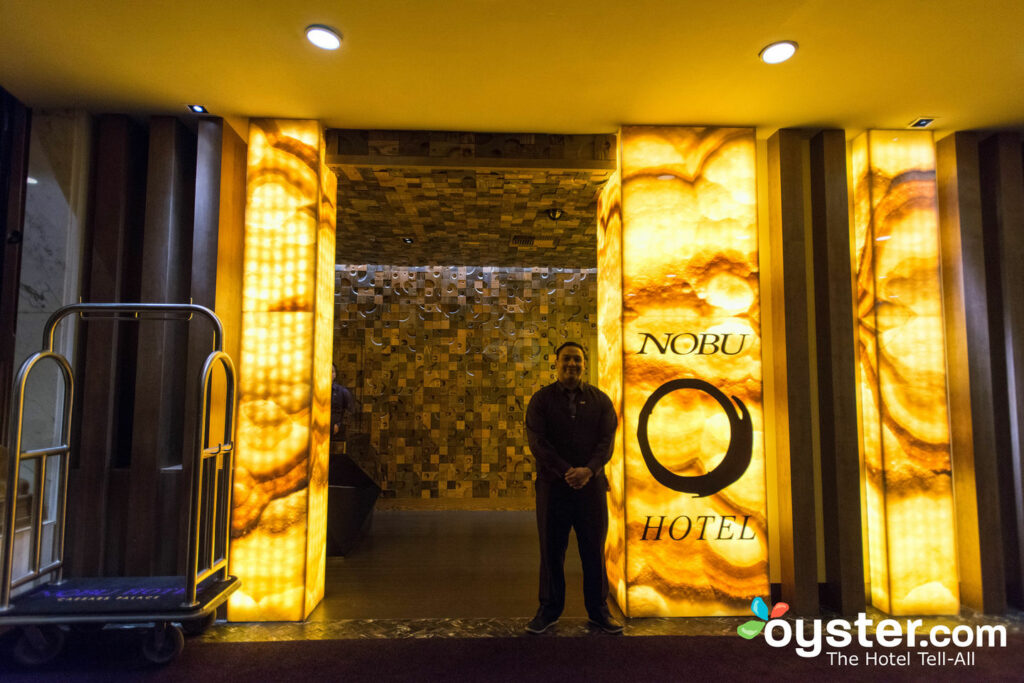 Fans of chef Nobu Matsuhisa's restaurants will also have a fondness for his hotels, as both exhibit a taste of Japan with a twist. Located within one of the towers of Caesars Palace, this luxury Las Vegas property pampers guests with hot tea upon arrival, minibars stocked with Japanese beer and sake, and 24-hour room service from the Nobu restaurant downstairs — not to mention, priority reservations. Co-owned by Robert De Niro, Nobu's properties also have locations in Manila and Miami Beach. But we have good news for those who aren't heading to one those destinations either: Nobu has plans to expand the line of hotels to Shoreditch, Ibiza, Los Cabos, Chicago, Toronto, and more in the upcoming years.
The Bulgari brand proves its stylishness on jewelry and watches as much as it does on its hotels in London, Bali, and Milan (Shanghai, Beijing, Dubai, and Moscow properties are slated to also open). Located in Italy's fashion capital, the 58-room Bulgari Milano is housed inside an 18th-century renovated mansion, and features a world-renowned spa, sleek bar and gourmet restaurant, and rooms with Bulgari toiletries. On the other side of the world, the romantic Bulgari Resort Bali is home to 59 villas featuring Javanese mahogany furnishings and volcanic rock interior walls, plus five three- and five-bedroom mansions. Along with a private beach and gorgeous infinity pool, the resort offers four bars and restaurants, an opulent spa with a long menu of services, and a fitness center with personal trainers.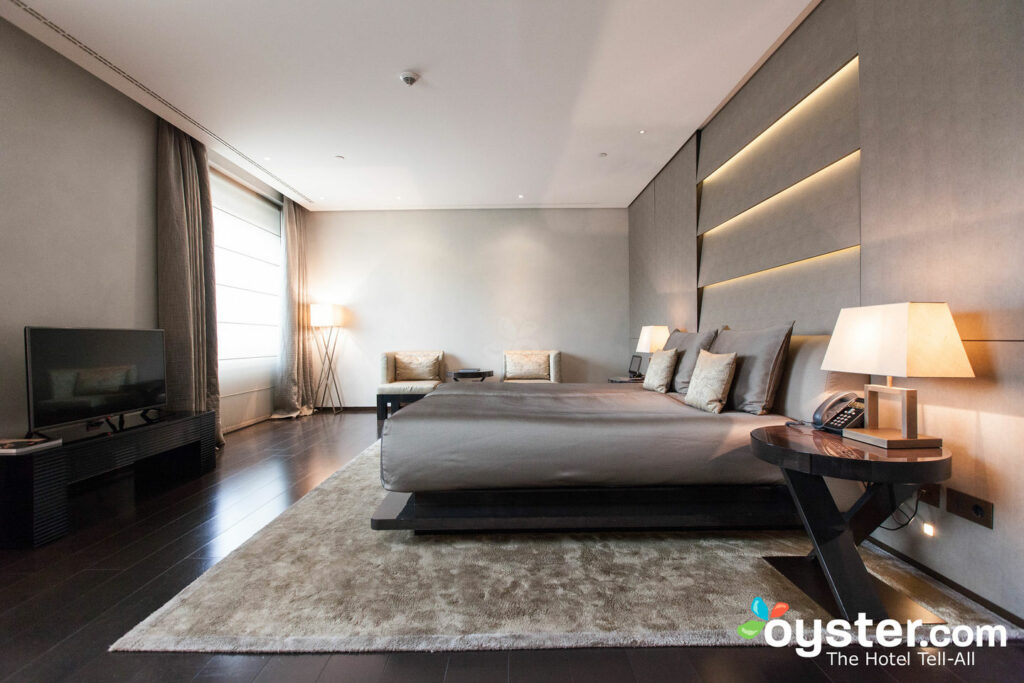 Folks who have dropped cash at the fashion designer's clothing and home decor stores will feel like the Armani Hotel Milano is an extension of the Giorgio Armani brand. Its signature vibe — sleek yet understated luxury — can be found everywhere, from the heated indoor pool with city views to the stylish restaurant with floor-to-ceiling windows to the spacious rooms in cool gray hues. The 95-room hotel also happens to be located close to one of Milan's top shopping areas, and toiletries, as well as many other amenities, are, of course, by Armani. (The brand also boasts a Dubai hotel location.)
Everything Baccarat touches turns to opulence — and no, we don't just mean its crystal baubles. The famed French company dazzles in the hospitality industry, too, with the Baccarat Hotel & Residences in New York. The property houses the world's first La Mer spa, a beautiful indoor pool, and rooms with high-tech details like tablet-controlled settings and large flat-screen TVs concealed in mirrors, plus minibars stocked with Baccarat glassware, Champagne, and Laduree treats. Chandeliers and crystal objets d'arts inside the property will leave a sparkle in your eye, but just keep in mind there's a hefty price to pay for this kind of luxury.
You'll Also Like:
All products are independently selected by our writers and editors. If you buy something through our links, Oyster may earn an affiliate commission.