While we love what's on the inside of hotels, we also enjoy what's on the outside -- and that includes gardens. Gardens offer guests a scenic place to sit or stroll under the sun, surrounded by perfectly landscaped (or perfectly rugged, if that's what the designer was going for) grounds. Plus, you never know what wildlife might drop by, from butterflies to birds. We've picked our seven favorite hotel gardens across the U.S.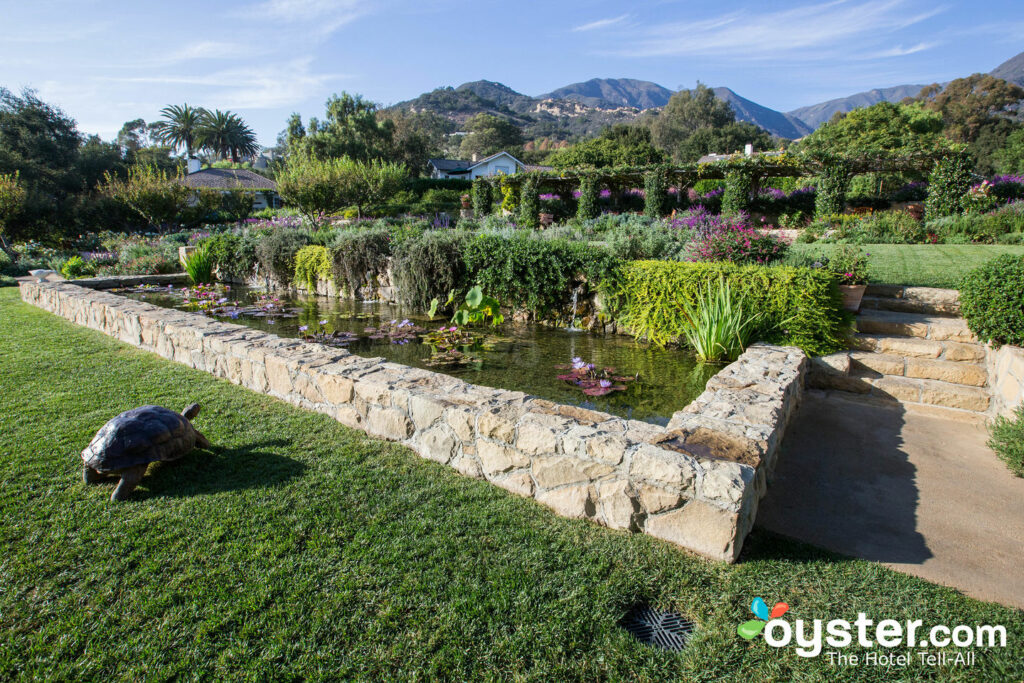 This Santa Barbara retreat has 500 acres of land within Montecito's wine country, and it's one of the most luxurious stays in all of California. Much of its property is landscaped gardens, ranging from English-style to herb beds. You can even book a stay in the Acacia-Wildflower Garden Cottage, which is surrounded by beautiful blooms.
This luxury hotel on manufacturer Kohler's property in was originally built in 1918 to house the company immigrant employees — rooms were just $27.50 a month (the fee included three meals daily) and residents received English lessons to help them acclimate to America. The hotel's 21 acres of former farmland were converted into gardens in 1913, before the building opened. The American Club was converted into a hotel in 1981, and it retains much of its original Old World charm.
With lush landscape, hotels in this tropical destination often have amazing green spaces, and Lumeria Maui Retreat's property stands out to us. The hotel is focused on wellness and finding sanctuary — it has multiple gardens for guests to retreat to including a rock garden, a hammock garden (yes, really), and produce gardens that supply ingredients used at the on-site restaurant.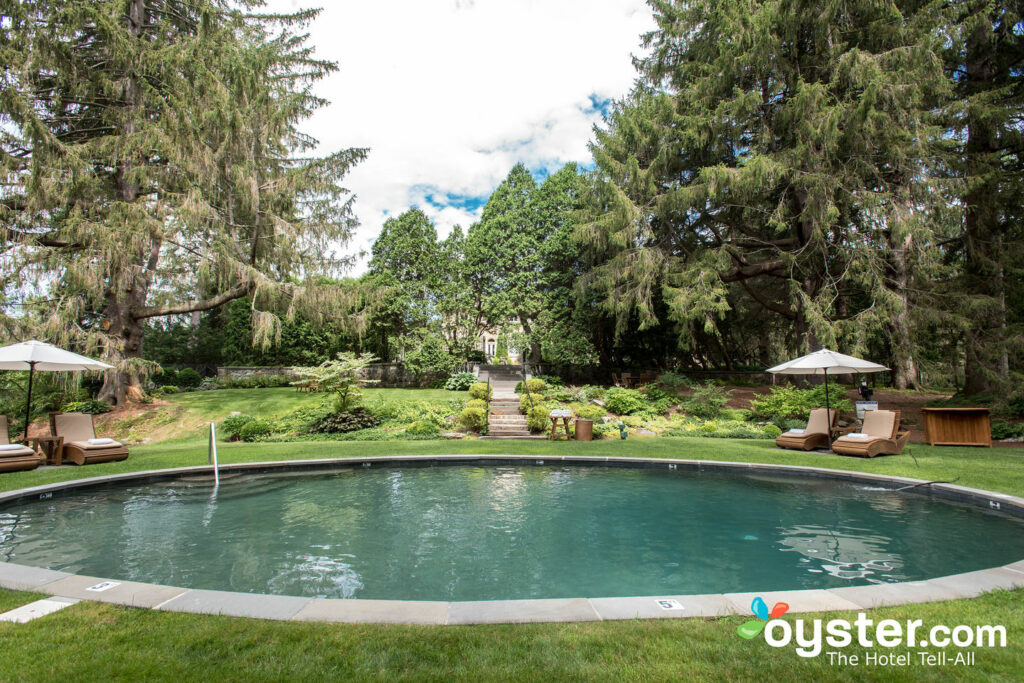 This 1893 luxury hotel, which is styled after a 16th-century Florentine palazzo, offers guests a full 22 acres of landscaped gardens to roam. These gardens were designed by famed landscape architect Frederick Law Olmstead, who designed Central Park. While the entire property is gorgeous, we're partial to the garden pool, located in a secluded spot.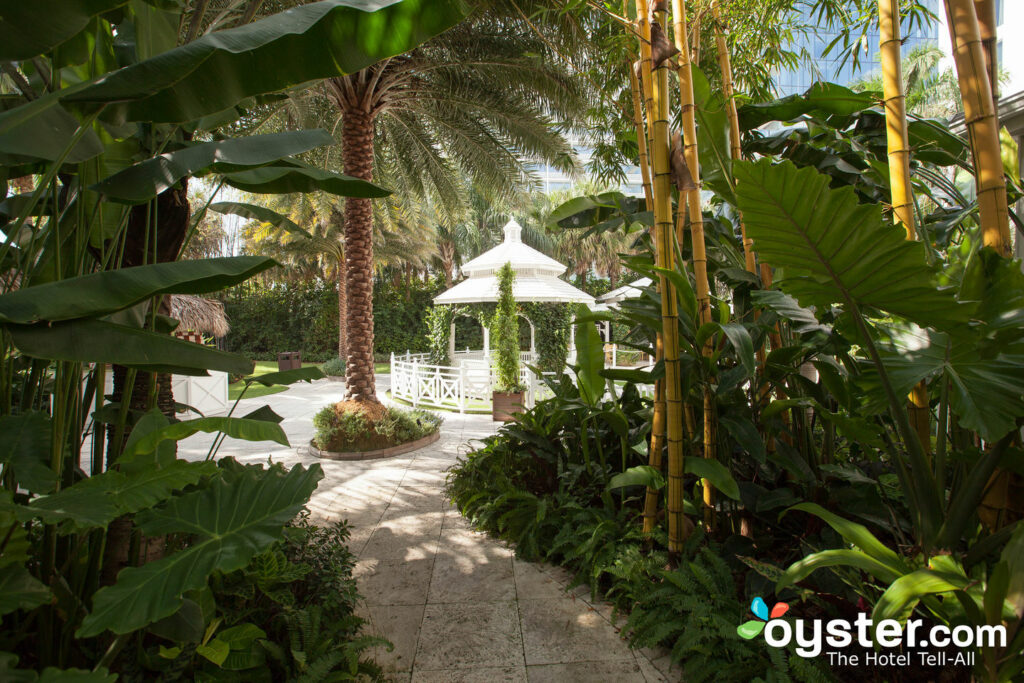 The Palms Hotel and Spa is located right on the beach, and it has sprawling grounds with tropical gardens that create a lush retreat. Its most notable is the chef's garden, which provides herbs and vegetables to the on-site restaurant, Essencia. Elsewhere in the gardens, guests might spot Macaw parrots perching in gazebos.
You don't need to go all the way to to experience the beauty of Monet's gardens. This hotel in has its own Monet-inspired gardens, complete with waterlilies and an emerald green footbridge. The property seeks to emulate a French country manor — like Monet's at — and it does so splendidly. It even brings the gardens indoors, with replicas of Monet's painting hanging on the walls.
While large urban gardens are somewhat of a rarity, the Hotel Bel-Air found 12 acres in to use for its gardens. And thanks to all this space, the celebrity hot spot can feel very secluded — even though it's only a few minutes off of the traffic-filled 405. When we were there, we even saw swans in the gardens! As such, it might not be surprising that this is one of the most luxurious, most romantic hotels in Los Angeles.
You'll Also Like:
All products are independently selected by our writers and editors. If you buy something through our links, Oyster may earn an affiliate commission.