Depending on where you choose to cruise and which ship you board, encountering crowds ashore can be an inevitable occurrence. Naturally, higher capacity ships bring more people to a port on any given day. Some destinations are better at dispersing those numbers than others. Thankfully, there are ways to deviate from the throngs -- you just have to plan ahead and plot properly once on land. Here are nine tips for avoiding the cruise ship crowds at port.
1. Research which ships will be arriving at the same port.
One of the best ways to discover just how crowded a destination will be before arriving is by checking which ships you'll be sharing the port with. A fantastic resource for this is Cruise Timetables. By pulling up the Ports of Call tab, you can see if your vessel will be overwhelmed by one of the largest cruise ships in the world or an accumulation of many smaller ones. If you are set on booking a specific itinerary, but are not locked into a departure date, select a day that has fewer (and smaller) arriving ships.
2. Consult the crew.
If you want to avoid busy tourist traps, talk to the staff onboard and inquire about their favorite haunts. Your room steward, waiter, or bar server has likely visited these places before and will have suggestions for where best to roam. Crew members often know great alternatives for shopping and dining spots.
3. Hire a local.
Similarly, you can never go wrong with getting tips from a local. There are always plenty of group excursions available, but reserving a private tour with a personal regional guide is preferred for the most authentic look at a destination. Not only will they be able to take you away from the hustle and bustle, but they can share their favorite, locals-only spots. Hiring a local guide for the entire day often provides the time to dine with them as well. By asking where they enjoy eating, you'll likely get a great taste of the area in peace and quiet.
4. Walk farther.
If you decide to wander off on your own, the best way to escape the crowds is by simply going for a longer stroll. Souvenir shops and restaurants catering to the masses will likely be located close to the ship. To find the real gems, you'll have to work a bit harder. Of course, always be mindful of your surroundings and don't stray too far from the safe areas.
5. Get off the ship later.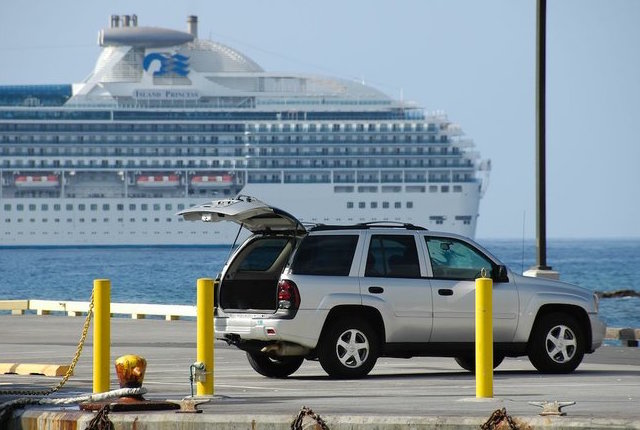 The bulk of passengers are eager to descend upon a port right away — generally in the morning before returning to the ship for lunch. This information can come in handy for those willing to delay their own touring. Heading into town midday at mealtime will often reward with fewer people around.
6. Embrace the crowds.
As the saying goes, if you can't beat them, join them. As nerve-wracking as crowds can sometimes be, they sure do provide wonderful opportunities to people-watch. Have you ever noticed that the outdoor seating at cafes in Europe are pointed out towards the sidewalk and street? That's because all the world's a stage. That said, one way to escape the masses is to make it an attraction. Pop a squat, order a coffee, and watch on.
7. Hide your tour number.
Even those who opt for a group tour can cleverly break away from the herd. Operators will usually have participants don stickers with their tour number to identify those who have tickets. However, during free time, temporarily tuck your number away, either inside a shirt or pocket. That way, when you're off shopping by yourself, you'll look decidedly less touristy. Just remember to reapply it to the front of your clothes upon returning to the group.
8. Consider alternative destinations.
In the same vein of walking farther to escape the crowds, you might even opt for an entirely different destination. Some ports offer jaunts to other nearby retreats or islands. To be sure, some of these places can be busier than the main locale itself, so it's advisable to research your options first. However, a quiet oasis might await you. This is particularly great for those looking to take a deeper dive into destinations they may have already visited.
9. Stay on the ship.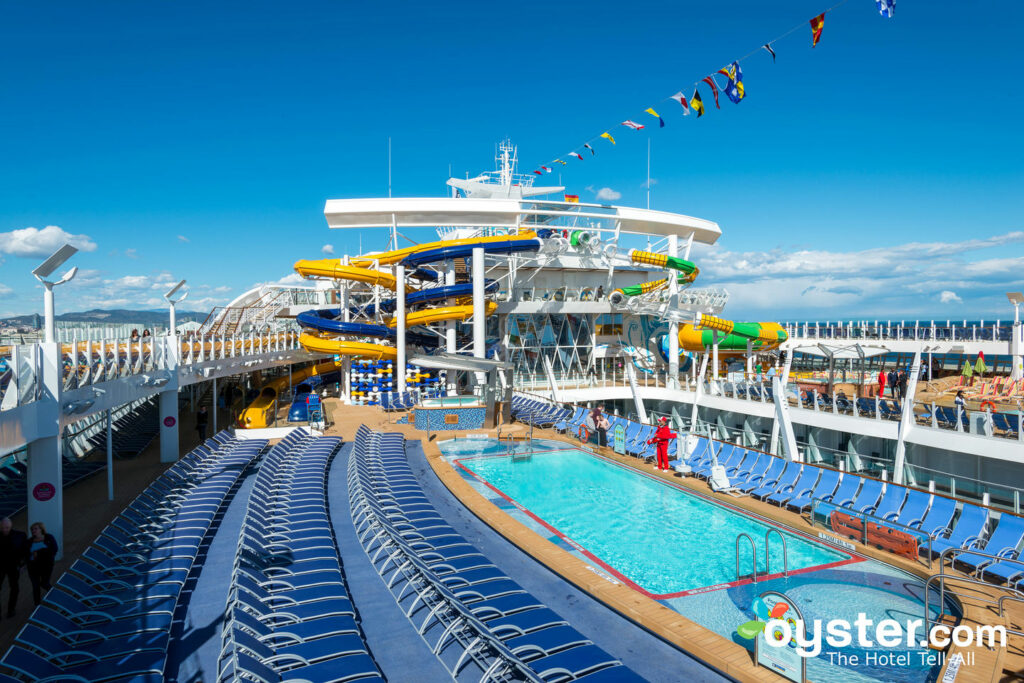 Lastly, you could consider staying onboard and not getting off the ship at all. If you're willing to skip a port (perhaps you've already been there), it's the perfect time to enjoy the ship in peace. There will certainly be a few others who have the same idea, but the vessel's most coveted attractions and decks (read: pool) will be much less crowded.
You'll Also Like:
All products are independently selected by our writers and editors. If you buy something through our links, Oyster may earn an affiliate commission.