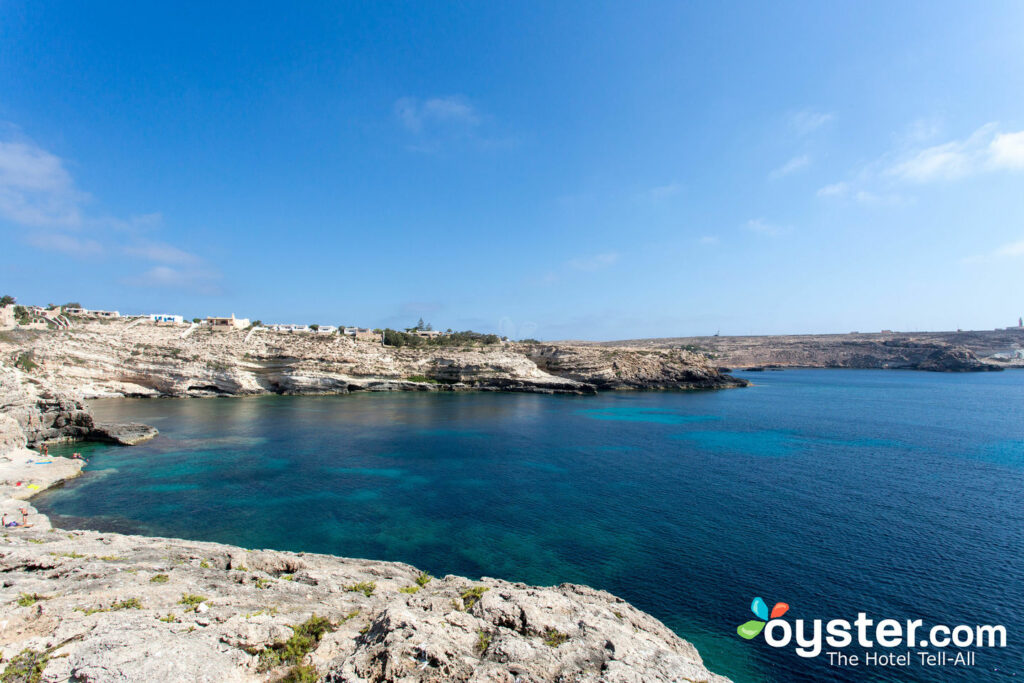 The three seas surrounding Sicily are dotted with volcanic islands and minor isles -- many of which are major attractions for tourists visiting the region. But as any seasoned traveler to Sicily can tell you, getting around this part of the world is no easy feat, and you'll need to map out your itinerary carefully. To help with that, we're highlighting the best islands in Sicily that are worthy of your travel days and dollars.
Lipari is the largest of the Aeolians, a UNESCO-protected volcanic chain off of Sicily's northeast coast. The island has the largest population of the Aeolians, and that number swells to nearly twice its regular size in the summer months. Pebble beaches with splashy beach clubs and Bahamian blue waters are at the top of any visitor's to-do list, but there are "inland" attractions (inland being a relative term when you're dealing with an island that's a little more than 14 square miles) as well. Drive or bus up to the ancient, whitewashed church of Quattropani, where you can see spectacular views of Salina, Stromboli, and other sister islands, and make a picnic of it among the olive and fig trees and wild fennel. Lipari's archeological museum is a must-visit; the collection of ancient artifacts (from Neolithic period, the Bronze Age, the Greco-Roman period, and more) is one of the best in Europe.
Our Lipari Hotel Pick:
Though the car-free island of Panarea draws a chi-chi crowd (think yacht owners and fashion-industry VIPs from the mainland), it is at its heart a rugged, rustic place where natural beauty is the primary draw. All around are beautiful cove beaches, like the stunning Cala Junco, where you can see the stone walls of a Bronze Age settlement. The striking setting is made even more so by Panarea's clear, bright blue-green waters. Getting out on the water is essential — charter a boat to take you to diving and snorkeling spots, secret bays, hot springs, and nearby uninhabited islands.
Our Panarea Hotel Pick:
Like its name makes clear, Vulcano is a volcanic island whose geography affords it fantastic outdoor diversions such as black-sand beaches, volcano hiking trails (Scalata al Cratere), sulphurous hot springs and mud baths (Laghetto di Fanghi), and rock formations carved by the sea and wind (Valley of Monsters). As the southernmost of the Aeolians, Vulcano offers wonderful views of Sicily and Etna, as well as neighboring Lipari.
Our Vulcano Hotel Pick:
Twenty-five years ago, Salina's incredible beauty caught the eye of Hollywood, who filmed "Il Postino" here in 1994. More lush than other Sicilian volcanic islands, Salina features stunning bays, including Pollara, the dramatic beach where the film was shot and whose stratified cliffs reveal years of lava flow and battering elements. (Go at sunset.) The southwest coast of the island treats visitors to gorgeous views of Mount Etna — one of the most active volcanoes on earth — and the coast of Sicily. Taxis are rare, but there are places to rent cars or scooters, and Salina's bus system is an easy way to get around the island. The island's biggest attraction is Monte Fossa delle Felci; the ascent begins at the Sanctuary of the Madonna of Terzito and winds through vineyards and countryside before culminating at the peak, which grants clear views of the sea and other islands. Salina's olive and caper farms also deserve a visit; check out Sapori Eoliani for traditional Aeolian jams, sauces, and shortbread biscuits (flavored with Malvasia wine and filled with almond, cinnamon, and citrus).
Our Salina Hotel Pick:
Stromboli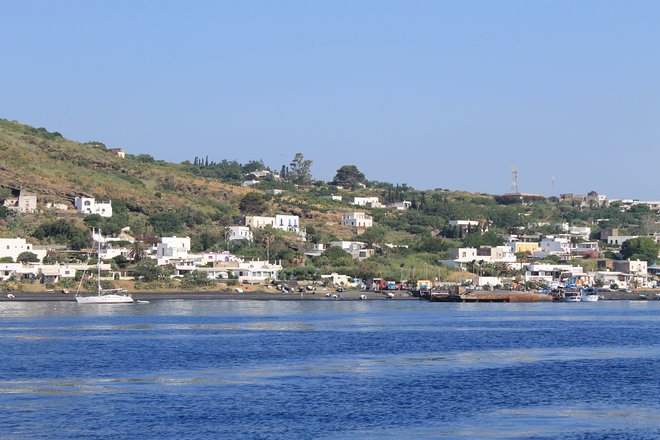 This quiet little island is notable for its namesake volcano and black-sand beaches, including the popular swimming and sunbathing spot Ficogrande. When it's time to get out of the sun, head to the Stromboli village (one of two villages on the island) to visit Museo del Cinema di Stromboli — a room in the village library showcasing the island's place in cinema history, including its starring role in the 1950 Roberto Rossellini/Ingrid Bergman film, "Stromboli."
Filicudi and Alicudi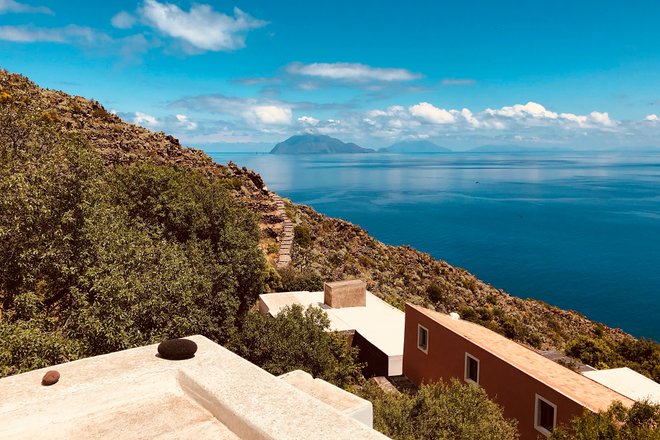 These are the most remote and least equipped of the Aeolians, with few tourist amenities like hotels and restaurants. Of course, this isolation and lack of development is the biggest part of their appeal for travelers seeking little more than peace, quiet, and mind-blowing natural beauty.
The Aegadians are an archipelago off of Sicily's northwest coast, near Marsala and Trapani. The largest of the chain, Favignana is popular for its white-sand beaches framed by craggy rocks and sparkling clear waters. Divers are in heaven here, with undersea caves and rocky grottoes to explore, while slightly less adventurous water lovers have catamaran sailings, raft tours, and other sea excursions available — as well as breathtaking beaches, like Cala Rossa and Lido Burrone. On land, activities include hiking up to the hilltop Santa Catarina castle for 360-degree views and touring Tonnare di Favignana, a tuna-processing-center-turned-museum exhibiting the island's fishing history.
Our Favignana Hotel Pick:
Pantelleria
Pantelleria has long flown under the tourist radar. That can be somewhat attributed to distance: Pantelleria is closer to Tunisia than it is to Sicily. But those who seek out this rugged speck in the Strait of Sicily are rewarded with heavenly lagoons, swimming and sunbathing spots (the Balata dei Turchi is a sheltered cove surrounded by lava flows), and natural hot springs (such as Terme di Nika) with crystal-clear water. For a full-body spa experience in the great outdoors, cover yourself head to toe with the sulphuric mud of Lago di Venere, a hot springs-fed lake in a volcanic crater.
After a recent decline in tourism resulting from the migrant crisis, Lampedusa is seeking to reestablish itself as a paradise of white-sand beaches, wildlife, and year-round warmth. The island's crystalline cove, Spiaggia dei Conigli, is one of the best beaches in the Mediterranean — if not the world — and the sparkling waters surrounding Lampedusa are home to dolphins and loggerhead turtles. The southernmost Italian island, Lampedusa offers craggy grottoes and beautiful blue-green bays, such as Cala Creta and Cala Pulcino, for swimming, snorkeling, and diving.
Our Lampedusa Hotel Pick:
You'll Also Like:
All products are independently selected by our writers and editors. If you buy something through our links, Oyster may earn an affiliate commission.