So, you've finally decided to test the waters and embark on your first cruise, huh? You've made a very wise travel decision, but there are still a number of things to consider before you actually set sail and, in many cases, initially place a booking. Have no fear, however, because we've got you covered with some helpful basics below.
Selecting a Ship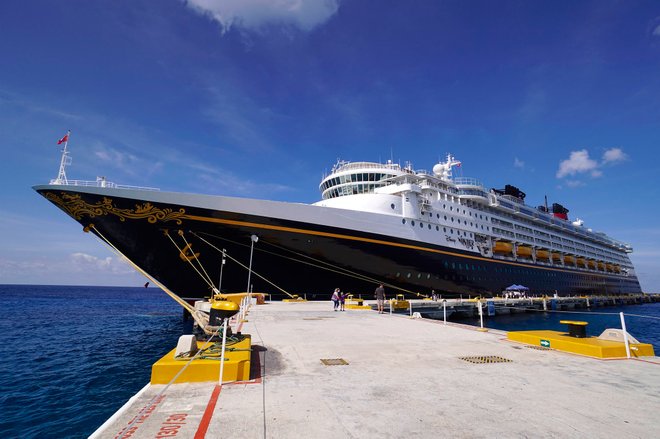 The most difficult decision to make for any cruiser, including a veteran one, is probably deciding which ship to actually travel on. The choice is primarily driven by your personality and budget. There truly is a cruise line and a cruise ship for everyone these days and finding the right one can be a bit like dating.
A travel agent can help point you in the right direction, but do your own research as well. This way you can first pick the right line and then the right ship within its fleet for you. In some instances, that choice may be driven a little in reverse, depending on your preferred destination where not every ship may be available.
Cabin Choice
Once you have selected your ship, the next step is to choose a cabin on board. Ships vary greatly in size and the real estate mantra of "location, location, location" certainly comes into play here as well, especially if you want a stateroom that's near the venues you plan to frequent.
Varieties range from inside cabins to palatial suites. While a balcony cabin is the most common type — not to mention, wonderful for enjoying the great outdoors — you can save money by opting for an inside one, especially now that many feature virtual live views of the outdoors on digital window- or veranda-sized displays.
Consider Inclusions
One of the greatest things about cruising is its incredible value. So much is included in the base fare, such as lodging and the majority of dining and entertainment. That being said, there are some extras all cruisers should be mindful of. The degree to which a cruise is inclusive is often dependent on how much is paid for up front. Luxury lines will include much more, like liquor and gratuities, than standard mainstream ones.
So, consider any surcharges and tips ahead of time and budget accordingly. Prepaying gratuities helps remove another cost on the back end, for example. Also, bundling drink and dining bulk packages can be another great way to save on soft drinks, beers, and wines, as well as on specialty restaurants. The occasional treat of these culinary experiences is often well worth the nominal fee.
Study and Forget
As they get increasingly larger, cruise ships are more like cities at sea, and deck plans are your maps to each metropolis. Study them. Know where your cabin is located and get oriented with the forward, aft (back), port (left), and starboard (right) directions of the vessel. Also know what deck certain venues are on and where you can find food and entertainment, and then throw it all away.
You're on vacation, and preplanning everything can be no pleasure at all. Be sure to still allow yourself the freedom to explore and discover on the spot. Just as half the fun of traveling on land is stumbling upon a hidden gem, so too is it a joy to be surprised by something unexpected while on board. So, let the wind catch your sails and bon voyage.
NOW WATCH: 7 Things You Should Never Do on a Cruise
https://www.youtube.com/watch?v=QTulTFDbvSM
You'll Also Like:
All products are independently selected by our writers and editors. If you buy something through our links, Oyster may earn an affiliate commission.