'Tis better to give than to receive. Sure, sure. Still, we can't help but do a little fantasy shopping for ourselves whenever we check presents off the list for others. And with so many excellent travel products out there, the temptation is strong to treat ourselves to some goodies that will give us "comfort and joy" on all our future trips. Here are all the travel products on our wish list. If our friends and family don't take the hint, we'll certainly extend our lists one more line to include a gift-to-self.
"I only travel with carry-on luggage, so I haven't wanted to give up precious space to over-the-ear headphones. But after many flights with screaming babies, passengers that talk through red-eye routes, and flyers playing games without their headphones, I'd love to treat myself to a pair of high-quality noise-canceling headphones. When it comes to the best of the best, nothing compares to the Bose QuietComfort 35 (Series II). Beyond being obviously noise-canceling, they're wireless and sleek, plus they have built-in Alexa voice control. Also, their 20 hours of battery life means it'll last for most transatlantic flights." — Lara Grant, Editor
"Just the thought of running out of reading material on an airport layover sends chills down my spine. But after I packed five heavy books for a two-week trip to Los Angeles, I realized I needed to get my travel library under control. I still love print, but hardcovers and paperbacks just aren't conducive to travel. The number one item on my holiday wish list is the Kindle Paperwhite. Its six-inch screen weighs less than six ounces, so I can hold it comfortably with one hand. And there's enough memory to download thousands of books. Plus, it's waterproof. Hotel bathtub reading, here I come!" — Megan Wood, Editor
"I'm a writer and editor by occupation, which means my day is filled with words, words, and more words. And don't get me wrong — I love nothing more than being a sentence architect. (I can put that on my resume, right?) But I've recently also acquired a new hobby: photography. I love snapping pictures everywhere and anywhere — on weekends, while on vacation, and even at home (yes, I am that person who makes you pause to take a pic before diving into a meal at a restaurant — guilty as charged). So far, I've only used my iPhone 6 to point and shoot, and finagled with a few editing apps to make my shots — many of which make their debut on my Instagram feed — look a little sharper. That's why I'd like Santa to drop off this Sony mirrorless camera under the tree this year. Just one more thing to fuel my Instagram habit — and hey, maybe it'll even allow me to add shutterbug to my CV." — Alisha Prakash, Senior Editor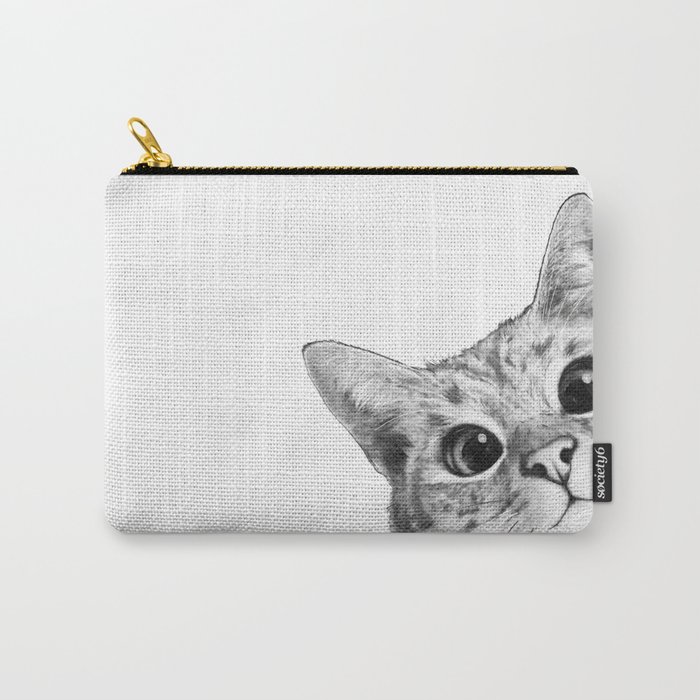 "It doesn't cost much, but this silly little toiletry bag is exactly the type of thing I'd never buy for myself. And not because everyone in the TSA line would peg me as a crazy cat lady (fine by me), but simply because I have a perfectly good toiletry bag and a dopp kit at home. And yet, I know this wee tabby would make me smile every time I went for the travel-size toothpaste. Maybe I'll just have to buy it as my own stocking stuffer and wish myself a very Meowy Christmas. (Too much. I know.)" — Maria Teresa Hart, Executive Editor
"Having a solid, lightweight jacket is a bit of a necessity regardless of where you're going. It also pays to have something you can wear a few different ways, so this butter-yellow anorak works just fine: Pockets to stash money, credit cards, and hotel keys; a color I can match with denim or chinos; and a not-too-heavy weight that makes running around on the go easy." — Kyle Valenta, Manager of Editorial Content Operations
"When packing for my last trip, my over-ear headphones didn't make the cut, and I went music-less for two weeks. (I like to travel very light!) So it's definitely time for me to downsize-slash-upgrade to a decent pair of earbuds for travel. My big ones are Bose, and I guess once you go Bose you can never go back, because even the crazy-high price tag doesn't scare me away from their in-ear headphones. This noise-canceling pair, which can make the rumble of a plane go away with the flip of a switch, is definitely the best travel present I can gift myself." — Anne Olivia Bauso, Editor
You'll Also Like:
Oyster.com is a participant in the Amazon Services LLC Associates Program, an affiliate advertising program designed to provide a means for sites to earn advertising fees by advertising and linking to Amazon.com. Oyster also participates in the SkimLinks and SkimWords affiliate programs.
All products are independently selected by our writers and editors. If you buy something through our links, Oyster may earn an affiliate commission.