Ahoy there, first-time cruiser! If you're new to vacationing on the high seas, don't be nervous. Cruising can be an excellent way to stay suspended in your relaxation zone. After all, where else can you go from a poolside bar to a three-course dinner to a Broadway-esque show and never once reach for your wallet? If you're thinking you'll want more excitement, opt for ships with rock-climbing walls and waterslides galore. Want more gentility? Go for a throwback, golden-age cruise with afternoon tea and string quartets. The crowd-pleasing ships below offer an excellent intro to everything cruising can offer.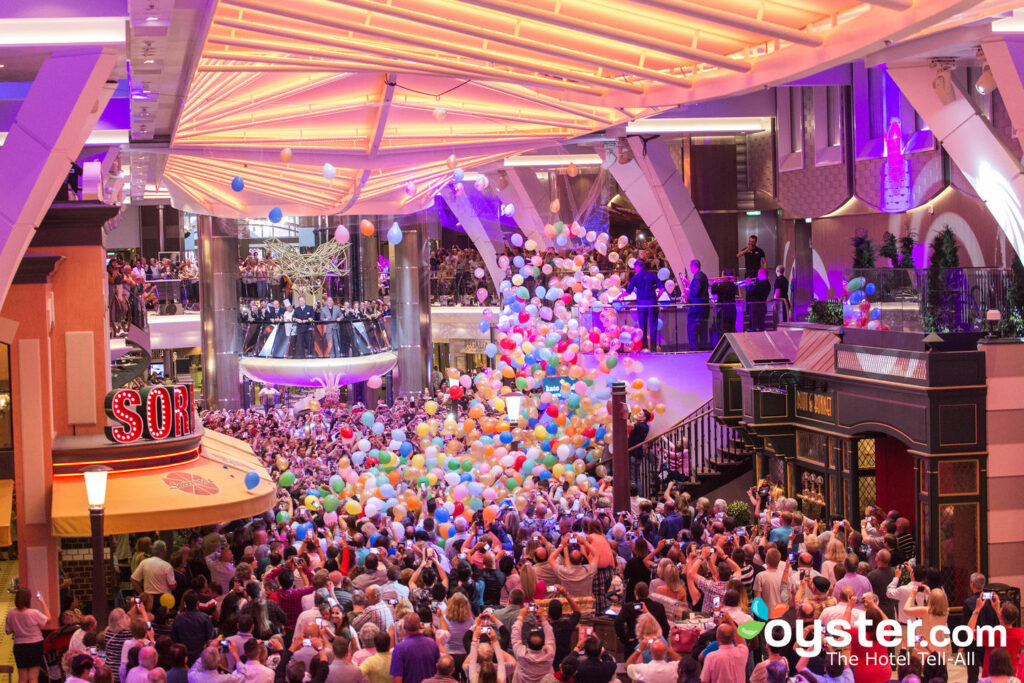 Constantly pushing the boundaries of what a cruise can be, Royal Caribbean's Harmony of the Seas launched in 2016 as the biggest cruise ship in the world. It is a moderately priced ship ideally suited for the traveler looking for an abundance of things to see and do onboard (ice skating! surfing!), with a massive variety of cabins and dining to match. By virtue of its size alone, it offers more in the way of activities than any other competitor, and it can easily be described as a destination unto itself. Despite that, it does sail to outside destinations, though one could stay on, never get off, and still not experience all it has to offer within a week's time.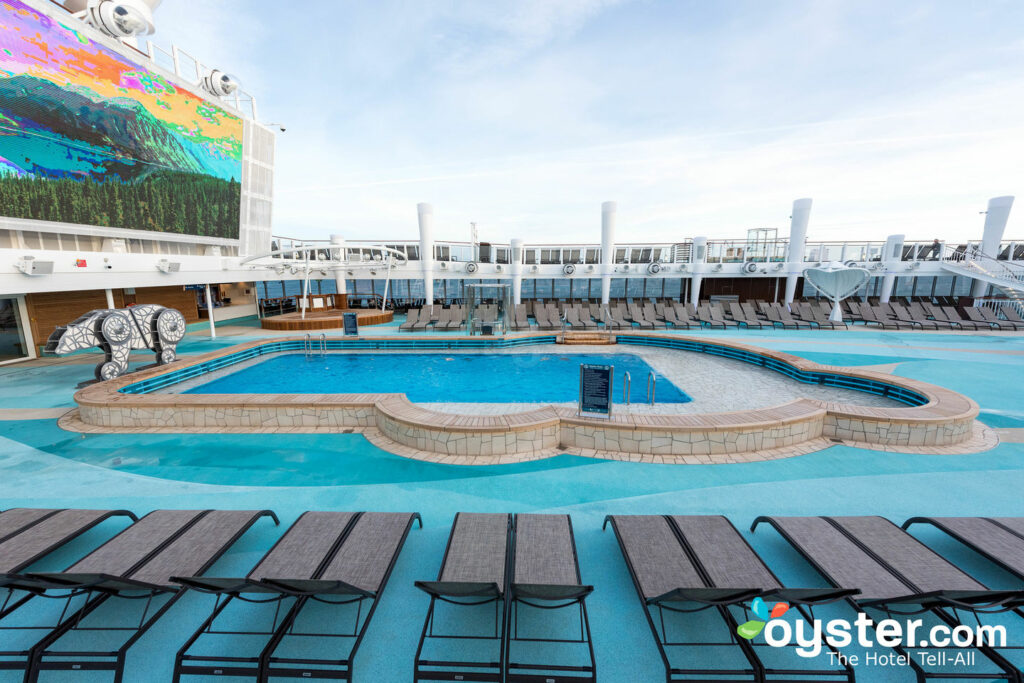 Norwegian Bliss is a hybrid ship that takes the best elements from the previous Norwegian Escape from the American market and Norwegian Joy from the Chinese market. The resulting 4,004-passenger mega-ship is big where it counts, thanks to thrills like a go-kart racetrack and waterslides, while still feeling intimate. For a mainstream ship, there are plenty of value-added inclusions, especially "Jersey Boys" entertainment, as well as free dining, but several specialty restaurants cost extra. Accommodating all sorts of budgets, cabins run the gamut from compact Studios to palatial suites with exclusive access to The Haven ship-within-a-ship complex. This vessel is all about choices, and it offers a competitive array of attractions.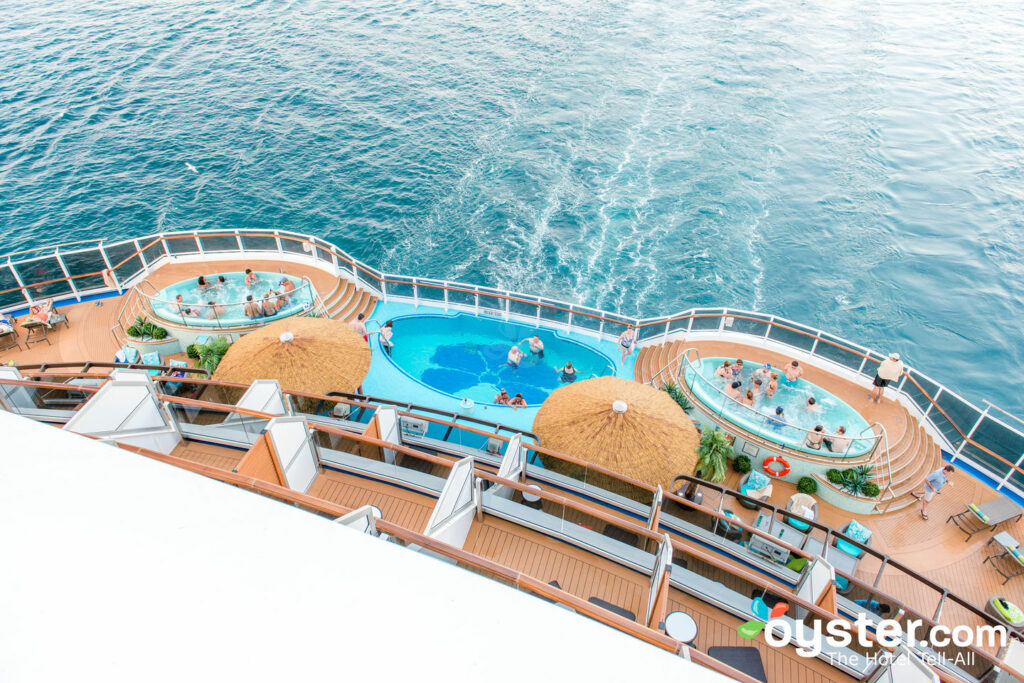 The 3,934-passenger Carnival Vista is the line's flagship, highlighting all that Carnival wants its ships to be as the industry's largest cruise company. It's ideal for people who want to fill their vacation with activities from start to finish and for those who would want to do all these things with family and friends — while eagerly mingling with the crowds onboard. This is a social ship with an outgoing crew and like-minded passengers looking to have a good time. Theme park-style features like the SkyRide, waterslides, and rope courses add to its appeal. It's also a budget-friendly option and definitely offers value — with a wide variety of good food that doesn't stray wildly from mainstream tastes and cabins that are spacious and comfy if not exactly luxurious.
Holland America Line, with its 150-year history, can be seen as the traditional — even stuffy — cruise brand, but the Koningsdam aims to change that. Its modern interiors, including spiffy cabins in light-wood paneling and tasteful neutrals, feels refreshingly up-to-date. Expanded entertainment and kids' features also add allure for younger passengers or those new to the brand. But core clientele will be pleased to find the same features that made them fans, such as two large pool complexes and a myriad of fine-dining and casual options. While this premium ship can feel crowded at times, it continues to uphold the brand's standards while significantly raising the bar on accommodations and entertainment.
All the finer things in life — from food and wine to art and architecture to entertainment and spa treatments — are executed with aplomb aboard the gorgeous and sophisticated Celebrity Equinox that sails Caribbean itineraries with room for 2,850 passengers. The standard fare promises a premium cruise experience, but passengers can easily up the ante with add-on packages to piece together a more inclusive vacation. Cabins are one of Equinox's main selling points, offering a good amount of space, plus most have ocean-view balconies. Add to that a bevy of excellent specialty restaurants, the open-air Lawn Club with its swathe of real grass, an adults-only pool and hot tubs, and high-quality entertainment. There's a kids' club too, along with a handful of child-friendly amenities, but the vessel lacks big-ticket features like waterslides and branded characters.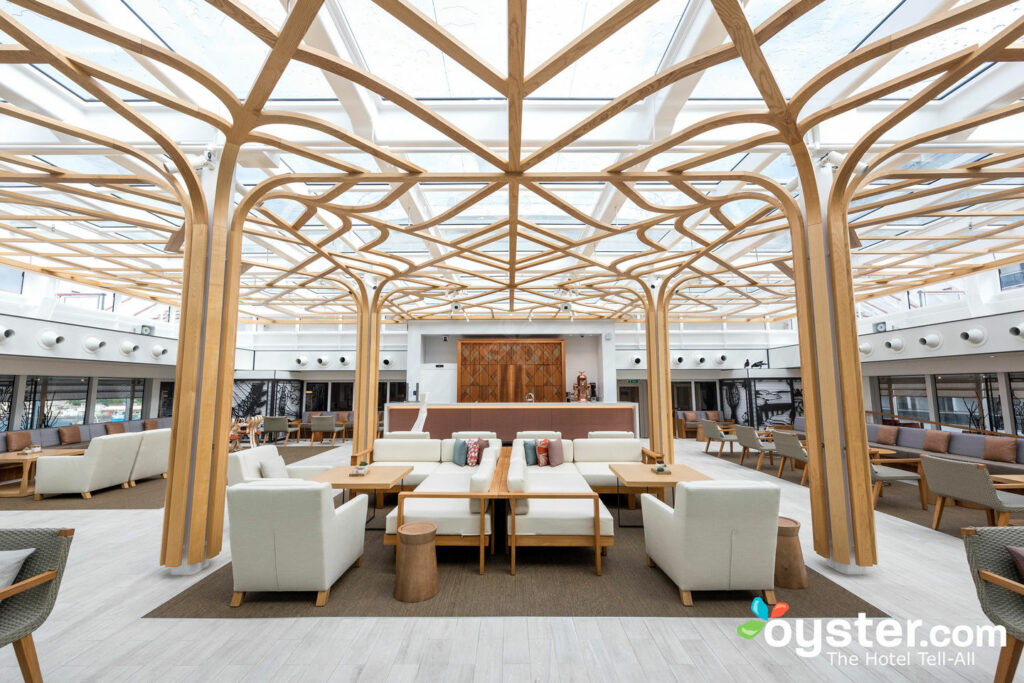 In today's otherwise bigger is better market, the 930-passenger Viking Sea offers a refreshingly intimate retreat with luxurious amenities. Pricing may seem high at first glance, but per-diem costs are actually less than luxury brands and more on par with premium ones. Contributing to its value are Viking's incredible inclusions such as free shore excursions in every port, unlimited internet access, and free house wine and beer at lunch and dinner. Staterooms and suites are spacious, especially their large showers, and all have verandas. Gambling aficionados may lament the lack of a casino. However, the resulting smoke-free environment is a nice change of pace.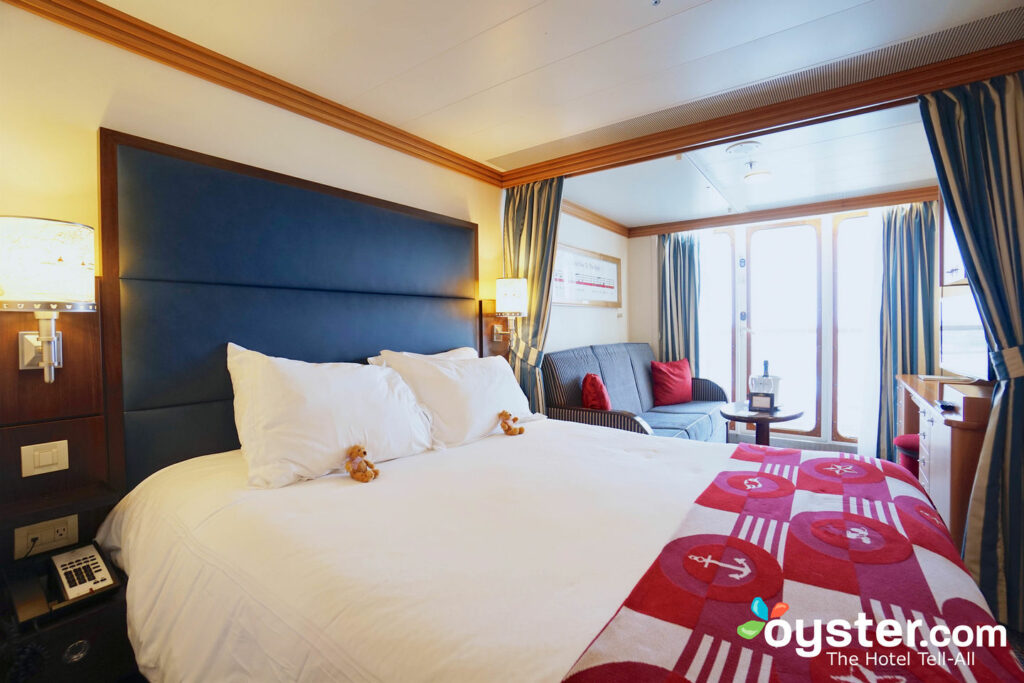 Launched in 1998, Disney Magic is still sailing strong, offering a fantastic family-focused option. Compared to other mainstream cruise lines, Disney tends to cost more, but the brand does offer many unique features like fireworks (which aren't found on any other fleet), rotational dining in fun themed restaurants, and Disney character interactions. As to be expected, there are lots of kids onboard — and they're catered to exceptionally, with plenty of activities, kids' clubs, and the AquaDunk waterslide — but there are places for adults to escape to as well, like in the spa and during adult hours at the pool. The staterooms are particularly well suited to families thanks to split bathrooms for added privacy. Entertainment is a highlight and an excellent one — expect fantastic theater shows and free movie screenings, including brand new releases.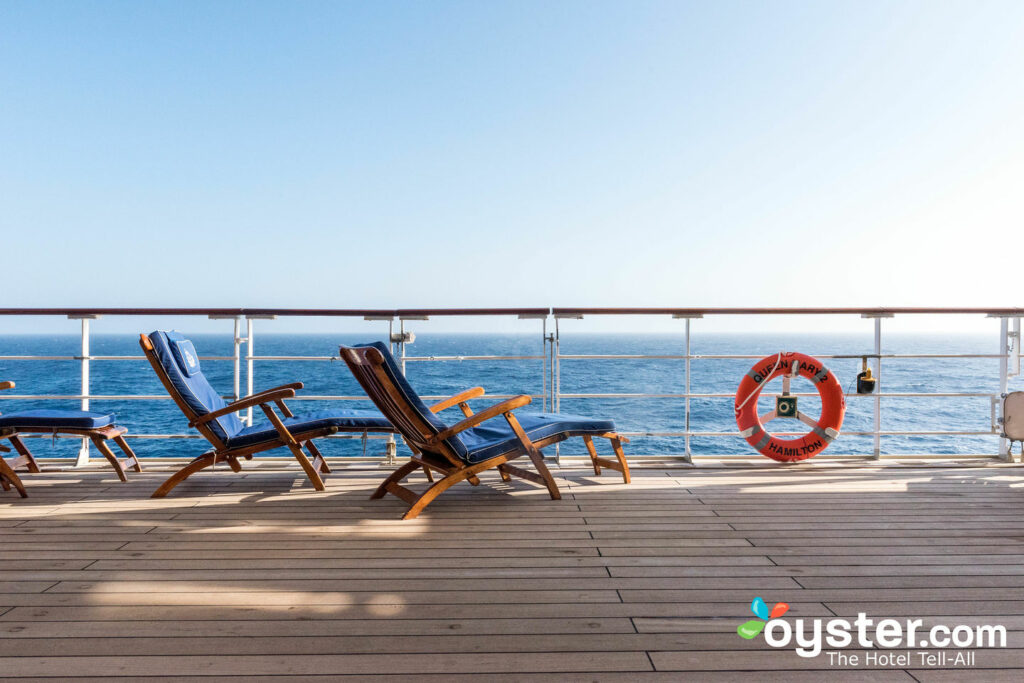 The Cunard cruise line is a throwback to a gilded and golden era of cruise travel — a time when ocean liners were the way to travel in style. Built for stability and strength to frequently cross the Atlantic Ocean, the 2,695-guest ship is as mighty as they come — but also extremely elegant with Art Deco details thanks to a dramatic revitalization in 2016. Its cabins range from premium to luxurious, and its public spaces display grandeur at every turn. There are several fine-dining and casual restaurants onboard, though food quality varies. Entertainment focuses on sophistication with Shakespeare performances and afternoon high tea. The QM2 is a traditional ship for lovers of formal attire (with one of the strictest dress codes at sea), not for those looking for a rambunctious fun-in-the-sun sailing.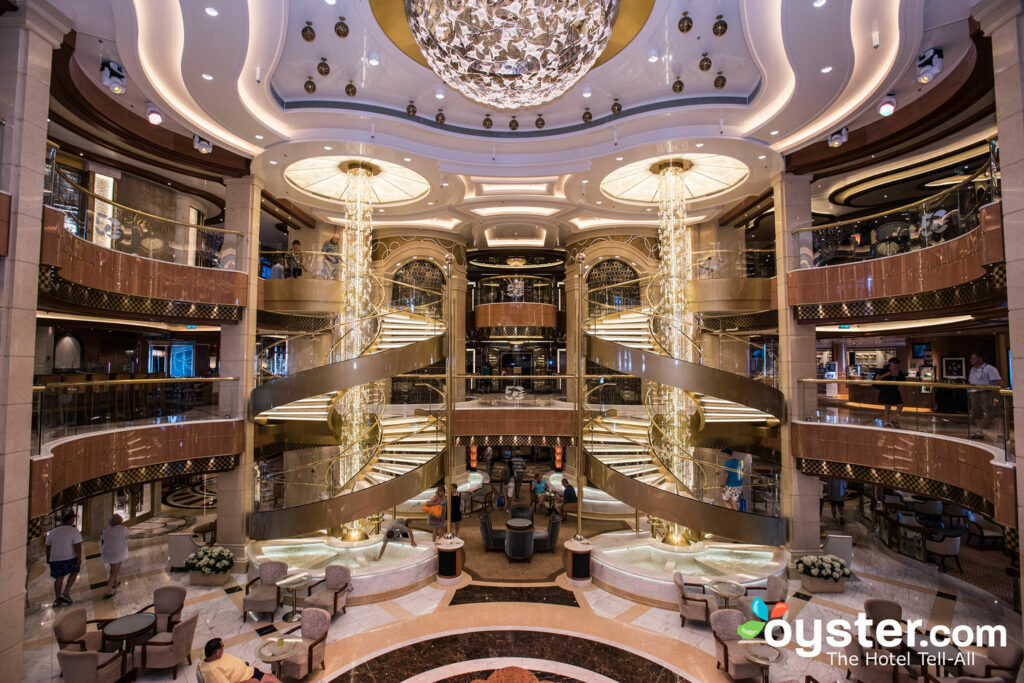 The 3,560-passenger Regal Princess, along with her identical sister Royal Princess, represents Princess Cruises' latest and greatest. The ship was launched in 2014 as the line's newest vessel and official flagship. While you won't find any high-adrenaline, over-the-top features (no sky-diving simulators or go-kart racetracks), the ship is designed to be a crowd-pleaser and works equally well for couples and groups of friends as it does for families. And as of November 2017, Regal became the first in the fleet to get the line's breakthrough Ocean Medallion technology, designed to track your choices and learn your preferences to customize your sailing. It's considered by many to be the future of cruising, and Princess is the first in a series of lines that will be launching similar programs in the next year.
Allure of the Seas is one of the most popular, wallet-friendly cruise ships on the planet. Those who can resist the urge to dine in the specialty restaurants, buy extras like Coach bags and candy, and avoid the spa, will get away with a fairly affordable higher-end cruise vacation. At full capacity, this massive ship holds nearly 6,300 people and is divided into seven designated neighborhoods for ease of navigation. Families, multigenerational groups, and active couples all find something to love about the ship. Royal Caribbean's partnership with DreamWorks, its incredible kids' club, surf simulators, and cabins accommodating six to eight people make it a no-brainer for travelers with children. Meanwhile, couples enjoy the adults-only pool, plus all the specialty restaurants and activities like zip-lining, ice skating, and AquaTheater's high-diving acrobatic performances.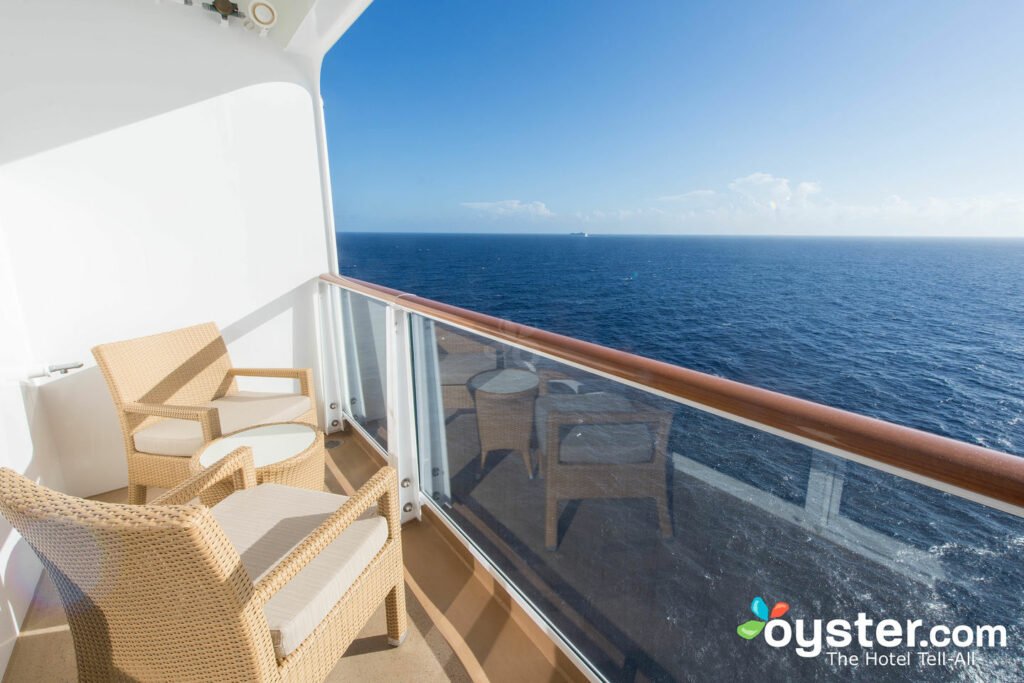 The massive 4,266-passenger Norwegian Escape is a family-friendly ship reflecting the best of its class. Plenty of lively features onboard keep guests entertained, from various waterslides to charming John Hughes-themed theater performances. Those looking for a quieter sanctuary can retreat to The Haven, a refuge for suite guests with a private pool and its own restaurant and bar, among other features. All guests can enjoy a vast variety of dining and drinking options, from the crowd-pleasing Jimmy Buffett's Margaritaville at Sea to the posh Pincho Tapas Bar. One key tip: While Norwegian's Freestyle Cruising concept is liberating, allowing guests to plan their own meals and entertainment, it also requires booking things in advance, lest you wind up on a waitlist.
You'll Also Like: