When it comes to cruising, the Caribbean is king. But since every major cruise line is sailing these tropical waters, how can you choose a ship? Don't worry. We've done the vetting for you. The 12 ships featured below stand out among the competition, providing the very best environments for warm-weather, good-time getaways. These ships cover various Caribbean itineraries (the Bahamas, Jamaica, Aruba, Cayman Islands, U.S. Virgin Islands, Turks and Caicos, and beyond) and have all the amenities to get you there in comfort and style. Every ship is loaded with features -- surf simulators, anyone? -- ensuring that boredom is just a memory. But those looking for more genteel surroundings, like observation lounges offering a full menu of bespoke cocktails, will also find themselves represented among these picks. Take a look at these 12 cruises and start dreaming of that poolside lounge chair.
One of the world's largest cruise lines, Anthem of the Seas feels suitably bustling and boisterous. It holds up to 4,905 passengers, with a ton to keep them occupied. This Quantum-class ship is really a resort at sea, with everything from bumper cars to , Broadway shows, and robot bartenders. Cabins are sharp and range from studios for singles to interior rooms with and gorgeous lofted suites. It won't be a quiet getaway, but the Anthem is certainly one of the more polished, entertainment-heavy options out there that's built for broad appeal. Plus, the Wi-Fi is some of the fastest at sea.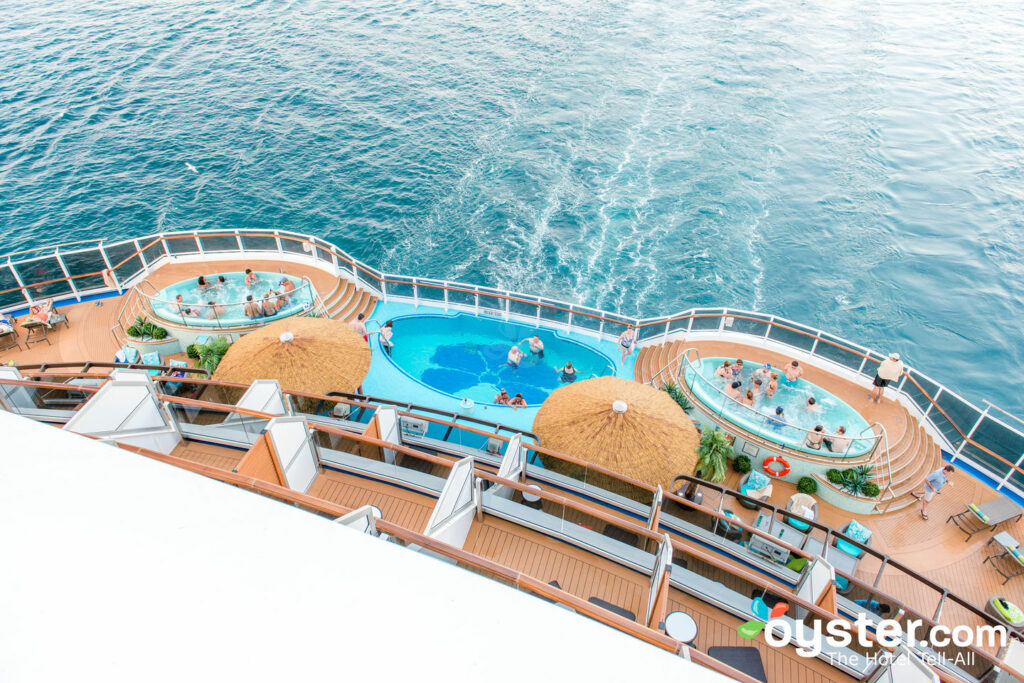 Holding 3,934 passengers, Carnival Vista is the line's flagship, highlighting the best of the best offered by the industry's largest cruise company. This ship is ideal for people who want to fill their vacation with activities from start to finish with family and friends in tow. Everyone also eagerly mingles onboard. It's a social ship with an outgoing crew and like-minded passengers looking to have a good time. Theme park-style features like the SkyRide, waterslides, and rope courses add to its appeal. It's also a budget-friendly option and definitely offers big value — with a wide variety of food that doesn't stray wildly from mainstream tastes. Cabins are spacious and comfy, too, if not quite luxurious.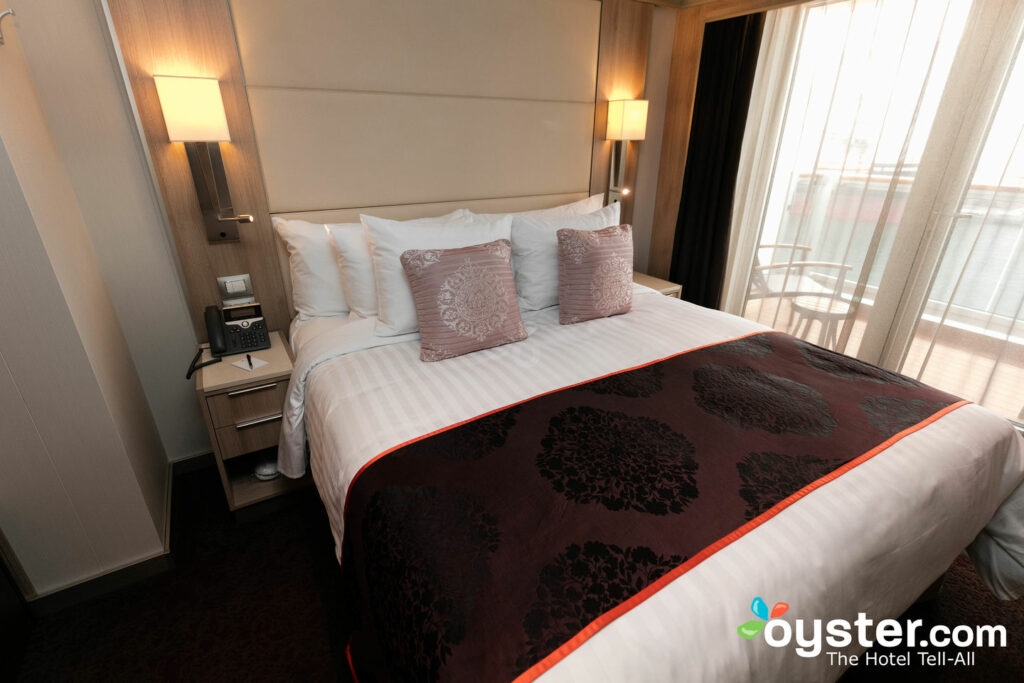 The Holland America Line, with its 150-year history, can be seen as the traditional — even stuffy — option, but the Koningsdam aims to change all that, breathing a fresh, youthful energy into the brand. Its modern interiors, including spiffy cabins in light wood paneling and tasteful neutrals, feel refreshingly up-to-date. Expanded entertainment and kids' features also add allure for younger passengers or those new to the brand. But core clientele will be pleased to find the same facilities that made them fans in the first place, such as two large pool complexes and a myriad of fine-dining and casual options. All in all, the Koningsdam continues to uphold the brand's standards while significantly raising the bar on accommodations and entertainment.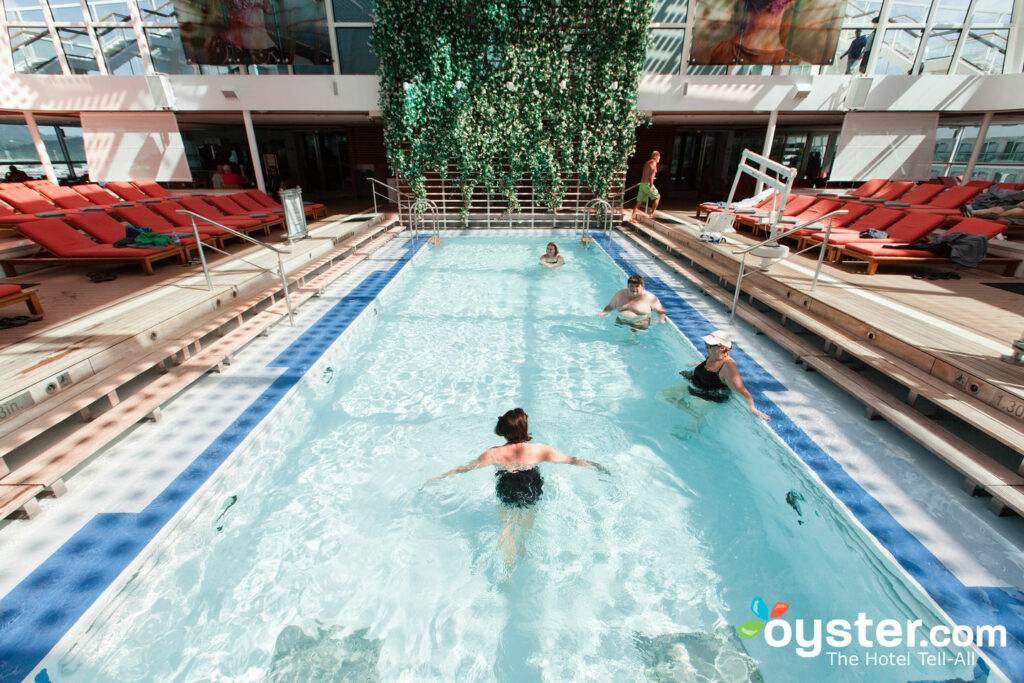 The upscale, 2,886-passenger Celebrity Silhouette is one of the line's biggest and newest ships. The brand is known for its excellent cuisine, high level of service, stylish decor, and laid-back, mature crowd, and the Silhouette delivers on those expectations in full. This is one of the only Celebrity ships offering the Porch, a seafood and raw bar, and the Lawn Club Grill for alfresco dining facing a half-acre of real grass. The pool deck, featuring two pools and four whirlpools, doesn't get overcrowded, and there's also an adults-only pool in the lovely Solarium. Cabins have attractive, understated decor, and 85 percent have balconies; even the interior cabins are more spacious than average for a cruise. Be aware: Though there are kids' and teens' clubs, there are no waterslides or other big-ticket kid-friendly features, as this is a ship that caters to an adult crowd.
With a strong focus on the destinations it sails, the 930-passenger Viking Star is one of the most beautiful and comfortable luxury ships in its class. Although rates are higher than mainstream lines, it still represents an outstanding value thanks to the sheer amount of extras that are included, such as free access to the spa's thermal suite, unlimited internet, and shore excursions in every port. Cabins are full of luxe details, too, with oversized stateroom showers and heated bathroom floors. Plus, the ship's friendly service matches the atmosphere. Another high point: onboard dining. The main restaurant and two included specialty restaurants set a high bar for cruise cuisine. Other dazzling features include a posh infinity pool, a double-decker observation lounge, and the glass-roofed Wintergarden where afternoon tea is served daily.
The massive Norwegian Getaway is essentially a floating city, with a capacity for almost 4,000 passengers. There's a dizzying array of restaurants, bars, pools, waterslides, and entertainment, all adding to the lively fun. All rates include freestyle dining at six establishments, including a 24-hour sports bar and an excellent buffet. Packages are available for 11 specialty restaurants and entrance to the freezing ice bar and tranquil spa. Families love the extensive (and free) kids' clubs and programs. A huge variety of tasteful cabins are provided, though some spaces are snug. For those with the extra cash, Haven Suites come with butler service, a private pool area, and plenty of tranquility.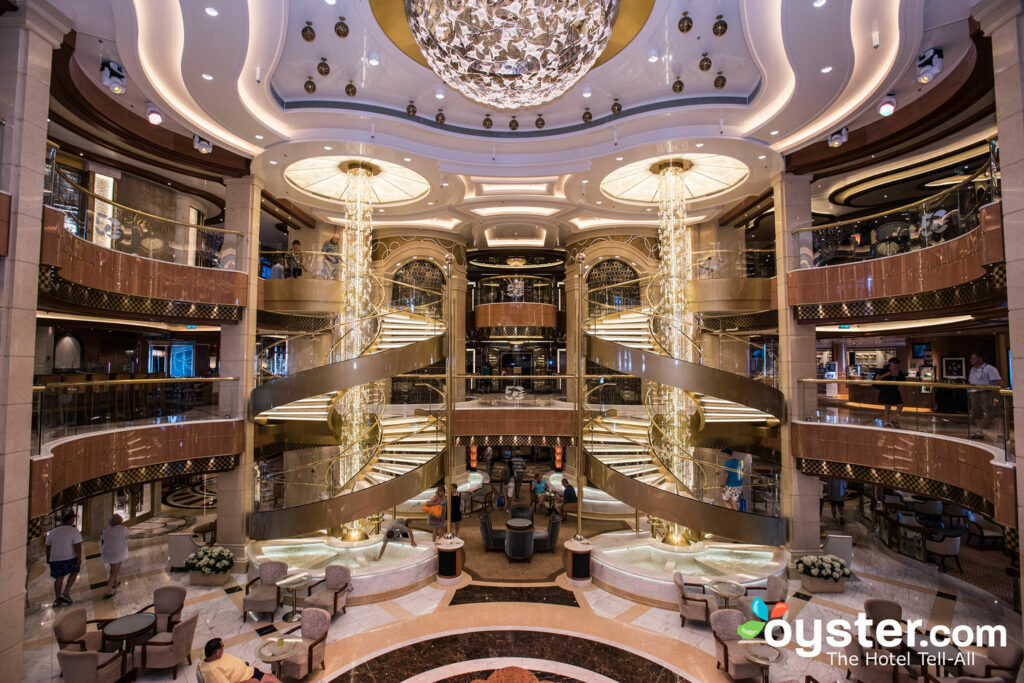 Princess Cruises' latest and greatest, the 3,560-passenger Regal Princess is the line's crown jewel. The ship was launched in 2014 as the line's newest vessel and official flagship. While you won't find any high-adrenaline, over-the-top features (no sky-diving simulators or go-kart race tracks here), the ship is designed to be a crowd-pleaser and works equally well for couples and groups of friends as it does for families. And as of November 2017, Regal became the first in the fleet to get the line's breakthrough Ocean Medallion technology, which is designed to track your choices and learn your preferences to customize your sailing (considered by many to be the future of cruising).
With a capacity of 6,680 passengers, Symphony of the Seas is one of the largest cruise ships in the world, and a behemoth vessel that feels more intimate than you'd initially expect. This family-friendly ship is more of a casual resort at sea than a traditional cruise ship, with all sorts of accommodations, activities, dining, and entertainment options therein. Divided into three neighborhoods, the ship's venues are gathered by theme, from the playful Boardwalk to serene Central Park, to parades at Entertainment Place. A wide range of well-appointed cabins and suites ensure everybody and every budget is accommodated — the Ultimate Family Suite provides an over-the-top experience. With everything from a robot bar to surf simulators, swimming pools, a full spa, and 18 restaurants, the ship really is a destination unto itself that alone could occupy a full week's time and then some.
All the finer things in life — from food and wine to art and architecture to entertainment and spa treatments — are executed with aplomb aboard the gorgeous and sophisticated Celebrity Equinox, which sails Caribbean itineraries with a capacity of 2,850 passengers. The standard fare promises a premium cruise experience, but passengers can easily up the ante with add-on packages. Cabins are one of Equinox's main selling points, offering a good amount of space, plus most have ocean-view balconies. Add to that a bevy of excellent specialty restaurants, the open-air Lawn Club with its swathe of real grass, an adults-only pool and hot tubs, and high-quality entertainment. There's a kids' club, too, along with a handful of child-friendly amenities, but the vessel lacks big-ticket features like waterslides and branded characters that bring families in droves, which is just how loyal Celebrity fans prefer it.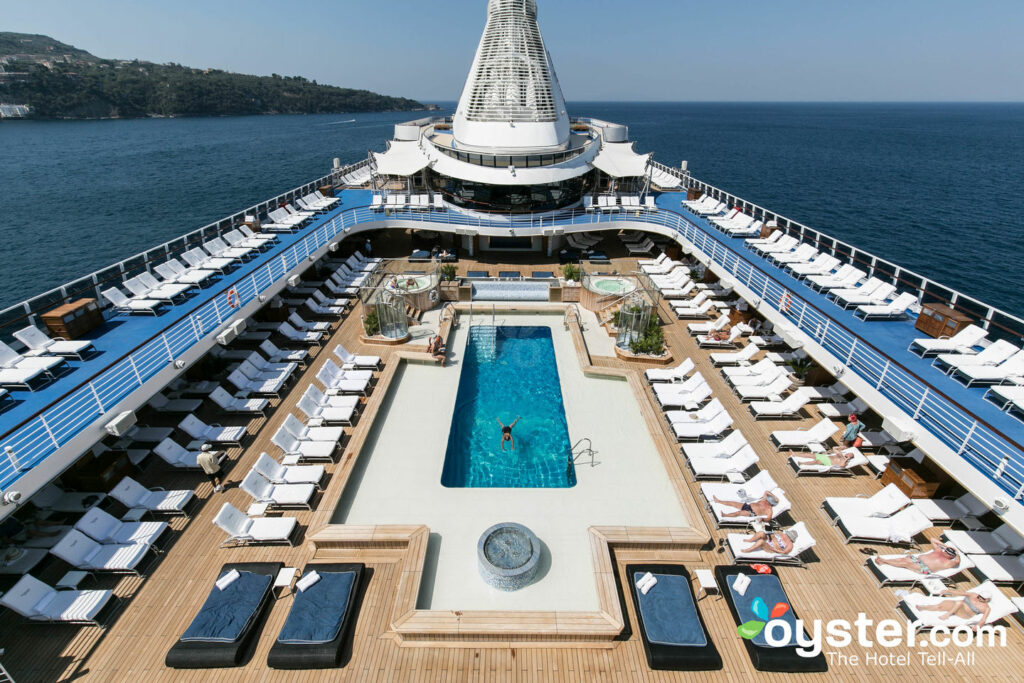 Riviera, Oceania's 1,250-passenger cruise, is a smaller luxury ship with a focus on food. There are more than a half-dozen unique restaurants and dining experiences (four specialty restaurants are included in the fare), along with cuisine-inspired enrichment programs and shore excursions. Decor is upscale throughout, and cabins are spacious, with particularly comfortable beds. There is one pool, as well as two whirlpools, and features include a non-smoking casino (rarely busy), a spa with a thalassotherapy pool, gym (classes are available), and a theater with nightly entertainment (though this isn't a highlight). The ship is geared toward mature couples, so families may want to look elsewhere.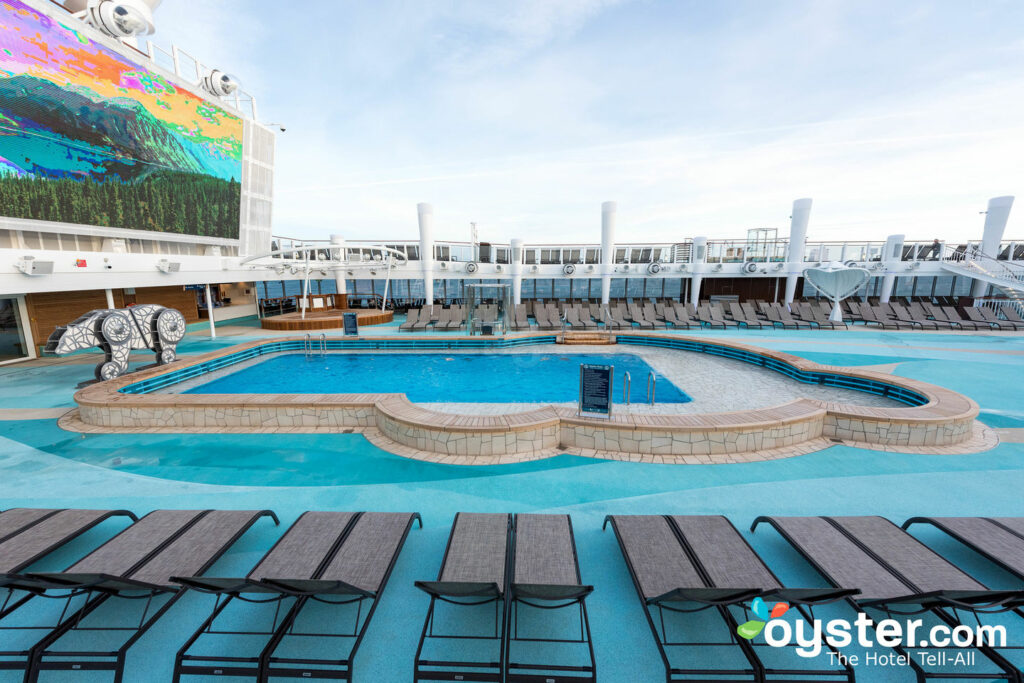 Norwegian Bliss is a hybrid ship that takes the very best elements from the previous Norwegian Escape in the American market and Norwegian Joy in the Chinese market and puts them together. The resulting 4,004-passenger mega-ship is big where it counts — thanks to thrills like a go-kart race track and waterslides — while still feeling intimate. For a mainstream ship, there are plenty of value-added inclusions, especially "Jersey Boys" entertainment, as well as free dining, although specialty restaurants cost extra. Accommodating all sorts of budgets, cabins run the gamut from compact studios to palatial suites with exclusive access to The Haven ship-within-a-ship complex. This vessel is all about choices, and it offers a competitive array of attractions.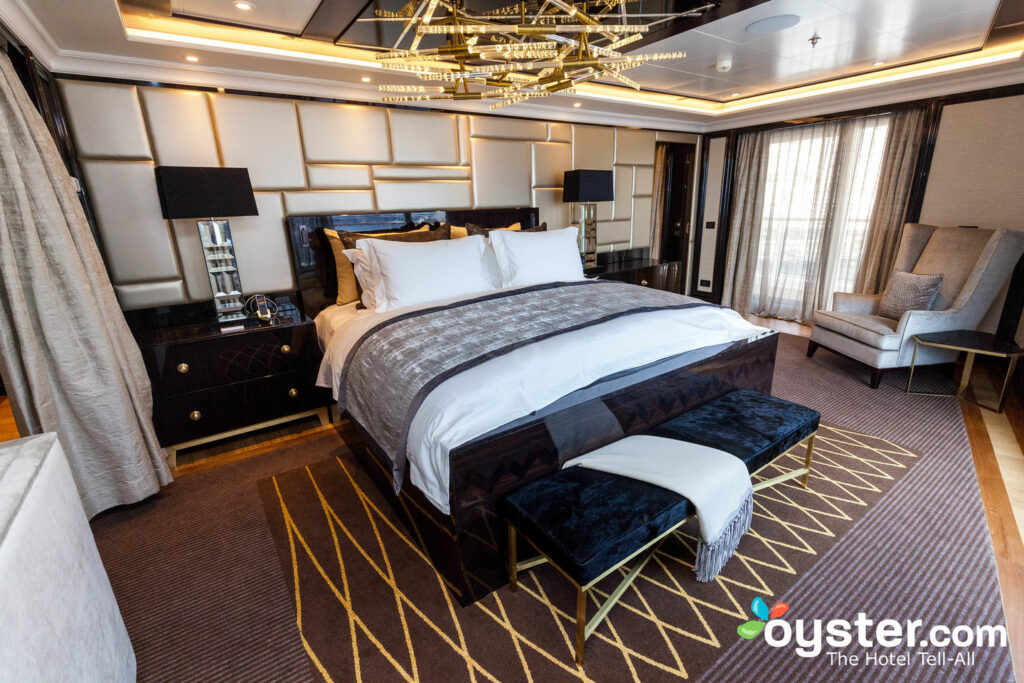 As Regent's first ship in 13 years, the Seven Seas Explorer was eagerly awaited when it launched in 2016. The line gave it the lofty moniker of the "Most Luxurious Ship in the World," and it certainly is a gorgeous vessel that pays attention to big and small details. Regent is one of the few lines that's truly all-inclusive — shore excursions, Wi-Fi, fine-dining restaurants, premium drinks, thermal spa access, and even airfare are covered. Each of the cabins is a spacious and sophisticated suite with a balcony and free customized minibar. In addition, this ship sails World Cruises, and there is nothing more decadent than an around-the-world vacation.
Ranging from sizes 2 through 24, Summersalt offers a wide variety of styles so you can look your best on your next cruise.
You'll Also Like:
All products are independently selected by our writers and editors. If you buy something through our links, Oyster may earn an affiliate commission.