Now that Thanksgiving is behind us, it's time to turn your attention to the holidays -- specifically, holiday gifts. This is a great time to shower friends, family, and co-workers with some thoughtful travel inspiration, whether that means making a frequent flyer a little more comfortable in-flight or psyching someone up to take that trip they've been secretly (or not so secretly) planning in their head for years. The best presents can even encourage a non-traveler to take a trip. We've scoured the web and come up with a handful of travel picks under $25, so you can gift everyone on your list without breaking the bank. We've listed items for kids, wine lovers, active travelers, curious explorers, and more.
We're not quite sure how this accessory flew back into fashion, but we couldn't be more excited because fanny packs are a travel must-have. This simple fanny pack can be worn traditionally across the hips or strapped across the chest for a little more flair. Either way, it's an essential for hands-free storage, whether walking the streets of Florence or hiking up a Haleakala in Hawaii. There's also a spot to store bulkier items like makeup, phones, and wallets, plus the slim interior zip pocket is perfect for stashing important papers, passports, or money.
This is a great gift for travelers who love wine. Anyone who has ever gotten hyped during a wine tour knows that it's easy to want to buy a bottle or two, but it's not so simple to safely transport the goods back home. Sure, wineries may have a way to tightly pack bottles, but it's usually not conducive to flying. Enter wine bottle protectors from Wine Wings — magical bubble wrap koozies that will hold those bottles of vino in place on the trip home. Take it from us, no one wants to open up their suitcase to find a broken bottle and spilled wine.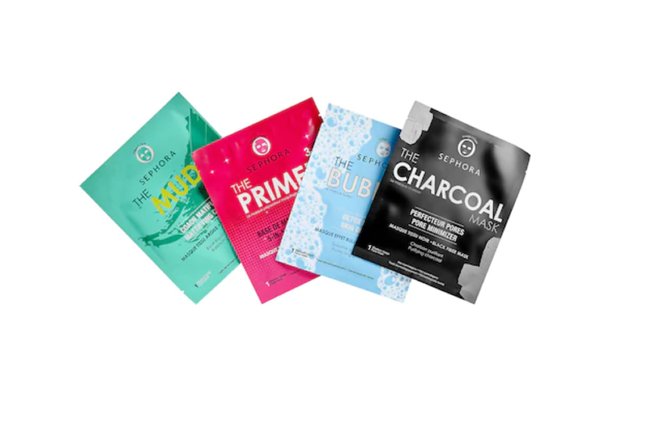 This set of face masks is a great Secret Santa present for the office gift exchange or a solid supplement gift for your favorite frequent traveler. They are easy to pack since they barely take up any suitcase space, and are perfect for a long flight. We love this set because it has a few different options depending on what mood your skin is in. There's a charcoal mask to minimize pores, a mud mask to de-grease, a bubble mask to detoxify, and a primer mask that gets skin glammed up for big nights out in new destinations.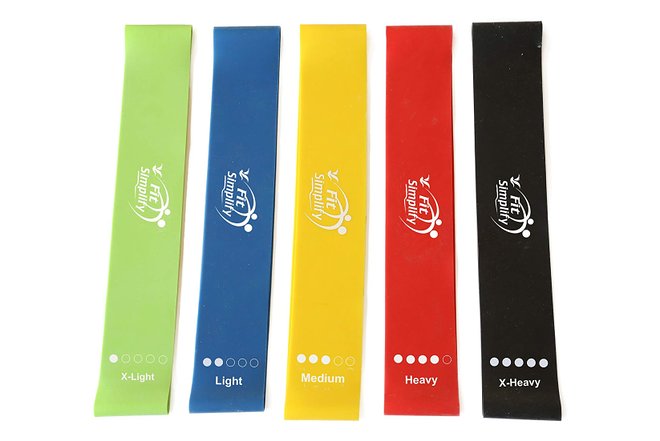 Let's face it: It's easy to slip out of a standard exercise routine while traveling. Hotels don't always have gyms, visitor day passes to gyms can be pricey, and throwing yoga mats and weights into a suitcase isn't really an option. Resistance bands to the rescue! This pack includes five exercise bands, each with a different level of resistance so travelers can go as hard or light as they want. There's also an instructional online video, e-book, and printed guide that features example exercises and tips on how to use the bands. Plus, it comes with a handy drawstring travel bag.
Have you ever noticed how awful the lighting is in most hotel bathrooms? Plus, the in-bathroom makeup mirrors don't always work, are often mounted in awkward spots, and sometimes lack lighting completely. Now you can give your friends the gift of good lighting wherever they may be. We love this compact mirror because it features an adjustable LED light and one- and three-time magnification mirrors. And it's easy to charge with a simple USB cable.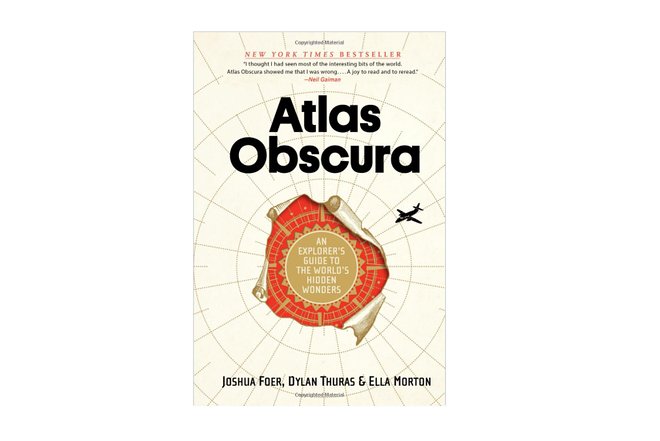 Atlas Obscura has a solid mission to share the world's most wondrous places and curious corners, whether you're out in the field or just exploring from your desk. The online atlas is ever-growing thanks to a dedicated and intrepid community who dutifully scouts out strange spots (think abandoned theme parks, places with odd signage, and a town with the world's largest thermometer). Their offline collection of hidden wonders was published in 2016 and has over 700 entries. This will be a winner for that traveler who can never quite scratch that travel itch.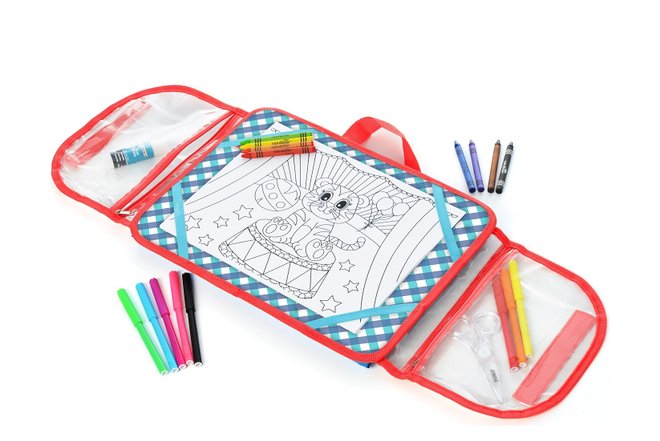 Parents know the value of an activity that can keep kids occupied while traveling. Sure, there are tons of apps and movies to help do the trick, but if you're willing to gamble on a gift idea that gets creative juices flowing IRL, we suggest this awesome activity desk. This laptop doesn't have a screen; instead, kids get a foldable creation station that rests on their lap. There's construction paper, coloring pages, markers, blank sheets for drawing, scissors, and a glue stick. It's a fun way to get kids to use tactile skills while creating something unique.
These carry-on cocktail kits are designed to bring your in-flight boozing up a notch. The do-it-yourself sets come with everything needed to make a tasty cocktail — except the booze (you'll have to buy that on the plane). For example, the Old Fashioned Kit comes with a mini muddling spoon, stirring sticks, sugar cubes, a linen coaster, and several flavored bitters. Plus, while similar sets from other brands make up to two drinks, kits from The Cocktail Box Co. are usually good for up to six drinks, giving giftees more bang for their buck.
We'd be remiss if we didn't spread the word about sustainable travel this holiday season. One of the most overlooked and easiest ways that travelers can contribute to the health of underwater life is by wearing reef-safe sunscreen. If you have a diver friend or family member who loves to snorkel and admire the colorful fish, do the coral community a solid and scoop up this coral-safe sunscreen stick. As a bonus, this naturally-sourced zinc oxide sunscreen is also vegan, so it's not harming animals on land either.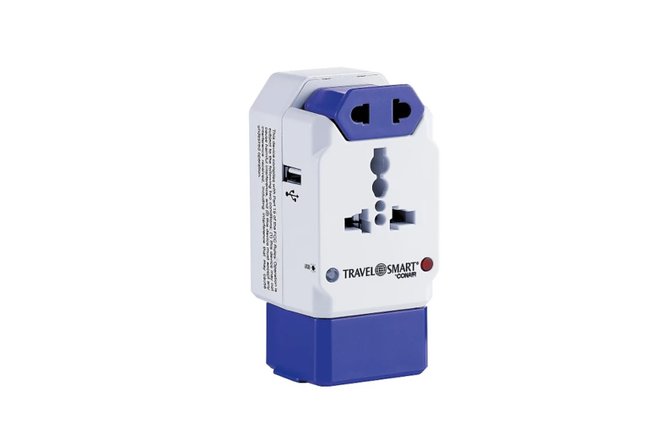 If your friends and family are like us, they've had the same international adapter for the last five or 10 years. It's one of those items that a traveler needs, but may not buy for themselves, especially if they have one that remotely works. This adapter is one of our favorites because it's reasonably priced and comes with all the necessary features, including a built-in surge protector, a USB charging port, and several plug points so you can charge up to four devices at once. Plus, it's compatible with over 150 countries.
Good sleep on a long-haul flight is one of the best gifts you can give a traveler, and this three-piece set helps get the job done. It comes with a soft neck pillow that can be blown up to your preferred firmness, as well as a comfy eye mask and earplugs. Plus, we like the convenience of being able to deflate the neck pillow and stuff everything neatly into its own small bag. You can even throw in a small bottle of lavender essential oil to go the extra mile.
This may not be the sexiest gift on the list, but anyone with an iPhone will be stoked to unwrap these lightning charging cables. After all, giving a traveler quick-charging options in a pinch can make or break a trip. This four-pack works on iPhone generations five and up, iPods, and iPads — and it is Apple MFi certified. Why a multi-pack? Because they can only support so many trips before starting to fray (though these specific cables are extra durable in comparison to most others). Go on, give the gift of (battery) life this season.
You'll Also Like:
Oyster.com is a participant in the Amazon Services LLC Associates Program, an affiliate advertising program designed to provide a means for sites to earn advertising fees by advertising and linking to Amazon.com. Oyster also participates in the SkimLinks and SkimWords affiliate programs.
All products are independently selected by our writers and editors. If you buy something through our links, Oyster may earn an affiliate commission.