What pops into your head when you hear the word "hostel"? Rowdy student crews on break, wobbly metal bunk beds, and mangy bathrooms down the hall? Or, how about scruffy party dens with wasted acidheads dancing to ska-punk bands? If that's not your scene, but you love the idea of saving precious travel dollars and meeting fellow travelers, then you've come to the right place. We've visited hundreds of hostels around the world and found some reliably solid hostel chains along the way -- cheap places with good vibes, plentiful perks, and actual design sense. (We can't do anything about the random dude with the guitar, though. That guy's everywhere.)
1. Freehand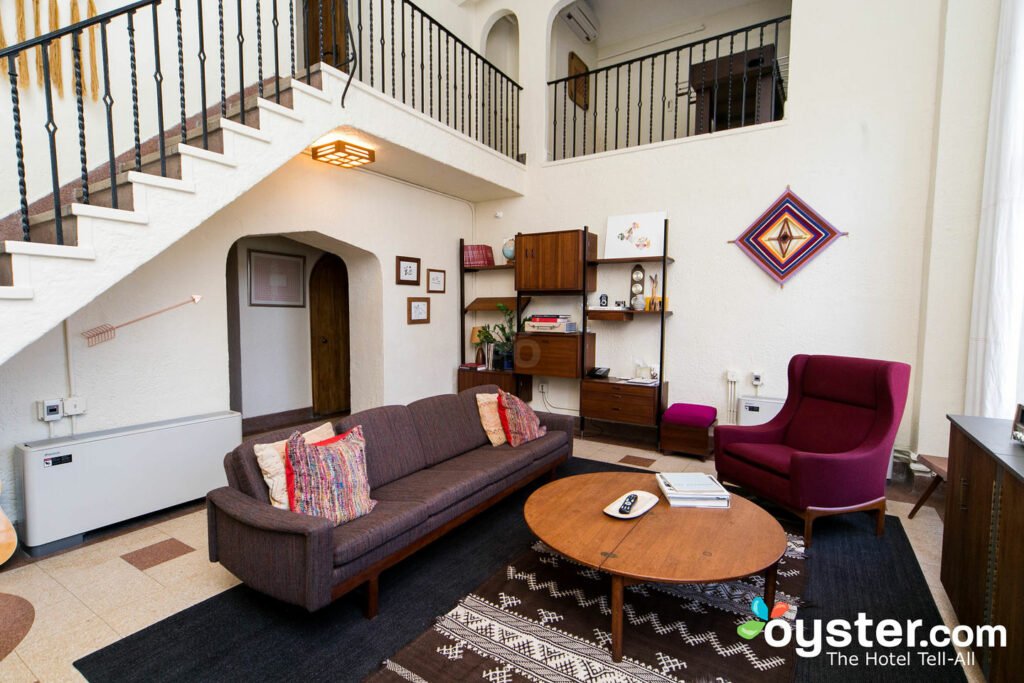 U.S. (Chicago, Los Angeles, Miami, New York)
A hotel in a major American city with good looks and low prices can be infuriatingly hard to find. The Freehand brand is the key to that previously pesky equation. The quartet of hotels combines snazzy vintage-inspired design and the option of affordable hostel-style accommodations. That includes quad rooms in Chicago, shared rooms for four to eight people in Los Angeles, and three- and four-person bunk rooms in New York. At the Miami outpost, groups can book bungalows with surfboard dining tables, living rooms with sectional sofas, and separate bedrooms with bunk beds and lockers.
2. Generator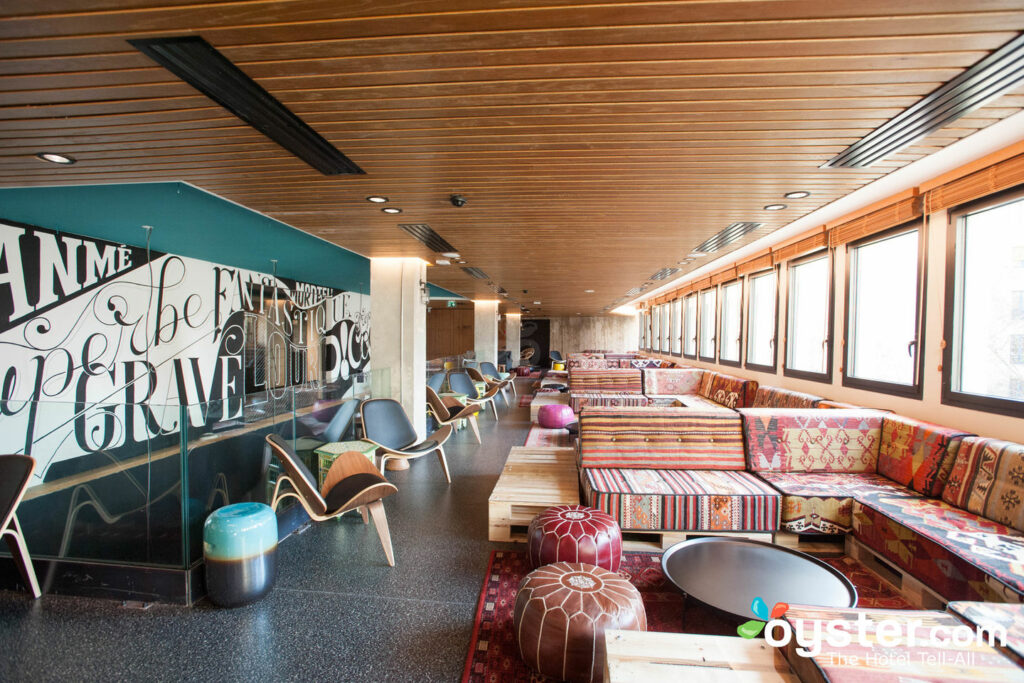 Europe (Amsterdam, Barcelona, Berlin, Copenhagen, Dublin, Hamburg, London, Madrid, Paris, Rome, Stockholm, Venice) and U.S. (Miami opens next month)
Generator epitomizes the new school of hostels that emphasize chic design and good energy as much as bargain rates. Hostel life at Generator properties centers on spacious chill-out areas with lots of plush seating and extras like billiards, foosball, board games, and photo booths, plus regular social events like DJ sets. Vibrant social scenes are a given at all locations, and some Generators (Copenhagen and Dublin, for example) offer free extras like daily walking tours. The line should hit the sweet spot for young travelers whose no-frills backpacking days are behind them and who want something a bit closer to a hotel.
3. USA Hostels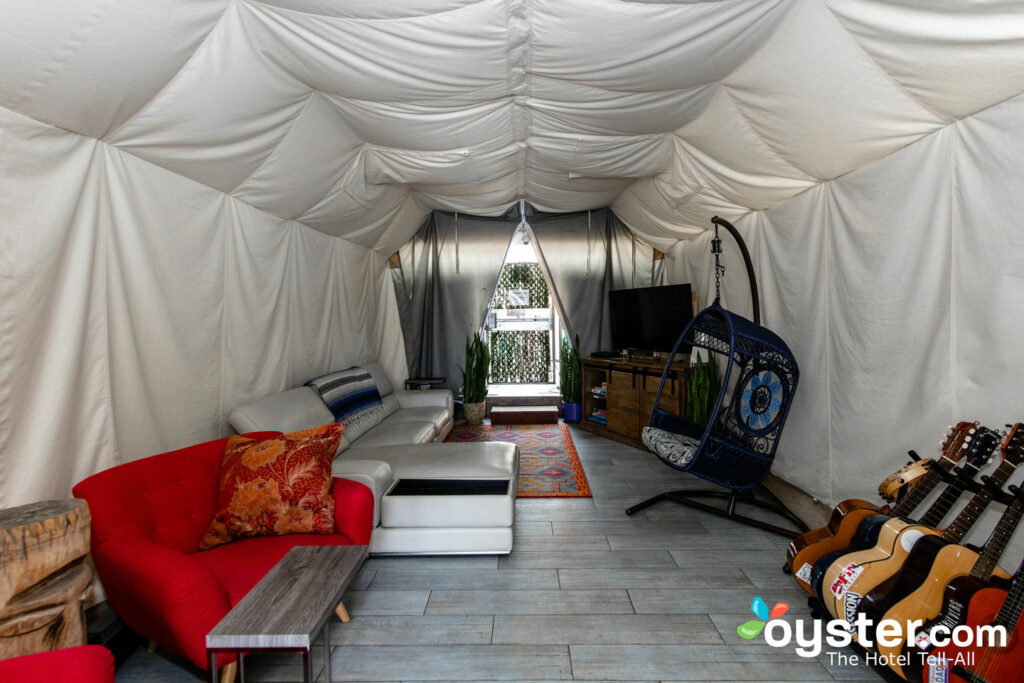 California (San Francisco, Los Angeles, San Diego)
Popular with young budget travelers, USA Hostels is a California chainlet of fun-minded, artsy properties with central locations and lots of freebies. To start, there are free all-you-can-make breakfasts with pancakes and oatmeal, plus free Wi-Fi, in-house iPads, free towels and linens, and free luggage storage. The L.A. location provides free shuttle service to Santa Monica and Venice Beach, while the Ocean Beach outpost has free shuttles to downtown San Diego, the zoo, and the airport.
USA Hostels give guests lots of free or cheap opportunities to socialize: walking tours (L.A.'s goes up to the Hollywood sign), pub crawls, happy hour outings, five-dollar barbecues, and, in the case of the Ocean Beach location, yoga and bonfires on the beach. All have have lounges, fully-equipped communal kitchens with appliances and cooking ingredients, as well as laundry rooms with free detergent. Accommodations include private rooms, dorms, and the even-cheaper economy dorms (these are more susceptible to noise, as they're closer to the social public zones). Bunk beds in the dorms are designed to minimize disturbances: Each one has its own power outlets, shelf, light, and privacy curtain.
4. Meininger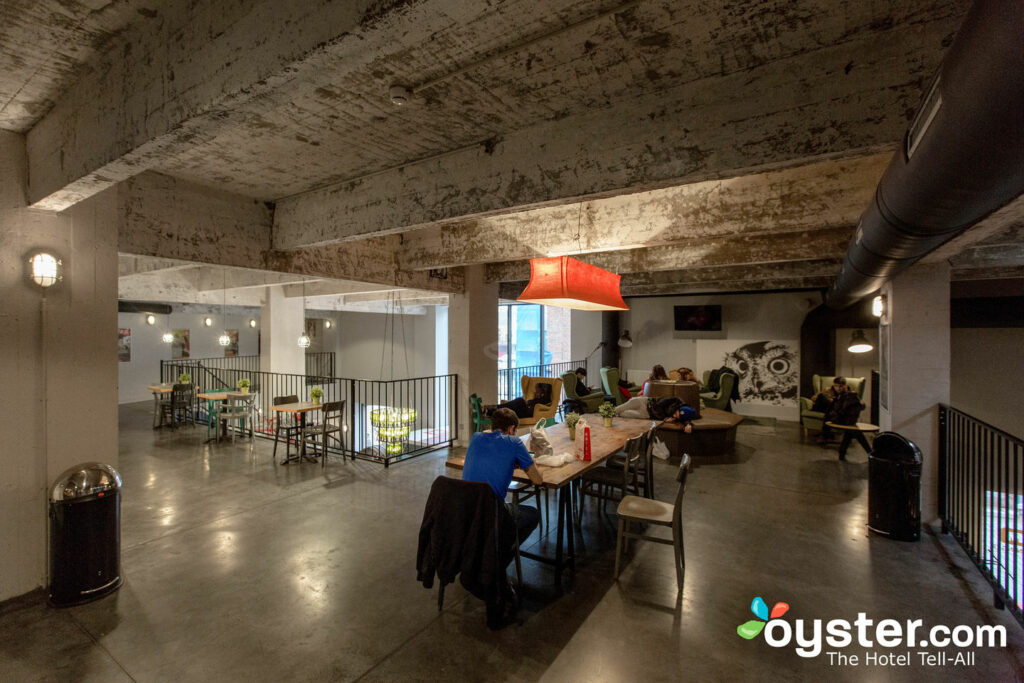 Europe (Amsterdam, Berlin, Brussels, Copenhagen, Frankfurt, Hamburg, Leipzig, London, Milan, Munich, Rome, Salzburg, St. Petersburg, Vienna)
The funky Meininger brand pulls out all the stops with cool gathering areas and hip industrial decor. Modern common spaces usually include a big kitchen, lounge, game area, and, in some, a restaurant and bar, movie room, and quiet hideout for working or reading. Like Meininger's communal areas, individual rooms (for one to four people) and group dorms (with up to 10 beds and lockers) have more flair than you'd hope to find in a hostel: Expect elements like street-art-inspired walls and eye-catching color blocking. Even dorms have private bathrooms (some of the most modern we've ever seen in a hostel) with toiletries and hairdryers.
5. Mad Monkey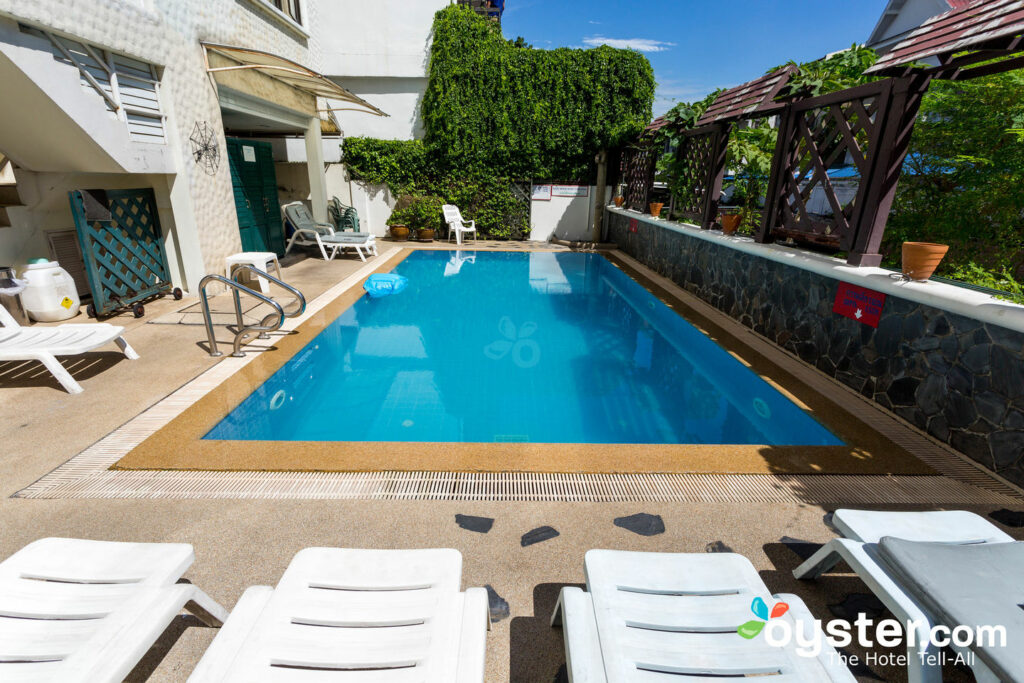 Australia (Sydney), Cambodia (Kampot, Koh Rong Samloem, Phnom Penh, Siem Reap), the Philippines (Boracay, Nacpan Beach), and Thailand (Bangkok, Chiang Mai, Pai)
Ask anyone on the Southeast Asia backpacking circuit, and they'll probably tell you it's not a Southeast Asia backpacking trip unless you stay at a Mad Monkey. Party hostels through and through, Mad Monkeys have employees who double as party starters, hosting games, quizzes, beer pong tournaments, and karaoke nights at the pools and bars. And while fun social programming often comes at the cost of dismal rooms, Mad Monkeys' dorms and, in some locations, private rooms, are clean and spacious, with free Wi-Fi, lockers, and bunks with personal sockets and lights.
6. El Viajero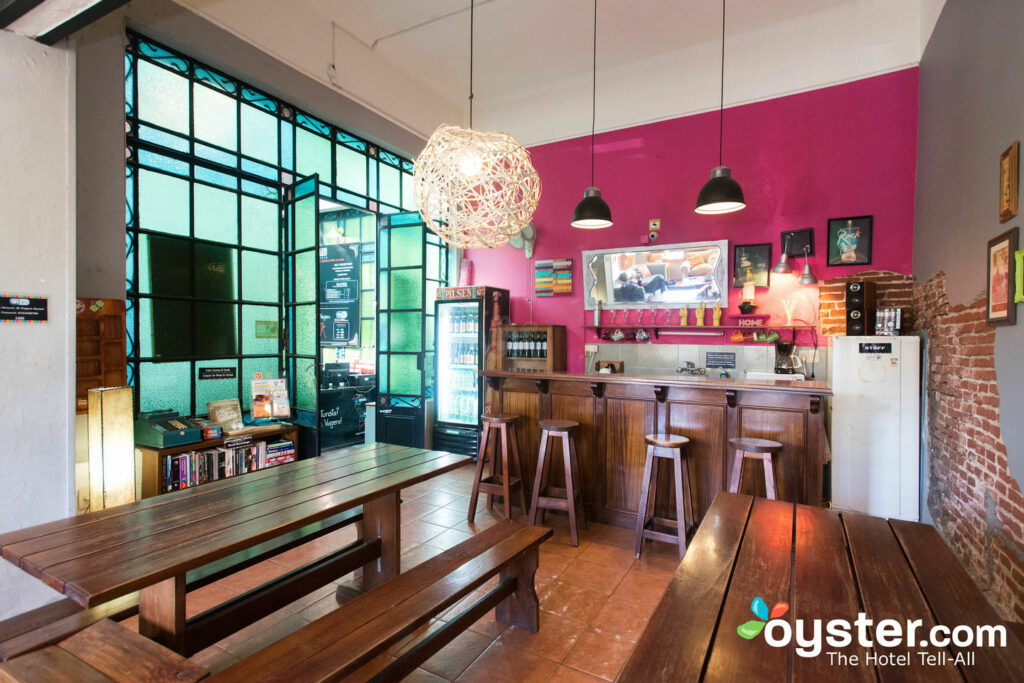 Colombia (Cali, Cartagena, Salento, San Andres) and Uruguay (Colonia, La Pedrera, Montevideo, Punta del Este)
Twenty- and 30-somethings from all over the world flock to El Viajero hostels for their sense of camaraderie, slew of community-building activities (salsa lessons, barbecues, movies, hiking and biking trips, and group dinners), and rock-bottom rates that include breakfast and Wi-Fi. Budget-friendly dorms — in six-, eight-, and 12-person configurations — and private rooms with either one double or two twin-size beds are equipped with air conditioners, electronic safes, sheets, and bath towels. Note that not all private rooms have personal bathrooms. It doesn't take eagle vision to spot wear and tear — you'll find nicked furniture, well-worn bedding, and chipped tile flooring, but properties are rigorously clean. You're definitely going to want to make your contribution to the pushpin-covered world map here.
7. Wombat's
Europe (Berlin, Budapest, London, Munich, Vienna)
This string of European hostels is most notable for the full bar at every location. Instead of the typically scrappy hostel bar/hangout area, womBars look and feel a bit more like solid nightlife spots, with trendy designs, DJs, and drink specials. All Wombat accommodations — dorms, private rooms, and even apartments at some locations — are noticeably bigger than average hostel rooms, with enough floor space for several open suitcases. Every unit has an en-suite bathroom (even the dorms), free Wi-Fi, provided towels, and secure lockers. Guests often comment on how safe the properties feel, as key cards are required for all doors and the front desks are manned 24 hours a day. All locations (except Munich) have guest kitchens with free pasta, as well as laundry facilities and free luggage storage.
8. Plus Hostels (Soon to be Human)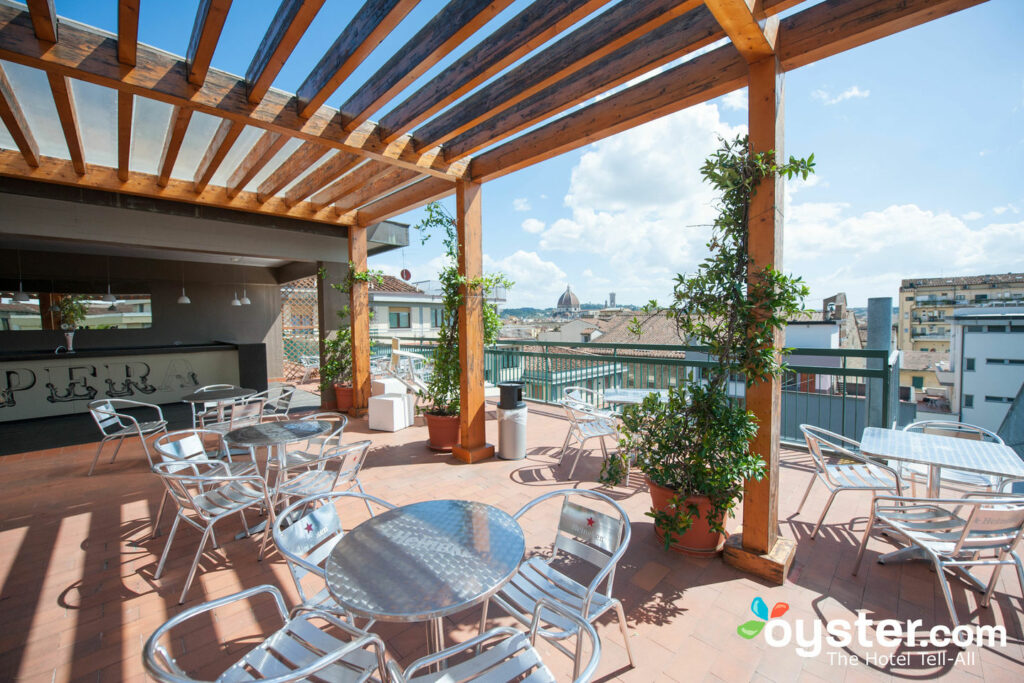 Europe (Berlin, Florence, Prague)
Not your typical bare-bones budget properties, Plus Hostels stand out for their excellent city locations and common features, like pools (unusual for European hostels), saunas, fitness areas, restaurants, and bars. Plus, Florence, for example, is located a 10-minute walk from the main train station — ideal for backpackers on a rail pass. That location's solarium/terrace bar is a lovely spot for an afternoon cocktail and making new friends, with 360-degree views of the city and the Duomo in the distance. Every roomy suite and dorm in the Plus line has its own bathroom (with a hairdryer!), as well as a flat-screen TV, lockable storage, and free Wi-Fi.
9. Nomads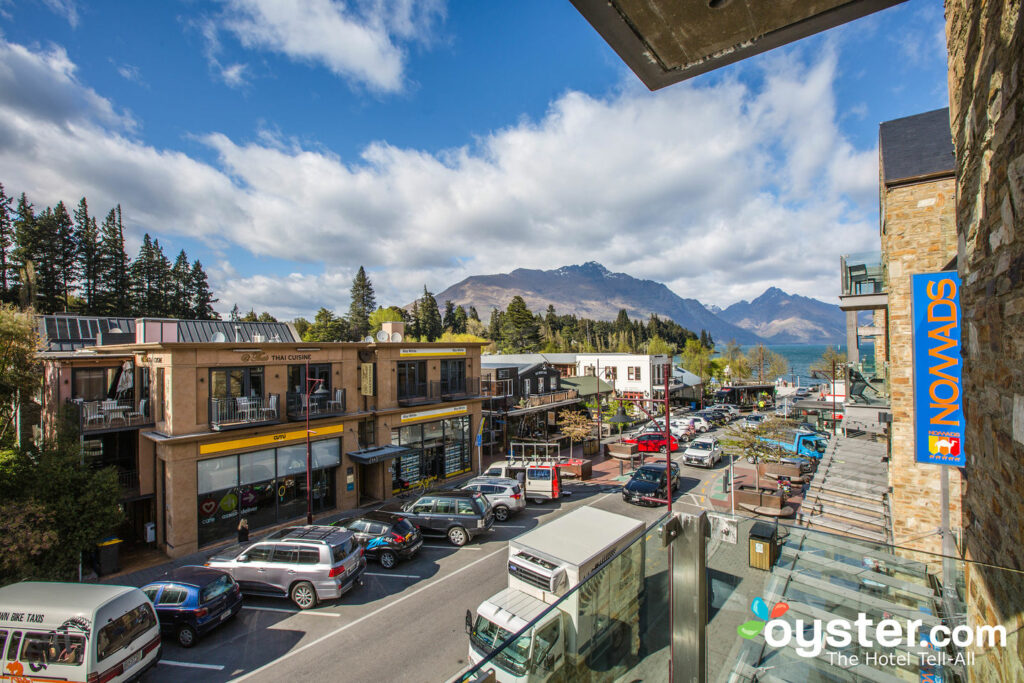 Australia (Airlie Beach, Brisbane, Byron Bay, Cairns, Melbourne, Noosa, St. Kilda, Sydney) and New Zealand (Auckland, Queenstown, Wellington)
We can't recommend Nomads as a whole (reports on the Australian properties are riddled with complaints about cleanliness and cramped rooms). However, we'd like to give a special shout-out to the Queenstown outpost, which offers a slightly swankier take on the average youth hostel. The modern budget property — right in the town center and a block from Lake Wakatipu — has lots of communal spaces, including a lounge with foosball and billiards, a large shared kitchen with gas stoves, a dining room with long tables and chairs, a movie room, and a sauna. Dorms, some with private bathrooms, can accommodate four to 12 guests, and private rooms on the top floors have en-suite bathrooms and flat-screen TVs. On-site ski and luggage storage is available for free, and free basic breakfast is included in the rates.
You'll Also Like:
All products are independently selected by our writers and editors. If you buy something through our links, Oyster may earn an affiliate commission.