Wembley Stadium is the ultimate venue in London for soccer, home to teams like Tottenham Hotspur F.C. and the England national football team, who are cheered by millions of fans at this stadium every year. But it's also the site of numerous concerts (which, since the stadium was rebuilt in 2007, has included artists like Beyoncé, Billy Joel, Coldplay, and Adele, among many others), and other events like boxing matches, NFL football games, and even half marathons. Suffice to say, it's a major draw to London. For those making a trip out to Wembley for a game or an event, we put together an awesome list of hotels in the area to consider.
You can't get any closer to Wembley than the Hilton London Wembley because it's right next to the stadium, making it a short walk to and from any event. Some of the priciest rooms have views of the stadium, as does the rooftop bar, Sky Bar 9. As a typical Hilton brand, it provides all of the amenities one expects: modern rooms, a restaurant, a gym, a pool, a breakfast, and discounted parking nearby. Just be aware that with a fantastic location, comes high prices.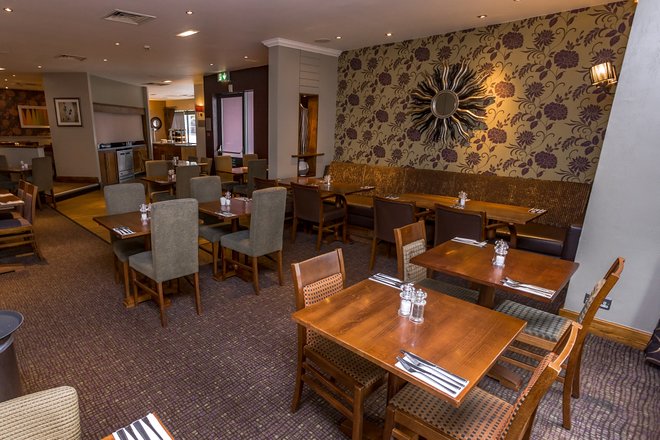 For an affordable chain brand hotel that's seven minutes away on foot from Wembley, consider Premier Inn London Wembley Park Hotel. The rooms here are air-conditioned, and Wi-Fi is free. Thyme, the on-site restaurant, offers breakfast (for a fee, though kids eat free) and dinner. Parking is available but it does cost a (relatively small) fee. However, on event days, the fee increases — even for guests. This is pretty standard among many hotels in the area, and the event-day parking prices here generally rank among the lowest.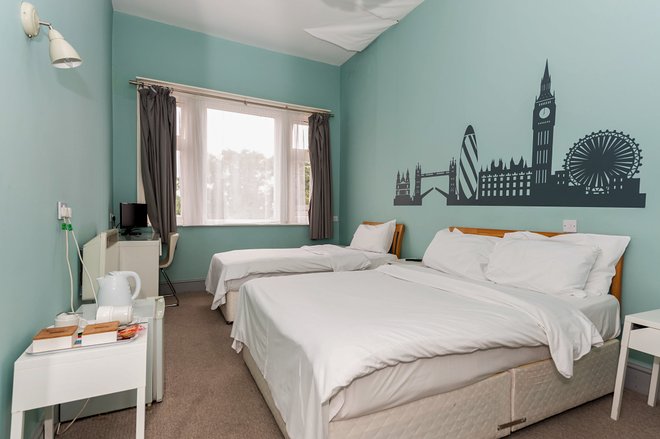 The Green Man Hotel has the vibe of a charming, old-fashioned inn. The rooms are simple with flat-screen TVs, kettles, and small bathrooms. There's a lively pub that serves drinks and food, as well as a beer garden. Breakfast is not available. Wembley is only a 13-minute walk away and events and games tend to have a big effect on the hotel. For instance, on football days, the restaurant closes and is replaced by a barbecue, while on event days, there's a special menu. Long wait times are reported in the restaurant and pub on these days. Parking on-site is available for a fee, but take note that the hotel also open its parking lot to event attendees, too.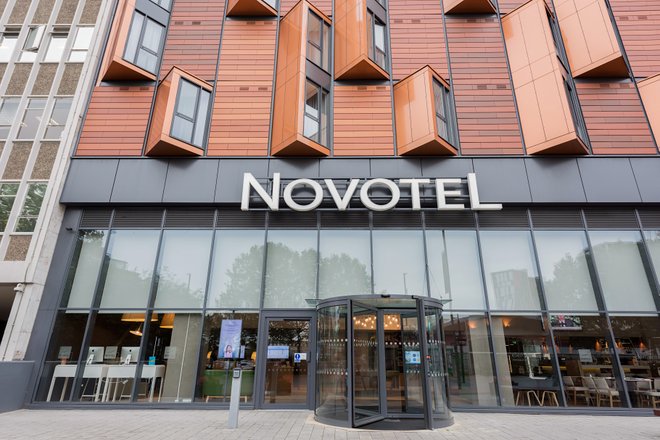 There's a lot to love about the Novotel London Wembley. The modern, minimalist design is on par with other Novotels within the brand. Rooms have flat-screen TVs and coffee- and tea-making facilities. A gym, international restaurant, bar, and breakfast are available, plus two kids under 16 years of age can stay and eat breakfast free. There's indoor private parking that incurs a charge, but it's still pretty convenient, as the property is a three-minute walk from Wembley.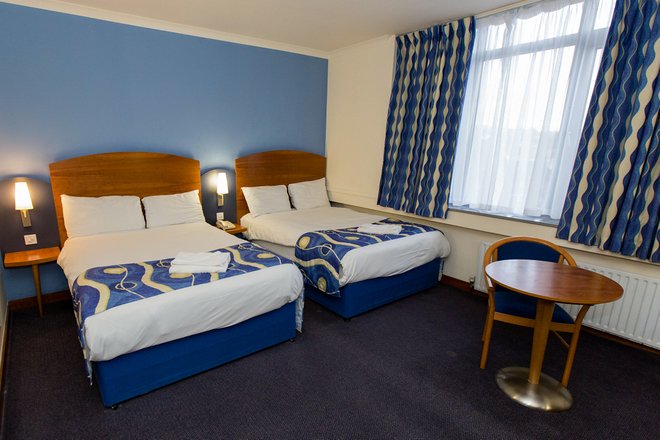 The highlights for guests at Wembley International Hotel are a location that's a seven-minute walk from Wembley and free parking on a first-come, first-served basis. There's a restaurant, bar, meeting rooms, and discounts to a nearby pool and gym. Keep in mind, though, that the decor is a bit dated throughout, and there's been cleanliness complaints. The rooms have a blue-and-white color scheme with kettles, safes, and small flat-screen TVs. During events, prices for rooms rise beyond that of a three-pearl hotel of this caliber.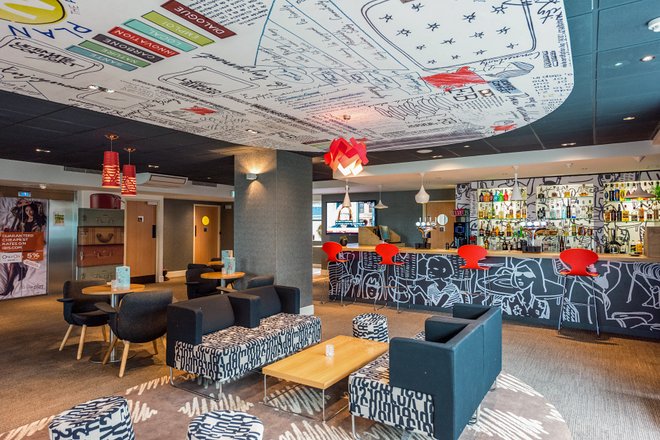 Though Ibis is known as a budget brand, Ibis London Wembley is a bit pricey due to its location, just a block from Wembley. Sure, it does offer a breakfast buffet (for a fee) and the hotel has a nice modern design in the public spaces. However, the rooms are cramped and have the atmosphere of a dorm room with simple furnishings. Guests often complain about cleanliness issues here, too. Note that parking is somewhat pricey and is even pricier on game days.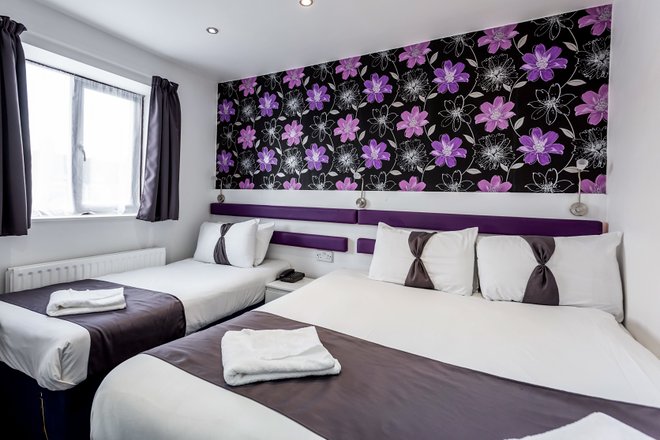 Euro Hotel Wembley is a 20-minute walk from Wembley, which might be lovely for some guests who want to be close enough to reach the stadium on foot, but far enough to be somewhat removed from the crowds. It doesn't hurt that a metro stop is just across the street. Rooms are tight, but modern, and they're equipped with kettles and mini-fridges. They all lack air-conditioning. The hotel itself can be a little loud and isn't the cleanest, according to guests. Wi-Fi and breakfast both cost a fee. Still, the price is usually affordable for the area, so if you can look past its lack of amenities, you have a good set of ear plugs, and don't mind roughing it a bit, it's a good pick for you.
You'll Also Like: