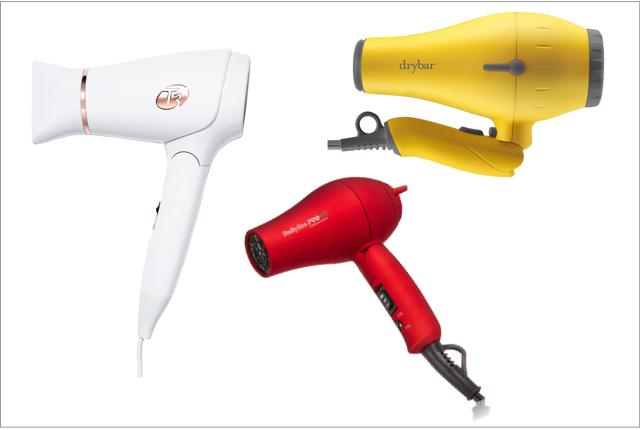 Personally, we've "dried" (scorched) our hair on enough crappy wall-mounted hotel hair dryers to swear the things off. So we sucked it up, decided to sacrifice the tiniest bit of carry-on space, and now pack our own damn dryers.
As it turns out, there are some minis that are so good, they vie with their full-size counterparts and have us amazed that we ever bothered with those strand-crisping contraptions known as in-room hair dryers. Here are some of the best little hair-drying dynamos on the market -- powerful, lightweight, and priced for every budget.
Amika's newest pint-sized hot tool dries hair with 1,200 watts of power and far-infrared heat (which works faster and damages less than traditional heat). Bonus points for this model's dual voltage switch (for international travel) and kick-ass carrying case, which also comes packed with an airflow controller and a diffuser.
Dual Voltage: Yes. Weight: About 8 oz. Price: $60.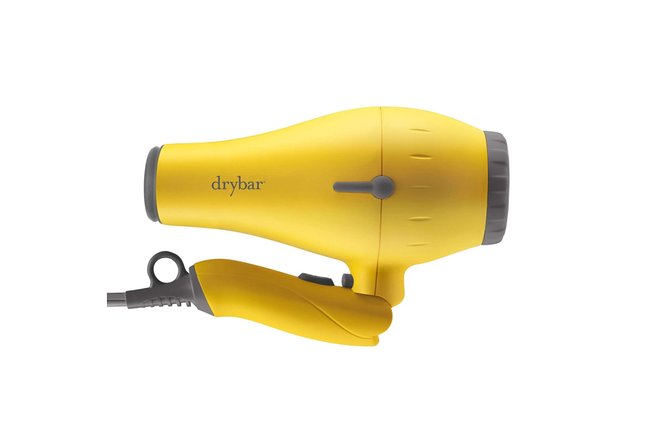 Nix frizz and boost shine with this frankly adorable ionic dryer. (Ionic technology seals in moisture and renders frazzled hair soft and silky.) Equipped with a collapsible handle, two temperature/speed settings, and a cool-shot button, plus a compact concentrator (no diffuser) and its own carrying bag, this little guy more than earns its keep in your suitcase.
Dual Voltage: Yes. Weight: 13 oz. Price: $135.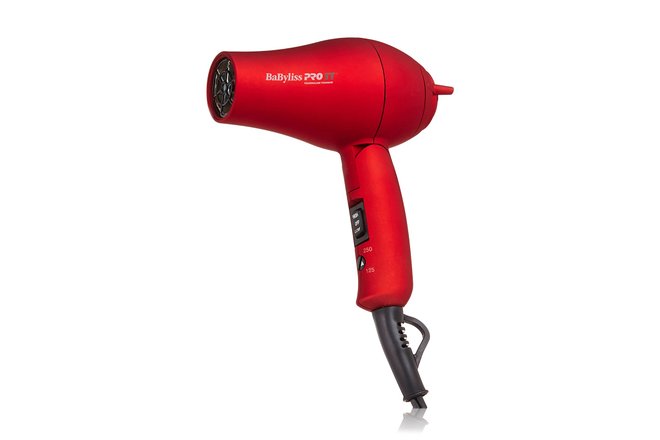 It looks like an accessory for a doll, but this minuscule foldable dryer has a remarkably robust motor that honestly gives full-size versions a run for their money. In fact, many customers report buying this baby for trips, but are then so impressed with its results, they use it whether they are traveling or not. Its ionic feature and concentrator help tame frizzy, wayward strands, but note that it does not come with a diffuser.
Dual Voltage: Yes. Weight: 15.5 oz. Price: $32.99.
The 1,200-watt T3 Featherweight Compact is a favorite of flight attendants for its space-saving foldable handle, international functionality, and ability to not only dry hair in minutes flat, but leave it with a shiny finish. A travel case, longer-than-usual nine-foot extension cord, and precision-drying nozzle (but not a diffuser) are included.
Dual Voltage: Yes. Weight: 13.9 oz. Price: $150.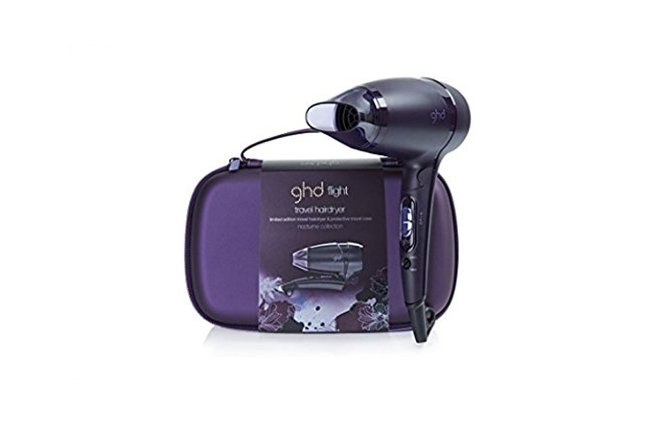 This little gem takes up practically no room in your carry-on and has a 1,200-watt engine that generates air up to 149 degrees Fahrenheit, which can be concentrated with an attachable nozzle (no diffuser).
Dual Voltage: Yes. Weight: Under 16 oz. Price: $99.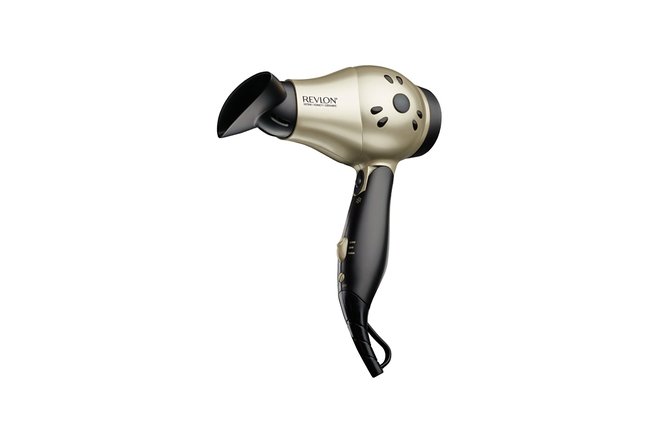 Revlon's on-the-go hair dryer uses a whopping 1,875 watts of power (most on this list are in the 1,000-1,200 range), so it works quickly — but also loudly. A concentrator is included.
Dual Voltage: Yes. Price: $15.29.
Using a combo of ceramics and infrared heat, CHI's packable dryer reliably delivers smooth, frizz-free blowouts. One heat and speed may be a drawback for some, but the 1,000-watt dryer does come with a concentrator and a diffuser.
Dual Voltage: Yes. Price: $39.99.
Yes, this hair dryer costs more than double than our next priciest pick. And no, strictly speaking, it's not a travel dryer. But it's not much bigger or heavier than the options on this list, and its impressive details and superlative performance help justify the high cost. The motor manages to vent air at up to 94 miles per hour — drying your hair in shorter time, thus subjecting it to less heat damage — but without making a racket. In fact, even at top speed, the motor stays quiet, thanks to a proprietary silencer. And speaking of speed, this thing has a dozen heat and speed settings, plus ionic/nonionic capability — meaning that you can use the ionic setting for a silky, sleek look, or nonionic for volume.
Dual Voltage: No. Weight: Under 16 oz. Price: $349.
You'll Also Love:
Oyster.comis a participant in the Amazon Services LLC Associates Program, an affiliate advertising program designed to provide a means for sites to earn advertising fees by advertising and linking toAmazon.com.
*Prices are at time of publishing.
All products are independently selected by our writers and editors. If you buy something through our links, Oyster may earn an affiliate commission.