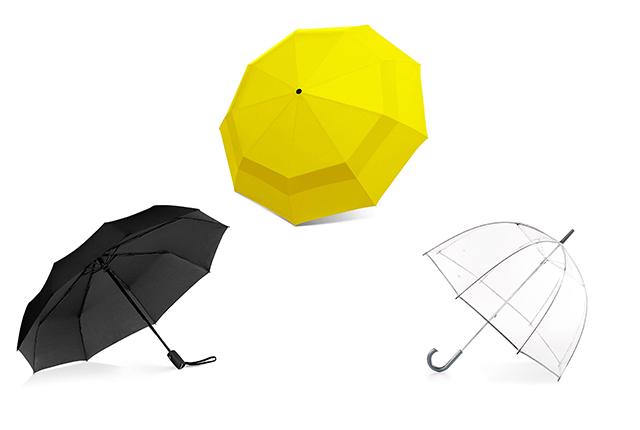 We certainly hope you'll never encounter rain on your travels, but occasional stormy skies are an unfortunate fact of life. To prevent getting soggy (or burned in the sun) while on the road, it's smart to always pack an umbrella. Sure, you could just grab a $10 disposable version at a convenience store. Or, you can invest in a high-quality and windproof umbrella that will actually keep you dry and won't crumble with one strong gust of wind. We sorted through hundreds of umbrellas to bring you the six best for travel.
Editor's Note: Prices are accurate at the time of publishing and may have changed.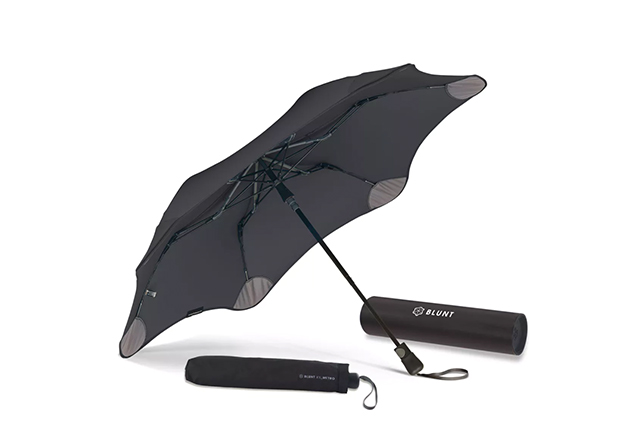 Design engineer and BLUNT creator Greig Brebner basically reinvented the umbrella with his patented radial tensioning system. Instead of sharp and dangerous spokes, he created a canopy with rounded edges that allows the BLUNT Metro umbrella to hold up to strong downpours and winds up to 55 miles an hour. All umbrellas go through a 38-point testing process to ensure quality and long-term use. Plus, at 0.8 pounds and 14 inches long, the umbrellas are easy to transport.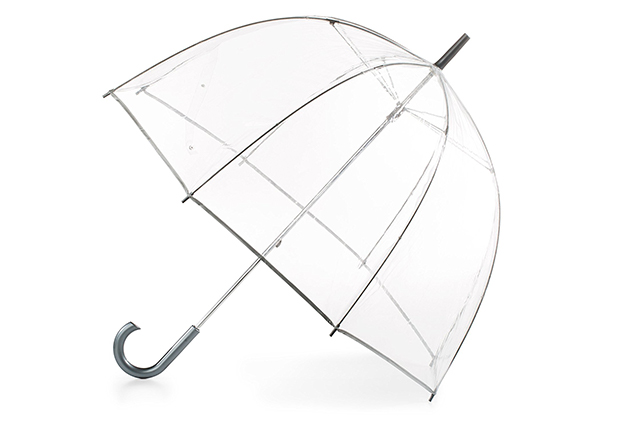 The words "umbrella" and "stylish" don't usually go together, but this Totes umbrella is changing the game. The see-through canopy looks elegant (and matches any outfit), while the bubble design keeps users dry from head to shoulders. The shape also prevents wind from blowing up and under the umbrella. The clear bubble umbrella was seen all over New York's sidewalks during Fashion Week — a nod of approval from a group of people who take fashion and function very seriously.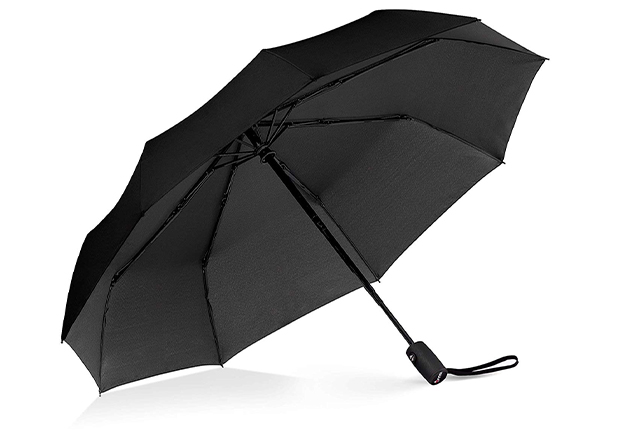 If you're looking for an umbrella with a lifetime replacement guarantee, look no further than the Repel windproof travel umbrella with Teflon coating. This accessory has an automatic open and close button that can be maneuvered with one hand, plus it weighs less than one pound. It's made of nine resin-reinforced fiberglass ribs specially designed to withstand powerful gusts of wind. The Teflon canvas coating repels ice and snow, making this an ideal winter umbrella that dries quickly. Plus, the slip-proof rubberized grip handle is easy to hold.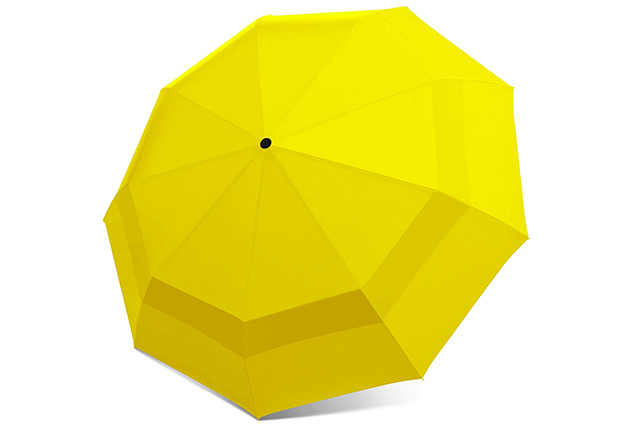 The EEZ-Y travel umbrella has a double canopy construction that allows wind to flow through the vents, instead of flipping the canopy over and breaking. Nine fiberglass and stainless steel ribs stay strong against 55 mph winds, and the water-repellent fabric ensures a dry experience. This umbrella is also designed to open and close with one hand, and it comes with a 90-day return policy and lifetime warranty. It also comes in every color of the rainbow, bringing some added cheer to gray skies.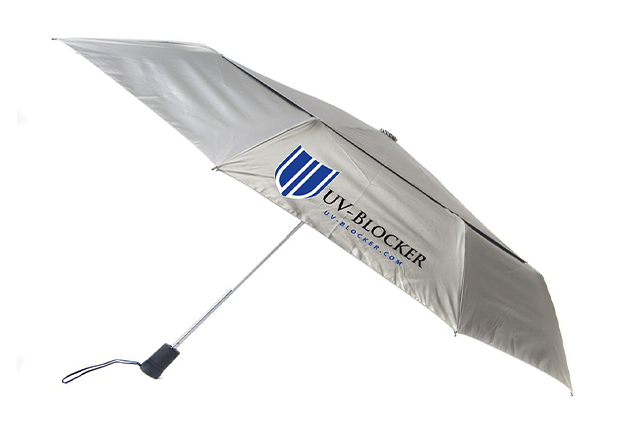 Umbrellas can do more than keep you dry. They can also keep you cool and protected from the sun — an important factor for sunny locales. The UV-Blocker umbrella blocks out 99 percent of UVA and UVB rays, and the vented mesh system allows for airflow to keep users up to 15 degrees cooler than the external air temperature. Reflective silver Solarteck fabric causes the sun's rays to bounce off of the canopy, too. And if a rain storm strikes, the umbrella is also effective at keeping you dry.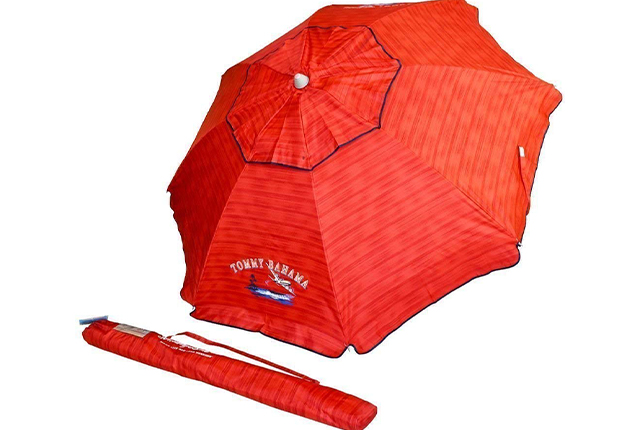 Headed to the beach? Come prepared with this Tommy Bahama sand anchor umbrella. It's seven feet across when opened and includes a silver lining for UPF 50 sun protection. The tilting mechanism allows you to adjust your shade as the sun moves throughout the day. The vent at the top of the canopy increases its wind tolerance, and the pole anchors easily into the sand and stays there — even on the windiest of days. A carrying case is included, plus it comes in several fun beachy colors.
You'll Also Like:
Oyster.com is a participant in the Amazon Services LLC Associates Program, an affiliate advertising program designed to provide a means for sites to earn advertising fees by advertising and linking to Amazon.com. Oyster also participates in the SkimLinks and SkimWords affiliate programs.
All products are independently selected by our writers and editors. If you buy something through our links, Oyster may earn an affiliate commission.