Introverts are often thought to be shy and timid, though recent studies have shown that this isn't always the case. Sure, introverts may relish their alone time, but some just function better in smaller groups or in shorter social periods. Introverts will likely want to skip places where public interaction is inescapable and it's hard to find your own space and time. For example, most places in China probably won't vibe well with an introvert's personality, as crowds are common, it's hard to find your personal space, and there's a communal dining culture. However, not every introvert wants to end up isolated in the middle of nowhere. With that in mind, we've put together a list of some of the best trips for introverts. Whether you're a social, anxious, or restrained introvert (or a combination of any), there's a perfect place for you -- and some you've maybe never even considered.
Australia's Daintree Rainforest is a great pick for introverts who love the outdoors. Located in the northeast part of the country in Queensland, this UNESCO World Heritage site is unlike any other place on the planet — literally. Hiking through this otherworldly area offers the ultimate alone time. There are several paved pathways that are great for self-guided walks. Though there may not be many people around, you'll be surrounded by a plethora of nature: mangroves, prehistoric Psilotopsida, creeks with crocs, beautiful birds, and several species of plants and animals that are unique to Daintree. If you want to get off the paved pathways, we suggest biting the bullet and joining a group. Trust us, the last place you want to be if something goes wrong is alone — introvert or not. Besides, the sacrifice will be small, as many groups are made up of just a handful of people and most folks are too enamored with their surroundings to try and spark up conversation.
Where to Stay: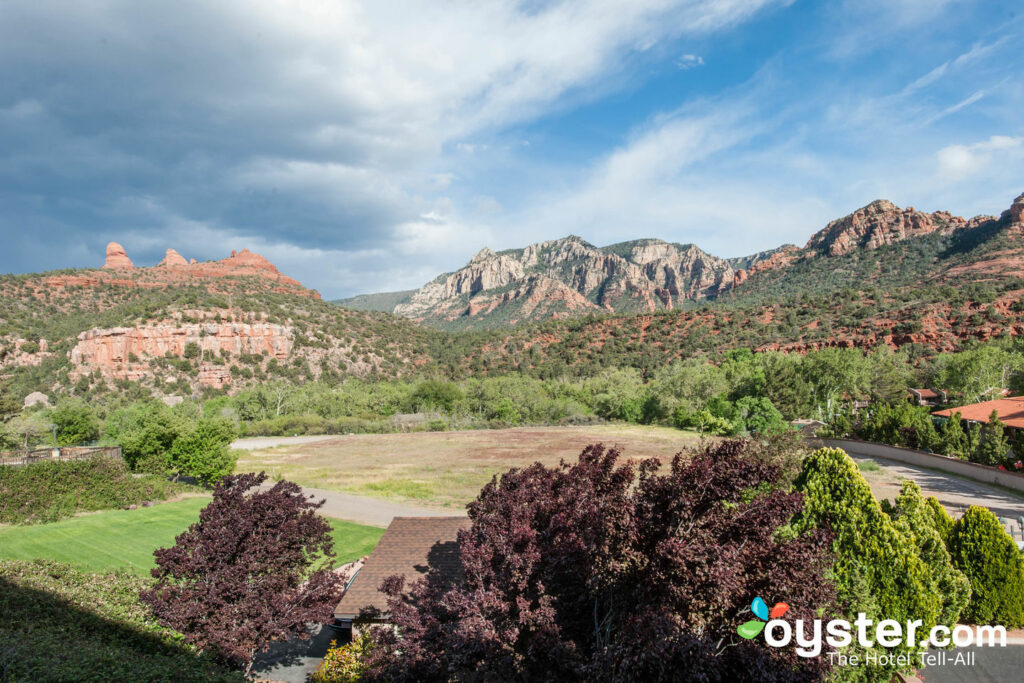 Introverts who hate crowds should consider a trip to Sedona, where they will be surrounded by nothing more than the desert air and gorgeous pink mountains and canyons. The fresh air and wide open space will help you clear your mind, reconnect with yourself, and offer some solitude. The views — comprised of stunning sunsets, picturesque rock formations, and reflective lakes — aren't too shabby either. Wake up and salute the sun, go for long walks, and meditate to your heart's content. This is also a big wellness town, so feel free to treat yourself to some alternative healing or a massage. Take a day trip to a hot spring, or, for the ultimate change in perspective, hop inside a hot air balloon and float over the rocky desert landscape.
Where to Stay:
New York City may not seem like the best place for an introvert, but hear us out. This is a great getaway for introverts who like the buzz and culture of a big city, but don't want to be bothered while they are busy enjoying it. Don't worry, locals don't tend to strike up conversation with strangers, so you won't feel pressured to chitchat. Plus, a well-linked subway system and easy-to-use ride-sharing apps mean you can get around without having to make small talk — unless you want to. There are also lots of things to do in the Big Apple that don't require much interaction with the people around you. Walk through Central Park, spend some time in art museums, and eat your way through Chinatown, Little Italy, street vendor carts, and food markets. Go see a Broadway play, snap pics from the Brooklyn Promenade, or ride the ferry across the East River. All of these things are fun and enjoyable in small groups or even on your own.
Where to Stay:
If you're the type of introvert who doesn't mind mingling a little, then the tiny Mexican island of Holbox might be just up your alley. On the whole, this old fishing village is a quiet place, though it has gotten more popular over the last few years. Still, it's not as packed as places like Tulum or Cancun. This is partially because Holbox is a little tough to reach. Spend the day warming up in the sun, paging through a book while cocooned inside a hammock, and breaking for simple, delicious meals in a local restaurant. Introverts looking to socialize a little will find that it's not hard to make fast friends at the bars. If not, hop on a bike and explore, grab a snorkel mask and admire the underwater world, and kayak through a forest of mangroves (or even better, enjoy a bioluminescent kayaking tour during the new moon).
Where to Stay:
Canada's Banff National Park is great for introverts looking to reconnect with nature or bond with close friends. Expect to see stunning views, impressive mountains, and maybe even a few furry friends here and there. How active you get is up to you: hiking, skiing, biking, and more are all available. During the winter, sip hot cocoa by the fire while watching the snow blanket the trees. As an introvert, you might want to skip the popular tourist town of Banff and head a little farther north toward Lake Louise where the crowds are more spread out. There's a small chalet village with its own gas station and grocery shop located off the highway, just between the two towns. The secluded location (there's nothing within at least a mile) make it perfect for soaking in some peace and quiet. And, if you get nipped by the social bug, there are nightly circles around a big bonfire that you can join or just sit back and observe.
Where to Stay:
Not all introverts want to be in complete solitude. Some want to move through the world at their own pace, without feeling like they have to interact with others unless they want to. Japan is perfect for this type of traveler. Heck, they've even got ramen shops with individual booths, so you can sit alone. Plus, it's not uncommon for one person to rent out their own karaoke room for hours on end. Add to that, the self-sufficient nature of the country and the social understanding that it's rude to disturb someone, especially a stranger, and Japan becomes a no-brainer for introverts. What about the language barrier? It won't matter because most people speak Japanese. Plus, those who do speak English will likely feel embarrassed because it's not perfect, and therefore won't try to engage in conversation. Visitors can trek to temples, explore tons of museums, enjoy peaceful gardens, marvel at Mt. Fuji, and people-watch — all great activities for introverts.
Where to Stay:
This legendary route will give introverts a ton of time to be alone and think as they walk to Santiago de Compostela, the capital of Galicia in Spain. It can be a great challenge, both physically and mentally. Expect to spend most of the day alone, though you'll likely have to have quick and compulsory conversations to settle into your overnight lodging and to eat meals. The most popular route is "The French Way." You'll need to walk at least 100 kilometers to get a certificate of completion, but it's worth it. It's true that this walk is more about the journey than the destination, but you'll likely fall in love with Santiago de Compostela once you arrive.
Where to Stay:
You'll Also Like:
All products are independently selected by our writers and editors. If you buy something through our links, Oyster may earn an affiliate commission.