No trip to Chicago is complete without hitting iconic watering holes like the Billy Goat Tavern and the Green Mill Cocktail Lounge. But if you're looking for a spot with a trendier scene, a cozy hotel bar always fits the bill. From hip neighborhoody places in River North to refined establishments on the Gold Coast, here are our top picks for hotel bars to tuck into when that fierce wind whips off Lake Michigan.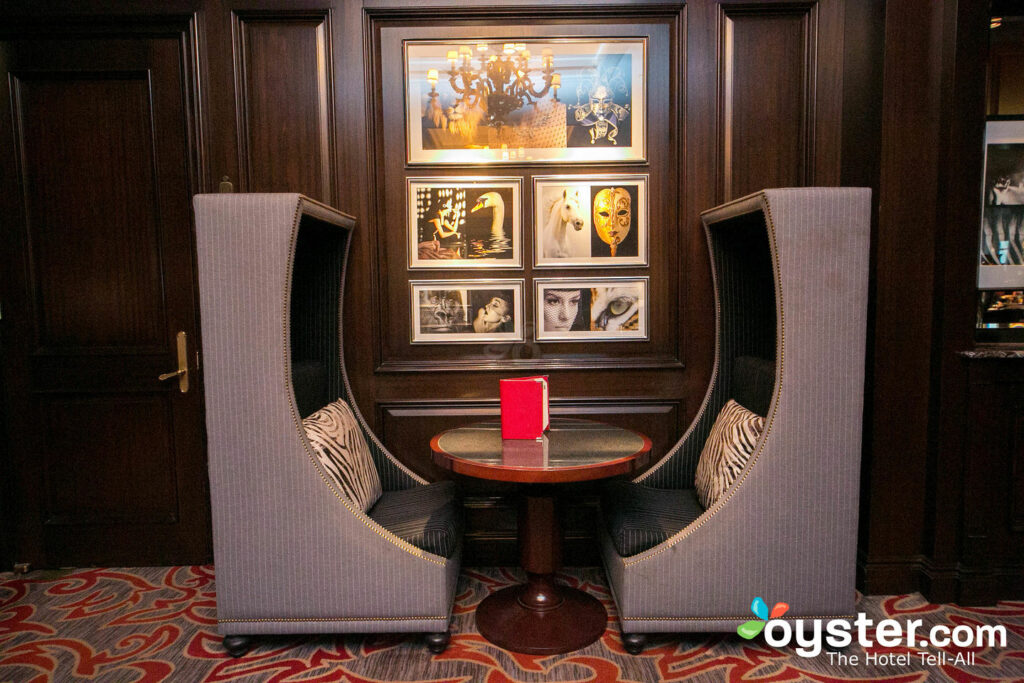 This handsome bar is housed in the Magnificent Mile's Four Seasons Hotel Chicago. With wood-paneled walls, framed pop art and David Kent photography, and seating upholstered in stylish fabric, Allium exudes character and a hint of swagger lacking in the property's otherwise luxurious but staid, contemporary decor. That's not to say that the space skips out on a dose of opulence. White-veined black marble floors, a grand marble fireplace, and brass chandeliers are also part of the picture. Libations on offer include a shortlist of seasonal and classic cocktails, plus a hearty selection of beers.
While the name of this property may have changed in 2017, when it ceased its run as the Ian Schrager-designed PUBLIC, but the scene at the Library & Coffee Bar has remained the same. There's still an upscale but relaxed vibe, where you can walk up to the bar, tell the bartender what flavors you fancy, and get served up a handcrafted cocktail. They call it "bartenders fiction," and we're always happy to play along, though the Spagliatio Spritz that's on the menu — a take on the classic Negroni — is always tempting. Choice seats are the shaggy chairs in front of the fireplace.
This popular River North haunt has a rich history attached in name and decor. It's housed in what was once the Berkshire Hotel, which opened in 1924 and became a storied mob hangout, and the bar has retained its original diamond-pattered tile floors. It's the brainchild of talented barman and king of the craft cocktail Benjamin Schiller, a longtime neighborhood resident. The Berkshire Room's atmosphere it cozy but upbeat, and reflects the feel of the art-centric neighborhood. Order a craft cocktail or a blue collar lager and pair it with a round of savory small plates.
Another River North spot that's well worth checking out is Broken Shaker at Freehand Chicago. This joint nails the hipster profile (picture bartenders with barbell mustaches wearing Hawaiian shirts plus decor straight out of a 1970s den), and during happy hour, there's even The Happy Hipster, which comes with a burger, fries, and a domestic brew. Cocktails with names like Jean Jacket Weather and Carbon Footprint fill the menu, plus there's a daily featured punch and snacks like veggie ribs and baked naan done nachos-style.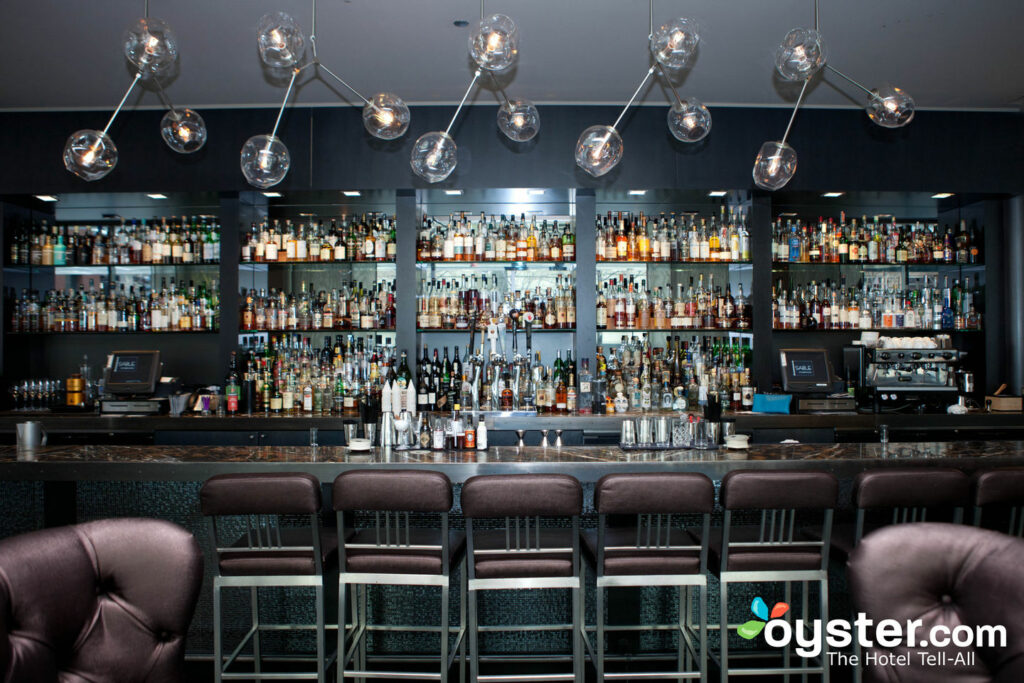 Sable Kitchen & Bar serves straightforward craft cocktails and Southern-inspired food in a modern setting with a fireplace. While decor leans toward sleek, the space is comfortable and unpretentious. There's an impressive whisky collection and Spanish-style gin and tonics, plus a lineup of inventive small plates that'll entice you to stay for another drink. Full meals can be ordered at the bar for lunch, brunch, and dinner.
You'll Also Like:
All products are independently selected by our writers and editors. If you buy something through our links, Oyster may earn an affiliate commission.