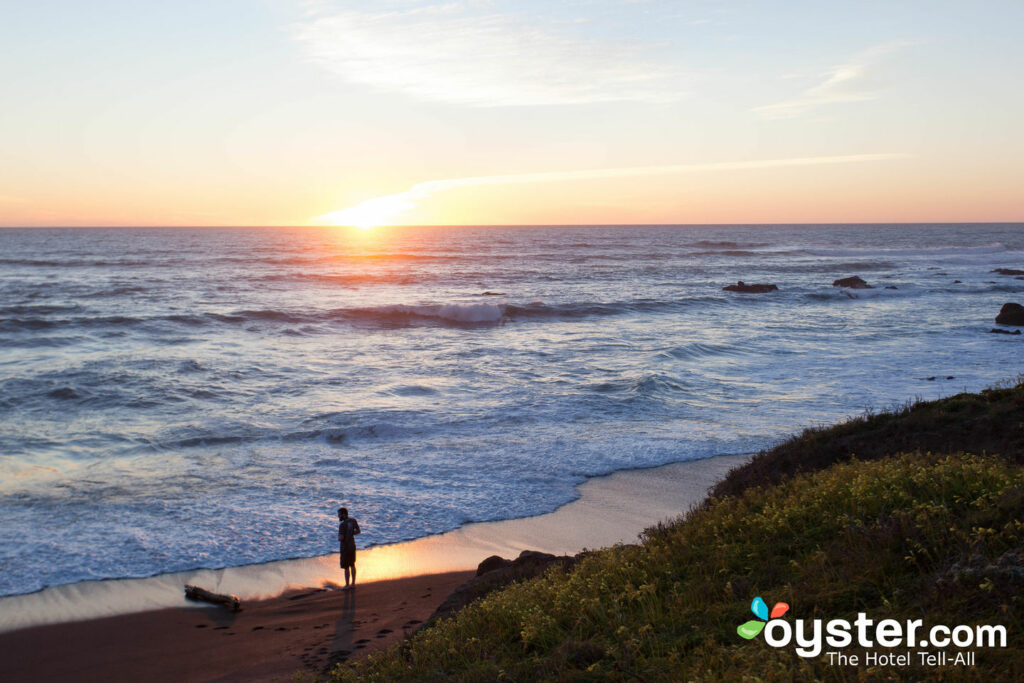 From a distance, California and Florida can seem fairly similar. They both have great beaches, fresh seafood, tons of theme parks, and lots of outdoor activities and sunshine to go around. While this isn't an East Coast-West Coast rivalry (yet), we think it's worth going in for a closer look, so you can find the state that suits your vacation needs. Considering factors like weather, vibe, activities, food, safety, and transportation, here's our state-to-state comparison the Sunshine State versus the Golden State.
Getting There and Around
Both Florida and California are easy to reach, though if you're looking at international arrival, you'll likely find a better price point for Los Angeles or San Francisco over Florida's main contender, Miami. Since both are coastal states, you can also come ashore or travel around by boat, though both are destinations with a number of road trip offerings.
California: Most people fly into California, usually using LAX (Los Angeles), SFO, (San Francisco), or SAN (San Diego). However, there are a host of smaller — yet still convenient — airports spanning the lengthy state. That being said, it might be worth widening your search criteria to save some money. If you want to come by cruise, you'll likely arrive in San Diego, Los Angeles, or Long Beach. We recommend renting a car, unless you're in San Francisco where you can use the city's metro, trolleys, and buses to get around efficiently. Los Angeles has a widely expanded metro system that may or may not be good enough to get you where you want to go, so it's worth pulling up a route map — just be sure to factor in traffic when looking at buses.
Florida: Florida's public transit system is nowhere near what's going on in California, so renting a car is a must. You'll find traffic at the expected times, even on highways, and should beware of speeding cars when traffic is light. Popular cruise ports in Florida include Tampa, Orlando, Miami/Fort Lauderdale, and Key West, while popular airports include TPA (Tampa), MIA (Miami), JAX (Jacksonville), and MCO (Orlando).
Beaches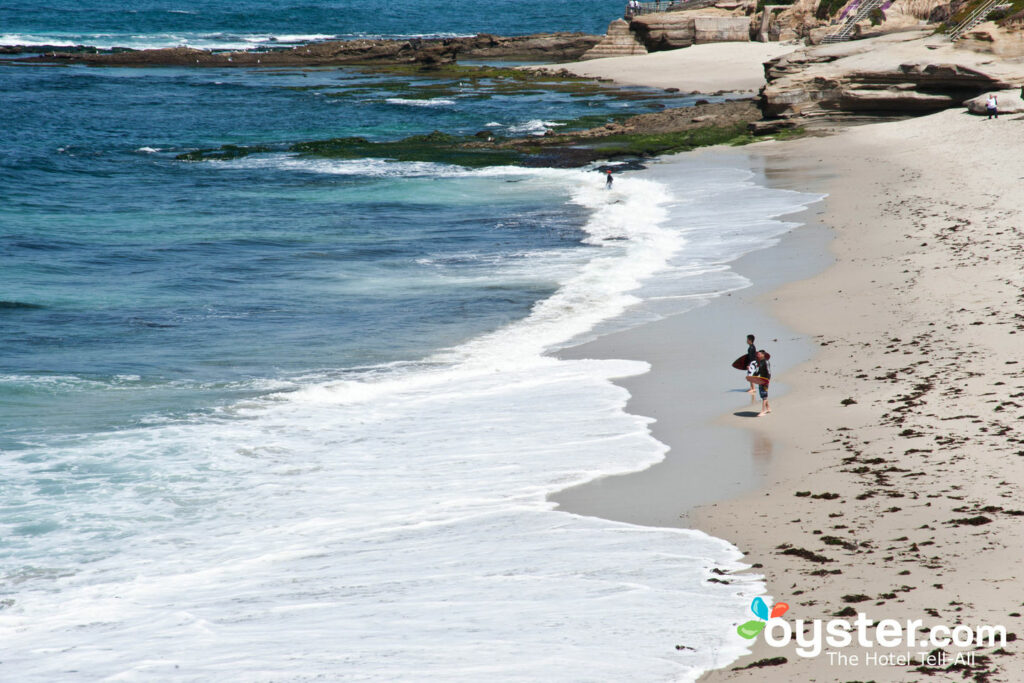 The good news is that both California and Florida have fantastic, gorgeous beaches. Together, these two states give us 2,190 miles of coastline to find our perfect beach spot — as well as a choice between dipping our toes in the Atlantic, Pacific, or Gulf of Mexico. The bad news is that it can be hard to choose.
California: California's long stretch of Pacific coastline beaches is a favorite among adventure seekers. It's not uncommon spot surfers in the water and hikers or climbers scaling seaside rock formations. While you can easily roll up to the sands in Santa Monica, Long Beach, and Santa Cruz, the best California beaches, like La Jolla's Black's Beach or the beaches of Julia Pfeiffer Burns State Park in Big Sur, are often slightly hidden or hard to get to. In other words, you have to work for your reward. And though Florida has risen in the ranks for surfers, California is still home to most of the country's best surfing, especially in Huntington Beach, Malibu, and Dana Point. Waters up north can be frigid, but that doesn't stop people from making the trek out to beaches, even if it's just for the incredible sunset views.
Florida: From Panama City down to Key West, Florida is well-known for its award-winning beaches. In fact, Siesta Key Beach was named the fifth best beach in the world in TripAdvisor's Travelers' Choice Awards this year, while Florida's sandy shores claimed seven of the top ten spots on the list for best beaches in the United States. Almost all of these winners are on the Gulf Coast side of Florida, with spots in and around the St. Petersburg/Clearwater area being tried-and-true favorites. While snorkeling is possible in California waters, it's best in Florida, where you have the added bonus of warmer waters. The Florida coast also tends to be flatter with fewer waves, making it ideal for throwing down a towel or hopping on a jet ski.
Safety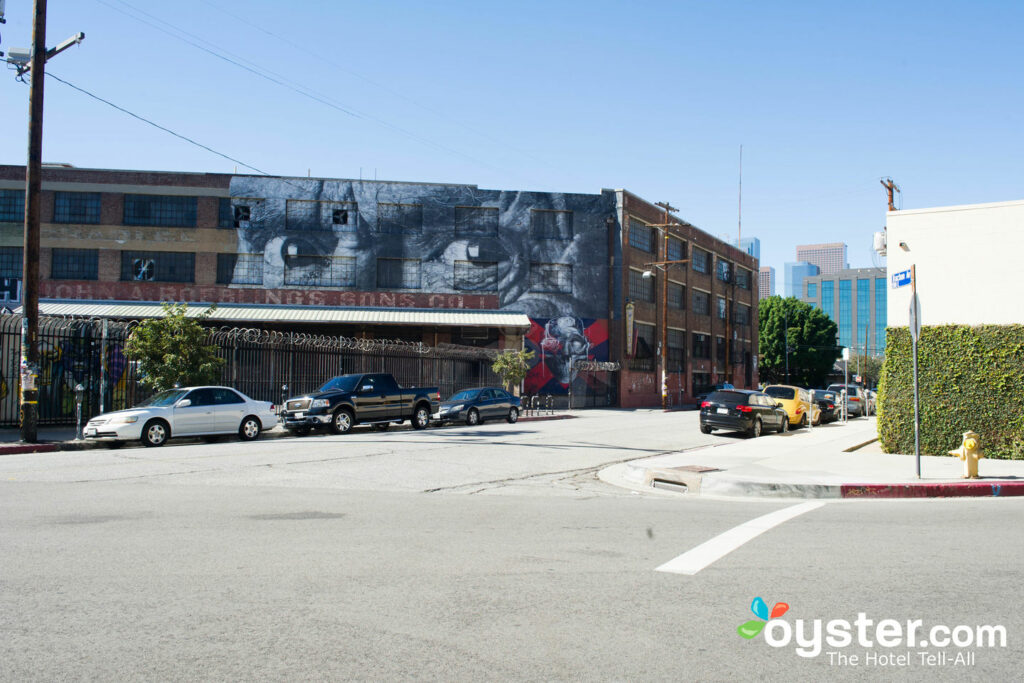 Luckily, as long as you keep your wits about you and stay out of bad areas, most touristy spots in both states are pretty safe.
California: Your best best for safety in the big cities is to know where you are going and where you don't want to be. Make sure you mark your map while driving through Los Angeles and plan around spots like the Tenderloin, Sunnydale, and Hunters Point in San Francisco. The vibe noticeably changes in precarious neighborhoods. Outdoor lovers should also take precautions when hiking in the forest, swimming in the ocean (beware of strong currents and dangerous ocean life), or going on any non-guided adventures. Pay attention to posted warning and "Do Not Enter" signs. The state's high population translates into lots of traffic, so stay alert on the roads, specifically when it's raining (or even drizzling) on the oil-soaked streets of Los Angeles.
Florida: There's not a lot of tourist-related crime in Florida, and the crime rate itself is just below the national average. Your biggest concerns here are with nature. The sub-tropical climate is home to heavy bouts of dehydrating humidity and heat, as well as unfamiliar wildlife ranging from panthers to jellyfish to rattlesnakes. Visitors to Florida should also mind posted signs that signal unsafe water or wildlife conditions. The sub-tropical climate is hot, sticky, and you'll need to drink a lot of water to stay hydrated. There's also a fair amount of road rage here, so it's best to back down if you find yourself in an on-road confrontation.
Atmosphere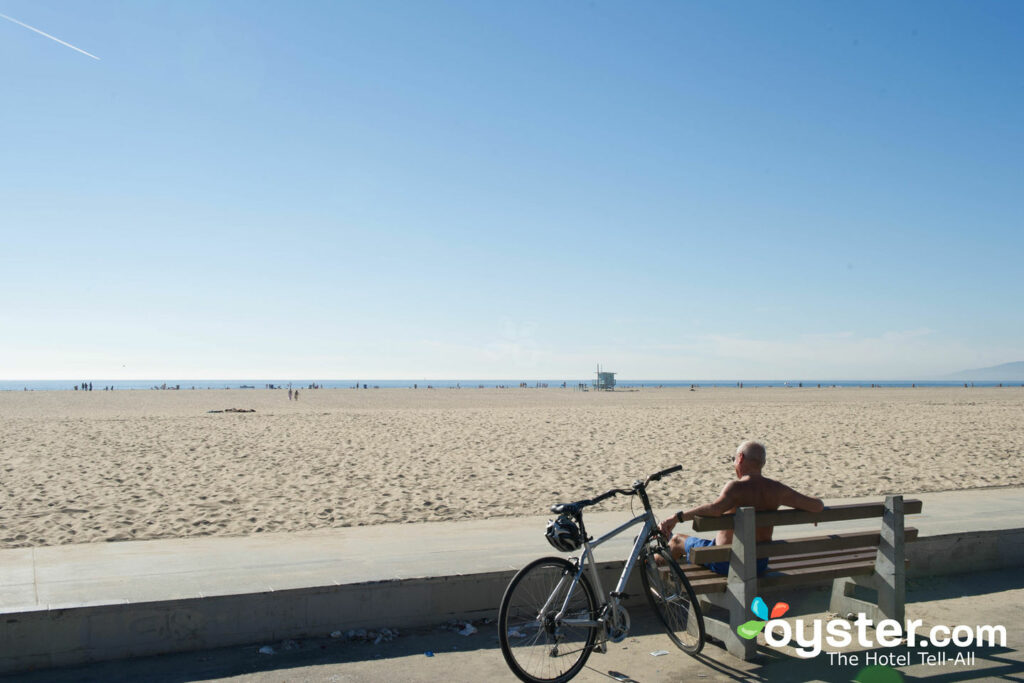 A destination's vibe plays a big part in your overall experience. Luckily, attitudes in both states are pretty laid back. The difference in overall atmosphere lies in the nitty-gritty world of red or blue.
California: According to the 2015 census, California tops the country for highest state population. As such, you can expect a wide variety of locals. While California is considered a blue state, there are still areas that aren't as liberal. Southern California is known for its easy-breezy approach to things, while NorCal locals tend to be labeled as more down-to-earth. Both spots are artistic and socially aware.
Florida: The vibe in Florida can be pretty hit or miss, but overall, you can count on most folks honoring the act of Southern hospitality and letting life blow in the breeze. Vacationers will also find a dominant flip-flop culture here. Two standout exceptions that supply their own independent vibes are the Florida Keys, where people have a healthy dose of Caribbean cool, and Miami, where things get a bit more metropolitan and snazzy. It's important to note that while there's a laid-back attitude here, there's also a much more conservative scent floating in the air in certain areas.
Food
One of the biggest differentiators between California and Florida is the food. California's health-conscious cuisine battles against the home-cooked comfort food on the menus in Florida. Both are delicious, so it's just a matter of personal taste.
California: Travelers can expect avocado in (or have the opportunity to add it to) nearly every dish. Vacationers can also rely on finding great Mexican food in SoCal, easily accessible options as well as fantastic worldwide cuisine, calorie counts on most menus, and an overall freshness in the food. Love sushi, Korean BBQ, Thai, or Vietnamese food? You're in luck because California is bursting at the seams with delicious, authentic Asian eats. Don't worry, you can still get your fast-food fix at all the staple spots, including the famous In-N-Out Burger, if the craving hits.
Florida: Expect plenty of fast food and national chains in Florida, no matter where you are. There are pockets of culinary invention, but on the whole, Florida mostly serves up menus full of burgers, fries, and Southern-style comfort foods. You're in the South, so expect your tea to come sweet, your biscuits with gravy, your breakfast served with grits, and fresh-squeezed citrus in your cocktails and desserts. If you're in Miami, Tampa Bay, or the Florida Keys, a plate of fresh fish, key lime pie, and Cuban sandwiches are a must.
Weather
Both of these beautiful states can be quick to claim lots of sunshine, but California offers more variety in terms of overall year-round weather. However, don't make the mistake of thinking that places like Los Angeles host perfect weather all day, every day or that you can wear a swimsuit year-round in Florida (though you can sometimes swim in the warm Gulf waters come February).
California: This state is famous for being a one-stop shop in terms of terrain and weather. California serves up hot summers, snowy winters, crisp autumn temperatures, and a light and breezy spring. While Northern California (Mount Shasta, Big Sur, and San Francisco) can have gray days and see more definitive seasons, Southern California (Los Angeles, San Diego) tends to stay pleasant in the 70s and 80s year-round as well as experience an almost-yearly heat wave in August and September and sometimes even a rainy period around January.
Florida: Florida's weather is much more straightforward, with hot and humid summers and cool temperatures in the winter. Though some spots in the north have seen snow flurries, it's not common. Otherwise, expect to increase your water intake and sunscreen budget in the warmer months, namely March through September, and to bring a light jacket or scarf for the Floridian winter temperatures, which can dip into the 40s. The wet and windy hurricane season lasts from June through November, impacting mostly the southern and central Gulf areas of the state.
Activities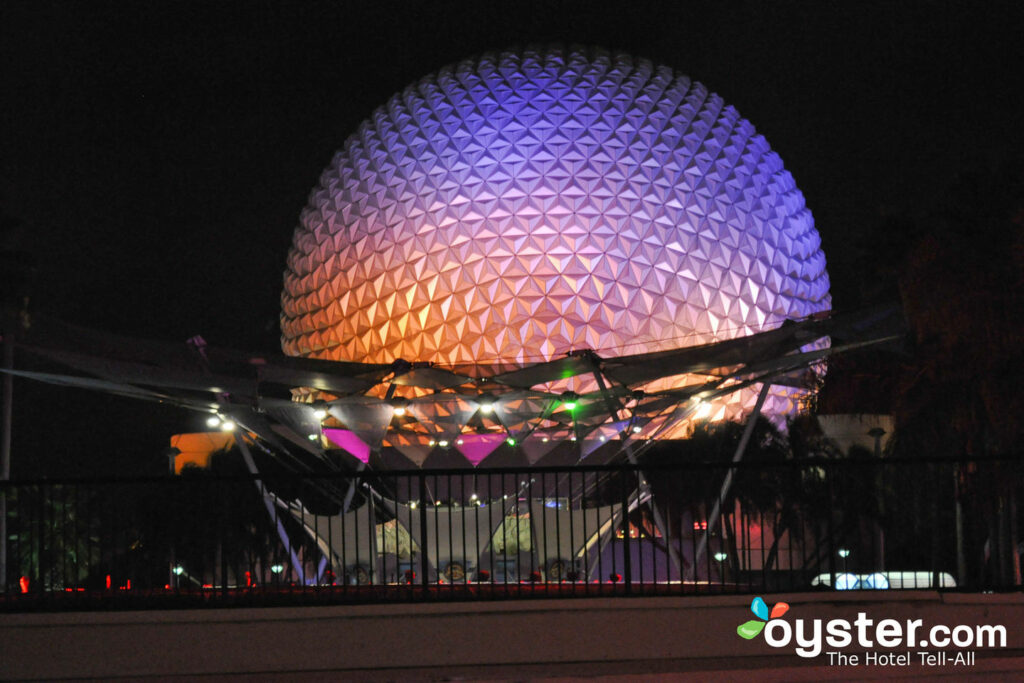 Whether you are traveling with friends, on a romantic getaway, or searching for a kid-friendly vacation, both California and Florida provide excellent options. Both states are packed with theme parks, outdoor adventures, romantic excursions, and their own breed of wildlife.
California: California is built for the active adventurer and is a favorite among outdoor enthusiasts. It's a state of seemingly limitless activities served up with a dose of fresh air. Visit America's tallest tree in the Redwood Forest; camp under the stars in Yosemite; go hiking, surfing, and rock climbing; or simply jump on a bike and ride along the Venice Beach boardwalk. Family-friendly activities include theme parks like Six Flags, Disneyland, Universal Studios, and Knott's Berry Farm; the San Diego Zoo; and the aquariums in Long Beach and Monterey Bay (among other things). For adult-only getaways, hit up wine country, Catalina Island, Big Sur, or wind up the Pacific Coast Highway on a coastal road trip. The state also offers great shopping, live entertainment, and excellent restaurants.
Florida: Home to Disney World as well as a plethora of other theme parks and kid-approved activities, Florida is a no-brainer when it comes to choosing a family-friendly destination. Not interested in theme parks? Head to Everglades National Park and enjoy alligator spotting, check out the underwater life at the Tampa Aquarium, tube down Ginnie Springs or Crystal River, or snorkel at the underwater park in Key Largo. Florida's Gulf-side beaches are also kid-friendly thanks to their warm and calm waters. In addition to swampy nature hikes, travelers can also enjoy plenty of water sports, including parasailing, jet skiing, and fishing, as Florida is mostly flat.
Where to Stay
California: Omni La Costa Resort and Spa
This 400-acre, 611-room megaresort near Legoland is packed with family features, including large rooms, six pools with waterslides, and an impressive kids club. The spa, golf courses, tennis courts, and on-site shopping help ensure adults have fun as well.
The luxurious Fontainebleau Miami Beach is the area's largest hotel, featuring 1,504 rooms and suites that come off comfortable and high-end without being over the top. Located on a northern stretch of Mid-Beach, the hotel offers a quieter atmosphere than the flashy, party-drenched shores of South Beach, although the on-site LIV nightclub is a Miami hotspot.
For every day use and to beat the hot sun on your next vacation, be sure to snag some Supergoop!
You'll Also Like:
All products are independently selected by our writers and editors. If you buy something through our links, Oyster may earn an affiliate commission.