The last thing you want to think about when you're planning a trip is all the ways it could go wrong. As we know too well, there are plenty of things that can go awry while on the road. Flights become delayed, hotels lose reservations, tours get canceled, and bad weather strikes. However, getting physically hurt or ill on a trip is one of the most disappointing -- and expensive. Being prepared with a first-aid kit can make or break the way you handle these accidents and illnesses. Whether you buy a kit, build your own, or do a combination of both, having some supplies on hand is the best way to tackle that blister after a long walk, a sprain, or even a touch of Montezuma's revenge.
An easy way to make sure you've got all the basics (and then some) is to buy a pre-built first-aid kit. They are great for solo travelers and already come tightly packed in a travel case that you can throw into your suitcase and forget until needed. However, if you prefer a more tailored kit, or have a large family, you can build your own set of supplies. Pre-packed travel kits come in all different sizes and include a wide variety of items. We like this smaller kit, which includes items that we might not necessarily have at home, like butterfly closures and gauze pads. Unlike other kits that are large and tough to tote around, this one is small enough to carry on hikes and other outings. It's a good base to get started, and you can add to it as needed.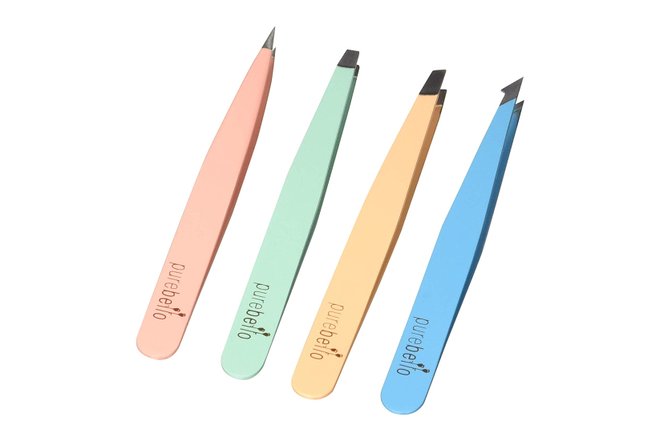 Tweezers aren't in all first-aid kits, so we've learned to pack them ourselves. Though it thankfully doesn't happen often, it can be frustrating to find a splinter in your foot and have no good way to get it out. Avoid having to throw on shoes over this tiny trauma and scour the stores (if there are even any around) by being prepared. If you already own tweezers, just be sure they are a solid pair with fine tips that can pinch out a splinter of glass (hello, wine lovers) or wood as well as they can clean up your brow.
Although you may never use adhesive bandages while on vacation, it's better to be safe than sorry. The standard size should do, but if you want to be extra-cautious, opt for those with a larger padded area, or buy a variety pack and toss in a couple of each. We recommend packing at least three to five bandages — just enough to get you covered up on the spot plus a few good changes until you can get home, to the doctor, or even to a store to buy more. Pro tip: Skip the cute novelty bandages unless they are from a trusted brand. We've found that these don't stick and work better as opaque tattoo strips than bandages.
Anti-bacterial cream is a godsend when it comes to scrapes and scratches, so it's a must-pack for trips. Even if you run out of bandages, you can smear on a protective coating of this goo and have some kind of barrier between your cut and the outside world. This also works well on burns. You're probably familiar with Neosporin, but for folks who are allergic to neomycin, Polysporin is a great alternative. Since these products (hopefully) aren't used often, be sure to keep an eye on the expiration date.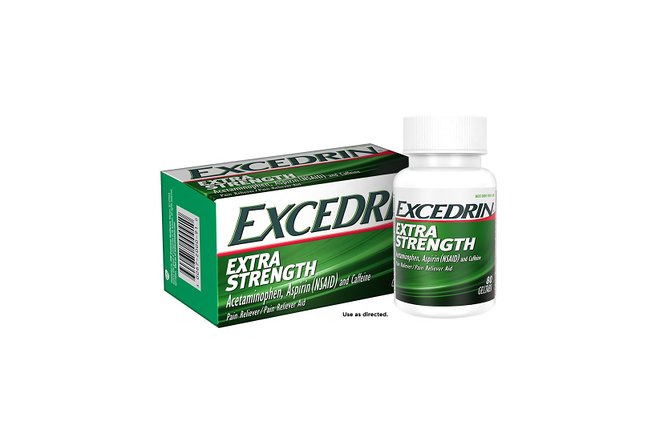 You never know when a headache is going to creep up on you or your travel companion. That's why we recommend carrying a dose or two of over-the-counter pain relievers. This is especially important if you or someone you are traveling has any intolerances or particular preferences for certain over-the-counter pain relievers. These drugs will often have different names in different countries and can be harder to identify. Some might even require a prescription in some destinations. Or, they might not be available at all, so if Excedrin is the only thing that works for your headaches, buy a small bottle and toss it in your bag. We like Alka-Seltzer antacid and pain tablets because they work triple duty as a pain reliever, anti-inflammatory, and antacid. Plus, they're stellar for hangovers, in case you overindulge on that wine tour.
6. Antibiotics
For this one, you'll have to chat with your doctor. Depending on where you're going, it can be beneficial to take your own general antibiotics. Over-the-counter loperamide, an anti-diarrheal, is easy enough to get your hands on, but getting a prescription for amoxicillin or another generic antibiotic can save you money on medicines abroad or even in another state. While you should never start a course of antibiotics without consulting a medical practitioner, it's good to have them ready so you don't have to jump through any hoops, empty your wallet, or search in vain while in another country.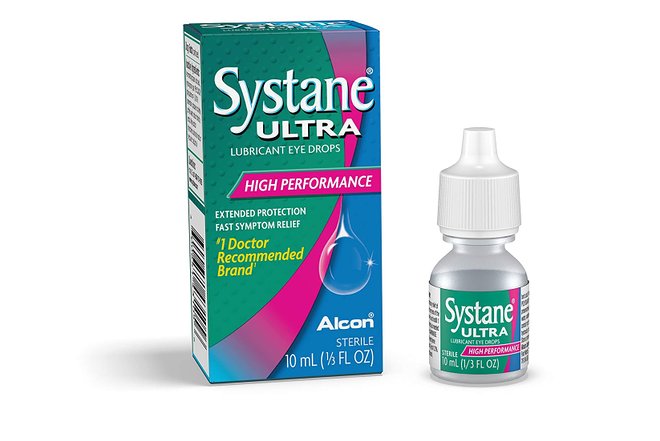 Eye drops are often overlooked as a first-aid item, but we've come to realize how vital they are while on the road. They are great for dropping into dry eyes after a long plane ride as well as alleviating dryness and redness from indoor heating on winter vacations. They even work in a pinch, helping to flush out eyes that accidentally get a little sunscreen in them. Try to find lubricating eye drops instead of an option that solely focuses on reducing redness.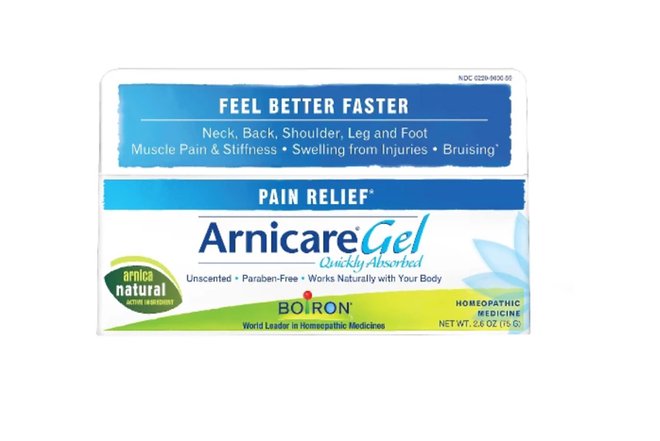 If you don't know about the power of arnica, it's time to get in on this must-have homeopathic ointment. Rub it on stiff muscles after a long flight or bus ride, bruises from falls, and sore muscles after hiking or being out and about all day. Arnica is a plant that has pain-relieving and bruise-reducing properties. Don't confuse this with anti-bacterial ointments as they are two separate things with different uses. And, unlike anti-bacterial ointments, you shouldn't apply arnica under a bandage.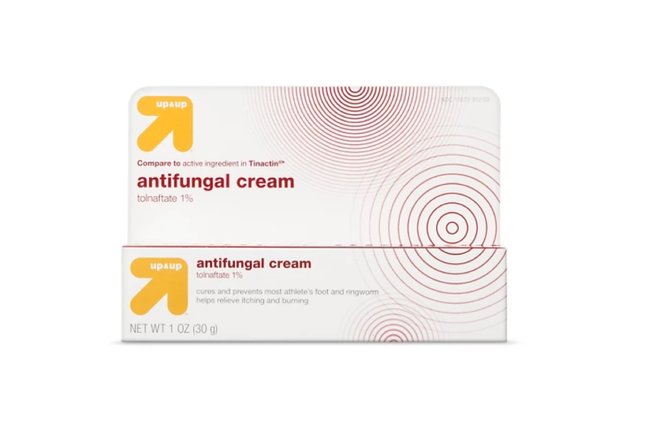 Another item worth carrying is antifungal cream. While it may sound gross, getting a fungal infection — be it athlete's foot or ringworm — is much worse. The main over-the-counter antifungal creams are tolnaftate and clotrimazole. These are both for external use only, and we prefer tolnaftate because it's a little less harsh (though it can take a little longer to run its full cycle).
You'd be surprised how often the thermometer gets left out of a travel first-aid kit. We've done it — and regretted it. While it's not a big deal if you are simply traveling to another state, it can come in handy when you don't feel well, but don't quite know if you should head to a clinic. The last thing you want to be doing when you're doubled-over from food poisoning or struck with flu-like symptoms is trudging around town looking for a thermometer. Depending on where you are, they can be hard to find and expensive.
Hand sanitizer works as a twofold product. It helps keep your hands germ-free, plus it can be used in an emergency situation as a wound cleaner. For a wound, we recommend using a non-scented, non-beaded version to reduce any possible extra irritants.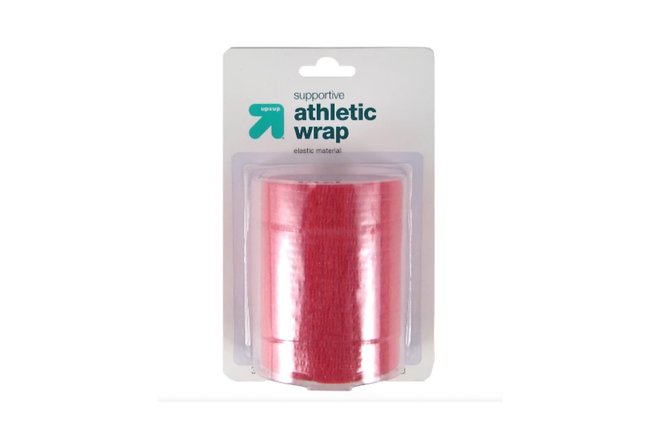 Never underestimate the value of athletic tape. It's not only helpful for sprained ankles or wrists, but it's also a great way to wrap larger scrapes and hold warm and cool bags in place over an injury. While athletic tape has become more popular than wrap bandages, they should only be applied by a professional as they support muscles and proper placement is imperative. Otherwise, they could do more harm than good.
This steroid cream is a solid addition to any first-aid travel kit, though it should be used conservatively. It can help stop itching and irritation from skin rashes, bug bites, exposure to poison ivy or poison oak, and other issues like psoriasis and eczema. Hydrocortisone should only be applied externally.
You'll Also Like:
Oyster.com is a participant in the Amazon Services LLC Associates Program, an affiliate advertising program designed to provide a means for sites to earn advertising fees by advertising and linking to Amazon.com. Oyster also participates in the SkimLinks and SkimWords affiliate programs.
All products are independently selected by our writers and editors. If you buy something through our links, Oyster may earn an affiliate commission.