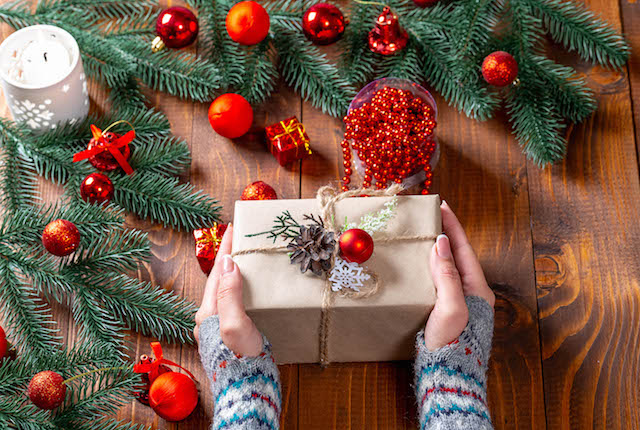 Looking to get a gift for the woman in your life who loves travel as much as she loves you? Check out our curated holiday shopping suggestions. We've got everything from cozy and stylish clothes to a waterproof e-reader to retro-inspired wireless headphones -- plus a few surprises she'll love on the road all year round. Trust us, she's going to want everything on this list. Oh, and if you're shopping for a guy who loves to travel, see our holiday gift guide for men.
Prices are subject to change.
Marshall Major II Wireless Headphones do what few wireless headphones have done before: look cool. Plus, they deliver excellent sound quality, have Bluetooth capability, and phone functionality. Never rely on janky airline headphones again.
Comrad's compression socks are a must-have for long-haul flights. They feature a tight knit that provides a comfortable amount of support for everyday wear and travel use. Silver-infused fabric wicks away sweat, minimizes odor, and kills bacteria. Plus, the pink stripes are a cute look in the TSA security line.
Hand sanitizer is essential for keeping clean while on the road, but so many options smell terrible and feel sticky. Enter: Aesop's Resurrection Rinse-Free Hand Wash. This stuff smells fresh, moisturizes hands, and kills germs. And at 1.7 ounces, it's the perfect size for a carry-on bag and a holiday stocking.
The Leather Zip Pouch at Everlane has so many travel uses, plus it fits easily into a larger tote bag or purse. Use it to store passports and travel documents, makeup and grooming supplies, or an e-reader. It's also elegant enough to fill with essentials and take to dinner. We like it in red for the holidays, but it comes in five other colors.
Calling all wellness enthusiasts: The Wellness ViA Water Bottle is made from premium, high-quality glass with an interchangeable gempod base filled with rose quartz, clear quartz, and amethyst. The gems supercharge water and supposedly make it the same level as pure spring water.
The Kindle Paperwhite is the latest and greatest e-reader on the market. It's lightweight, waterproof (hello, reading on a floatie in the pool), and has a whopping eight gigabytes of storage. Plus, it's light enough to hold with one hand.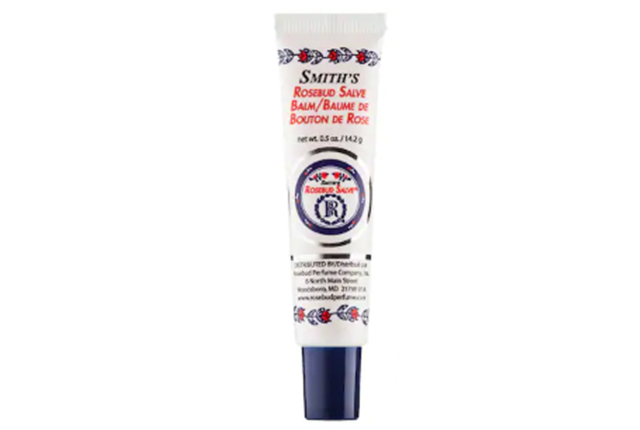 Rosebud Salve is a multipurpose beauty essential that does quadruple duty: It soothes dry lips, moisturizes cuticles, tames ashy elbows and knees, and can be used to smooth brows and add a hint of shine to eyelids. The slight rose scent is pleasantly addicting. It's a must-have for any carry-on bag.
If you've always put sleep masks in the "frivolous" category, it's time to reconsider. The Slipsilk Sleep Mask is made of pure silk and is both lightweight and durable. The comfortable mask does an excellent job of keeping out light without feeling tight — and the slip of the fabric means no embarrassing face creases. Give the gift of decent sleep on a flight.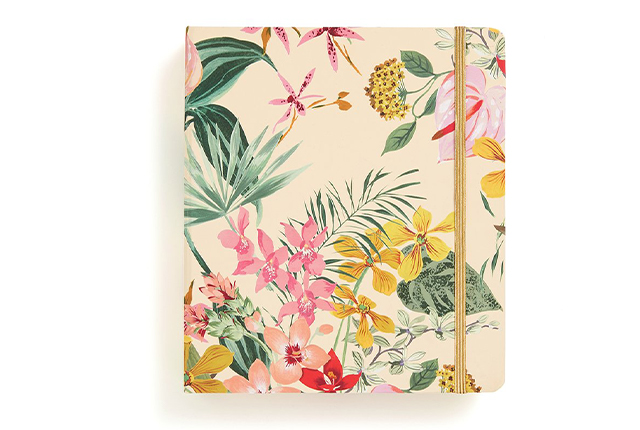 For the organized traveler in your life, ban.do makes a fun and useful travel planner. It has enough space for three years worth of information, and includes a map page, cute travel stickers, postcards, a language converter, and, of course, a place to jot down daily plans.
The Erica Twist Cowl Neck Pullover is the perfect top layer for a flight. The cowl neck keeps air-conditioning blasts off the neck, while the lightweight cotton-blend jersey fabric feels comfy and can easily be layered over a long-sleeved tee. And who doesn't love a kangaroo pocket? It's available in four soft colors.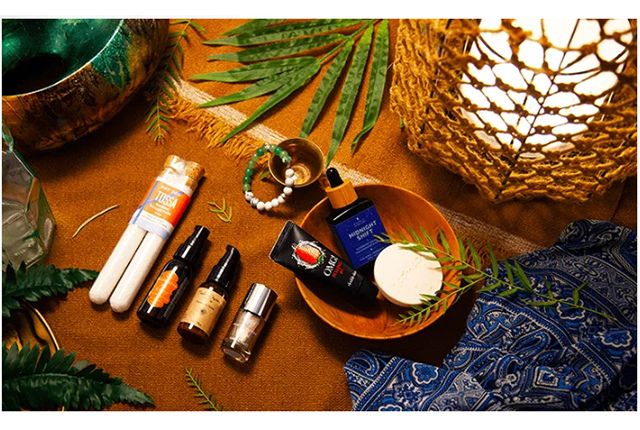 Give the gift of a beach vacation delivered to her door four times a year. The Wanderlust subscription box is loaded with items inspired by sunny and glamorous beach destinations around the world. Past boxes have featured goodies from and for Phuket, Tulum, and Casablanca. Expect a high quality mix of jewelry, skincare supplies, makeup, and a major dose of wanderlust.
You'll Also Like:
Oyster.com is a participant in the Amazon Services LLC Associates Program, an affiliate advertising program designed to provide a means for sites to earn advertising fees by advertising and linking to Amazon.com. Oyster also participates in the SkimLinks and SkimWords affiliate programs.