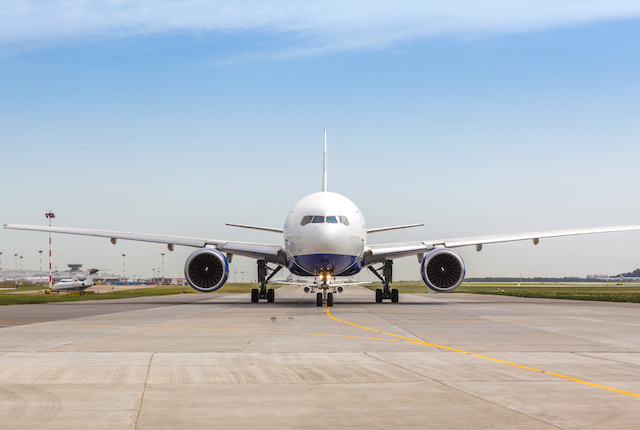 Hurricane season, which runs from June through November in the Atlantic, has arrived. Among the storms brewing, Hurricane Florence, which is expected to barrel through the southeastern United States by Friday morning, has been high on everyone's radar. The Category 4 storm with 130 mph winds could bring up to 30 inches of rain and "catastrophic damage," CNN reports. More than one million people have already been asked to evacuate the region, and Virginia, North Carolina, and South Carolina have declared states of emergency. Read on to see how airlines, cruise lines, and hotels are responding.
Cruises
In preparation of the storm, several cruise ships have been forced to reroute or even postpone their sailing. Carnival Pride, for example, has swapped its Bermuda trip with a Bahamas and Caribbean itinerary, stopping in Grand Turk, Freeport, and Half Moon Cay instead. Head to our sister site, Cruise Critic, for a full list of impacted cruises.
Airlines
Airlines are responding similarly, giving passengers the opportunity to rebook their flights at no additional cost.
Delta: Customers scheduled to travel before September 17 to, from, or through various airports in South Carolina, North Carolina, Virginia, and Georgia can rebook their trip for free by September 21. If the rescheduled travel occurs after that date, the change fee will be waived, but a difference in fare may apply.
JetBlue: JetBlue is waiving fees for passengers traveling through September 17 to and from several cities, including Charleston, Charlotte, Richmond, Savannah, and Raleigh. All trips must be rebooked by September 21.
Southwest Airlines: Those traveling to, from, or through Baltimore, Charleston, Charlotte, Greenville, Norfolk, Raleigh, Richmond, and D.C. before September 17 can rebook their flight within 14 days of their original departure date at no additional charge.
United Airlines: United Airlines is waiving fees for flights scheduled through September 16 to and from 16 airports, including Richmond, Savannah, and Charleston. To avoid any extra cost, the new departure date must fall before September 20.
Alaska Airlines: If you are slated to travel to or from Charlotte or Raleigh before September 16, Alaska Airlines is giving you the chance to rebook your flight with no change fee. However, you must reschedule your new departure on or before October 1. Alternatively, you can cancel the trip entirely and receive a refund.
Frontier Airlines: Frontier Airlines is waiving change fees for flights scheduled before September 16, as long as the new departure date falls on or before October 1. This policy includes airports in Charleston, Charlotte, Greenville, Myrtle Beach, Norfolk, Raleigh, and Savannah. Customers whose flights were canceled are entitled to a full refund.
Spirit Airlines: Spirit is offering a free flight adjustment for passengers with a flight booked before September 16, to or from airports in Asheville, Greensboro, Myrtle Beach, and Richmond. Passengers can change their travel dates through September 26 at no additional cost, though any flights booked after that date may include a fare difference.
Allegiant Air: Allegiant is allowing passengers traveling through September 16 to and from multiple airports (Asheville, Greensboro, Myrtle Beach, Richmond, and more) to reschedule their flight without incurring a change fee. The booking must be changed within 14 days.
Hotels
Hotels located in and around the path of the hurricane, including several Marriott properties, are also waiving cancellation fees. Plus, InterContinental hotels throughout the area will not only drop cancellation fees, but also allow pets free of charge in Georgia, South Carolina, North Carolina, Virginia, Delaware, Maryland, Florida, and Washington, D.C., USA Today reports. Be sure to call your hotel directly to confirm.
You'll Also Like:
All products are independently selected by our writers and editors. If you buy something through our links, Oyster may earn an affiliate commission.