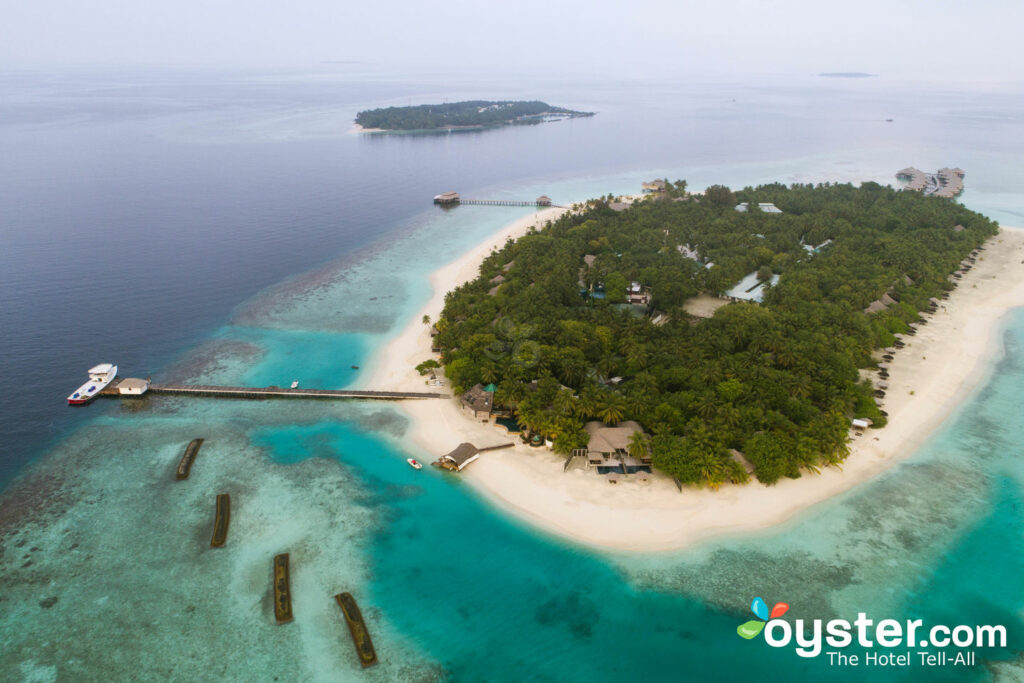 The Maldives is not a cheap destination. For starters, getting there from the U.S. can cost you over $2,500 round-trip in high season. You'll also have to factor in the price of transportation from Male International Airport to the island where your hotel is located, which can often be just as much as flying halfway across the world. Plus, rates at those dreamy resorts with overwater bungalows, soft sands, and turquoise waters can be jaw-dropping. It's easy to shell out nearly $5,000 before you've even added food, activities, and alcohol to the mix. But fear not, as it is possible to lower that cost. Even if you're not on a strict budget, these tips will help you avoid overspending in a destination that can be as costly as it is beautiful.
Stay in Hulhumale or Hulhule.
Swapping out your stay on a resort island for a hotel on either Hulhumale or Hulhule Island can save you big bucks. We're talking thousands. In fact, just getting to the island can cost almost as much (or sometimes more) than your flight to Male International Airport. Not only will you find cheaper room rates at hotels within driving distance of the airport, but you'll also nix the need for the extra seaplane flight or speedboat ride that's required to reach the resort islands. You'll still have access to the beach, tours, and activities, though the experience is less desert-island and more local. Tip: Grabbing a day pass at a nearby resort is a good way to squeeze in that postcard experience without stressing your wallet with a full-time stay.
Go during the off-season.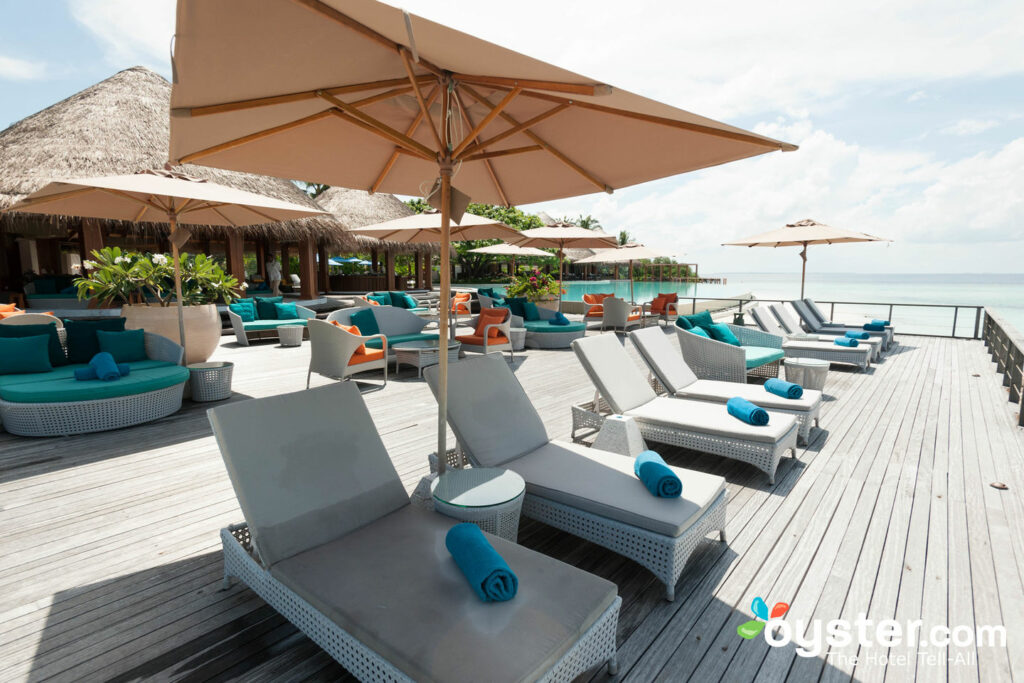 Visiting popular destinations in the off-season to save some cash isn't a big secret, but we find it's a hack that's often overlooked when planning trips to once-in-a-lifetime spots like the Maldives. High season across the archipelago usually runs from December to April, and resort rates peak in December and January when many tourists are escaping their winter or taking advantage of holiday time off work. You can save up to 80 percent just by going against the flow, particularly in the hotter months of July and August. Flights can also be dramatically cheaper during the off-season when it's possible to find round-trip tickets for less than $700.
Do your homework when it comes to resorts.
Not all resorts here are created equal. Just like any other destination, the Maldives has gorgeous luxury resorts as well as mid-range properties that could use a revamp. It doesn't seem worth it to spend all the money to get there, only to be disappointed with your hotel once you arrive. That said, by doing your homework, you can understand what's included in the rate and what's extra, as well as discover the overall condition of the property. This way, you can make a better-informed decision on whether or not it's worth the extra $50 a night to have access to free snorkeling or tours, free breakfast or all-inclusive meals, or a nicer room.
Go all-inclusive.
This tip has a few exceptions, depending on the property, but we think if you're going to go, go all in. Since resort islands typically only have one resort per island, that property is likely going to be your go-to source for everything. You'll want to eat three meals a day, do some activities, and maybe have a few drinks on the beach. These extras can add up quickly, so you can really get a lot of mileage out of your money when you go all-inclusive. There are several resorts that have all meals, drinks, and even some pretty cool activities, like snorkeling, boat tours, or events, that are included in the room rate. If you're lucky, they might even include that expensive seaplane flight. Check out our full list of the best all-inclusives in the Maldives.
Skip the overwater bungalow.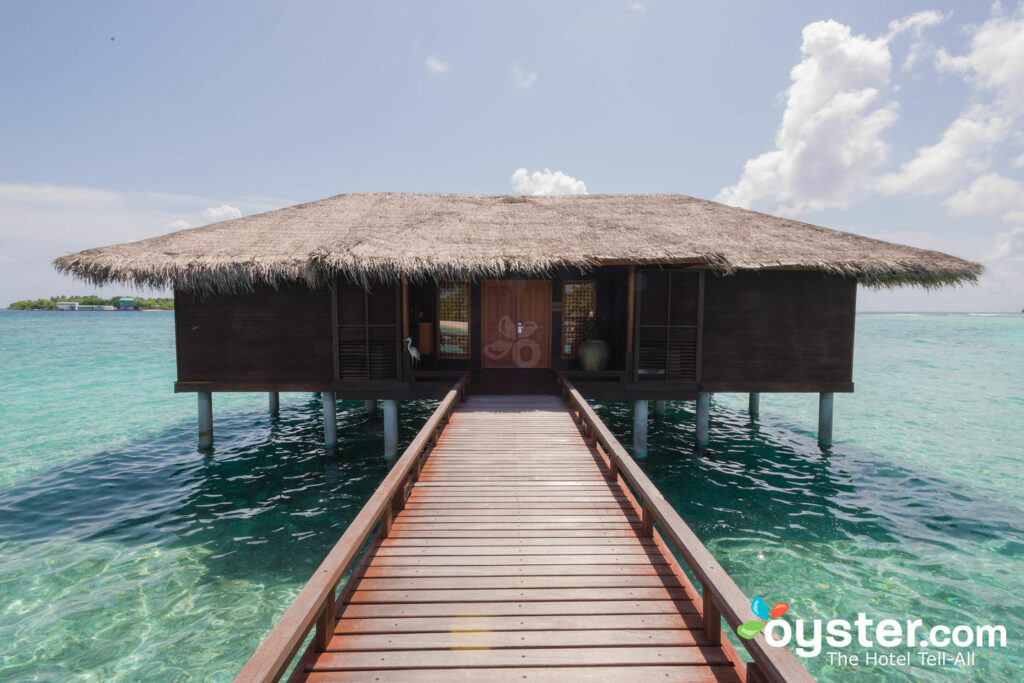 Overwater bungalows are often one of the most expensive room types in the Maldives. These thatch-roofed accommodations are iconic, and an extremely popular pick at most hotels. However, if you're looking to save money, we recommend skipping it. You're in the Maldives, so the beachfront rooms also have spectacular views and come with a lower price tag. If an overwater bungalow is a must-have for your trip, consider booking just one night and staying in the regular part of the hotel the rest of the time.
You'll Also Like:
All products are independently selected by our writers and editors. If you buy something through our links, Oyster may earn an affiliate commission.