A sunny, 60-degree day sounds perfect -- that is, unless you're in Antarctica in middle of March. Earlier this month, the World Meteorological Organization confirmed that the continent set a new record high temperature (63.5 degrees Fahrenheit) in March 2015. This news comes after a recent University of Delaware study concluded that Adelie penguins in Antarctica are in danger due to climate change. Unfortunately, Antarctica isn't the only place that's being threatened by rising temps. Gorgeous islands, national parks, and glaciers around the world are also on the chopping block. So, after our initial panic of "The Day After Tomorrow" plot playing out finally subsided, we took the time to compile a list of stunning glaciers that are rapidly receding. We recommend prioritizing these spots and visiting while you have the chance.
Franz Josef Glacier, New Zealand
Located on the West Coast of New Zealand's South Island, this seven-and-a-half-mile glacier has been a victim to rising temperatures over the years. In fact, it has melted so much that a helicopter ride past the unstable ice is now required for those who wish to walk upon it. If you want to maximize your glacier gazing, we recommend bumping this attraction to the top of your bucket list, as some scientists have estimated the glacier will lose approximately 38 percent of its mass by 2100. Treat yourself to a post-hike soak at the Glacier Hot Pools — your muscles will appreciate the gesture.
Vatnajokull, Iceland
https://www.instagram.com/p/BSOx1PEBC9Q
You may have caught a glimpse of the Vatnajokull (or Vatna Glacier) in the James Bond flick "A View to Kill" and "Game of Thrones," but nothing compares to seeing this frozen behemoth in the flesh. Occupying a large chunk of the national park that goes by the same name, Vatnajokull stands more than 6,500 feet high and blankets about eight percent of the country. It's the largest glacier in Iceland, and even more impressive, one of the largest in all of Europe. That may not be the case for long, though — rising temps and reduced snowfall mean this glacier is receding — and fast (it's estimated to melt at a rate of one meter per year). Guided tours, including family-friendly treks and intense half-day excursions, are available, so don't wait.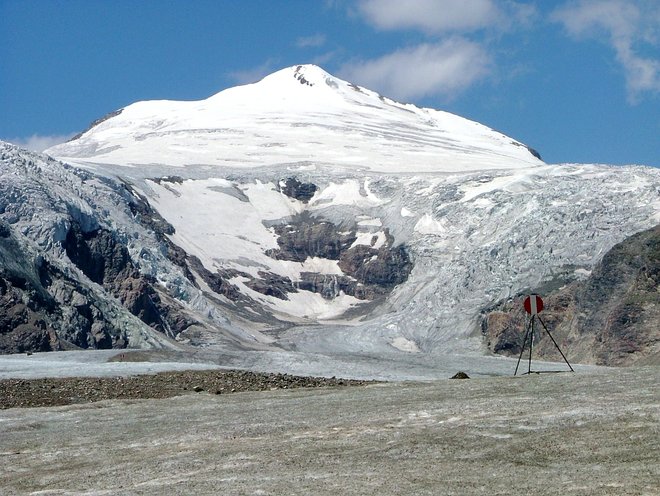 Pasterze Glacier, which sits at the foot of the Austria's highest mountain, might be the longest in Austria (and the Eastern Alps), but don't let its title present false hope. A popular stop on the tourist circuit, the glacier is still rapidly retracting at 33 feet every year. Geologists have even warned that the icy beauty will be no more by 2050, The Local reports. While you can, hop on the funicular, which will bring you to a sobering trail that features markers of how much the glacier has retreated over the years.
Part of the Rocky Mountains Columbia Icefield, Athabasca Glacier has lost more than half its volume in the past 125 years, and even worse, continues to shrink at a rate of about 16 feet per year. If that's not enough to alarm you, this should do it: in recent years, ill-equipped tourists have fallen into crevasses and died. All that being said, it's still well worth the trip — experience it during a guided walk or on a snow coach tour.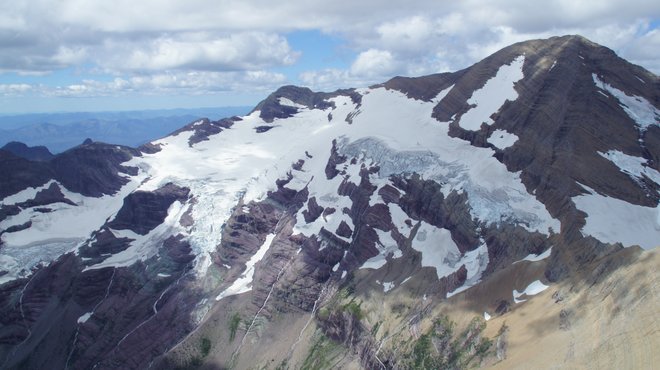 In the mid-1800s, Montana's Glacier National Park was home to 150 active glaciers. Today, that number has dwindled down to 25. Visitors can come face-to-face with one of the remaining glaciers by car, foot, boat, or horseback, but time's running out. As the temps continue to rise over the years, scientists predict that all the park's glaciers will be gone by 2030. For example, Sperry Glacier, which was once one of the largest glaciers in park, has already withdrawn by approximately 75 percent since the mid-19th century.
Furtwangler Glacier, Tanzania
https://www.instagram.com/p/BNpCsouBEjX
The glaciers here have been icing the summit of Mount Kilimanjaro for nearly 12,000 years, but that could be a distant memory by 2020 if current conditions continue. Furtwangler Glacier, a now-small trace of the large ice cap that crowned Kilimanjaro, has drastically decreased over the past century (82 percent of the ice vanished between 1912 and 2000). In other words, if you wait too long, you may only be able to experience the glacier in history books.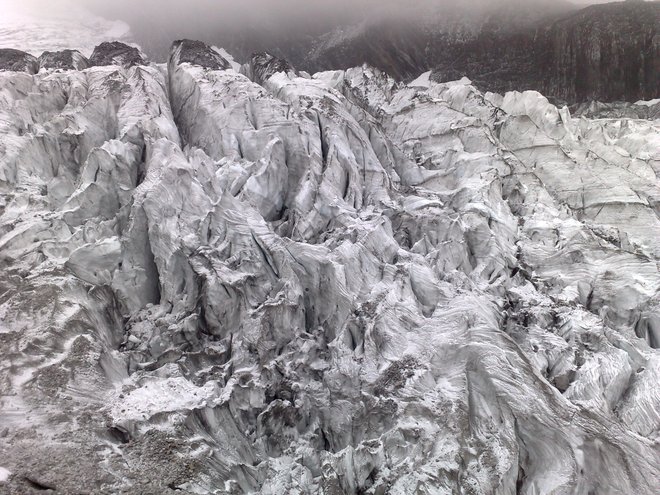 Rising above the city of Liljiang, Jade Dragon Snow Mountain (or Yulong) is capped with a stunning glacier that might (literally) leave you breathless. With an elevation of 12,000 feet, many visitors bring canisters of oxygen to avoid altitude sickness. Sadly, the ice is melting at an alarming rate — the tongue has receded by 800 feet in the past 20 years, and experts believe it will disappear in another five decades. And there's concern beyond losing a beautiful view. Not only is it a major source of water for the region, but an increase in melting could cause flooding.
Upsala Glacier, Argentina
Accessible by boat, the Upsala Glacier in Argentina's Los Glaciares National Park is a must-see for a couple of reasons: 1) Surrounded by Lago Argentino, the scenery here is quite breathtaking — not to mention, the crystalline glacier itself is a sight to behold. 2) It's retreating due to climate change. As icebergs continue to crash into the water, the time to witness this glacier in all its imposing glory is running out.
After reading through this list, you deserve a piece of good news. Perito Moreno, a gorgeous glacier located in Los Glaciares National Park about 48 miles from El Calafate, is unlike any others, as it's one of the few glaciers that is actually growing. Travelers can book a mini trek, which includes a short, hour-and-a-half walk on the ice, or opt for a more strenuous five-and-a-half-hour "big ice" hike on the glacier. No matter which you choose, however, you'll cap off the experience with a glass of whiskey on your journey back.
You'll Also Like:
All products are independently selected by our writers and editors. If you buy something through our links, Oyster may earn an affiliate commission.