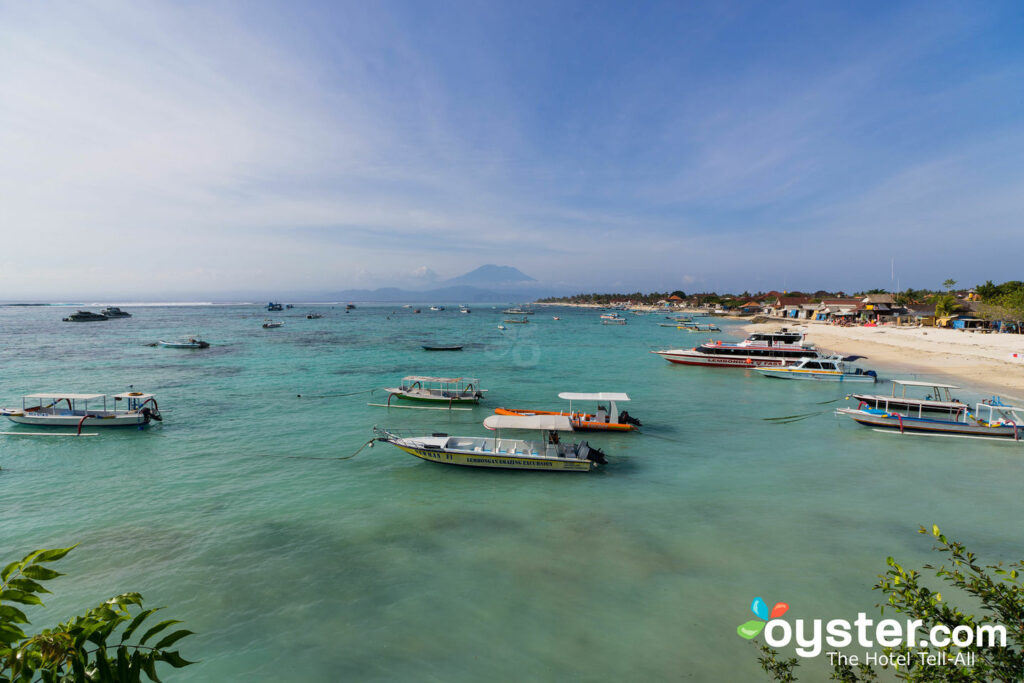 Indonesia has been plagued by earthquakes and tsunamis over the last couple of years, with the latest tsunami striking the islands of Java and Sumatra on December 22, 2018. Additionally, occasional terrorist attacks have occurred throughout the country. So what does this mean for Bali, the spiritual, lush, and party-friendly destination that's been at the top of many bucket lists recently?
First things first, the U.S. Department of State currently has a "Level 2: Exercise Increased Caution" travel advisory for Indonesia -- the same level given to countries such as Italy, Mexico, and Germany. However, this is largely for political unrest on the islands of Papua and Sulawesi, which are northeast of Bali. Unfortunately, Bali has been subject to terrorist attacks, with the most recent being the 2002 bombings that were the country's deadliest. The attacks were carried out by violent Islamist extremists in the popular tourist areas of Kuta and Denpasar, resulting in 202 deaths, 88 of which were Australians. Meanwhile, Indonesia's latest attack took place in the large city of Surabaya on the eastern side of Java in May 2018.
The seemingly more pressing danger is caused by volcanic and fault line activity that results in natural disasters. In fact, Indonesia sits on the Ring of Fire, an area where the majority of the world's earthquakes occur. Indonesia's Meteorology, Climatology, and Geophysical Agency believes underwater landslides from the Anak Krakatau volcano is what likely led to the December 2018 tsunami that struck towns along the Sunda Strait, causing over 400 deaths. In 2018 alone, several earthquakes were felt in Lombok, an island to the east of Bali with a population of three million. In September, an earthquake and following tsunami hit Sulawesi, leading to at least 2,256 deaths.
While tremors and aftershocks have been felt in Bali, earthquakes on that island are less common. The last earthquake in Bali took place in 2004, resulting in one death. Before that, one occurred in 1979 and led to 27 fatalities. In 2017 and 2018, however, eastern Bali's Mount Agung erupted several times, spewing smoke and ash that necessitated thousands of people to be evacuated and surrounding airports to be temporarily closed. MAGMA Indonesia posts frequent updates on volcanic activity.
All of this is to say there's no way to predict earthquakes, and tsunamis can only be projected after an earthquake. So the safety from earthquakes and natural disasters is no different now than from 10 years ago.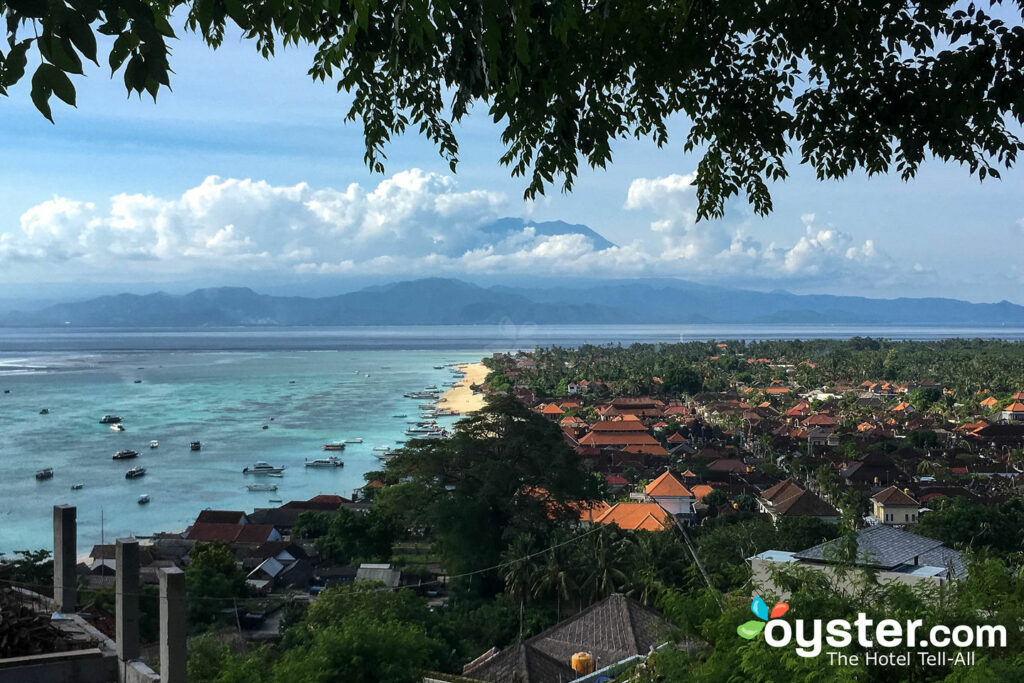 On the plus side, several precautions can be taken when traveling to Bali and Indonesia in general. The U.K.'s Foreign and Commonwealth Office advises against traveling within four kilometers (4.5 miles) of the Mount Agung crater in east Bali, and within seven kilometers (4.4 miles) of the Mount Sinabung crater in North Sumatra. Read up on what to do when an earthquake strikes, check for Twitter updates from Indonesia's weather service, and heed all tsunami warnings (sirens are supposed to go off) and escape routes.
In terms of terror-related and crime threats, take the same safety measures you would in any foreign destination: Avoid desolate areas, buy alcohol from reputable vendors and watch your drink at all times, keep valuables on or close to your body, and stick to ATMs within hotels if possible. It's also worth noting that possession of illegal drugs is a major offense in Indonesia, and past foreigners have been jailed and executed for drugs.
In general, though, Bali is safe in terms of crime, receiving a number 55 spot on the Global Peace Index's ranking of safest countries for 2018. In comparison, the United States was placed at 121 and the United Kingdom came in at 57.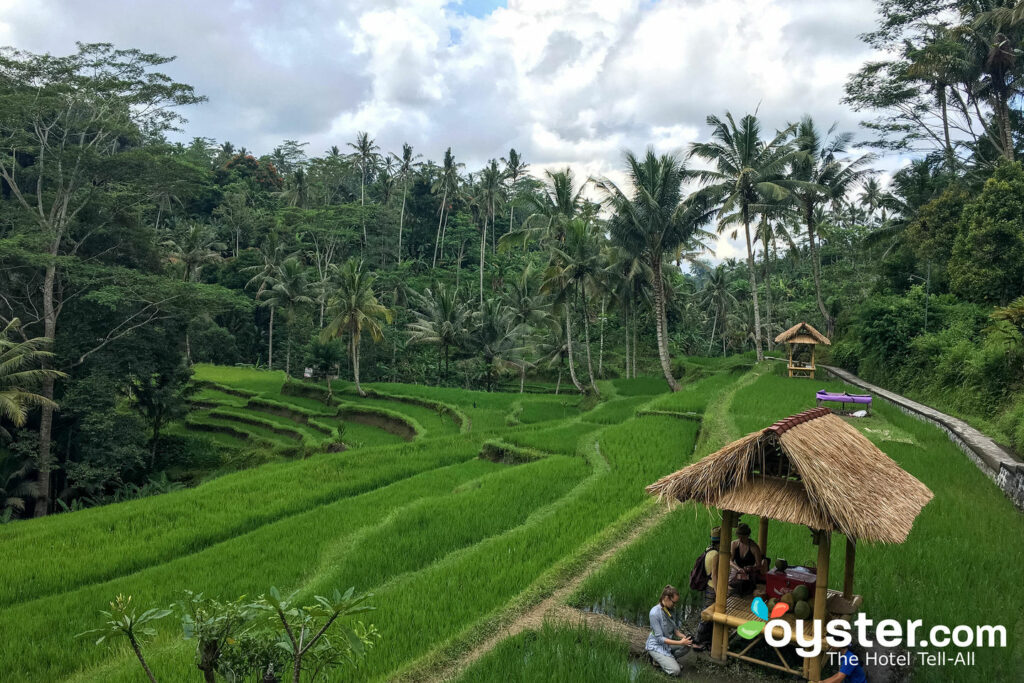 While we can't say whether an earthquake or tsunami will strike Bali on your trip, it appears that the tropical paradise is no less safe than it was five, 10, and 20 years ago. So if you're still dreaming of exploring rice terraces, ornate temples, and stunning beaches, we suggest booking that flight pronto.
You'll Also Like:
All products are independently selected by our writers and editors. If you buy something through our links, Oyster may earn an affiliate commission.