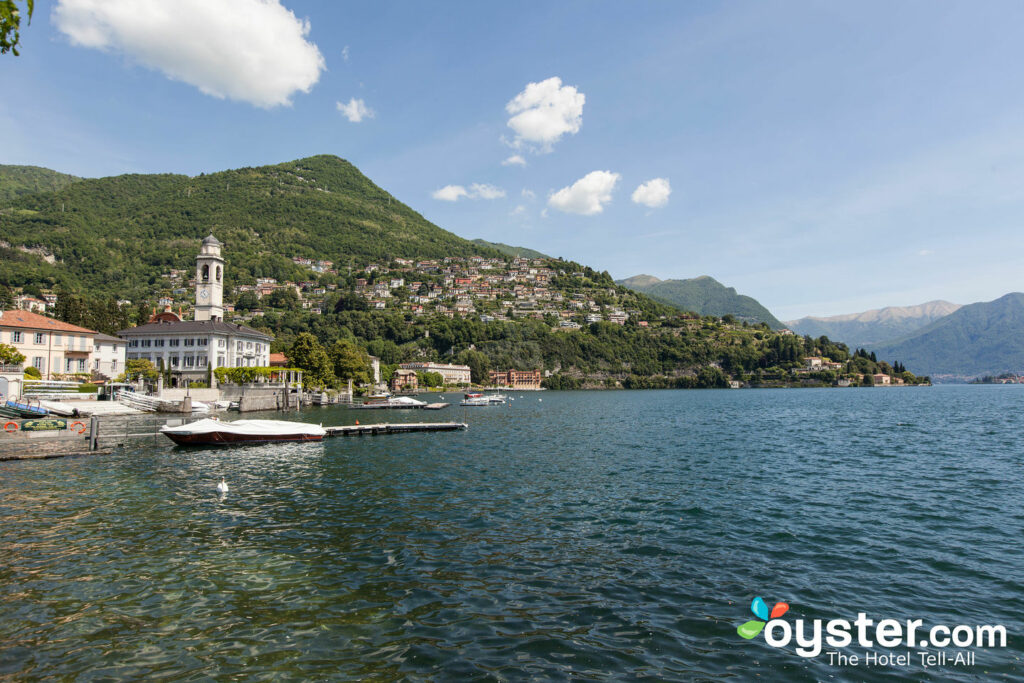 Serene water against a mountainous backdrop lure travelers from within and outside Italy to Lake Garda. The largest Italian lake, Lake Garda offers a range of touristy and under-the-radar towns, magnificent ruins and medieval structures, and delectable Mediterranean cuisine that's best washed down with regional wine. It's hard to be disappointed with any destination set along this lake, but we've picked our favorite places to stay based on convenience and scenery.
Sirmione occupies a peninsula in the middle of southern Lake Garda, and is known for its thermal water with allegedly healing properties. The town of under 8,000 people offers more than just a waterfront setting and thermal baths, though. Top sights include Grottoes of Catullu, which are ruins of a Roman villa next to an archaeological museum, the striking 13th-century Scaliger Castle, and the Chiesa di San Pietro in Mavino, a church that dates back to 765 AD and has 11th-century frescoes. Several Italian eateries and gelaterias line the historic center, and Jamaica Beach is a public spot at the tip of the peninsula.
An Upscale Hotel Pick:
At the opposite (northern) end of Lake Garda and at the southern edge of the Italian Alpa sits Riva Del Garda. Vistas are magnificent in all directions, making this one of the more popular resort towns. One of the best places to take in views of the mountains, lake, and red-roofed buildings is at the top of The Bastion tower, as well as along the Old Ponale Road Path. Other historic and cultural attractions fill the town, but one of its bigger draws is the strong winds that allow for excellent windsurfing. Don't skip a visit to Sabbioni Beach, though prepare to share the space with other travelers, waddling ducks, and swans.
A Family-Friendly Hotel Pick:
Until 1932 when a road was built, the charming town of Limone Sul Garda was only reachable by boat or via the mountains at its back. This is the northernmost area where lemons are grown, and the city's La Limonaia del Castel is a hilltop museum that tells of the town's agricultural history and has pretty terraced gardens lined with citrus trees. A historic church, eateries serving seafood and pasta, and a pebbly beach add to the appeal, but summers here see hordes of tourists.
A Value Hotel Pick:
Situated along Lake Garda's eastern coast, Bardolino's economy is primarily based on tourism and wine production. The Zeni Winery and Wine Museum and Villa Calicantus are popular places to taste the region's wine, while the Museo dell'Olio d'Oliva presents a detailed look at olive oil production and does tastings. Lakeside paths are scenic and the Lido Mirabello Beach (not really a beach) offers a grassy spot to lay in the sun. Most of the restaurants are pricey fine-dining Italian and Mediterranean options, but fortunately, most hotels include tasty breakfasts.
A Luxury Hotel Pick:
A 45-minute drive north of Bardolino, Malcesine is a city packed with red-roofed buildings around the waterfront, medieval Scaliger Castle. The town is well-outfitted for tourists, with numerous shops, bars, and eateries dotting the narrow streets. Many travelers also visit beautiful area churches and the Palazzo dei Capitani di Malcesine, built between the 13th and 14th centuries and offering views of the water. Water activities are abundant here, but drinking wine at a lake-view cafe is a pleasant enough way to spend the day here.
A Boutique Hotel Pick:
You'll Also Like:
All products are independently selected by our writers and editors. If you buy something through our links, Oyster may earn an affiliate commission.