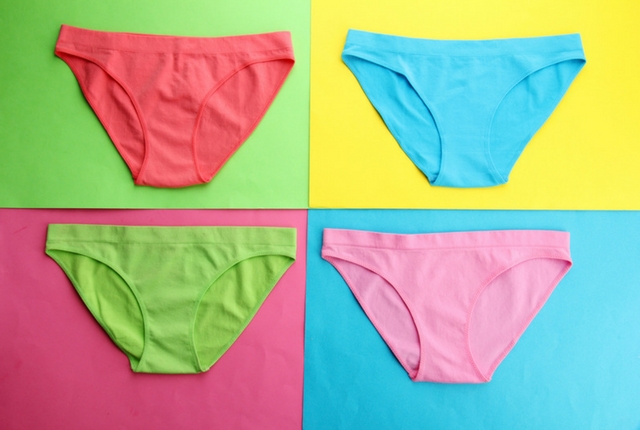 Allow me to describe the holy grail of underwear: comfy, soft, dry, clean, snug, invisible under clothes, and never rides up. It's not an impossible list, so why do so many underpants fail at their job? They creep up uncomfortably, look lumpy under clothes, or become a swamp when the temperature hits anything above 70. And while these shortcomings can make you grumpy on an average day, they'll make you downright miserable when traveling. Just try to last through a walking tour of a city, a day-long hike, or an eight-hour flight while constantly wriggling around to adjust your under things. Not to worry. We here at Oyster have your back(side). So before you give up on underwear all together, consider this list. These six dependable underpants deserve a spot on your packing list, right next to those perfect walking shoes.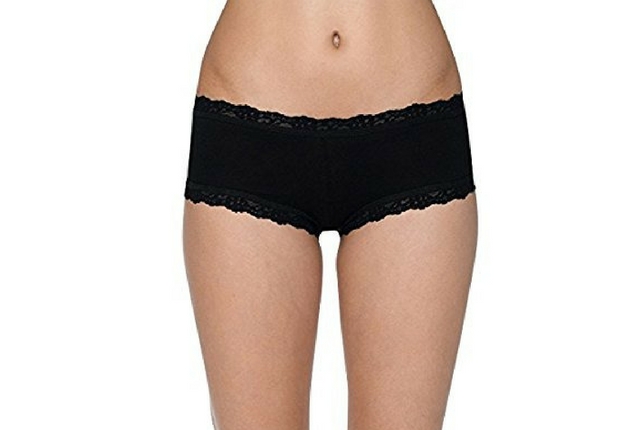 Hanky Panky's boyshorts may look like the type of frilly thing that's more pretty than practical. But these underpants are more of a taskmaster than their lace lets on. Their low-on-the-hips cut means they never inch up, and their edges keep flat, looking invisible under clothing. Plus their organic cotton base is totally breathable for those summer city tours when you're baking on the sidewalk.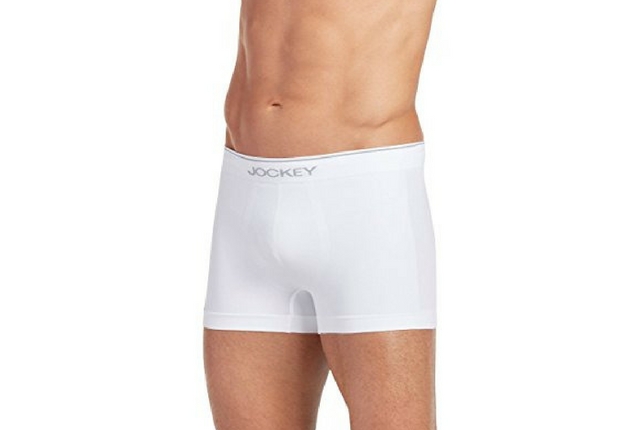 If you're covering lots of ground, seam-free is the way to be, and these boxer briefs by Jockey get the job done. They're snug enough to the body that they won't add extra bulk under jeans, but loose enough that they're not smooshing their contents. They're also a solid option for hitting the hotel gym, as indicated by Men's Health, who gave them a seal of approval.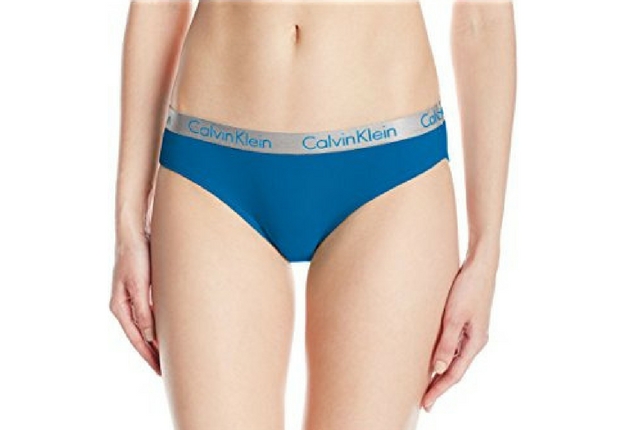 These Calvin Klein bikinis are the little underpants that could. They hug the booty without shifting and have just a touch of Elastine to give their cotton a bit of bounce. Apparently 505 Amazon users agree, giving them an average rating of 4.6 out of five. Toss a three-pack into your suitcase and you'll be set for your next weekend getaway.
GQ called 2(X)ist "one of the best briefs in the game," and it's easy to see why. These "no show" briefs live up to their name, giving a smooth look (read: no bunching). A hint of spandex keeps the cotton fabric hugging while avoiding a death-grip. Or as one five-star Amazon review raves, these underpants offer "comfort and fit in a three pack." Plus, unlike other boring briefs, these come in loads of festive colors and patterns to get in that vacay mood.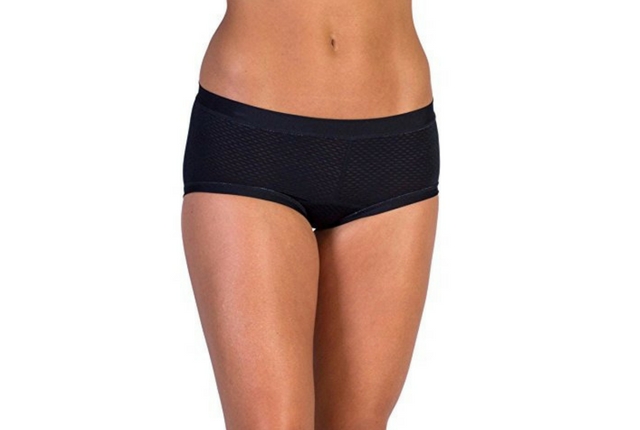 If you're camping, hiking, or even just backpacking through Europe, you'll want underwear that's up to the task. Enter ExOfficio. This line is designed to hold up against hours of wear and sweat with antimicrobial, breathable fabric. Our vote goes to the Give-N-Go Sport Mesh Hipkini. And despite its high-endurance features, this "Hipkini" manages to look flattering, helpful if you still want to look sexy after all your trekking.
For those that prefer their underwear fabrics "au naturale,"Smartwool delivers on the same moisture-wicking, breathable promise of ExOfficio, but their pairs are done up in a light merino wool (with a touch on Nylon to snap things in place). Smartwool tends to be one of the pricier options out there, but this all-natural materials can take a beating. Or as one Amazon review put it: "About 20 washings, and so far so good." Basically, if underwear were an endurance sport, Smartwool would take the gold medal.
You'll Also Like:
Oyster.com is a participant in the Amazon Services LLC Associates Program, an affiliate advertising program designed to provide a means for sites to earn advertising fees by advertising and linking to Amazon.com.
All products are independently selected by our writers and editors. If you buy something through our links, Oyster may earn an affiliate commission.