Imagine yourself basking in the sun, listening to the sound of waves as they gently lap the shore, and sipping the hours away on an icy beverage. Palm trees cast a shadow overhead, providing a sliver of shade -- a much-needed reprieve from the scorching heat. From boisterous spring break trips to romantic honeymoons, beach vacations never go out of style. Luckily, placing yourself in this relaxing setting doesn't require deep pockets. In fact, plenty of sandboxes around Mexico offer budget-friendly options. Proof: We pulled together nine awesome and affordable (meaning around $200 a night, or under) beach hotels for your next trip south of the border. Rates are based on May 2018 dates.
Arriving at CostaBaja Resort & Spa, a 115-room property tucked away along the Sea of Cortez, is half the adventure. Those coming from Los Cabos can take the scenic inland route through a desert-like, mountainous landscape dotted with cactuses. The fun follows — at the three pools, swimmable La Paz beach, 18-hole golf course, private marina, spa, and yoga deck. After an activity-packed day — or, sipping endless cocktails, if that's your style — head to Steinbeck's, an open-air restaurant that's named after the famed author (who based his novel, "The Pearl," on his visit to the region) and features a boggling number of tequilas and live music. The Beach Club — a popular spot to congregate thanks to its drinks, infinity pool, and sea views — puts on a stellar sunset show, too. Or, head back to the rooms — though they have dark decor, guests can step out onto balconies for beautiful views.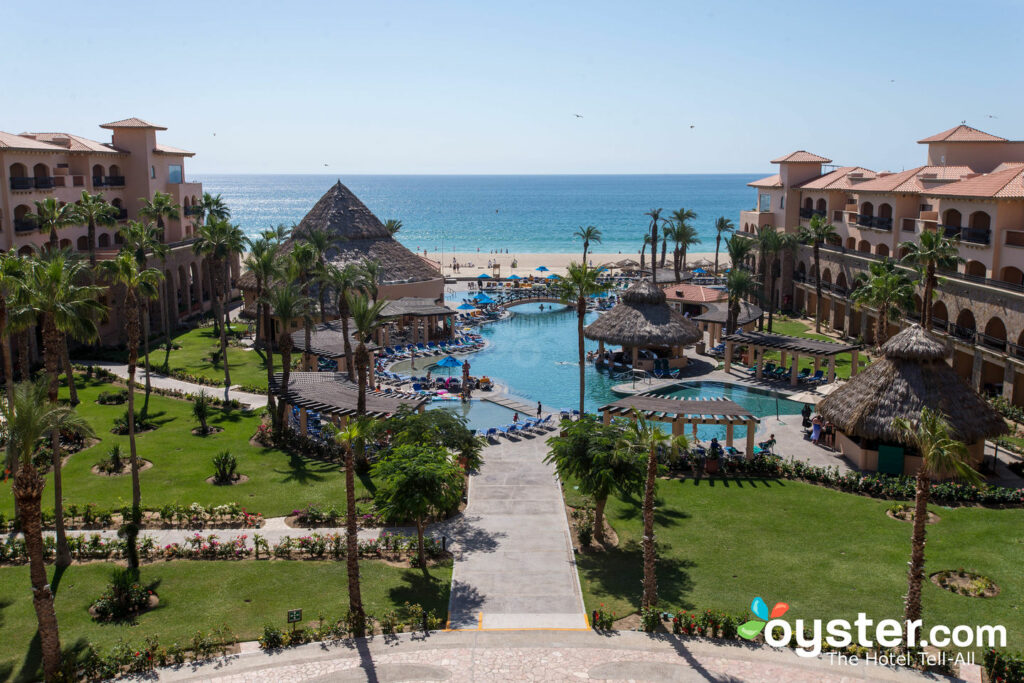 This affordable all-inclusive property makes a fantastic first impression, thanks to its inviting pink exterior surrounded by palms and bright bougainvillea. The resort's beach, with buttermilk-hued sand and views of the Sea of Cortez, is equally beautiful, but the riptides often make the water too dangerous for swimming. Guests can still snag a spot on the sand or one of the loungers, though. (Tip: Come early in the morning to secure a seat.) Others opt for lounging by one of the four pools — three of which are near the beach. The main pool features wading areas for little ones, as well as a volleyball net and swim-up bar, while the smaller, adults-only pool is peaceful and overlooks the water. Entertainment also comes in the form of a theater and several restaurants and bars, but since this is resort puts families first, expect a low-key party scene.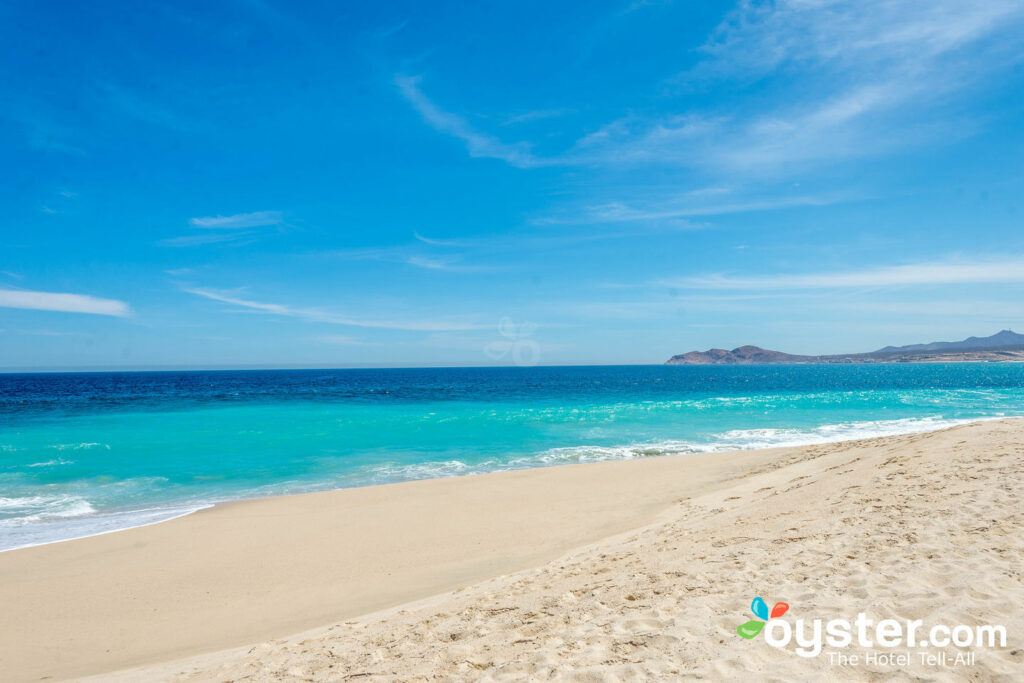 Located along The Corridor, between Cabo San Lucas and San Jose del Cabo, this boutique beachfront hotel offers a tranquil alternative to the mega-resorts in the area. The serene atmosphere appears from the get-go, as guests are welcomed with a glass of tea and a chilled towel. A small, private white-sand beach with loungers and umbrellas overlooking the Sea of Cortez is beautiful, but too rough for swimming. As such, the two multi-level pools, including an adults-only option, are popular spots to relax, too. A spa with soaking tubs, several a la carte dining options, 24-hour room service, an inviting courtyard, and rooms with ocean views and balconies only add to the peaceful ambience. Even better, common spaces rarely get crowded — yet another reminder that you're not at a rowdy mega-resort.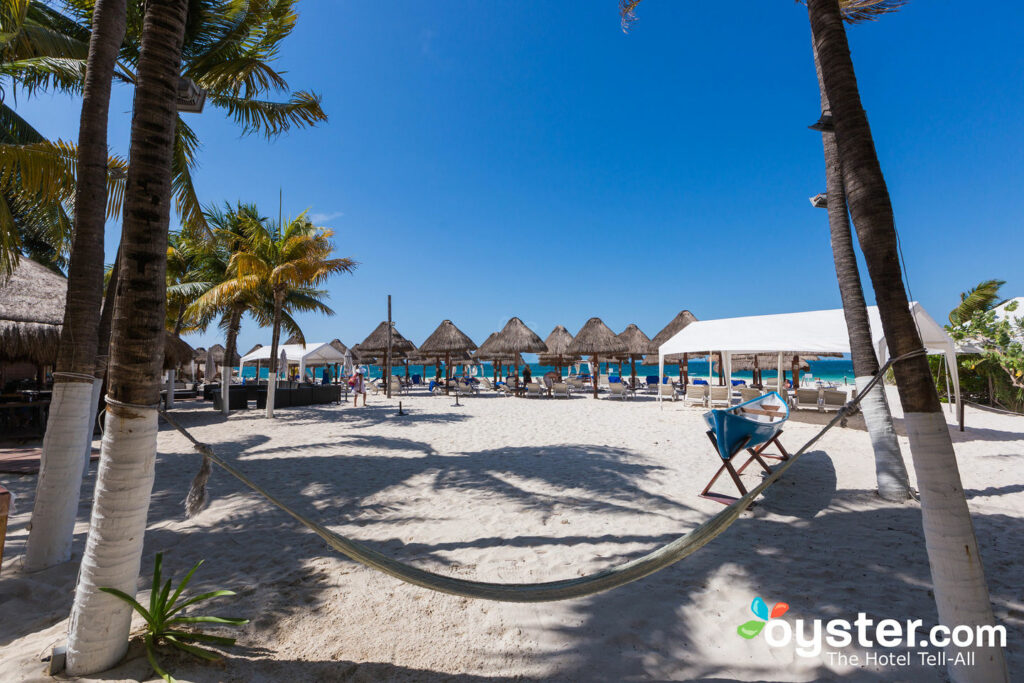 Privilege Aluxes packs in lots of amenities and a quiet, adult-oriented atmosphere into an upscale, optional all-inclusive package. The hotel's beach club, steps away on Playa Norte, is free for guests, and doles out upbeat tunes, soft sand, and an assortment of seats (wicker couches, loungers under palapas, and first-come, first-served cabanas). Guests can also take advantage of two glistening pools, several restaurants (including a reservation-required specialty spot) and bars, a spa with massage services and a thermal circuit, and a small gym. Some suites have ocean views and private terraces with whirlpools. Best of all, even with the breadth of amenities here, the property manages to avoid feeling too cramped.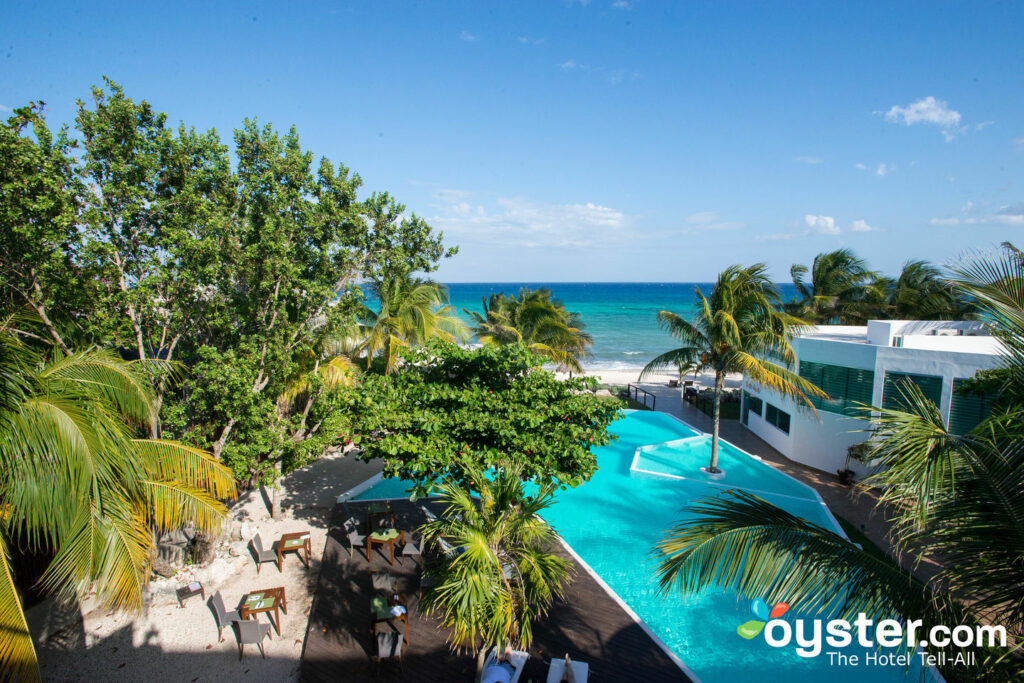 Le Reve, which translates to "the dream," is exactly that, if what you're after is an antithesis to the party-hearty hotels in Playa del Carmen. Given its secluded, beachside location — and intentional absence of social amenities — the hotel's relaxing, romantic vibe is well-suited to couples and solo travelers looking to unplug. Being far from the throngs of tourists has its advantages, especially when it comes to the beach. With plenty of space to soak in some vitamin D, you won't have to fight for a spot on the sand or tune out any noise pollution. Instead, expect a tranquil scene with the occasional palm tree and a panoramic view of the water. Beachfront villas feature private plunge pools, and other on-site features include a gourmet restaurant and an infinity pool that seems to disappear into the ocean. All of which is to say the whole property feels much larger than its 23-room capacity would suggest.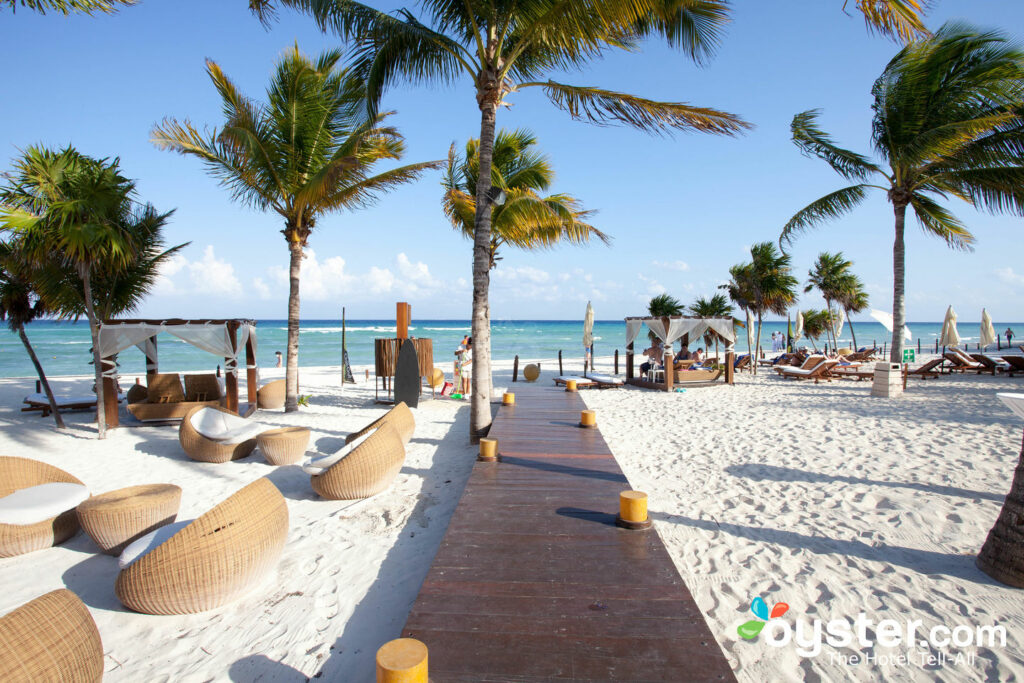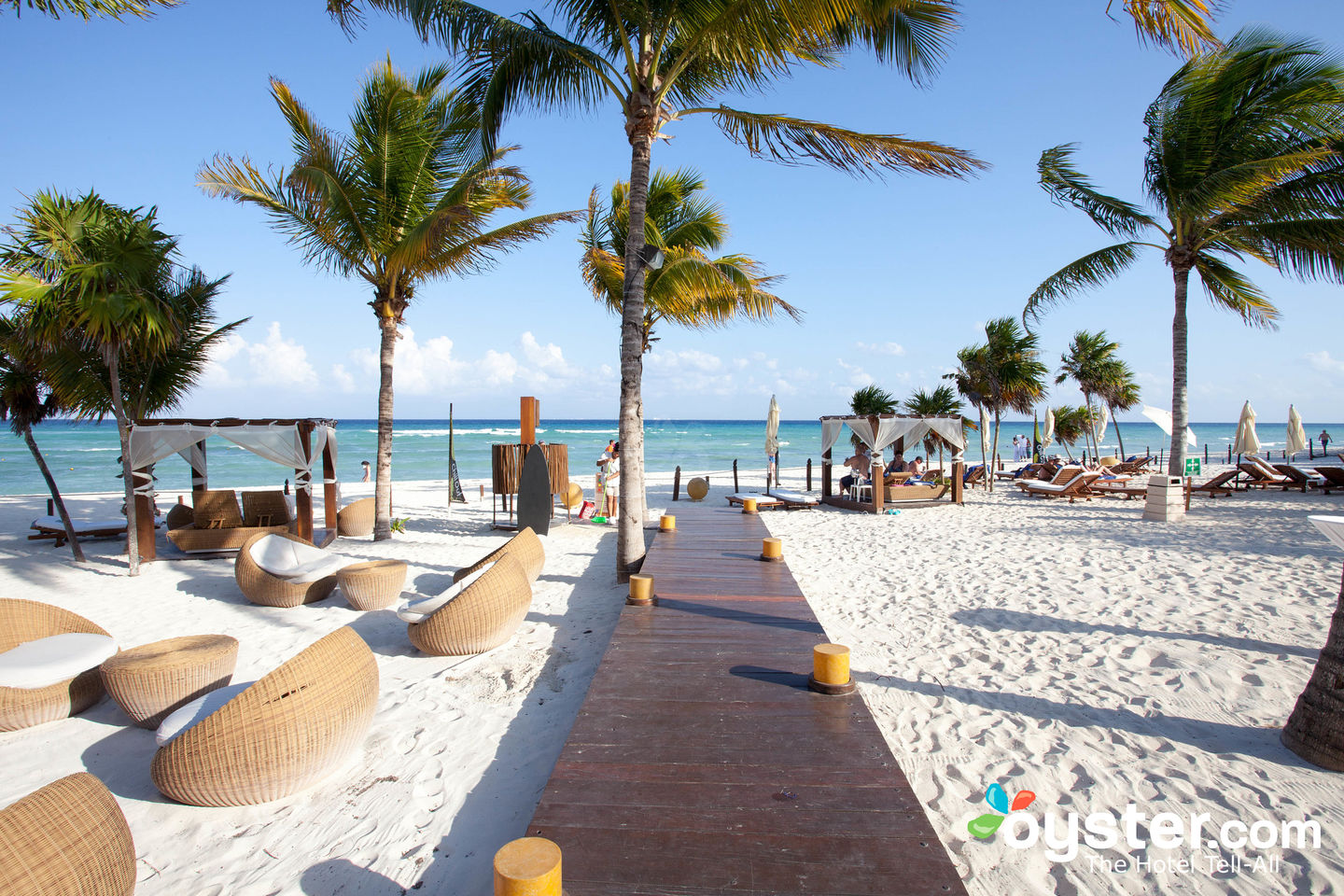 When booking a stay at Grand Riviera Princess, guests get two properties for the price of one. Connected to its sister resort, the Grand Sunset Princess, this 672-room, hacienda-like hotel takes shelter in a vast and attractive complex along a beautiful stretch of beach near Playa del Carmen. Lots of amenities are shared between the two hotels: nine bars, seven restaurants, 12 pools, a spa, and more. Arguably the biggest draw, however, is the white-sand beach with palapas and a bar. (A resort trolley shuttles guests to and from the sand.) An adults-only section of the beach is available for Platinum guests. Even some of the modern rooms highlight the property's location with beach views, as well as swim-out pool access.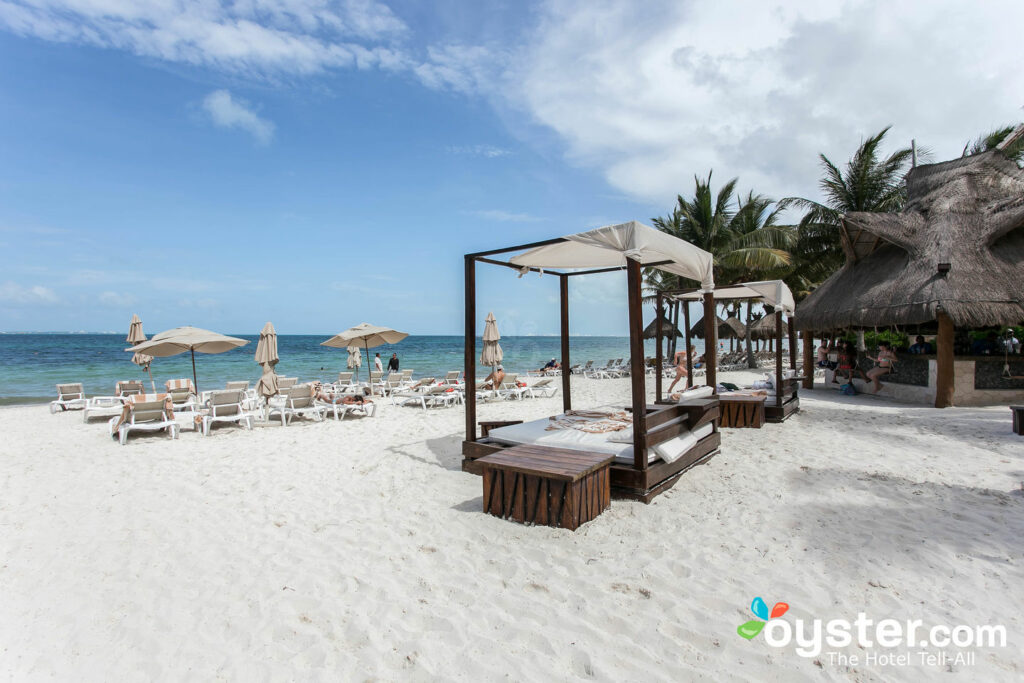 Believe it or not, there's more to Cancun than the party-oriented hustle of the Hotel Zone. Located in a private resort community just north of Cancun on a pretty white-sand beach, this 415-room hotel offers an extensive list of amenities that ensure guests are entertained on-site. Multiple restaurants (plus 24-room service), five pools, a kids' club, and a dizzying array of daily activities (face-painting, tequila-tasting, and the like) are among the highlights. An optional, all-inclusive plan is available, but don't expect a typical everything-included stay — the food is actually good, you won't have to fight for a lounge chair by the pool, and the rooms are more spacious than most.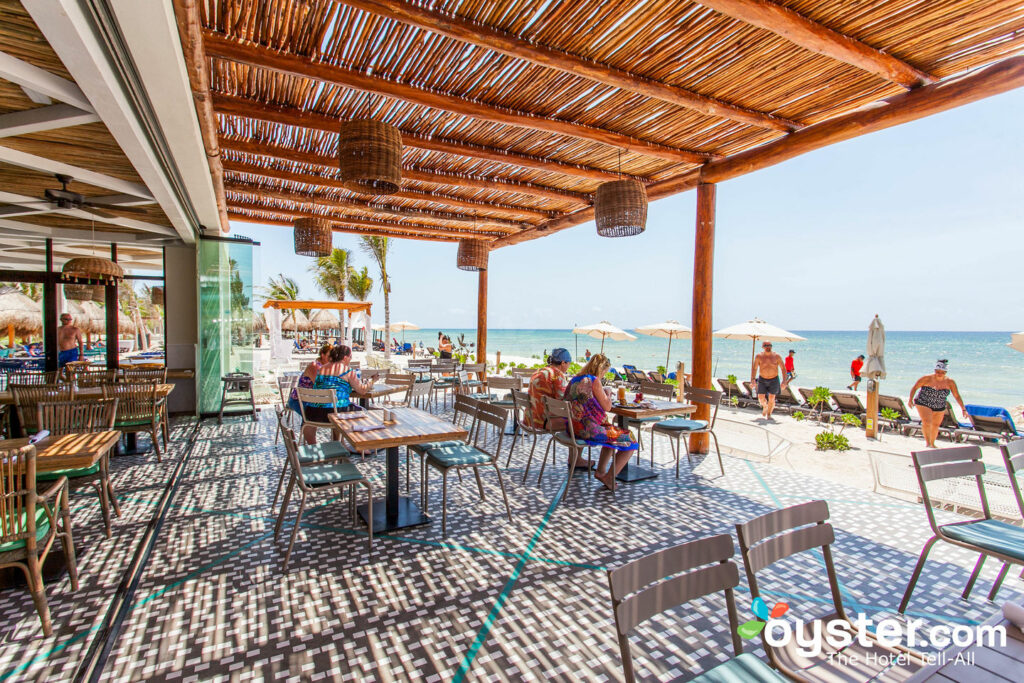 Opened in 2016, this expansive, 974-room resort has four sections: Daisy (for families with kids), Privilege (for VIP travelers who are willing to shell out more), Eden (which is closer to the beach and offers direct pool access), and the adults-only El Beso. Together, they make up a busy, activity-packed property. Given its massive size, it's no surprise that there's lots to do on-site. The beach, with loungers, thatched umbrellas, and a bar for guests, is a top draw, but it's rocky and requires water shoes. Five pools, a water park, a bowling alley, and a spa also entertain, as do the tennis courts, non-motorized water sports, nightly shows, and small casino. Some rooms also have swim-up access or terraces with hot tubs. All that action will surely help you work up an appetite, and thankfully, there are multiple restaurants and bars — and all-inclusive meal plans — ready to serve when the time comes.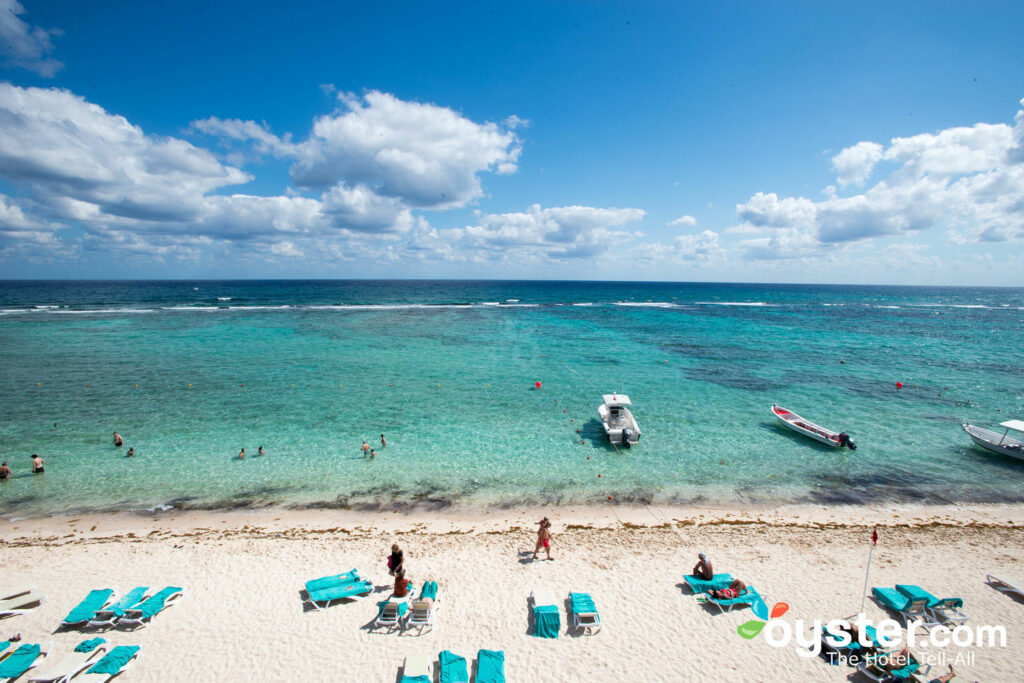 Don't be fooled by this hotel's name — it's actually located about a 20-minute drive away from Tulum, between Highway 307 and a beautiful stretch of beach. Five pools (two with swim-up bars), a spa with a sauna and traditional Mayan sweat lodge, and multiple bars and restaurants keep guests occupied throughout the day, while the ocean-facing rooms with personal beach decks, hot tubs, and stylish decor provide relaxing places to rest your head (other rooms look out onto the pool or garden). Even better, guests have the option of using an exclusive Beach Club area, with impossibly soft sands and access to two hammocks.
NOW WATCH: 7 Amazing, Surprisingly Affordable Beach Destinations
https://www.youtube.com/watch?v=RMVQDDpD1-c
You'll Also Like:
All products are independently selected by our writers and editors. If you buy something through our links, Oyster may earn an affiliate commission.