If you're anything like us, you've dreamt of jetting off to a far-flung island paradise, where the sand is soft and the sea sparkles as far as the eye can see. However, these idyllic destinations can be prohibitively expensive, due to their remote locations and high-end resorts. Do not despair, though, as we've come up with alternatives where you can find exotic seclusion without the bank-account-draining prices. Below, we listed five of the most expensive islands in the world and offered a cheaper (and perhaps even cooler) option for each.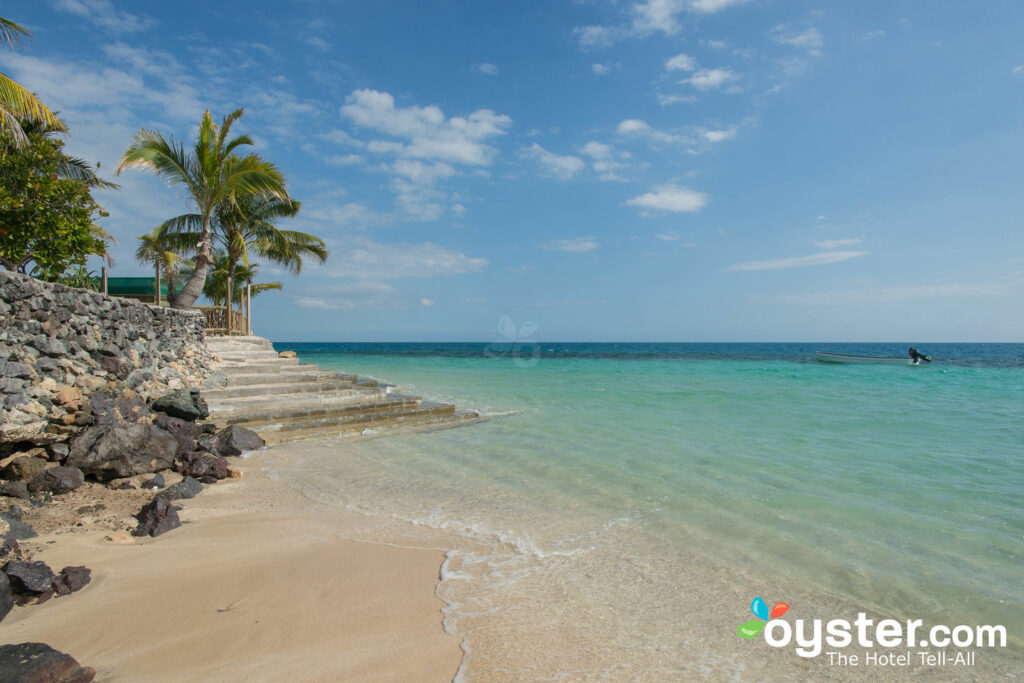 With rugged jungle landscapes, turquoise waters, and white-sand beaches, Fiji certainly seems like the picture-perfect place to unwind. However, most people don't realize that this tropical paradise actually consists of over 300 islands. If the sky's the limit when it comes to your vacation budget, then the uber-luxurious and privately-owned Laucala Island is a dream come true. A one-hour flight from Fiji's international airport (with landing fees that cost around $10,000, if you arrive by private jet), the island's accommodations consist of a series of luxury villas with infinity pools and private beaches. The high prices also bring complete privacy and a setting that includes crystal-clear water and a stunning coral reef. But with the cheapest room averaging nearly $5,000 a night (not to mention a minimum three-night stay requirement), you might find yourself filing for bankruptcy before your vacation is over.
For those with more modest expectations, there are many alternatives in Fiji. For example, the Mamanuca Islands are a cheap ferry ride or a more expensive seaplane flight from Fiji's main island and airport. Castaway Island, in particular, offers the chance to stay on a private island without the hefty price tag of Laucala. Hiking, snorkeling, and sunbathing on pristine sand are all part of the package here. Fun fact: The Tom Hanks movie, "Castaway," was filmed in the Mamanuca Islands, so expect some stunning backdrops. While not cheap, a stay in Castaway Island Fiji averages around $467 a night. The grounds are home to a picturesque beach, two outdoor pools (one for adults only), and free non-motorized water sports. A well-reviewed kids' club, PADI dive center, and tennis court are also available. Meal plans are available at the four restaurants, plus it's easy to take boat trips to the other Mamanuca Islands for more varied dining experiences catering to every budget.
Our Castaway Island Hotel Pick: Castaway Island Fiji
Located in Italy's Bay of Naples, Capri is a beautiful island with jagged cliffs, a cave-lined coastline, numerous designer boutiques, high-end hotels, and Michelin-starred restaurants. In addition to beautiful, the island can also be described as expensive — many of the boutique hotels here cost more than $500 per night in the high season.
Head farther up Italy's coastline to Isola del Giglio, where you can escape the tourist crowds and high prices. Ferries from the mainland take approximately an hour and cost around $80 each way, if traveling in a car with two passengers. Popular with Italians, Giglio is relatively unknown to tourists outside of Italy, though it made international news in 2015 when the Costa Concordia cruise ship ran aground just off the island. Expect to arrive by ferry into the picturesque town of Giglio Porto, which features rows of colorful houses and boats bobbing in the harbor. Much less chi-chi than Capri, Giglio still has a lot to offer, with its stunning coastline, crystal-clear seas, a medieval hilltop town, and a smattering of mid-range hotels ($100 to $200 per night) as well as a few higher-end picks that cost close to $300 per night. Giglio Porto is a lovely place to wander around and sample some fantastic food, as is the hilltop town of Castello. The cute little resort town of Giglio Campese has a great beach and a number of reasonably priced eateries. Overall, a vacation on this island will make you feel like a local rather than part of the tourist crowds elsewhere.
Our Isola del Giglio Hotel Pick: Hotel Arenella
Necker Island, privately owned by British billionaire Sir Richard Branson, has become one of the world's top island getaways — and it obviously comes at a price. The second-most northern of the British Virgin Islands was bought by Branson in 1978 for $180,000, but he has since spent over $10 million to make it an exclusive retreat. It now attracts all kinds of celebrities and entrepreneurs who are willing to shell out $42,000 a night (for the whole island), or a more modest $27,000 a week if booking a villa. Previous guests include former U.S. President Barack Obama.
If that's a tad out of your price range, but you still want a Caribbean hideaway, then Grenada is a more wallet-friendly option. Known as the Spice Island, Grenada also happens to be one of the Caribbean's best-kept secrets. It remains blissfully untouched, with beautiful rainforests, mountains, and white-sand beaches. And while you can splash out here, it's not hard to find some decent accommodations for under $100 per night. For $20, guests can get a good meal in a touristy restaurant, and the traditional weekend barbecues mean you can pick up delicious street-grilled fare for just a few dollars a pop. All in all, although you won't have the island to yourself, there are plenty of unspoiled spots to explore.
Our Grenada Hotel Pick: Laluna Hotel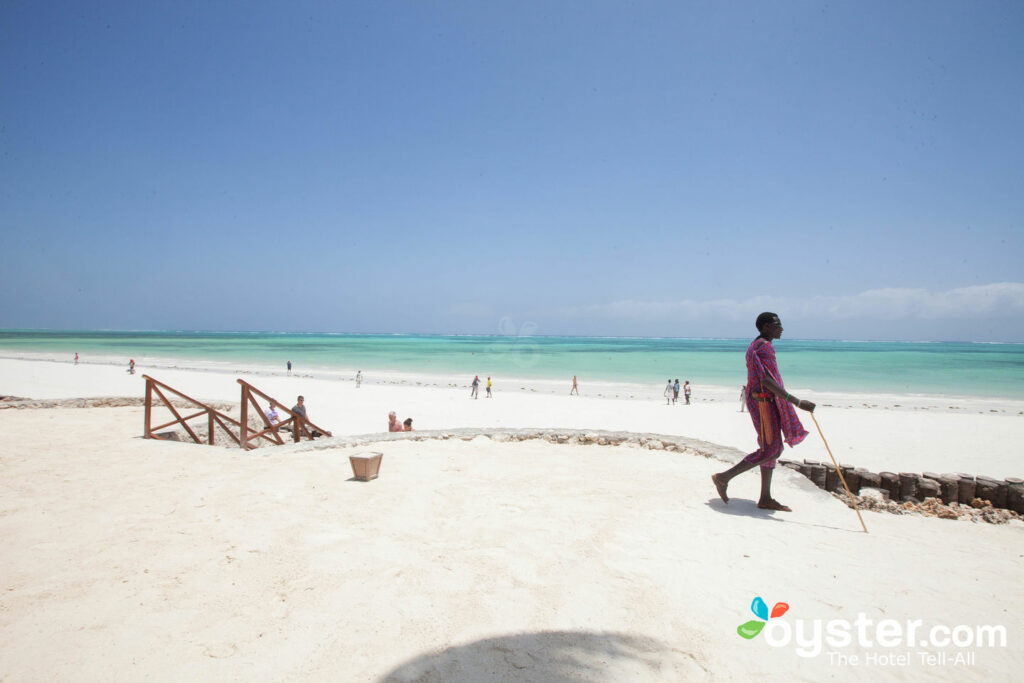 A popular honeymoon destination, the Seychelles have become synonymous with luxury vacations, but the privately-owned Fregate Island takes that to a whole new level. This tiny jungle paradise is a conservation area, home to thousands of tropical birds and giant tortoises, but it also has seven pristine beaches and 16 secluded villas tucked into the trees above the coastline. The highlight is the Banyan Hill Estate, a private peninsula with three villas and a private butler, available for a mere $16,000 per night. Add to that an average flight cost of $1,000 from the U.S. and it starts to look like a very pricey vacation.
Meanwhile, directly to the west of the Seychelles, off the coast of Tanzania, lies Zanzibar Island. This small island may not be a privately-owned conservation area, but it is still a veritable slice of paradise, with exceptionally beautiful beaches and many luxury (or budget) hotels to choose from. Expect to kick back — book in hand — on a pristine beach and have a delicious lunch with freshly grilled fish and wine under the swaying palms. The food (mainly seafood) is pretty good on the island, and you can eat well for $20 a day. Zanzibar was historically an important stopping point for the spice trade, and in more recent years, a popular backpacking destination. These days, however, there are more boutique and luxury accommodations here than ever. You can easily pay over $600 per night for a spectacular hotel or private villa, but there are also plenty of mid-range and budget options, for which you can expect to pay anywhere between $40 to $200.
Our Zanzibar Island Hotel Pick: Bluebay Beach Resort And Spa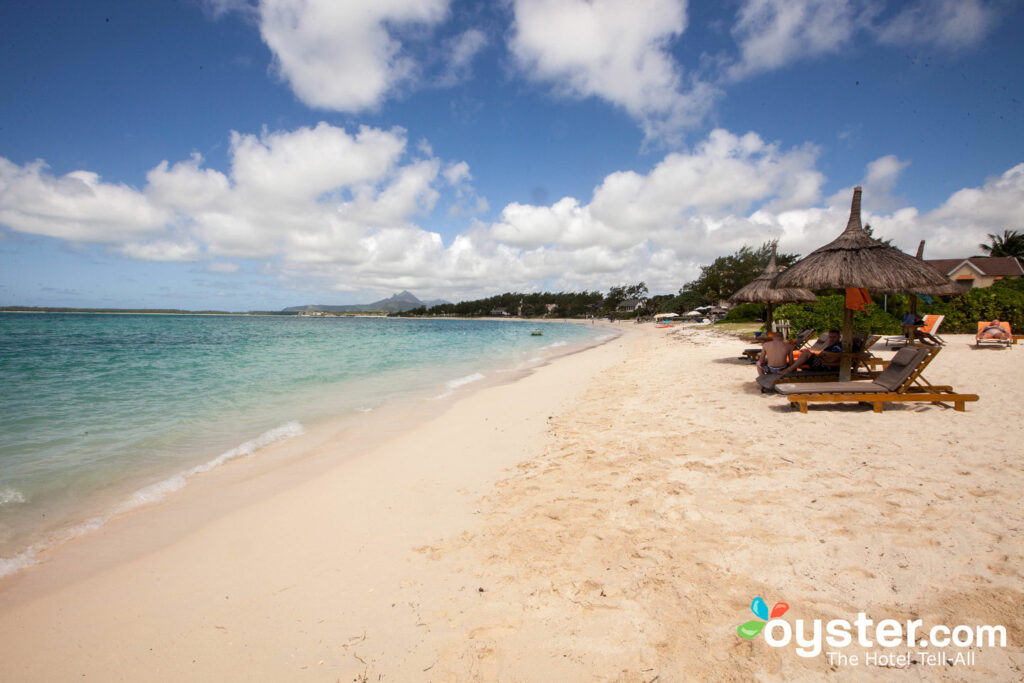 For many, the Maldives epitomize the picture-perfect beach vacation, with swoon-worthy blue seas, powder-white sands, and dreamy overwater villas. But this paradise certainly comes at a price. The archipelago caters almost exclusively to the higher end of the market, especially honeymooners, with little accommodating those on budget. Hotel rates alone can reach eye-watering heights — and that doesn't include food, activities, and flights.
Thankfully, the Indian Ocean is home to many other stellar island destinations. About 700 miles to the east of Madagascar and more than 1,000 miles south of the Seychelles, Mauritius is a cheaper — yet still picturesque — island. It's brimming with natural beauty in the form of lush jungles, beautiful beaches, turquoise lagoons, and vibrant villages with local markets. There's also no shortage of water sports and other tourist-friendly activities, plus you can expect to find some wonderful properties that barely break $100 per night.
Our Mauritius Hotel Pick: Friday Attitude
Don't head onto your next trip with your luggage that's been falling apart for years, bring along the best of the best from Away. Featuring 360 degree spinning wheels, a TSA-approved lock, a USB port, and a hard exterior shell, this bag is built to be your last.
You'll Also Like:
All products are independently selected by our writers and editors. If you buy something through our links, Oyster may earn an affiliate commission.