The beach town of Panama City Beach might evoke thoughts of wild spring break parties and crowded beaches filled with college students with beers in hand. While that might have been its image years ago, things have changed significantly. Thanks to a 2016 ordinance that prohibits alcohol on the beach in March, things have calmed down a bit in this sunny Florida beach town. In just one year, Panama City Beach has rapidly transformed into a more family-friendly destination with plenty of perks that may have been overlooked by the college kids who once came to party.
What's the Real Deal with the No-Alcohol Ordinance?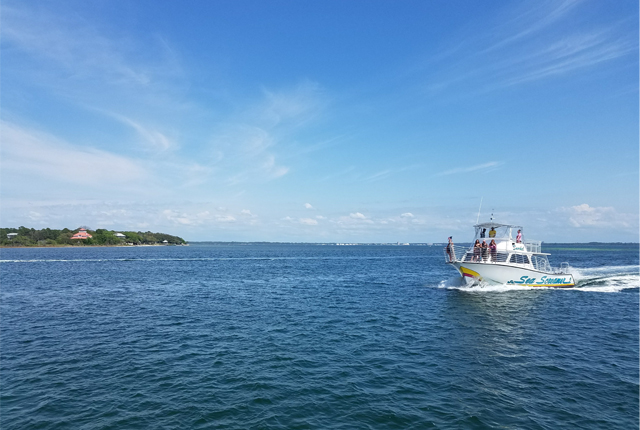 The alcohol ordinance was set up by the city of Panama City Beach to create a safer environment for all who visit the city during spring break. For those who break the law, it can result in a fine up to $500. However, that's not to say that travelers are prohibited completely from enjoying a cold drink during their spring vacation — travelers are still welcome to imbibe, but ideally in a more responsible fashion.
Though alcohol isn't allowed to be consumed on public beaches (or in commercial parking lots), drinking on boats isn't off-limits during the month of March. Of-age adults can enjoy a drink on a sailboat or catamaran.
Also to note, with the closing of the Buccaneer Beach Motel, Sheraton Bay Point resort is the only hotel in the area with a private beach, and yes, drinking is allowed on that beach during March. Not only is there a beach bar that's open during the warmer months, but there's also Pelican's, a marina restaurant on the water that's also close to the beach, where guests can grab a drink before returning to lounge in the sun.
Visitors can also enjoy a drink from the bars and restaurants that line the public beaches — so long as they don't imbibe on the sand. While this might deter spring breakers, some will find a drink just as enjoyable a few feet off the beach as it would be on it. Parents can generally watch their children playing on the beach from the patios and terraces of these establishments, such as from the pool of the Wyndham Panama City Beach Vacation Resort.
As drinking isn't completely banned, there might still be the occasional rowdy crowd of adults, so families might want to consider this when planning their trip.
Things to Do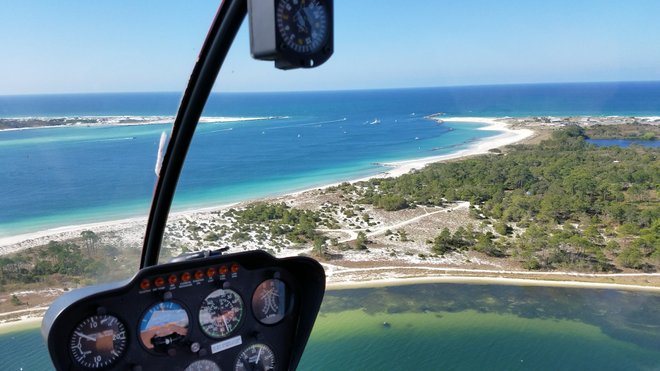 Beyond the beach and water sports, families will find plenty to do year-round in Panama City Beach. There's Pier Park, a large shopping and restaurant avenue near a relaxed part of the beach, which also happens to be dog-friendly.
One option is to book to Shell Island, a gorgeous seven-mile barrier island with white sand and miles of turquoise waters. If you're lucky, you'll spot a dolphin on the way over, or, surprisingly enough, deer — they often swim from St. Andrews Park and back. In the evenings, sharks are visible from boats.
For a more exhilarating adventure, travelers can charter a helicopter tour of the Panama City Beach area and enjoy the beauty of the city and the beaches from above. Panhandle Helicopter offers five-minute rides (for $40) in their recognizable red helicopter, and you might just be surprised at how much you'll see within that time. If you're staying at Sheraton Bay Point Resort, you won't have to go far for the helicopter ride, as it has a helipad on-site.
Shipwreck Island Waterpark may only be open during the summer months, but families have the year-round option of visiting Gulf World Marine Park for the fun experience of swimming with dolphins, feeding stingrays, turtles, or sharks, or watching one of their great interactive marine life shows.
Where to Stay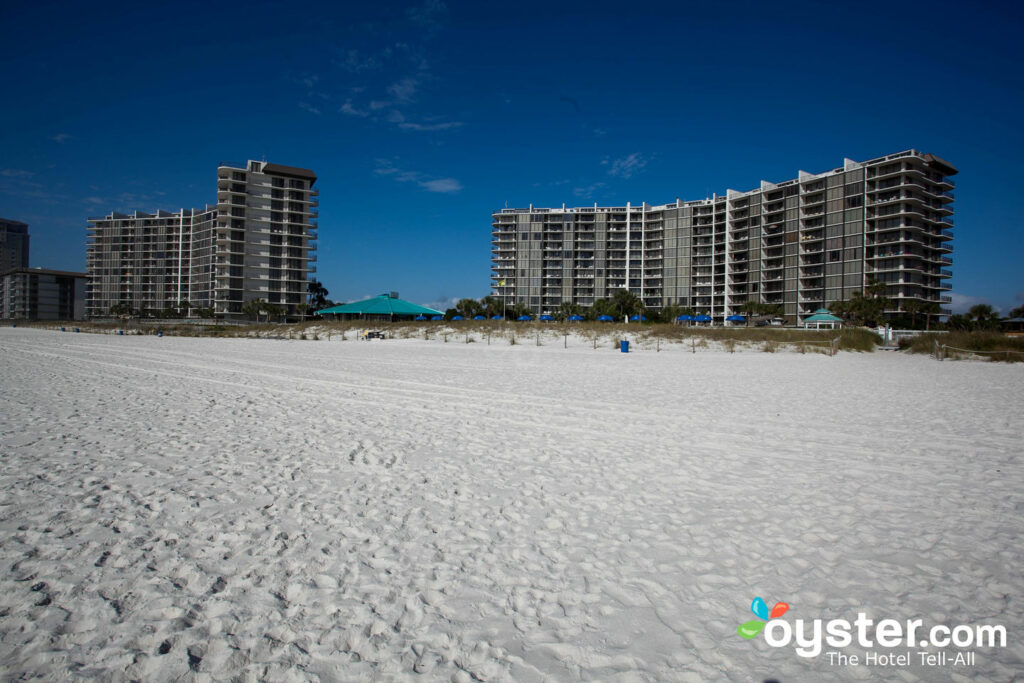 The white-sand beaches of the main stretch of Panama City Beach are pristine — free of rocks and trash. Families have a healthy option of beachfront properties and often find themselves at the , an affordable choice that will be presenting newly renovated rooms in the summer of 2017.
Farther down the long stretch of beach, close to Pier Park, the crowds are a little more dispersed by , creating a calmer vibe on the ocean shores. Though that's not to say that the pool isn't crowded, especially during March, when parents want a cool drink at the poolside bar while their kids play safely in the pool water. Still, you can't beat 11 pools, a golf course on-site, and golf cart drivers who help guests get from one part of the resort to the other.
Families on a budget can stay one block off the beach at . With ocean views on one side and a lakefront location on the other, guests get the best of both worlds, plus rooms that are bit more modern in style, more spacious, but less costly than some of the beachfront options. Don't forget to look for the alligator in the lake!
And if hotels aren't your thing, there's also the option of camping out in St. Andrew's Park, a beautiful state park with white-sand beaches and plenty of fishing. They have a boat ramp, 176 campsites for RVs or tents, electricity, water, grills, five bath houses, and one laundry facility. Plus, it's not too pricey at $28 per night for a RV or tent plus a small booking fee.
What to Eat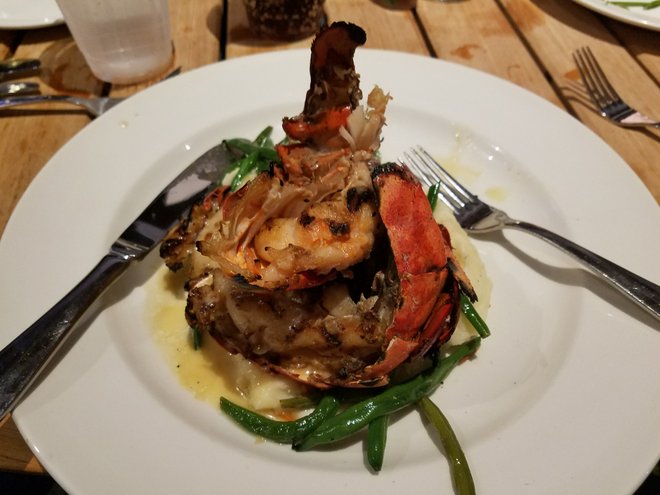 Between the helicopter rides or adventures to islands and state parks, travelers might get hungry, and Panama City Beach doesn't disappoint on the dining front.
Captain Anderson's and The Grand Marlin have locations right on the bay. They compete in terms of delicious seafood that is exceptionally well-priced compared to other parts of the country. However, Captain Anderson's has been a long-time staple in the beach town, so it's generally more crowded most days.
A lovely parents' night out can be enjoyed at Firefly Restaurant, which hosted President Obama during his visit to Panama City Beach. It's a classic seafood and steak restaurant with a romantic ambience.
For a New Orleans-inspired, laid-back meal, head to David's Sno Balls which has more than just snow balls with ice cream fillings. They also feature a menu with beignets, po' boys, and muffaletas.
Want a beach experience? There's the well-liked Sharky's Beachfront Restaurant. It has great seafood and a perfect location for parents to watch the sunset with a daquiri in hand as their children play on a beach playground in perfect view.
And if you're feeling a bit classier, Panama City Beach is host to celebrity chef, Chef Shane Miller at Sheraton Bay Point Resort, the winner of the Food Network's "Cutthroat Kitchen" and "Guy's Grocery Games." His shrimp and grits and miso sea bass is quite delicious, and he often makes fun and boisterous appearances at dinner.
You'll Also Like:
All products are independently selected by our writers and editors. If you buy something through our links, Oyster may earn an affiliate commission.