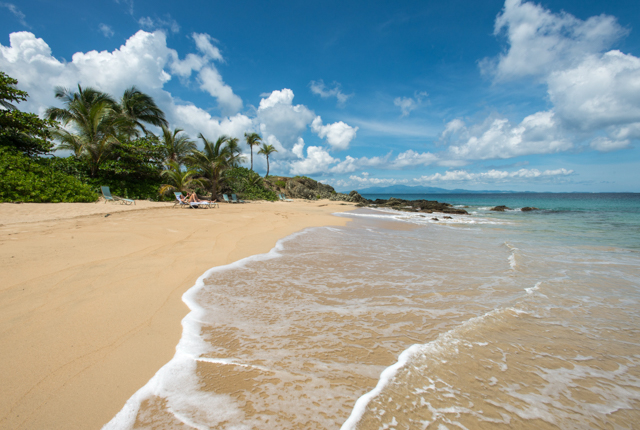 Puerto Rico is one of the most dynamic islands in the Caribbean. The culture fuses Spanish, African, and indigenous Taino influences, while its beautiful beaches are always ready for their close-up. Nightlife is wild, dining is excellent, and the gorgeous landscapes range from arid plains to lush jungles. While San Juan, Ponce, and the island's west coast are all fascinating places to explore, Puerto Rico has other destinations that demand some time and attention -- and that requires actually leaving the main island.
Vieques and Culebra have exerted an outsized pull on the imaginations of visitors to Puerto Rico in the last few decades. Both have picture-perfect beaches, a low-key pace of life, and seemingly unexplored corners that make them appealing when contrasted to the main island's bustling cities and beaches. Check out a few tips on where to go, what to see, and how to ace your trip to these two beautiful spots. After all, winter is just around the corner.
Where to Find the Best Beaches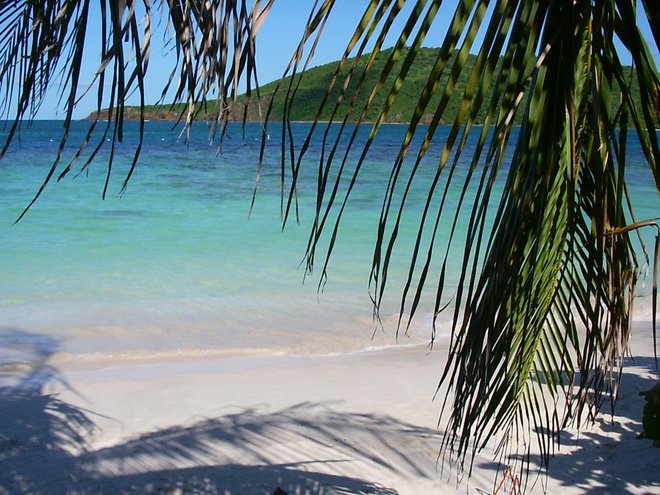 Most travelers land in Puerto Rico because of its tropical beaches — none of which require a passport for U.S. citizens to reach. If you really want a taste of just how beautiful Puerto Rico's beaches are, head to Vieques and Culebra.
On Vieques, you'll likely need a car or moped to reach the best beaches. Keep in mind that many of these are located down deeply rutted roads, sometimes with holes that are large enough to partially swallow a car. However, it all factors into part of the feeling that you've stumbled upon an unknown, secret spot. Playa Bahia del Sol is the most popular beach on Vieques, and you'll likely see packs of wild horses in the parks surrounding it. However, if you want something that feels truly away-from-it-all, opt for Playa Azul, Media Luna, or Playa Verde (Punta Arenas).
Culebra is the tinier of the two islands and we recommend renting a bike to get around. You'll have access to parts of the island that most tourists won't find, and the landscape is easily navigable on two wheels. Playa Flamenco is one of the prettiest beaches in the Caribbean, with crystal-clear water and beautiful white sand. It also has great food and gorgeous views. If you want to feel like you've escaped the masses — though admittedly, Playa Flamenco isn't exactly crowded — bike out to Playa Punta Soldado.
Dine and Drink Your Cares Away
The dining and drinking scene is by no means epic on either of these islands. In fact, you won't find anything like San Juan's bumping La Placita on either Vieques or Culebra. But that fact is precisely why people head this way in the first place. Both certainly have their fair share of watering holes, though if you're after something a bit more lively, Vieques is the place to be.
The main town on the island is Isabel II, on the north shore, which has lots of local dining options dishing out comida criolla. Coqui Fire Cafe remains one of the most popular spots, though no restaurant is particularly formal on this part of the island. Esperanza, the town on the south coast, is even more casual. There, a strip of tourist-ready open-air bars looks out onto the Malecon, where sunsets are a prime draw. The action doesn't go super late here, but the bars can definitely get rowdy, with a mix of locals, tourists, and expats. For something a little more refined, the bars and restaurants at the W Retreat draw a buzzy crowd, and the resort hosts everything from LGBTQ Pride parties to film festivals and DJs.
On Culebra, the vibe is even more chilled out. There are only a few bars clustered along the main street near the pier. They don't stay open very late, and there are some great little restaurants in the same area. Dinghy Dock, which overlooks the water, is a solid pick. Pandeli is also a great option for sweets and breakfast. Keep in mind that most of the food on Culebra lacks much local flavor, and many of the restaurants are staffed by expats from the continental United States.
Explore the Great Outdoors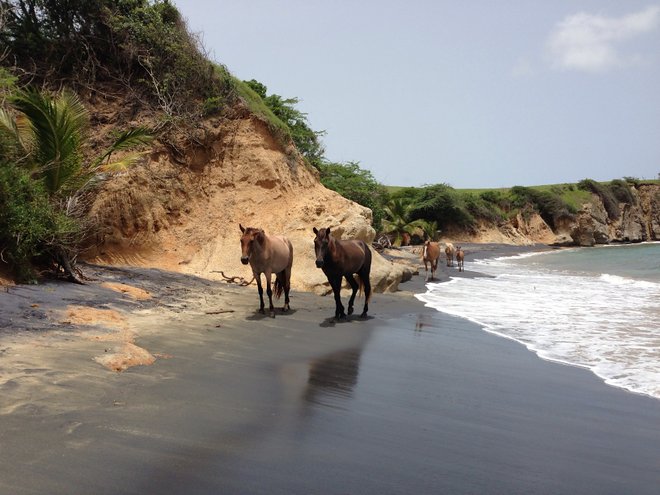 Of course, the great joy of these two islands is the abundance of places to explore. Culebra, in particular, is almost tailor-made for bike rides and taking in the views of the neon blue water against curves of white sand and emerald hillsides. On Vieques, there's a bit more action, and travelers can explore the nature reserves by car, moped, or bike. The island's old lighthouse-turned-museum, Faro Puerto Ferro, is also worth a quick visit.
One of the biggest draws on Vieques is its bioluminescent bay. While there has been some concern that the bay — Mosquito Bay as it's officially known — may be going dark, extensive measures have been put in place by the community to ensure that it maintains its magic. Here, under the cover of darkness, millions of dinoflagellates spark to life under any minimal disturbance of the water, including kayak oars and waves. Thousands of visitors flock here every year to witness the otherworldly subtle blue glow. Do yourself a favor, though, and time your visit when the moon isn't full, or hope for at least one cloudy night. This guarantees that you'll see the brightest underwater activity.
How to Score the Right Lodging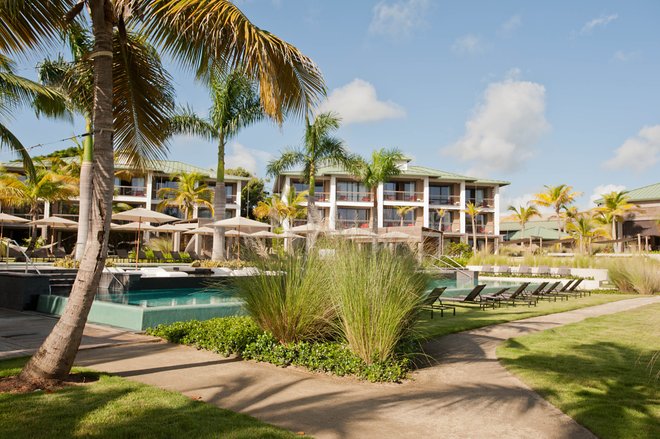 Big name hotels are few and far between on both islands, though Vieques has more upscale and luxury options (no-frills bed-and-breakfasts are also found in abundance). Options include the buzzing and secluded , which has two private beaches, a range of massive rooms and suites, amazing dining, and pools that would make South Beach's best blush. Elsewhere on the island, the starkly designed Hix Island House is something of a destination unto itself, while the has amazing sea views and a homey vibe. It's also just outside Esperanza for travelers looking to mix and mingle.
Those who like more low-key, informal digs should opt for homier Culebra, where small guesthouses, private villas, vacation rentals, and budget properties are the norm. Guesthouses include the extremely central Mamacita's, right in the middle of town, and Casa Robinson, which has great inlet views and is only a five-minute drive (or 10-minute bike ride) to the center of town.
Getting There and Getting Around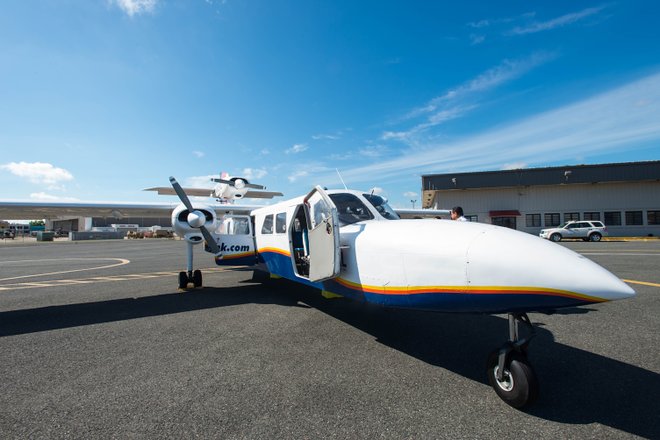 There are a few different options for arriving on either island. The easiest — and most direct way — is to fly. Prop jets leave from San Juan several times a day. Plus, most major airlines departing from the U.S. now offer combined bookable fares between the route to reach San Juan and the connection to Culebra or Vieques. Keep in mind this may mean switching from San Juan's international airport to the smaller airport, Isla Grande (also known as Fernando Luis Ribas Dominicci Airport). You'll be paying a premium, though there's really no cheap way to reach either island.
Alternatively, ferries depart from Fajardo, on the main island's east coast. They can be cancelled for all sorts of reasons, from maintenance to bad weather, so just in case, know that there's also an airport with prop jets flying to Vieques in Fajardo. Keep in mind that you'll have to shell out for the cab fare between San Juan and Fajardo, which isn't cheap.
When you're on the islands, you will need transport. On Culebra, we strongly recommend renting bikes, as it's small enough to cover and this gives you enough mobility while keeping you outdoors and enjoying the amazing sea views. If you're staying in Vieques, opt for a rental car or moped, as distances can be much longer than on Culebra. Keep in mind that unpaved beach roads make car rentals the more reliable option, as mopeds might not be able to navigate some of the terrain. Also be prepared for steep curving roads throughout Vieques' interior.
A Note on the Islands' Recent Pasts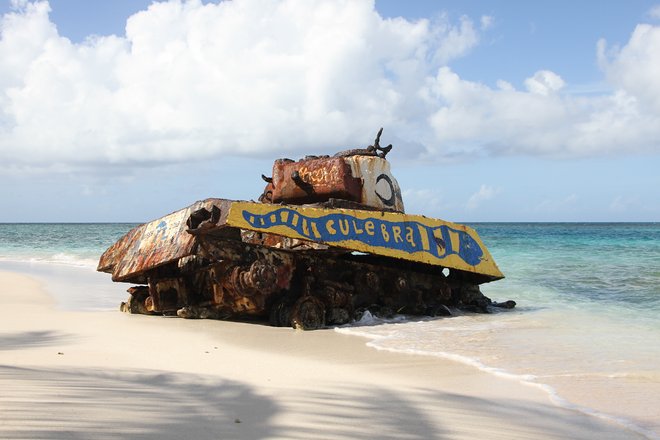 The United States has not been kind to Puerto Rico in many ways — including allowing the island's current economic crisis to continue unabated. But the legacy of U.S. occupation of Culebra and Vieques is particularly brutal. Both were used by the United States military as practice and weapons-testing grounds throughout much of the 20th century. So, what does that mean for travelers? Some of the beaches on Vieques are strictly off limits, and tanks are still visible on certain beaches on Culebra, including Playa Flamenco. Despite vehement protests, the wishes and health of the local population were disregarded. Today, the former military land on Vieques has been converted into nature reserves, though there are a number of still-restricted areas. These are clearly marked, but pick up a map when you're on Vieques for the most up-to-date information, as the process of clearing the land is ongoing.
You'll Also Like:
All products are independently selected by our writers and editors. If you buy something through our links, Oyster may earn an affiliate commission.