It's unavoidable, really. Anyone who visits Maine becomes crazy about the state. Famous for whale-watching, lighthouses, and blueberry whoopie pies, the state draws tourists and seasonal residents in droves during the summer and early fall. The appropriately nicknamed "Vacationland" offers ample opportunities to hike, bike, boat, swim, leaf-peep, and, of course, eat lobster rolls. Cities in Maine are few and far between; instead, its rocky shoreline and wooded center are dotted with sweet little towns, many of which showcase Americana at its best. Here, in no particular order, are some of our favorites.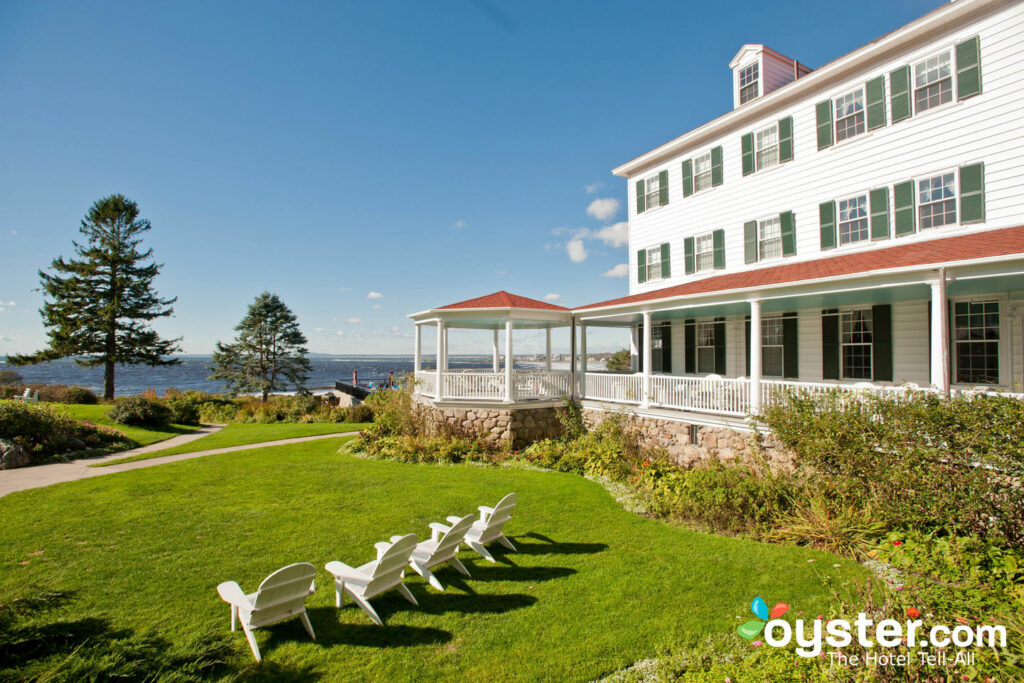 First settled in 1610, Kennebunkport began as a small fishing village, and then thrived during the golden age of shipbuilding. But it wasn't until after the Civil War that Kennebunkport became what it is today: a summer retreat for wealthy families. In fact, George W. Bush's great grandfather's compound, Walker's Point, is located in Kennebunkport, and both he and his father have hosted foreign dignitaries at the summer home. The beaches are the area's main draw. Activities like kayaking, whale-watching, golfing, and fishing are also popular pastimes that can be enjoyed during the summer. Dock Square is the center of town, where art galleries, shops, and restaurants can be found.
Our Hotel Pick:
2. Camden
Years before she won the Pulitzer Prize for poetry, Edna St. Vincent Millay penned her famous "Renascence" at the top of Mount Battie in Camden. It's no wonder the natural beauty of her surroundings inspired a masterpiece: The view from the mountain's peak — overlooking Penobscot Bay and the town's boat-filled harbor — is considered one of the most beautiful in Maine. And Camden, a former shipping port at the mouth of the Megunticook River, is one of the state's most postcard-perfect towns. Its storybook good looks have even caught the eye of Hollywood, who filmed "Carousel" here in 1956, and used the town as a stand-in for the fictitious Friendship in "Casper."
The harbor hosts major boating events, like the U.S. National Toboggan Championships and Windjammer Festival, and the town's downtown is filled with art galleries, antique shops, taverns, gift shops, delis, and harbor-facing chowder houses. (Ninety-nine percent of Camden's restaurants are casual and walk-in, but consider this warning: You won't get into Long Grain without a reservation, and you will be devastated.) The High Street Historic District is a beautifully preserved display of architecture from the turn of the last century. The area includes Harbor Park, designed by Olmsted Brothers, a firm founded by the sons of Frederick Law Olmsted.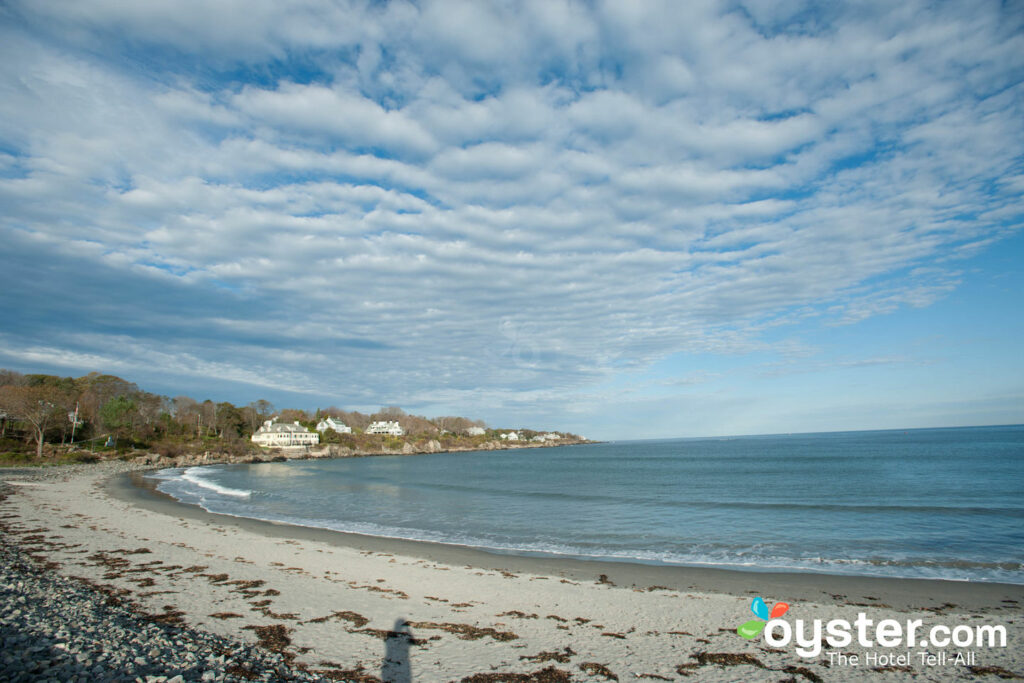 This quaint coastal town is notable for its beautiful beaches and historic structures, including well-preserved colonial-era buildings and homes (many are open to the public for tours), the 18th-century Old Gaol, and the Cape Neddick Nubble Lighthouse, which broke ground in the late 1800s and is today one of the most photographed lighthouses in the U.S. York has fewer shopping and dining options than other Maine resort towns, but it offers outdoor activities such as whale-watching and hiking. Be sure to summit Mount Agamenticus for beautiful vistas (the trail is suitable for families with young children) and hike the beautiful cliff walk along the harbor. Just note that the trail is rugged — and rail-less — in places.
Our Hotel Pick:
4. Belfast
Lovely old red-brick buildings and a flourishing waterfront define Belfast. Sitting in the northwest corner of Penobscot Bay, the historic seaport was once a hub for shipbuilding — a lucrative industry that afforded the town its handsome Federal and Greek Revival architecture. Today, quaint rows of buildings house Belfast's independent businesses: art galleries and studios, funky boutiques, artisan craft shops, and bookstores. The bustling and clean Belfast Harbor Walk is a great place for a stroll. Markers explaining local history dot the walk, which goes through a working shipyard and crosses the bay via a pedestrian bridge. The two-mile Passy Rail Trail is another walk that shouldn't be missed. (We recommend entering the trail on Oak Hill Road, near the late-19th-century Railroad Museum.) The leisurely gravel trail opened in 2016 and follows a forested and riverside passage of the historic Belfast and Moosehead Lake Railroad.
Bar Harbor is a small town of legendary proportions. Its adorable downtown is lined with old-timey pharmacies, outdoor provisions stops, shingle-style cottages, and a village green that hosts live bands and family movie nights during the high season. Warm up for Acadia National Park with Bar Harbor's leisurely shore path, where you'll get beautiful views of Frenchman Bay (don't forget to stage an Instagram photo with Balance Rock). After the shore path, you're ready for the spectacular solitude of Acadia, where dozens of hiking trails and the 27-mile Park Loop Road through mountains and forests await. Explore the moody, craggy coastline on the Ocean Path Trail, which stops at Thunder Hole — a rock inlet where, at high tide, the deafening pound of the sea is on full display.
Our Hotel Pick:
6. Bethel
About 12 miles from Maine's western border is the pretty mountain village of Bethel. This is activity central for outdoorsy types, who can explore their surroundings by way of rafting or tubing on the Androscoggin River, skiing nearby cross-country and downhill trails, horseback riding through the foothills of the White Mountains, or hiking to spectacular views on summit treks across Grafton Notch State Park. For fuel between excursions, Bethel has several old-fashioned diners, roadhouses, and markets. And the burgeoning Maine Mineral & Gem Museum (grand opening slated for this fall) is a fun place to stop to marvel at the Maine rock specimens; the Bethel region is known for its tourmaline. When the museum is fully up and running, its permanent exhibition will include extraterrestrial meteorites from Mars and the moon.
7. Ellsworth
Ellsworth is tantalizingly close to Mount Desert Island (home to Bar Harbor), and, historically, its thousands of seasonal visitors just passed through on Route One or stopped to stock up on supplies at its supermarkets, malls, and auto-service stops — conveniences not readily available on Mount Desert. In recent years, more and more of those travelers have stopped to discover Ellsworth's charms and attractions, like the historic Woodlawn garden estate and the Telephone Museum. This being small-town Maine, there's a beloved lobster joint: the Union River Lobster Pot, where a cook prepares lobsters, clams, scallops, and mussels outside and patrons can sit in a screened-in porch while enjoying views of the river. If you can resist the Lobster Pot's wild Maine blueberry pie and three-berry crisp, Morton's Moo Homemade Ice Cream is a charming dairy bar in an old home just off Main Street, with a menu of ice-cream sandwiches, banana splits, and soda floats. Antiquing is, of course, big business here (we like Old Creamery Antique Mall in town, and Big Chicken Barn out on Route One). Immersing oneself in nature is also a popular pastime. The 87-mile-long Down East Sunrise Trail begins in Ellsworth. Stretching to Ayers Junction, it is the longest recreational railroad trail in the state. More peaceful walking trails can be found at the Birdsacre Stanwood Homestead Museum and Wildlife Sanctuary.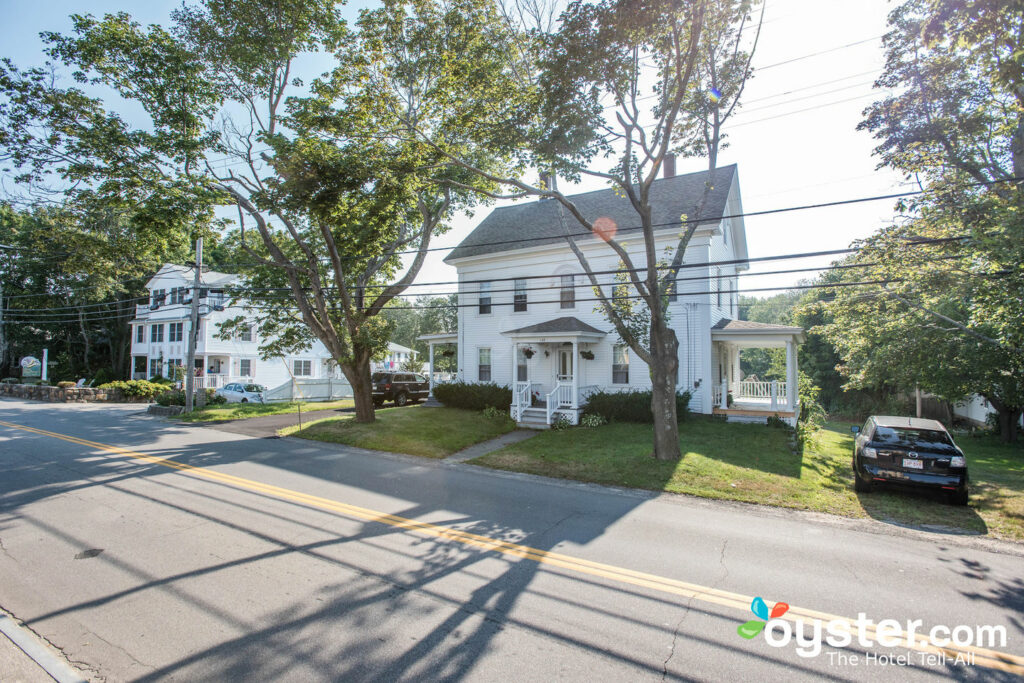 In a state full of picturesque seaside towns, Ogunquit is easily one of the loveliest (the town's name is Algonquin for "beautiful place by the sea"). This coastal beauty is most apparent on the scenic Marginal Way cliffside footpath, which stretches along the shoreline for about a mile and a half and leads to public beaches. These beaches — wide and sandy and atypical of Maine — are one of the town's biggest draws. Ogunquit takes great pride in its vibrant LGBT community and is home to gay festivals and events, as well as fantastic shops, a theater, and restaurants. It's easy to explore by foot and, in high season, a trolley offers hop-on/hop-off service around town.
Our Hotel Pick:
9. Damariscotta/Newcastle
Straddling the Damariscotta River and connected by the Main Street bridge are the twin villages of Damariscotta and Newcastle. A perfect day in this charming area might include kayaking or boating down the river, finding a swimming hole, or hiking through orchards and meadows to the riverside Whaleback Shell Midden, a historic site where you can see layers of prehistoric shells. (On your way back from the trail, be sure to stop at the Round Top Ice Cream stand, where the flavor board boasts more than 60 varieties, including peanut butter and black raspberry.) Or, you might be happy just poking around the downtown local businesses, like the Maine Coast Book Shop & Cafe and the delightfully throwback Waltz Soda Fountain, where you can grab a retro round barstool, an egg cream, and a hearty side of local gossip from the folks down the counter.
10. Wiscasset
The beautifully preserved harbor town of Wiscasset is well worth a stop for a lobster lunch and a look around. If you don't mind waiting, join the line at Red's Eats, a decades-old Wiscasset institution that many Mainers and New Englanders swear makes the best lobster rolls around. While in Wiscasset's historic designated village center, check out Rock Paper Scissors, an adorable shop for ceramics and stationary, and the Nickels-Sortwell House, a stately ship captain's home built in 1807 that now serves as a museum from May through October.
On your way out of town, don't miss the Wiscasset Village Antiques, a tri-level barn where folks can wade through old woodworking tools, chicken egg baskets, and collectible Mason jars. You'll probably want a big slice of buttery triple-berry pie (a la mode with blueberry ice cream, of course) and a cup of coffee from Judi's Country Store, where you can also stock up on Judi's homemade whoopie pies, jams, and fudge, plus local pottery, braided rugs, and soaps.
You'll Also Like:
All products are independently selected by our writers and editors. If you buy something through our links, Oyster may earn an affiliate commission.