Cruises offer almost all your vacation needs within easy reach: restaurants, bars, casinos, pools, exotic port locales, live entertainment, and live music, to name a few. It's an easy way to visit several different countries and eat a handful of different cuisines without ever having to change rooms. Unfortunately, as convenient and accessible as cruises are, there's no denying that they are typically designed for a minimum of two passengers, frequently leaving solo travelers to feel a bit jettisoned. However, over the years, more and more people have thrown caution (and often extra money) to the wind and set sail as solo cruisers.
Don't be fooled or daunted. While there's a long way to go until cruising solo seems like second nature, hitting the high seas alone has its advantages. Solo travelers have the freedom of choosing when to be social and when to relish their alone time. In our humble professional opinion, cruises are a great option for a solo vacation since you have so much at your fingertips, plus have the added bonus of social freedom. That said, there are still a few things you should know before you book your trip. Whether it's how to save money on room rates or the easiest ways to meet people, here are our six tips for going on a cruise alone.
1. Save money with a cruise that has single cabins.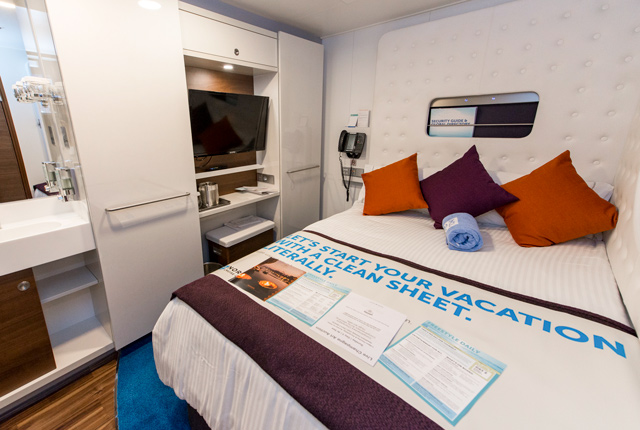 The first thing to consider when deciding whether or not to go on a cruise alone is the cost. The majority of cruise ship cabins are designed — and budgeted — for two or more people. This means that cabin costs are usually geared towards double occupancy, and as a single cruiser, you'll pretty much be paying the same total price as the couple down the hall. However, cruise lines are starting to hear the call from solo travelers and a few have pioneered the space by providing single cabins. The prices aren't quite slashed by half as you might expect, but single cabins are still cheaper than springing for a regular double occupancy stateroom on your own.
2. Take advantage of exclusive perks for solo travelers.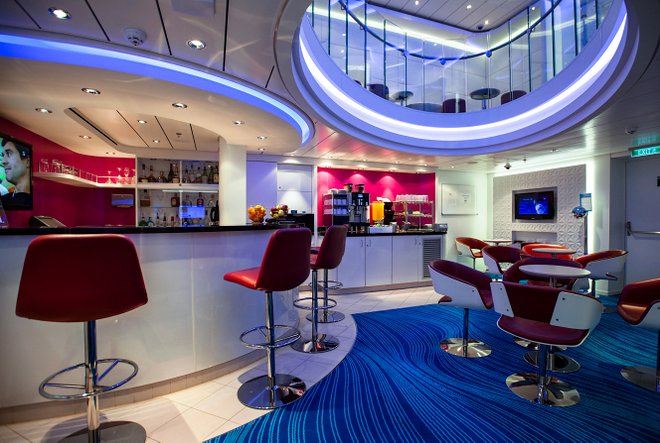 Though single cabins are usually small, sailing solo doesn't have to mean a downsized experience. In fact, some passengers who book single cabins have access to exclusive features that aren't available to those who brought a buddy. For example, anyone who books a single cabin on Norwegian's Epic, Breakaway, Escape, or Getaway also has access to the Studio Lounge, a meeting and lounging spot with TVs, coffee, tea, and pre-dinner drinks. On Holland America, single cabin guests have the opportunity to dine in the main dining room with advance reservations (though, to be fair, singles that meet on a Royal Caribbean or Carnival ship could also have a date-night dinner, if both were on flexible dining plans). Other opportunities to mingle with other guests include informal cocktail hours for singles as well as other singles-only ship events. Some ships even have stand-in gentlemen on call to dine and dance with the single ladies, if they so desire.
3. Opt for a set dining time.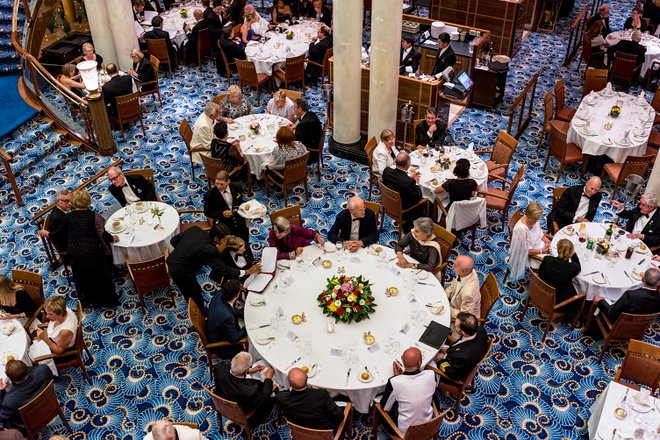 The freedom of cruisers being able to dine when they want was one of the most welcomed changes in traditional cruising. However, if you're a solo cruiser and you select the flexible dining option (called My Time Dining on Royal Caribbean, Anytime Dining on Princess, or Your Time Dining on Carnival, for example), you'll most likely be eating all of your main dining room meals alone in the the evening. Why? Because unlike the set dining times that often put smaller groups together on larger tables in order to fill the dining room, flexible dinner seatings are either done on a reservation or a first-come, first-served basis. Most folks who choose this option aren't keen on having strangers at their table. For some, it's one of the perks of flexible dining. You can always request to be seated with others on flexible dining, but they may not oblige.
4. Participate in competitive ship activities.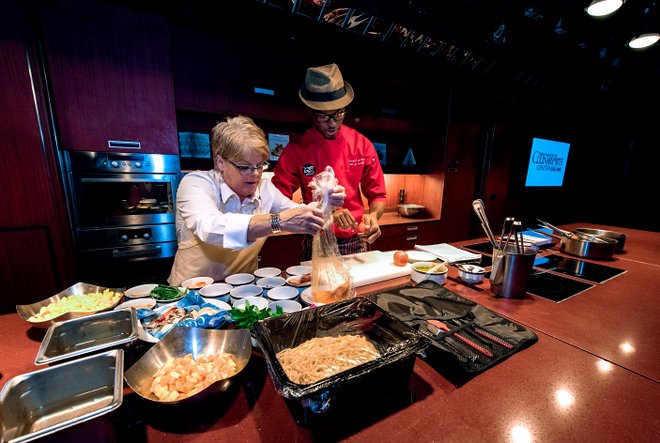 The best way to meet people is to get out there and put yourself in front of them. No matter what ship you are on, there will be a ton of activities for solo cruisers to join in on and even win big, from karaoke and pool games to dance-offs and bellyflop competitions. For solo cruisers who aren't that outgoing, hit up a game of bingo or trivia, or join a cooking class where you can still enjoy the camaraderie of your fellow cruisers and even make a few friends without the spotlight being directly on you.
5. Stick to your budget.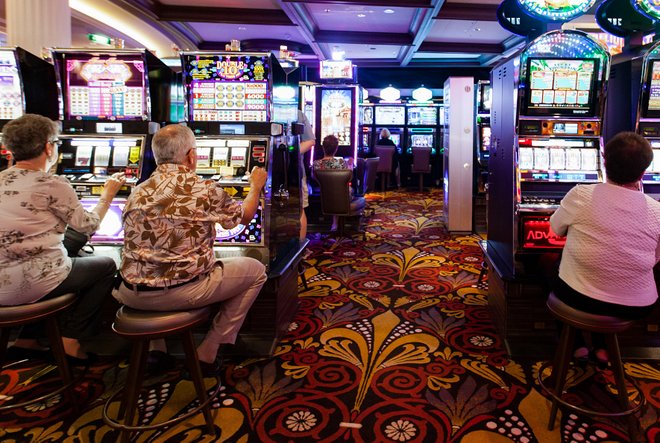 Whether traveling solo or in a big group, most people tend to have at least a general guideline when it comes to their budget. Cruises, however, are notorious for having optional extras that add up faster than you can say "ahoy!" This can be especially true for solo cruisers who may find themselves with a lot of downtime that can be easily filled by nights in the casino, a ice-breaking drink at the bar, or solo serenity in the spa. Without a travel buddy, you might max out your budget quickly, so keep a tight eye on your onboard spending and bring a few good books to help pass the time.
6. Enjoy yourself — literally.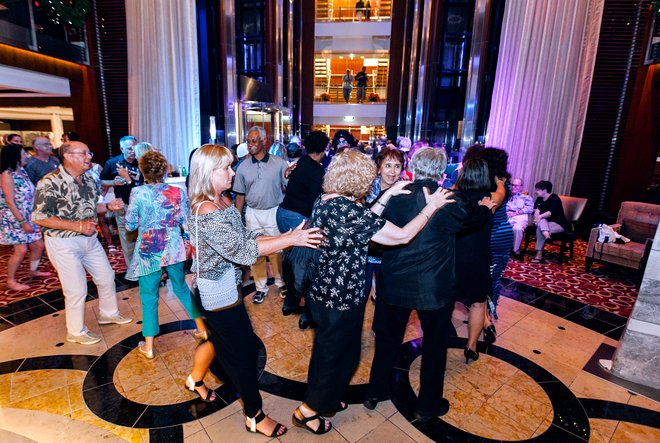 Chances are, if you choose to cruise solo, it's because you don't mind hanging out alone, so embrace all the quality time you have with yourself. Taking a solo vacation of any kind is a great way to unplug, get lost in your own thoughts, and be on your own schedule to do whatever you want at any given time. Going on a solo cruise is a great way to reach your inner zen — no phones, no internet (if you choose), no interacting with people (unless you want to), and best of all, no compromise.
Don't head on your next cruise with a bag from high school, update with the best of the best.
NOW WATCH: 7 Things You Should Never Do on a Cruise
You'll Also Like:
All products are independently selected by our writers and editors. If you buy something through our links, Oyster may earn an affiliate commission.