If you want to visit the beautiful national parks of the United States on a budget, you're welcome to camp at one of the many affordable sites across the country. But we know very well that camping isn't for all. As it might be hard to justify splurging on a luxury hotel, since you'll be spending a good amount of time in the great outdoors, we've come up with a list of wonderful budget hotels near national parks that provide comfortable stays without a huge price tag.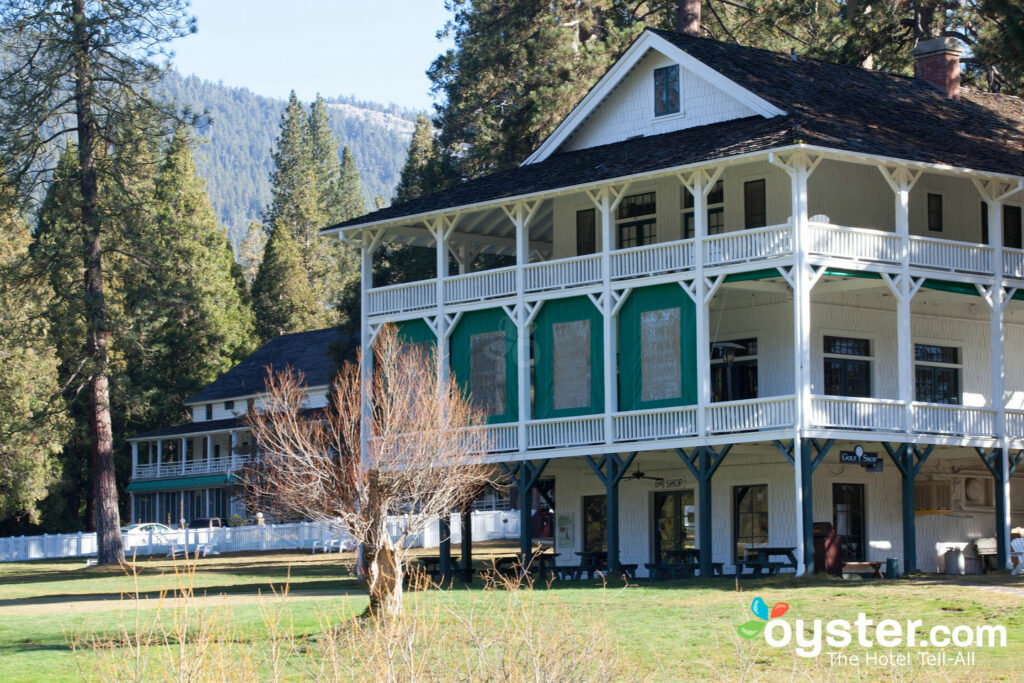 Big Trees Lodge is a budget hotel with a lot going for it. It's located within Yosemite National Park, so visitors don't have to go far to explore the beauty of the park. Built in 1876 and made up of six whitewashed buildings, this lodging has charming, cozy rooms filled with Victorian furniture and floral accents. For those who don't want to spend a lot, both parking and breakfast are free. Plus, visitors can opt for rooms with shared bathroom facilities to save a bit more cash. Other perks include a restaurant on-site, a pool, direct access to a golf course, musical performances in the evenings, and tennis courts.
It's hard to beat the prices and perks at the Yavapai Lodge in the Grand Canyon. The rooms may not have Wi-Fi (though it's available in public areas) and they're modestly appointed, but they're clean and comfortable with coffeemakers and mini-fridges. For those who need air-conditioning, be sure to book a room in the East Building. There are several dining options on-site. It's only a three-minute walk to the park's headquarters, and there's a free shuttle bus that stops in front of the hotel and takes guests to the South Rim and other landmarks in the Grand Canyon National Park.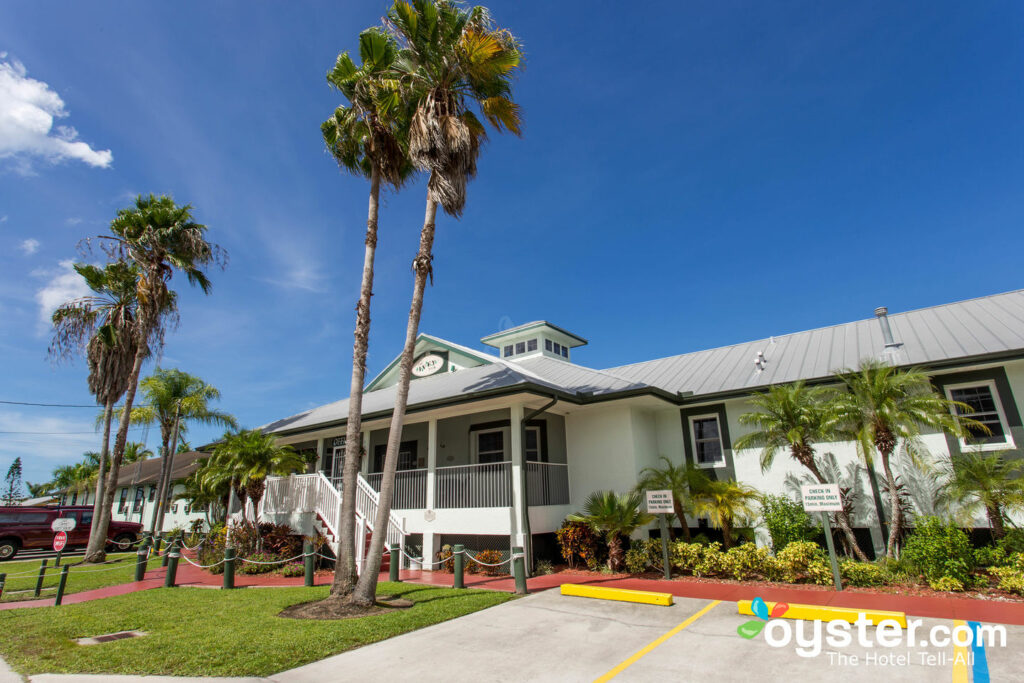 Free breakfast and parking make Ivey House a great budget-friendly pick for a trip to the Everglades National Park. It's only a five-minute drive to the Everglades from the hotel, though for those without a car, the hotel offers a shuttle service (for a fee), and they'll also transport your equipment, like canoes and kayaks from the on-site rental facility, to your jumping off point in the park. The rooms, which have mini-fridges and air-conditioning, are a little old-fashioned here, but that just adds to the cozy bed-and-breakfast vibe. And after a full day of rowing through the waters, come back for a dip in the hotel's screened-in pool.
Old Creek Lodge is a value hotel that's just six minutes away from the Great Smoky Mountains National Park. Rooms here are outfitted well with gas fireplaces, free Wi-Fi, coffeemakers, and mini-fridges. Many of them even have creek or mountain views. The pool may be small, but it's heated. The decor is the right kind of mountain rustic without seeming dated. Like many other budget hotels near national parks, the parking and breakfast are free, but the breakfast here is a notch above, featuring waffles, biscuits, and gravy.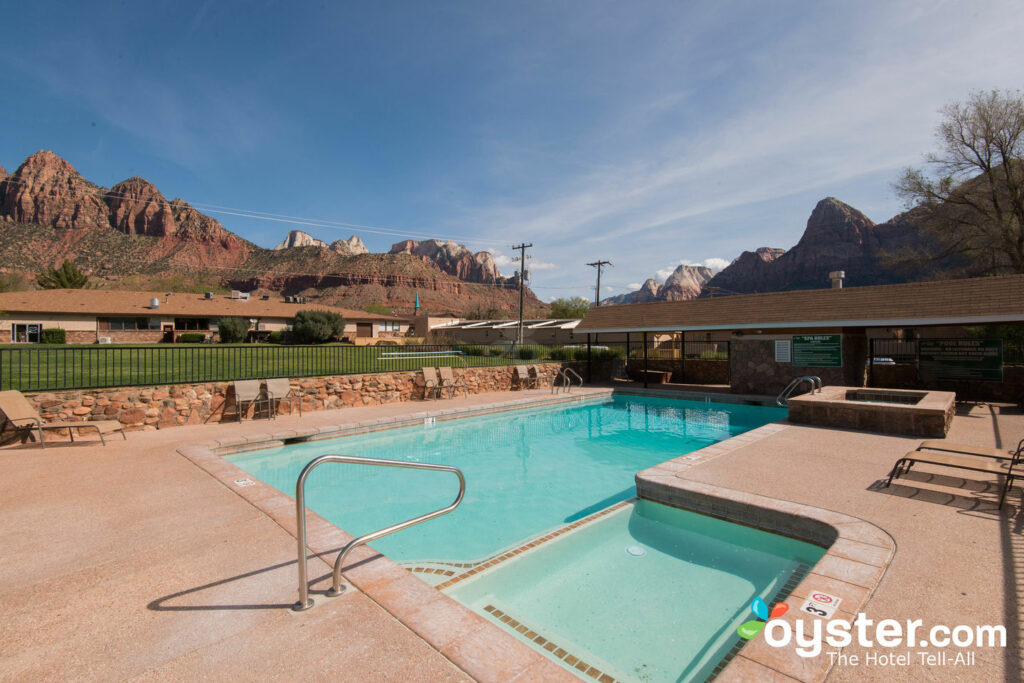 Bumbleberry Inn makes for a good night's rest for travelers attracted to the red cliffs of the Zion National Park. The rooms at this family-run hotel may feel a bit basic, but they include free Wi-Fi, mini-fridges, and microwaves. Plus, the views of Zion, which surrounds the hotel, are fantastic. There's also a pool, hot tub, and breakfast included in the rates. The gift shop has a bakery that serves the hotel's popular bumbleberry pies. And, to top it all off, there's a cute little petting zoo on-site, a perfect addition for families with kids.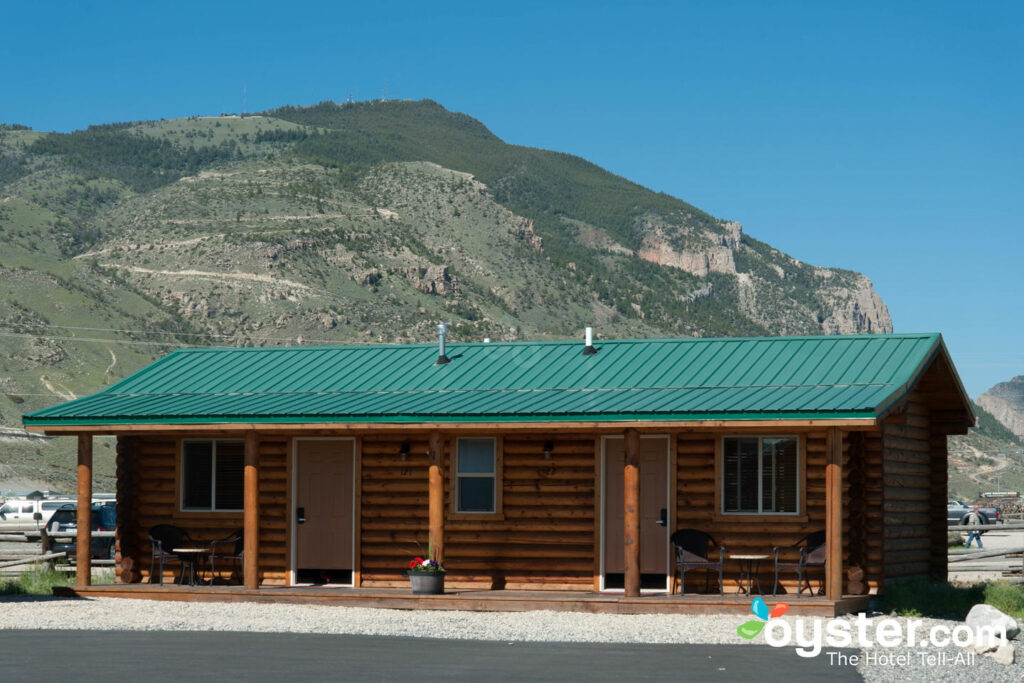 Cody Cowboy Village is surrounded by mountains and is the perfect budget-friendly jumping off point to visit Yellowstone National Park, as it's only a 30-minute drive to the park's entrance. The hotel has an outdoor pool and hot tub, plus a free breakfast buffet offered every day. The prices are great for what you get — charming cabin-like rooms with flat-screen TVs, mini-fridges, and porches. Though it doesn't have a lot in terms of amenities, the price is right and the stay is comfortable, clean, and convenient for those wanting to visit one the country's most-visited national parks.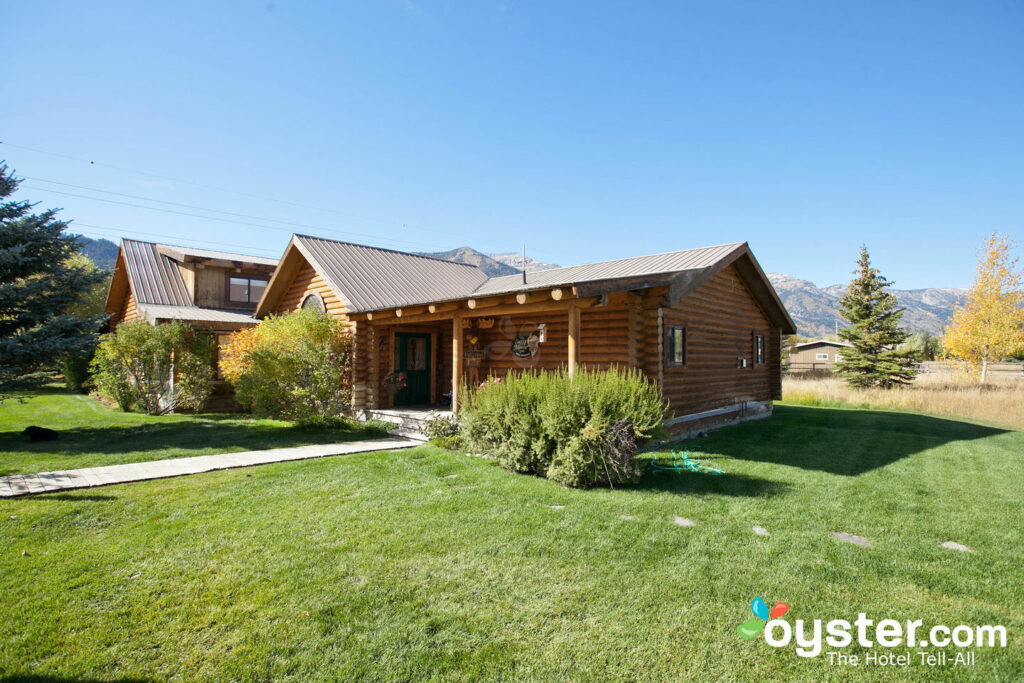 The petite Sassy Moose Inn has five homey rooms and is only a 22-minute drive from Grand Teton National Park. The hearty breakfast that comes with the rooms includes the whole fixings: bacon, eggs, hash browns, and pastries. If you want to splurge a bit, there's even a small spa on-site that offers massages and beauty treatments, but they will cost you. The rooms don't come with a lot of amenities — mostly just TVs (some are tube TVs at that), but small fireplaces and great views might satisfy most budget travelers.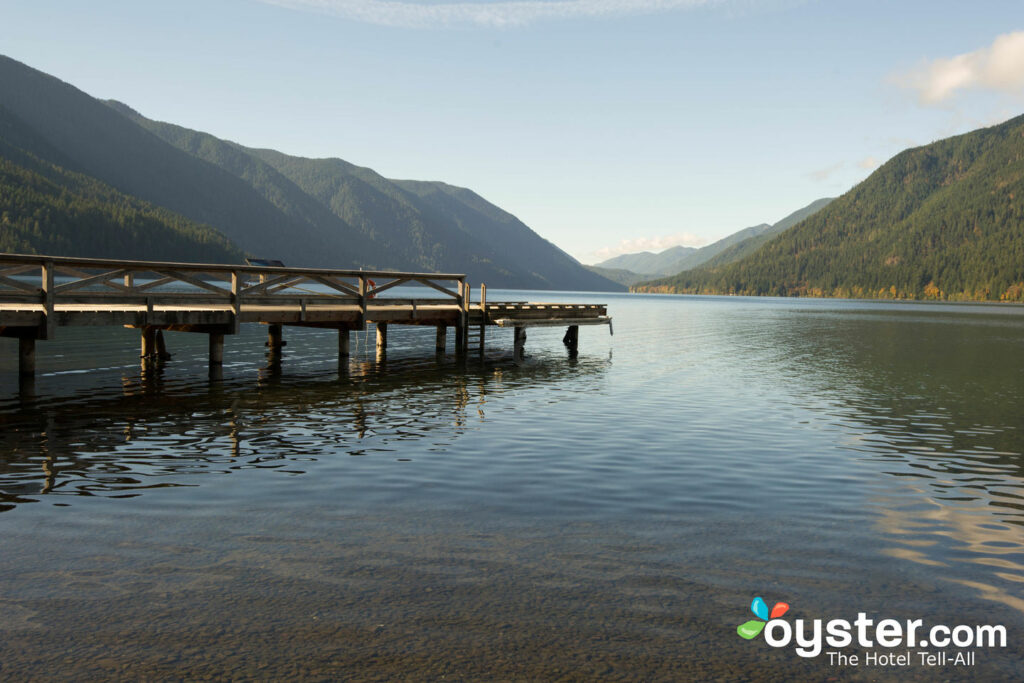 A budget-friendly lodge set on the shores of a lake and nestled in the middle of a national park? Yes, please! Enter: Lake Crescent Lodge, located in the Olympic National Park. There are a few accommodation options here. The cabins are a bit pricier, but they're located along the shoreline of Lake Crescent and include fireplaces, microwaves, and mini-fridges. However, most budget travelers will be drawn to the main building's rooms for their price, though they do lack flat-screen TVs and are only equipped with coffeemakers. Take note that the Historic Rooms have thin walls, must share bathroom facilities, and don't often have breakfast included in the rate. They are, however, the cheapest in price. Guests can start a hike into the park right from the property, or rent a canoe or kayak from the hotel and paddle out onto Lake Crescent.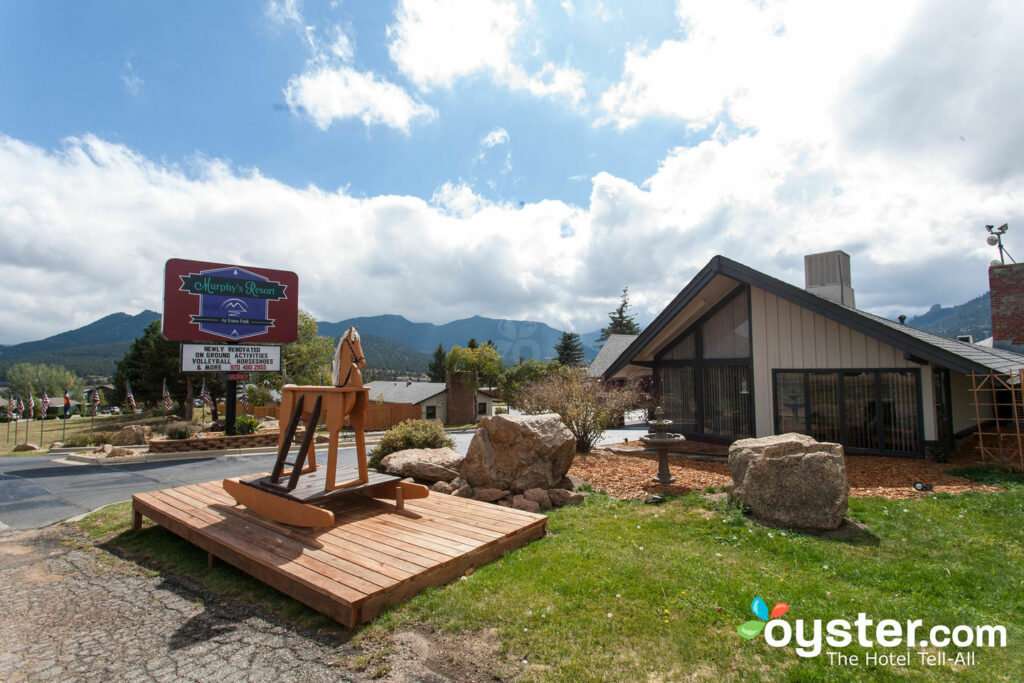 Located near Lake Estes, Murphy's Resort at Estes Park offers low rates and free breakfast, and it's just a five-minute drive from the Rocky Mountain National Park. Rooms here are modern with flat-screen TVs, mini-fridges, and microwaves. Amenities include a pool and outdoor games like tetherball, shuffleboard, and horseshoe. Free perks include breakfast, Wi-Fi, popcorn during office hours, DVDs to borrow, and a summer shuttle provided to the park.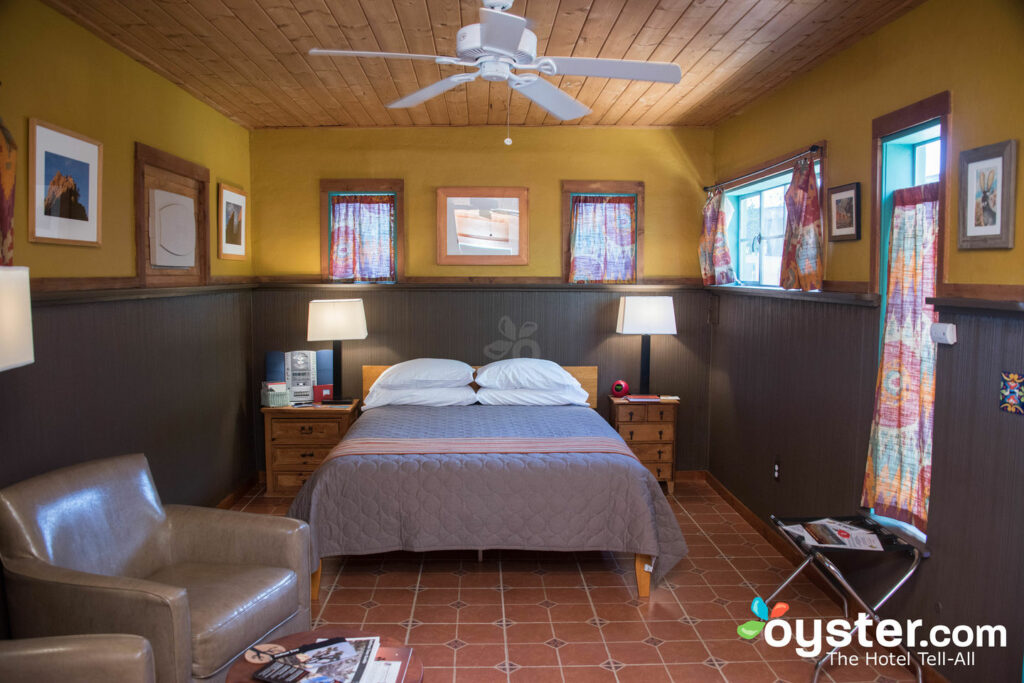 Spin and Margie's Desert Hideaway provides a comfortable budget stay near Joshua Tree National Park. This small hotel is decorated in a slew of colors with Mexican design accents, vintage furniture and signs, and a cactus garden. It's just a 12-minute drive to the entrance of Joshua Tree National Park. The five rooms here are cabins with free Wi-Fi, flat-screen TVs, air-conditioning, and all but the Cactus Wren Cabin have kitchens. Breakfast isn't offered here, but at least with kitchens in most rooms, the budget-savvy traveler can manage his or her own dining needs and perhaps save a few bucks to visit another beautiful national park.
You'll Also Enjoy:
All products are independently selected by our writers and editors. If you buy something through our links, Oyster may earn an affiliate commission.