Some travelers make the trip to California to zoom down Disneyland coasters, feed the rhinos at San Diego Zoo, or soak up L.A.'s celebrity culture. Others want to see California's quieter, quirkier side: the California of Craftsman homes and cozy porches, of quaint bungalows and redwood verandas, of shady gardens with oak trees and fountains. If starting your days with a gourmet breakfast on the patio -- and easing into evenings with brandy by the fire or free wine in a vine-covered gazebo -- sounds like the kind of vacation you're after, you'll treasure your stay at one of these nine all-out adorable inns. Located in destinations from Coronado to Calistoga, Santa Monica to Sonoma, these bed-and-breakfasts get A-pluses for charm, warmth, and homeyness. (Did we mention free wine? Almost all have free wine.)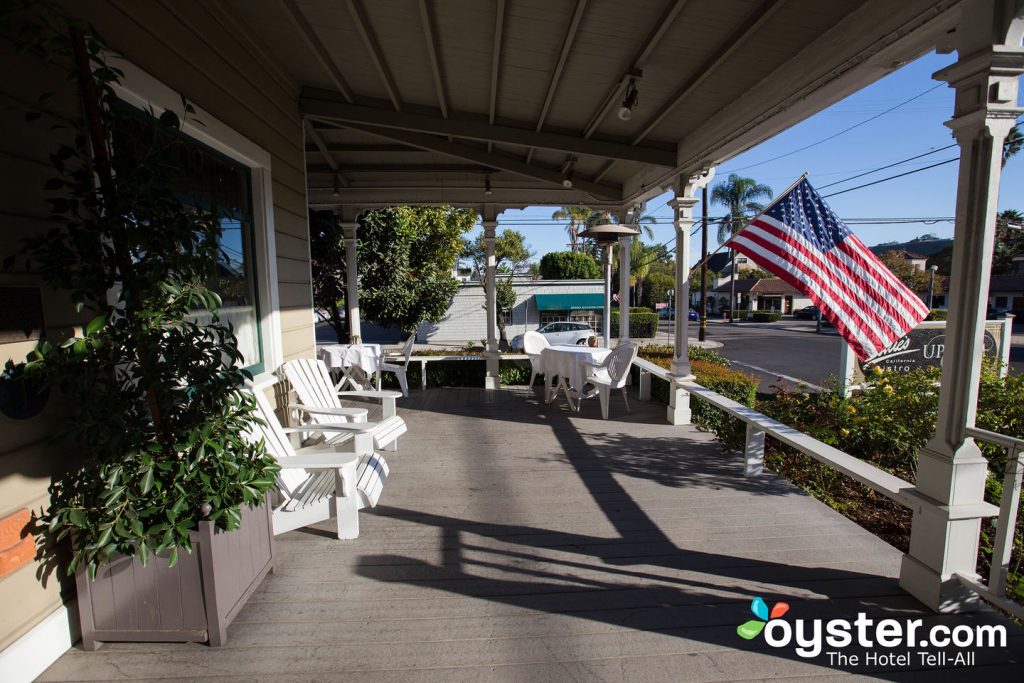 The oldest continuously operating hotel in Southern California, the Upham Hotel and Country House is a historic property (the original building dates to 1871) set on an acre of garden grounds in the middle of Santa Barbara. It's actually two sister properties: There's the boutique Upham comprising small bungalows and elegant cottages, and the Country House, a restored Victorian building just down the street that operates like a traditional bed-and-breakfast and has features like four-poster beds, French doors, and wood-burning fireplaces in the rooms. Both share amenities (like free wine and cheese in the afternoons and milk and cookies in the evenings), though Country House serves a more full-fledged breakfast.
From its pillared front porch to its finial-topped gables, this Queen Anne Revival property exudes turn-of-the-last-century appeal without too much frill and froufrou. The historic main house — there are also two garden cottages and a carriage house — has the welcoming feel of a private home (even the discreet reception desk seems to dispel any impersonal hotel vibe). After a careful restoration, the Napa inn retains its heritage character, too, as evident in the front parlor's fluted columns and the eight spacious suites' fireplaces and soak-worthy bathtubs. The free chef breakfast might include eggs Benedict with smoked salmon or local yogurt with homemade granola and fresh seasonal fruit, while a free afternoon happy hour pairs Napa Valley wines with local charcuterie and other tasty bites.
This quaint place caters to couples wanting a charming historic ambience close to downtown Sacramento. Amber House's pair of two-story buildings — a 1905 Craftsman and an 1895 Colonial Revival — offers a delightful step back in time. Classy yet comfortable spaces are furnished with fine antiques, rugs, stained glass, and Mission-style leather chairs. The gourmet breakfast changes daily and can be enjoyed in the 10 individually decorated rooms, in the lovely dining room, or on the covered porch. Serving times are flexible to suit each guest, and pre-breakfast coffee and tea can be brought to rooms on request. Free brandy is offered in the lobby, and craft wine and beer are available for purchase.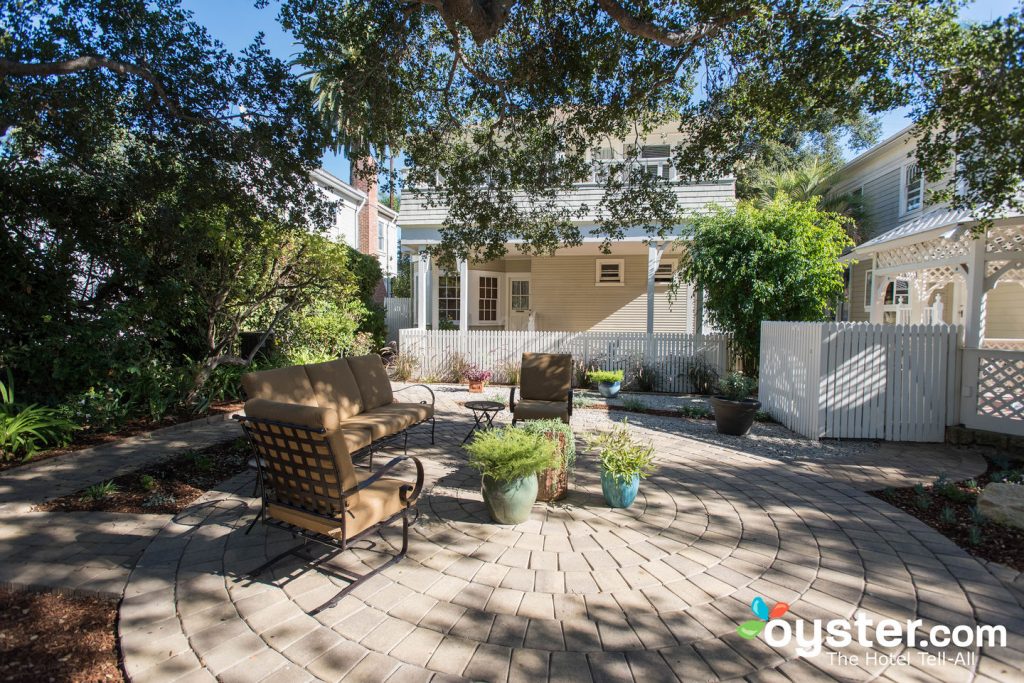 This elegant inn consists of seven buildings — two houses from the late 1800s and four bungalows built in the 1940s — centered around a tranquil garden with an oak tree, gazebo, fountain, and benches. The 18 rooms are decorated in an English-country style, with floral patterns and fresh flowers. A few rooms — such as the Caterpillar and the White Rabbit — have private balconies, and some others come with fireplaces and jetted tubs. Breakfast is served in the main house and includes a hot dish and access to a small buffet with hardboiled eggs, English muffins, cheese, and cold cuts. Breakfast room service is also available. A free evening wine hour takes place in the main house, and baked goods are set out at night.
What began as an early 20th-century boarding house for aviation students is now one of the nicest places to stay in Coronado. The main building is a charming stucco structure with green window frames and a wide porch with wicker furniture. Palm trees, flowering plants, and fountains on the lawn offset the lodge-like interiors, where there are wooden ceiling beams, wood floors with tapestry rugs, and a brick fireplace. The lodge's history is also felt in the 17 spacious rooms, which have antique touches like Tiffany lamps or wrought-iron bed frames.
A 1912 Craftsman house was adapted to create this welcoming bed-and-breakfast. In the front parlor, a fireplace, Oriental rug, and dark wood and black leather Mission-style furniture add to the cozy, early 20th-century atmosphere. The five guest rooms are decorated with similar Arts-and-Crafts-style furnishings, but some of the bathrooms are a bit cramped. A back porch and gazebo make nice perches for breathing the Napa Valley air and admiring the landscape. Wine Way's generous breakfast comes with fresh breads and scones, plus menu items like poached eggs and homemade granola. Owner Gillian Kite is the author of "Inn Food Seasonal Breakfasts in the Wine Country," and offers cooking classes that involve foraging for ingredients in Sonoma County.
Located a few minutes from the beach, Channel Road Inn is an attractive 1910 Colonial Revival property with a homey vibe and period details, like the oak front door and a fireplace featuring vintage Batchelder tiles. The cozy country-house style runs to the 15 rooms, many of which have fireplaces and garden views. Some have private porches or balconies. The free breakfast buffet features cereal, baked goods, and hot items like pancakes, quiche, and French toast. Breakfast delivery is available for an extra charge. Free wine, snacks, and cookies are served in the afternoons, and free coffee, tea, water, and soda available 24 hours a day in the dining room.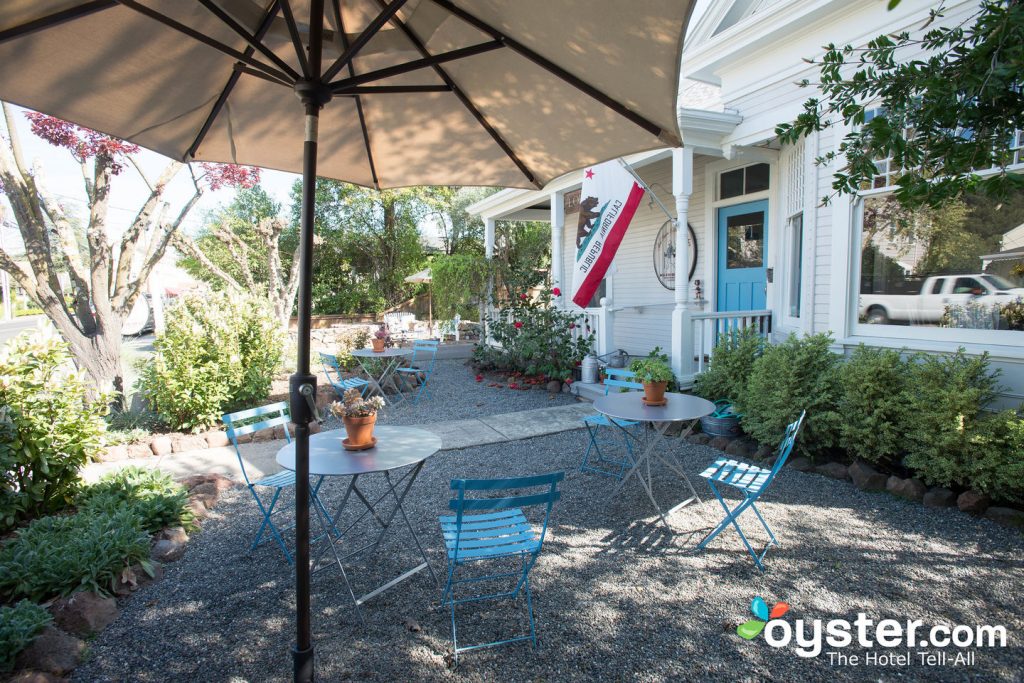 Even the name is cute! An Inn 2 Remember is a homey spot in downtown Sonoma with country-chic interiors. The inn's six rooms feature light and airy French vintage decor, welcome snacks, and free Wi-Fi, and several rooms have fireplaces filled with candles and private shaded porches. Rooms lack tea- and coffee-making facilities, but there is a patio and gazebo area with a communal coffee machine. Guests can choose between the gazebo or a sunlit dining room for breakfast, which includes items like bread pudding, quiche, and chicken sausage. Other freebies include loaner bikes and vouchers for wine tastings at nearby wineries.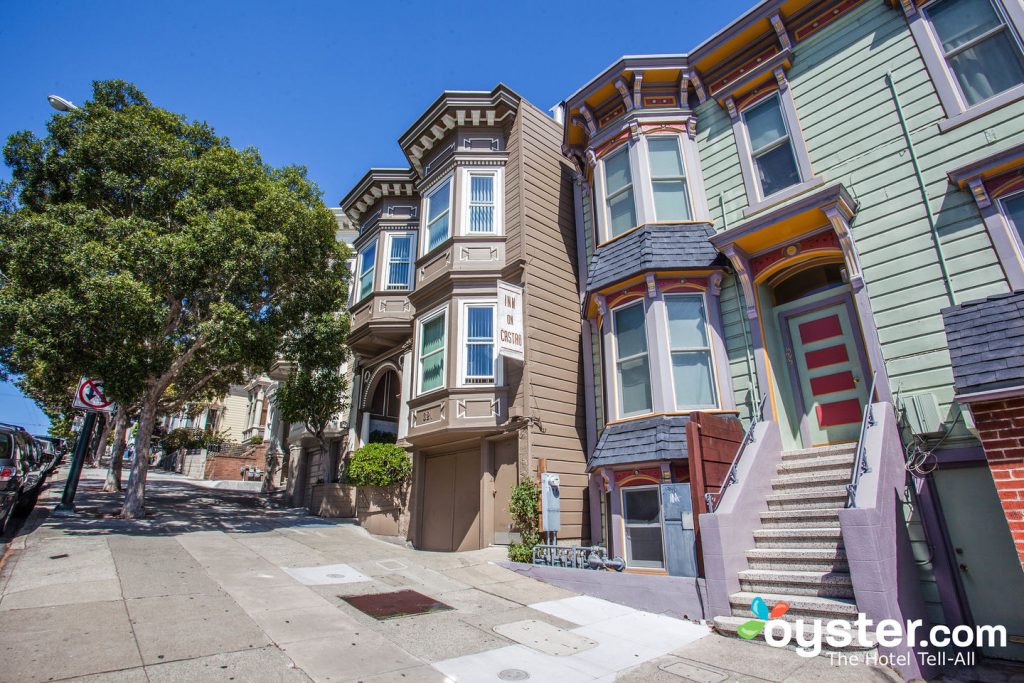 The Inn on Castro is located on a tree-lined street lined with pastel-hued Victorian and Edwardian-style houses. Built in the 1890s, the restored house has an inviting living room with Italian module sofas and a fireplace, a garden with lots of lush plants, and an upper-floor balcony offering scenic views over the city. The eight guest rooms and three apartments are decorated in a colorful and eclectic style, but not all have private bathrooms. Apartments come with full kitchens. The standout breakfast is served in the dining room around a communal table, and includes a spread of fresh fruit, French toast, pancakes, eggs prepared in different ways, freshly squeezed orange juice, tea, and coffee. The host is especially friendly and knowledgeable about the neighborhood, which adds to the personal touch here.
You'll Also Like:
All products are independently selected by our writers and editors. If you buy something through our links, Oyster may earn an affiliate commission.