There's nothing that will ruin your vacation faster than getting scammed out of your hard-earned money -- and even the most seasoned travelers can sometimes get tricked. (There's no shame in it -- I've personally fallen victim to both pickpockets and dishonest taxi drivers, and I do this for a living.) But "forewarned" is "forearmed," which is why we're letting you in on some of the most common -- but still for many, the least expected -- travel scams perpetrated around the world.
Important Preliminary Tip: U.S. citizens should also always read up on their destination on travel.state.gov before they travel. "Travel.state.gov has a wealth of information about these scams," says Michael Shaw, an American Citizen Services Specialist for the Bureau of Consular Affairs. He says it's also a good idea to sign up for The Smart Traveler Enrollment Program, and let your friends and family know your itinerary in advance.
1. The Chinese Tea Ceremony Scam
According to Mitchell Blatt, lead author of the Panda Guides Hong Kong guidebook, the most common scam in China is the so-called "tea ceremony scam," in which a young Chinese person asks tourists if they want to experience an authentic Chinese tea ceremony. "Then they take the tourists to a place they have a relationship with, and when the bill comes, it could be a few thousand yuan — much higher than market price. "This is particularly common in popular tourist cities like Shanghai, Beijing, and Xi'an," he says.
According to Brent Cumberford, founder of personal finance website VOSA.com, the tea ceremony scam can turn dangerous. A friend of his was drugged during such a ceremony. "Glasses where raised and all the locals drank their tea like it was a shot. My friend only had a sip. They tried to get him to shoot the tea, which he thought was weird since it was hot tea," Cumberford says. "Within a few seconds he started to feel light headed, dizzy, and immediately figure out that he had been drugged." Luckily, Cumberford's friend was able to get away. "He staggered his way to safety and narrowly escaped being robbed, or worse."
So what can you do to avoid this scam? "Be wary of strangers inviting you places," Blatt says. Or opt to enjoy tea somewhere you know is safe, such as the popular, sumptuous afternoon High Tea at The Peninsula Hong Kong.
2. The "Temple Is Closed" Gem Scam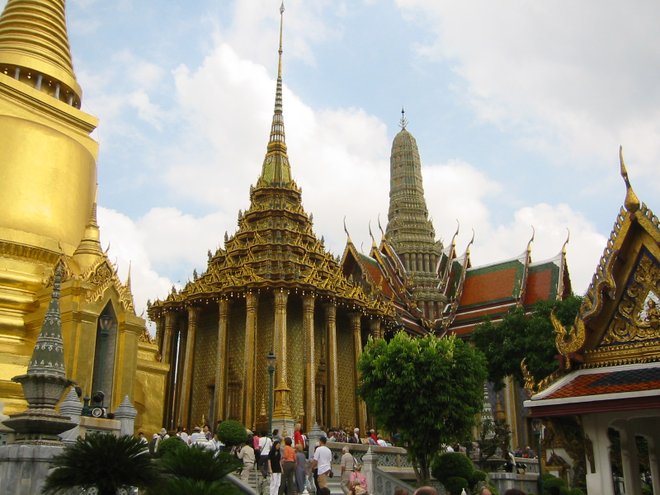 In Bangkok, tourists to the Grand Palace should be wary of locals waiting at the entrance who inform them that the temple is closed. This is almost always a trick. One near-victim of this scam, Sourabh Mathur from Bangalore, recounts his experience. "The scamster was standing right next to the entrance so we took it seriously," he says. "He then called a tuk-tuk to take us to another temple which was supposedly open. While traveling in the tuk-tuk I was suspicious and I quickly Googled the palace [hours] and found out I had been tricked."
If Mathur hadn't hadn't gotten suspicious, his drive could have taken him for a ride — literally and figuratively. This particular con can be elaborate, and involves building up the mark's confidence by taking him to another temple or two, where strangers also involved in the scam will tell him in on a duty-free jewelry scheme that allows him to sell Thai gems at home for a profit. Eventually, the tuk-tuk guide will take the mark to a gem shop to purchase jewelry that is actually fake.
Avoiding this one isn't too difficult — just make sure you've done your research and know the hours the temple is open. The Grand Palace is usually open every day of the week from 8:30 a.m. to 3:30 p.m. Don't listen to anyone who tells you differently! Note that this scam may be practiced at other temples in other cities as well.
After a day visiting the temple and warding off con artists in chaotic Bangkok, we recommend returning to a hotel with a truly decadent spa, such as the one at the Sofitel So Bangkok.
3. Front Desk Credit Card Scam
It's easy to see how people have fallen victim to this one. Imagine that it's late at night in your hotel room when the phone rings — it's the front desk. There's a problem with your credit card on file, and they need you to repeat the number or provide a different card. "Of course, the call is not from the front desk. It is just from a scammer who uses this as an opportunity to steal your credit card number," says Steven Weisman, author of the blog Scamicide.com and a leading expert on scams and identity theft. There are other sneaky variations on this same scam as well. "A flier under your door that advertises a local pizza delivery service is also phony and just looking to get your credit card over the phone when you call," Weisman says.
To avoid this one, never provide your credit card number over the phone when you travel. Call the front desk back or go down in person to confirm the request, and only order delivery from vendors recommended and approved by the hotel. Even better, pick a hotel with terrific 24-hour room service from a celebrity chef kitchen, such as The Surrey in New York City, and avoid calling an outside service for delivery altogether.
4. Phony Vacation Listing Scam
Yikes — this is a sure-fire way to ruin your vacation: Book your hotel or vacation rental on a fake website. Unfortunately, phony listings seem to be a growing trend. "Consumers are looking at ads from travel companies and being led to websites that look legitimate, but are not. These are rogue vendors using false advertising to the consumer and leading the consumer to think they're actually booking a hotel reservation," Kerry Ranson, Chairman of the IHG Owners Association and President and COO of Expotel Hospitality Services, says. "And there have been cases where guests arrive at a hotel with a confirmation, but it's not the legitimate hotel confirmation and the guests do not have a room available to them." To avoid this one, make sure to call the hotel before you arrive to confirm they have your reservation on file — and always book through a trusted online travel agency or the hotel itself.
Vacation rentals are an even trickier proposition, as it can be hard to know if you are truly dealing with the owner. "One good way to protect yourself is to look up the real owner of the property online in the tax assessment listings for the town or city where the property is located to make sure they match the name of the person with whom you are dealing," Weisman says. Or use a reliable vacation rental site such as Flipkey.com (owned by Oyster.com's parent company, TripAdvisor, Inc.), where each owner is verified before being allowed to list.
5. Long-Haul Taxi Routes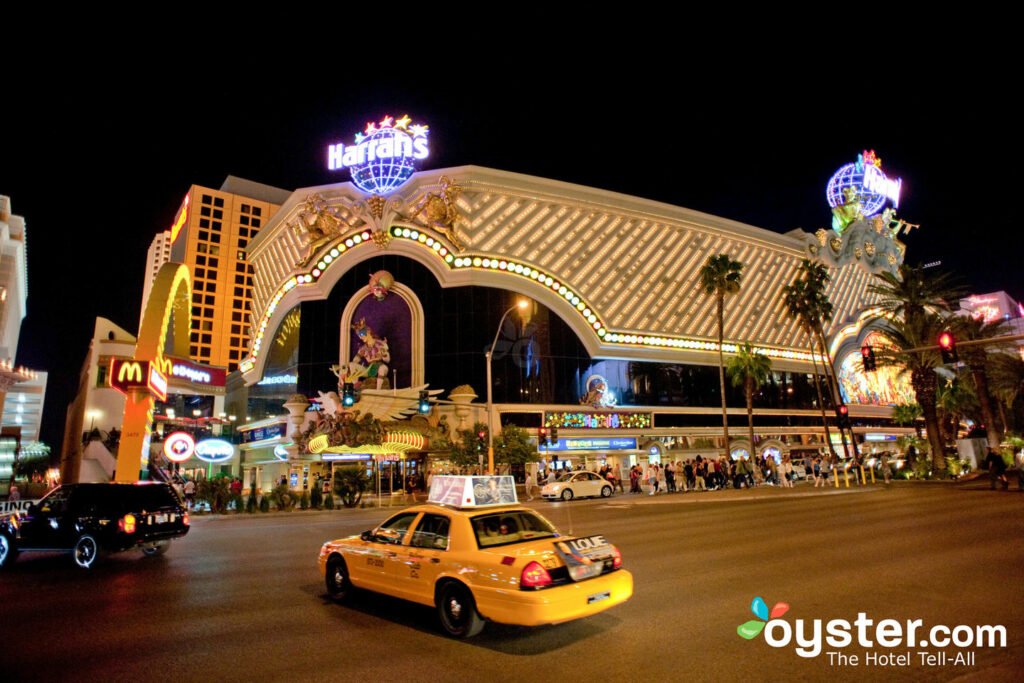 Most of us are familiar with this one — the taxi driver chooses a longer route, ostensibly to avoid traffic, but in reality to jack up the fare. This happened to me in Las Vegas while I was there covering hotels for Oyster.com; luckily, upon my arrival at the airport, an investigator for the Nevada Taxicab Authority noted by too-high fare and issued the driver a court summons. Most places don't have such organizations, however, and it can be difficult to know when to argue with the driver if you're in an unfamiliar place.
Kaamna Bhojwani-Dhawan, founder of momaboard.com, had a similar experience in Istanbul recently. "We found that the scheme du jour was taxi drivers telling tourists that there was a lot of traffic so they had to take the motorway, which drives up the fare much quicker," she says. "I ended up paying three times the fare the first time and then wizened up after a couple more taxi drivers tried to pull the same stunt."
If you pay for a data plan for your phone, this can be easier to avoid — check the recommended route on Google maps and you'll feel more confident telling the driver where to go.
6. Pickpocketing Scams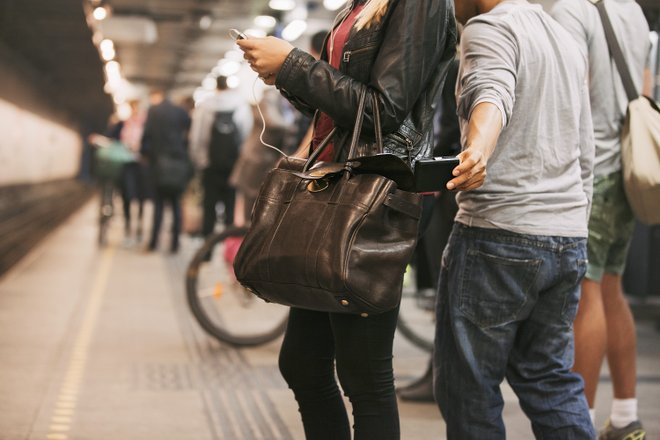 I personally was victim of a pickpocket in Rome, when I draped my purse over my chair in a crowded restaurant, and a child ran under the table and cut the strap. The best ways to prevent pickpocketing are to pay attention, particularly in crowded tourist areas, and if possible, keep valuables tucked away somewhere they're not easy to get at, such as in a zippered pocket, attached to your clothes by a lanyard, or in security money belts or travel pouches under your clothes. It's also a good idea to have a copy of your passport printed out and stored separately from your actual passport; it will save you a lot of time at the U.S. Embassy if you need to get an emergency replacement.
Pickpocketing is almost certainly the most common scam and the one most travelers are subjected to abroad. But pickpockets are increasingly inventive, and you may not be expecting some of the tricks they'll use to get their hands on your stuff. "They'll often try and stain your clothing and apologize profusely; while they're doing so someone else will reach into your pockets and bag," says Katie Lara, travel blogger at travelingpanties.com. "I've even seen fake dolls thrown into the air resembling babies so that you'll let your guard down and drop your belongings."
7. The Presumptive Close Scam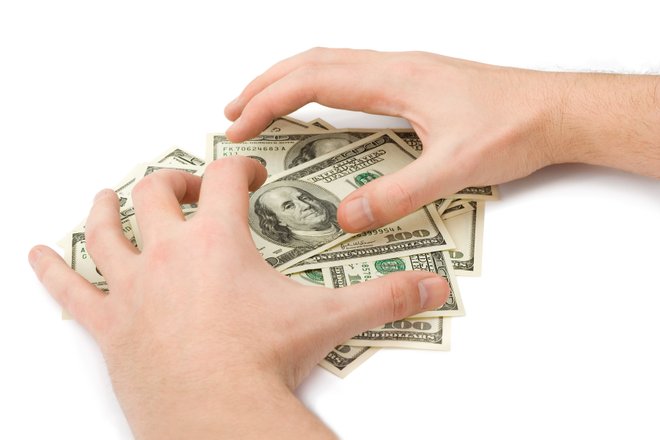 Salespeople around the world use this pressure tactic, often in business transactions — but it is equally prevalent among street vendors. In this technique, the vendor acts as if the target has already agreed to the sale. Anthony Biano, founder of The Travel Tart, experienced this after getting off a ferry from Spain and transferring to a bus in Tangiers. "Tangier is notorious for its hustlers who try and scam money for providing services you didn't want, ask for, or need," he says. One hustler followed him around, giving him advice, and then attempted to charge him for it. "I was annoyed at this and said no, because I didn't ask for his help and didn't use his advice anyway! He then pointed his finger to the sky and shouted, 'Well I hope that my god makes your bus crash and you're the only one who dies!'" he says. "I didn't know whether to be in shock or laugh."
Our advice? Do just what Bianco did and stand your ground — and then take that bus straight to one of the top luxury hotels in Marrakech for some serious pampering.
8. The Airport Scam
In the post-9/11 era, many of us would be wary if a stranger asked us to watch a bag at the airport. But unfortunately, there are still plenty of people not quite wary enough. It's not always terrorism you need to fear: In the airport scam, when the owner of the bag reappears, he or she will often be accompanied by someone appearing to be a police officer. "When people travel overseas, they often aren't
accustomed to different kinds of law enforcement uniforms," American Citizen Services Specialist Michael Shaw says. This makes it hard to tell if the uniform is in fact a costume. "The bag will contain
drugs or other illegal items and the perpetrators will extort money."
Shaw says this scam has become especially prevalent in Russia. "We
urge travelers to be cautious when traveling in any of Russia's airports," he says.
9. The Grandparents Scam
Many travel-related crimes can occur without any travel actually taking place. The so-called "Grandparents Scam" targets, you guessed it, grandparents, and the scammer will call pretending to be a grandchild. (In other variations, the caller might pretend to be a niece or nephew.) "The caller sounds upset and typically states
that they only have a few moments to talk. They've traveled to a popular
destination and an accident has befallen them," Shaw says. "They want money and they don't
want their parents to know about it." The accidents can range from getting stuck at the airport to getting stuck in jail, and the concerned grandparents are tricked into wiring money to the scammer. "The perpetrator communicates to the grandparents through an
online service like Skype so that the voice can sound somewhat distant and
slightly muffled," he says. He says this scam is particularly prevalent during spring break season.
All products are independently selected by our writers and editors. If you buy something through our links, Oyster may earn an affiliate commission.