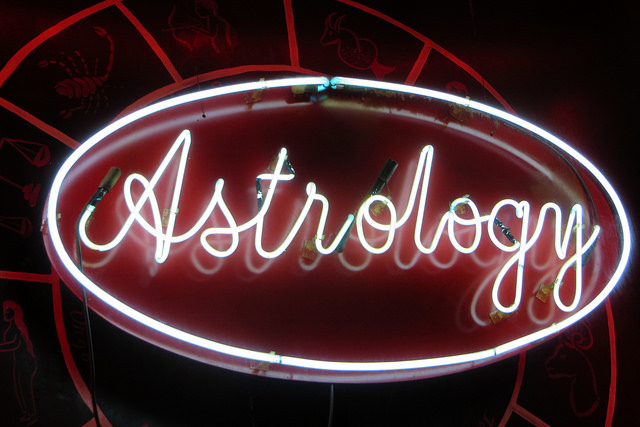 You probably choose a hotel based on budget, location, and amenities. And while we're proponents of the down-to-earth way to pick a hotel stay, wouldn't it be more fun to let the stars, specifically your stars, lead the way? Find your zodiac sign and read on for hotel astrology bliss.
Capricorns are often serious and traditional people with an ambitious streak that drives them to succeed. They have a tendency to work hard and play hard, too, which is why Capricorns should check in to The St. Regis San Francisco for pleasure and business. The central MoMa location means fast access to the Financial District for work and a four-block walk to Union Square for shopping. Sleek and modern suites provide a quiet respite and come with complimentary butler service. This means that Capricorns can delegate some of their tasks, then unwind in the indoor lap pool and Remede Spa.
Aquarians love to meet new people and are naturally curious. This water sign works well in groups, and friendships are highly important to them. We can't think of a better place to mix, mingle, and experiment than the world famous Ushuaia Ibiza Beach Hotel. It hosts the best international DJs several times a week and sexy guest rooms include turntables, blackout curtains, and erotica kits. Aquarians who can't get enough water at the two hotel pools can bring the party to the ocean on the hotel's luxury yacht.
Pisces are the artists of the zodiac and are known to become easily overwhelmed by crowds or too much stimulation. Pisces need a hotel where they can relax, collect themselves, and feel inspired. The Gramercy Park Hotel provides just the ticket. The hotel is a favorite among celebrities for its intimate vibe away from prying eyes. The walls are lined with original art by Andy Warhol and Jean-Michel Basquiat. If the rooftop bar scene gets to be too much, Pisces will appreciate the hotel's built-in escape plan. Guests get a coveted key to leafy Gramercy Park, Manhattan's only private park, across the street.
Aries have a tendency to dive right in to life. This energetic sign is courageous and approaches every challenge with bravado and zest. They're known to be spontaneous and daring, with the most energy in the zodiac. Let's just say it: Aries like to show off. Viva Wyndham Dominicus Beach is a natural fit for this active sign. Actual circus performers teach guests to hang upside-down by their knees on a trapeze swinging 25 feet in the air. If that's not enough adrenaline for one day, Aries can also dive a 240-foot sunken ship off the coast or hit the outdoor rock climbing wall.
Those born under the Taurus sun sign have a true appreciation for the finer (read: expensive) things in life. But these bulls also appreciate nature, and love to luxuriate in natural beauty while hiking or bike riding. We can't think of a better nature-infused luxury hotel than the Ventana Inn & Spa in Big Sur, situated on more than 200 acres of picturesque oceanfront land for sweeping Pacific Ocean views. Free nature walks and yoga classes are zen perks. The spa has two Japanese baths and one of the outdoor pools is clothing optional for total relaxation.
Geminis are famous for their dual personalities, but they're also known for being drawn to the latest technology and fashion. They also dislike to be alone and detest routine. Yotel in Midtown Manhattan should keep any Gemini happy. A robot, named Yobot, handles luggage in the lobby and human staff are on hand to assist with check-in to the pod-style rooms outfitted with futuristic touches like motorized beds that fold into the wall. The Hell's Kitchen location provides fast access to fashion and art scenes on Manhattan's west side, or Geminis can post up with bottle service on the hotel's terrace and choose which personality they feel like presenting.
Choosing a hotel might be hard on a Cancer, who are natural homebodies. This sign likes to feel cozy and is especially comforted by food and friends. Le Sirenuse Hotel is arguably the most intimate boutique on the Amalfi Coast, originally built as a private mansion. Guests rave about the Champagne and oyster bar and there's a Michelin-starred restaurant. The best part? Guests can tag along at the fish market with the hotel chef, then share the seafood feast with friends on the chic pool deck that overlooks the sea. Pretty good digs for the home-away-from-home that crabs crave.
Self-confident Leos live for drama and luxury. The words "too much" just aren't in the lions' vocabulary. Any Leo is sure to be impressed with Skylofts, the luxury tower within the MGM Grand. Guests are picked up at the airport in a Rolls-Royce Ghost limousine and whisked to the hotel, which has a private 29th floor Skylounge with free appetizers and cocktails. One-, two-, and three-bedroom duplex lofts come with all the trimmings, like enormous windows, free minibars, and steam rooms. Roaring lions will likely appreciate access to all of MGM Grand's facilities, and the hotel's iconic lion imagery throughout.
Virgos have a tendency to micromanage their stylish lives right down to the last detail. They crave a lot of downtime to unwind, but their inner critics won't allow for just any old hotel room. Virgos need the whole flawless package, and they can find it at Be Tulum Hotel. The adult-only hotel has a design-conscious boho-chic look and a veritable maze of plunge pools, hammocks, outdoor showers, and beach access. Free Wi-Fi and 24-hour electricity (a rarity in Tulum) lets Virgos stay connected around-the-clock (they probably have work emails to get to, even on vacation). The best rooms feature private plunge pools and the bar has one of the best Mezcal collections in Tulum. Virgos will definitely approve.
Peace, love, and balance are three of Libra's favorite words. This sign is pleasant, charming, and loves to chat. They're sure to fit right in at Cabo Surf Hotel, an upscale boutique hotel on the Pacific Ocean that's popular with repeat guests for the on-site Mike Doyle Surf School. Most guests spend the day riding the waves or playing frisbee on the beach. There are also two infinity pools that light up at dusk for night swimming. The hotel attracts a lively, personable crowd and the hands-on owner is known to keep the party going with margaritas. It's just the right hotel for all the balance that Libras crave.
Scorpio (October 23 to November 21)
Scorpios are the influencers of the zodiac. By the time the rest of the world has caught onto a trend, Scorpios have already moved on to the next cool thing. They're also the most sensual sign, and passion is usually on their brains. Though some of the rooms at the Andaz San Diego are on the bland side, the hotel's Star Suite is more like a luxury sex club than a hotel room (think: king-size bunk beds with a mirrored ceiling, a stripper pole in the living room, and an open shower that's big enough for a group). We're sure that Scorpios would have no problem moving the hip Californian crowd from the hotel's rooftop pool or wine bar back to the Star Suite for a night (or two) of partying and social media posting.
Those born under the Sagittarius sun sign are up for just about anything, as long as an adventure is involved. As the travelers of the zodiac, they won't hesitate to book a one-way ticket to a far-flung destination and just see where the journey takes them. We suggest the once-in-a-lifetime experience of sleeping in an overwater bungalow at Gili Lankanfushi, an eco-friendly Maldives resort where guests are encouraged to take off their shoes and leave all worries to a personal butler. Free yoga, water sports, and diving excursions provide plenty to do. Be careful, Sagittarius, you may never come home.
You'll Also Like:
All products are independently selected by our writers and editors. If you buy something through our links, Oyster may earn an affiliate commission.