'Tis the season for beach getaways -- well, every season is great for a beach getaway! -- and we're making lists of beaches that are on our wish lists. For inspiration, we're taking a cue from where people around the world choose to take their white-sand holidays. We've analyzed some TripAdvisor data to figure out the top beach destinations for nine major markets around the world -- and you might be surprised by a few of them.
Once a hippie hotspot in the 1960s, Goa is India's main beach area and known as the Pearl of the East — and although it draws in plenty of Indians, foreign tourists also flock to its shores, which stretch for more than 80 miles. It was colonized by the Portuguese, which results in an interesting, fragrant fusion of cultures, but the laid-back tropical vibe contrasted with the all-night parties give it character today. Off the beach, there are enticing markets and acres of spice farms, though with as beautiful as these shorelines are, it might be hard to tear yourself away.
A Top Luxury Pick:
The Canary Islands have been popular draws for the Brits for a long time, and for good reason: The beaches are spectacular, with miles of sand and palm trees. In 2013, Brits made up the biggest group of tourists traveling to Tenerife (about 32 percent of all tourists, and, at 1.5 million Britons, twice the population of the island) — due in part to the relatively short four-hour flight time — with an increasing number opting to say in posher four- and five-star hotels.
A Top Kid-Friendly Pick:
Germany: Balearic Islands, Spain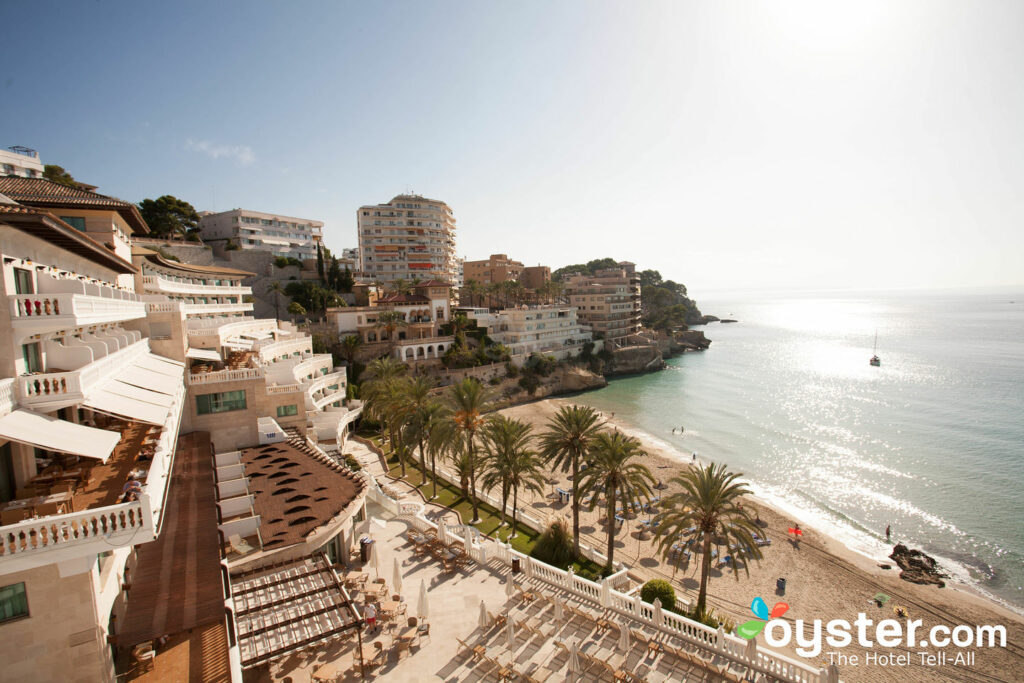 After (and during) and long German winter, many in the country flee to the Balearic Islands off the eastern coast of Spain — and it's hard to blame them, as the beaches are so darn gorgeous and the weather so perfect. Majorca is one of the most popular destinations, and Ibiza is familiar to anyone who follows the club scene. Tourists seeking fewer hordes gravitate to the quieter shores of Minorca and Formentera.
A Top Romantic Pick:
People from all over the world flock to Bali, but as it turns out, it's especially near and dear to Aussie tourists' hearts — regardless of the fact that Australia has stunning beaches of its own. Perhaps it's because Bali is regarded as its own sort of paradise, with a chilled-out, bohemian yet increasingly luxe vibe. Yoga, surfing, and scuba are all popular here, but it's also worth getting away from that glass-bottomed luxury accommodation to soak up some of the island's cultural life — including stone temples and spellbinding dance performances. The beaches of Bukit peninsula — Green Bowl, Balangan — are where many flock, and, well, we can't blame them.
A Top Luxury Pick:
Japan: Southwest Japan Islands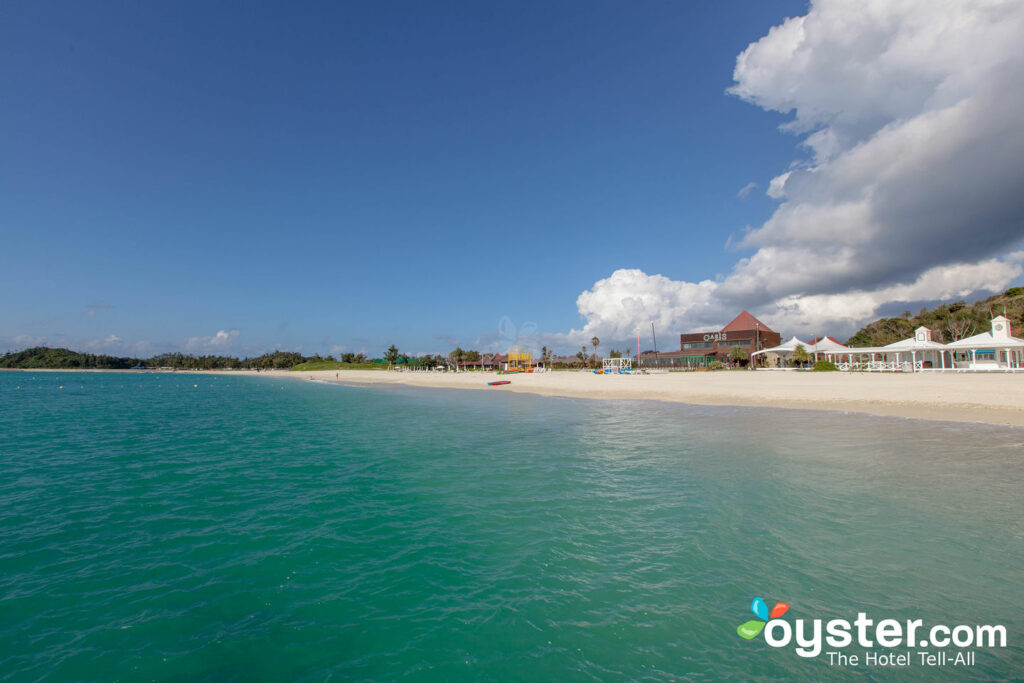 Most visitors to Japan focus on the sights on the main islands, but those in the southwest have plenty to offer — as those from Japan know well. Although they take time (and effort, and, yes, money) to get to, these strips of white sand in semi-tropical climates reward dedicated visitors. Okinawa offers a rich biodiversity that's far different than anything you'd find on the main islands. Stroll the uninhabited Kerama Islands' white sand, snorkel in Kume-jima, or soak up the ultra-secluded atmosphere of Yurigahama beach. Japanese tourists, however, tend to flock to beaches with easier access, like Miyako-jima.
A Top Kid-Friendly Pick:
As far north as they are, Russians have to travel a little far to get their beach fix — and their favorite spots happen to be all the way in Thailand, particularly the beaches in the country's popular resort towns of Phuket and Krabi. Right now, Russians make up Thailand's largest non-East Asian tourist market. Phuket is so popular, in fact, that Russia has a consulate there and some of the airport signs are in Russian. Granted, Krabi is generally regarded as the prettier of the two destinations, not to mention that the beaches are less crowded and things are less expensive.
Quite a few Russians come via package holidays, according to The Phuket News, but there's still a steady stream who have been coming for years — and it's not expected to slow anytime soon.
A Top Luxury Pick:
France has plenty to love, so it's no surprise that the French look to their own country (and just over the border into Spain) for a gorgeous beach destination. The Pays Basque, on the French side of this region that extends into northeastern Spain, combines influences from both countries for a scenic, gastronomic, linguistic, and cultural experience that's unique to this part of the country. Although there are as many charming seaside towns as you'd expect, Biarritz, in particular, has long been famous for its beautiful stretch of sand — one especially popular with surfers. And even though it's always been a hot spot for the wealthy, it retains its unique regional character with pride.
A Top Luxury Pick:
Brazilians know they have it good when it comes to beaches — they have 4,650 miles of coast, after all, and they flock to their eastern Atlantic shore for the best of them. The area in the northeast doesn't get the same international tourist draw as, say, the packed city beaches of Rio (Ipanema, anyone?) or Sao Paulo, and the vibe on these beaches is more relaxed — and tourists can be as remote as they want. Jericoacoara is for in-the-know Brazilians with a hippie international vibe, though its growing quickly. Praia dos Carneiros is small and picture-perfect, and Caraiva, in the state of Bahai, is among the most secluded. Party or peaceful — there will always be a beach for any mood in this region.
A Top Luxury Pick:
It might not come as a huge shock that most Americas prefer heading south of the border to get their beach fix. Cancun and Cozumel are the two most popular destinations for Yankees to head to — though if you add up all the individual Caribbean destinations together, they'd supersede these two areas (the Dominican Republic, by the way, is the most popular Caribbean destination). Regardless, it's hard not to find a stretch of sand that appeals here, though most tourists gravitate toward resort digs due to safety concerns. On the plus side, resort lodgings mean that the beaches will be manicured — if not a little crowded with fellow citizens.
A Top All-Inclusive Pick:
You'll Also Enjoy:
All products are independently selected by our writers and editors. If you buy something through our links, Oyster may earn an affiliate commission.