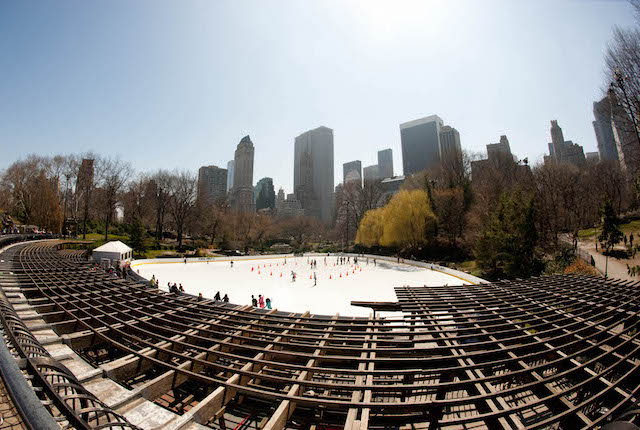 Now that Thanksgiving is over, we're already thinking about Christmas. But that's for a good reason. When it comes to booking hotels for the holidays, the sooner the better. And this is particularly true for the most popular destinations of the season. Looking at data based on where Oyster.com users were booking hotels for the week of December 18 to 25 in 2016, we found the 11 most popular Christmas destinations. So get inspired -- and then get booking!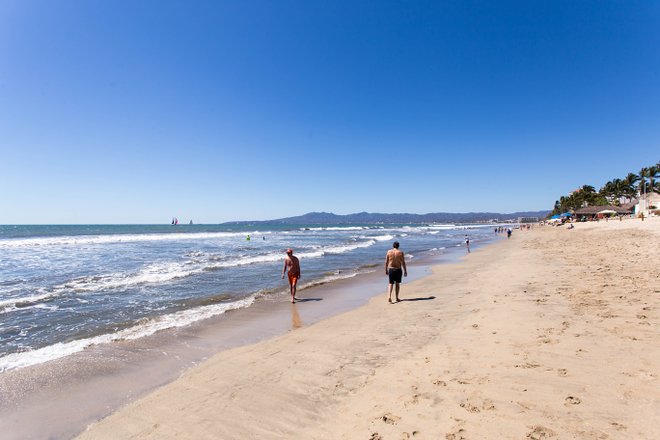 A sunny locale in Mexico, Puerto Vallarta is a picturesque beach destination, with historic white-washed buildings, and cerulean seas set against a rugged mountain skyline. The massive Banderas Bay alone offers over 25 miles of seashore. With all this ocean comes a variety of water sports, like scuba diving with manta rays off Islas Marietas, boating around Los Arcos' reefs, and parasailing off of the popular Playa Los Muertos. Other popular daytime activities include shopping at Puerto Vallarta's maze-ish markets, which are great spots to find unique gifts for the holidays. One of the best, Rio Cuale Flea Market, has multiple vendors selling wood carvings, handmade jewelry, and glass and beadwork (among many other items).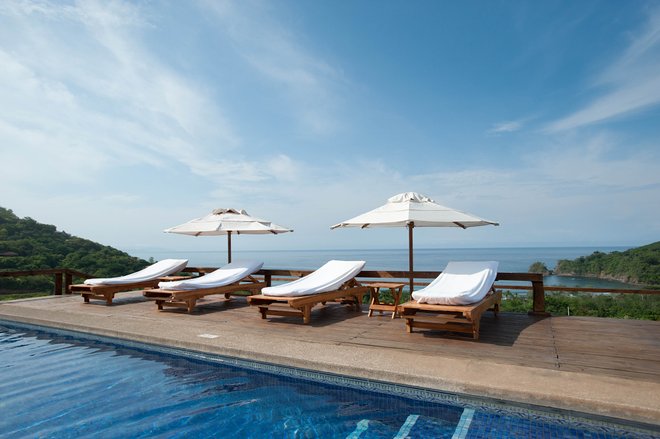 Costa Rica is home to hundreds of diverse habitats, making it easy to enjoy beach days, eco-tourism, and outdoor adventures in the same trip and without having to travel long distances. The geography is infinitely varied, ranging from rugged coastlines and bustling towns to misty cloud forests and active volcanoes. While most tourists head to the Pacific coast, the Caribbean side of the country is flat and laid-back, and has a completely different vibe to it. Overall, the Central American country is still far less developed than most popular beach destinations in Mexico and the Caribbean, and there are so many options for where to go that it's always possible to find a remote retreat.
Although many of the Eastern Caribbean islands are popular picks during the week leading up to Christmas, St. Lucia is one of the most — and it's not hard to see why. Unlike more developed Caribbean islands, such as Aruba and the Bahamas, the sparsely populated island nation of St. Lucia still maintains a sense of unspoiled, exotic beauty. Its pristine beaches and mountainous terrain are among the most stunning you'll find anywhere in the Caribbean. Though it doesn't offer much in the way of dining, shopping, or nightlife for tourists, you'll find pretty much everything you need at your resort. In fact, you'll likely stay on your property unless you opt for a guided tour of some kind. Plus, the island is relatively safe and the population is largely friendly and accommodating to travelers.
The celebration of Christmas in Sin City may seen ironic, but the truth is that Las Vegas goes over the top for the holiday, so it's particularly popular come winter. Plus, a dry desert — versus a wet, windy metropolis — sounds kind of nice, right? Aside from red, green, and gold decorations everywhere, the city gets into the spirit with ice rinks, lights displays, performances (such as The Nutcracker), and even a Great Santa Run, usually kicked off by an Elvis impersonator in a bedazzled red suit.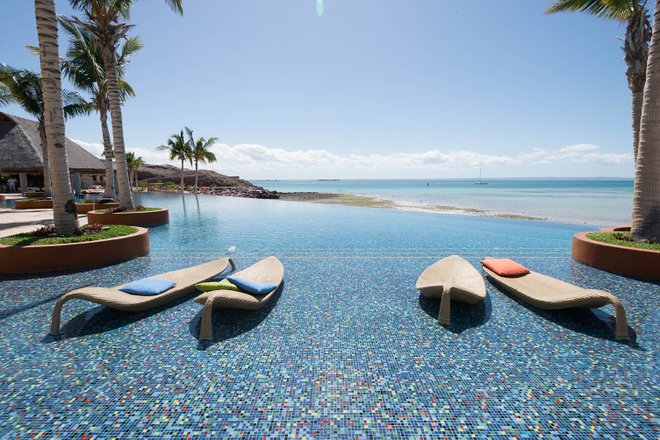 Just south of San Diego, Baja California boasts a diverse geography, from the Sierra de Juarez mountains to the Valle de Ojos Negros. , the capital, has the El Malecon boardwalk and is known for its beautiful sunsets. Stop by the nearby Isla Espiritu Santo, where you can snorkel with sea lions. Los Cabos, on the other hand, has a reputation for being a wild time, but also boasts plenty of culture, charm, and natural beauty. Plus, winter is a nice time to visit Los Cabos if you're looking to avoid the spring break crowd. Here, visitors can enjoy the many golf courses, restaurants, bars, and resorts, and plenty of beaches lend themselves to a wide variety of outdoor sport options, including sport fishing, snorkeling, wind surfing, and scuba diving.
Miami's a great place to spend the holidays — especially for those already visiting relatives in Florida. In fact, many come to Miami right before or after Christmas and stay through New Year's Eve. Its couture shopping, A-list clubs, renowned art galleries, and innovative cuisine draw some pretty famous faces year-round, with paparazzi (or Secret Service) frequently in tow. But beyond the glitz, Miami is a safe, impressively clean city with a touch of small-town charm in neighborhoods like South Beach, Coconut Grove, and Coral Gables.
Offering some of the world's most beautiful beaches and most stunning natural wonders, virtually endless recreational opportunities, year-round temperatures that hover around 80 degrees, and a well-organized tourism infrastructure that creates a mostly seamless vacation experience, Hawaii attracts some seven million tourists each year. What's more, the best of Hawaii — its natural attractions — can be enjoyed at little cost, and the islands make for a popular Christmastime spot, particularly among West Coasters.
Sensing a trend? Although some destinations on this list have more traditional, wintry Christmas appeal, many travelers like to treat themselves with a holiday vacation down to the Caribbean, and Jamaica is a top island pick. Aside from the usual draws of fantastic reggae, beautiful beaches, and delicious jerk chicken, the holidays in Jamaica also mean bustling grand markets packed with vendors and revelers enjoying rum, street dance performances, and fireworks — and fresh fruitcake, which is a must.
A high-density, vertical city with tourists and locals from everywhere on the planet, New York delivers — no matter who you are or what you're celebrating. Sure, wintertime in the city gets quite chilly, but with the cold comes activities such as ice-skating, perusing holiday markets, attending shows, and viewing the spectacular window displays at luxury department stores such as Saks Fifth Avenue. Many hotels also get dressed up for the season with festive decorations, and some offer special holiday deals and perks, such as discounted packages and free hot cocoa.
There are numerous reasons why the Dominican Republic is one of the most popular wintertime getaways; chief among them are the beautiful natural landscape, great weather, convenient flights, reasonable (sometimes strikingly low) prices, and ubiquitous merengue beats and dancing. Rum, chocolate, coffee, and amber jewelry, among other goodies, are for sale everywhere as you stroll through the colonial city of Santo Domingo, and Cabarete Beach at the northern end is famous for its kiteboarding and windsurfing.
Though many associate Cancun with spring break, this top beach destination (in the world) is incredibly popular come Christmastime, when travelers are looking to swap snow for sun. Its turquoise waters, beautiful stretches of sand, and night-long parties are a main draw here, but there's a lot to do besides going to the beach. Cancun is the gateway to the breathtaking Mayan ruins of Chichen Itza and Tulum (Coba is also nearby, but is less well-preserved). Even for those planning to spend most of their time in a lounge chair, these centuries-old archaeological sites are well worth a visit.
With Additional Reporting by Alisha Prakash.
You'll Also Like:
All products are independently selected by our writers and editors. If you buy something through our links, Oyster may earn an affiliate commission.