There's no quicker way to spoil a cruise vacation than to be hit with a terrible a case of food poisoning. Of course, cruise lines take considerable measures to protect their passengers against any harm -- gastrointestinal or otherwise -- so the likelihood of getting ill is slim. Nonetheless, there are a number of things you can do to reduce any remaining chances. Here are our six top tips.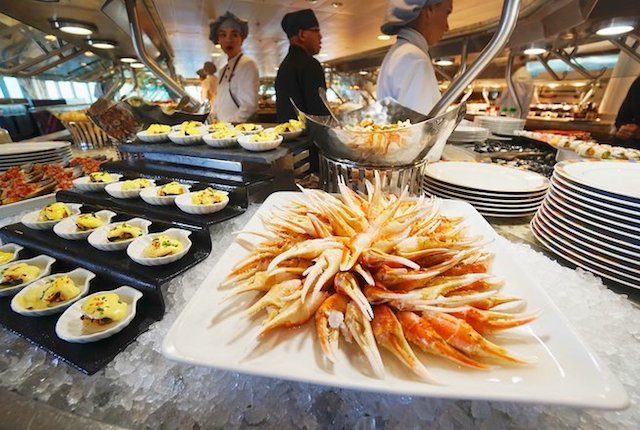 1. Avoid norovirus with simple precautions.
While norovirus is often associated with cruise ships, it is not exclusively found onboard. In fact, people are statistically more likely to come into contact with the virus at a health care facility, restaurant, school, daycare, or private residence. However, it still can occasionally be contracted via contaminated food at sea. The best way to avoid the contagion is by frequent handwashing, especially after using the bathroom and before eating. Sanitizing stations are commonly found at buffets accordingly, and now full sinks with soap and water are being installed in those areas on more new and existing ships.
2. Consider full-service dining over self-service.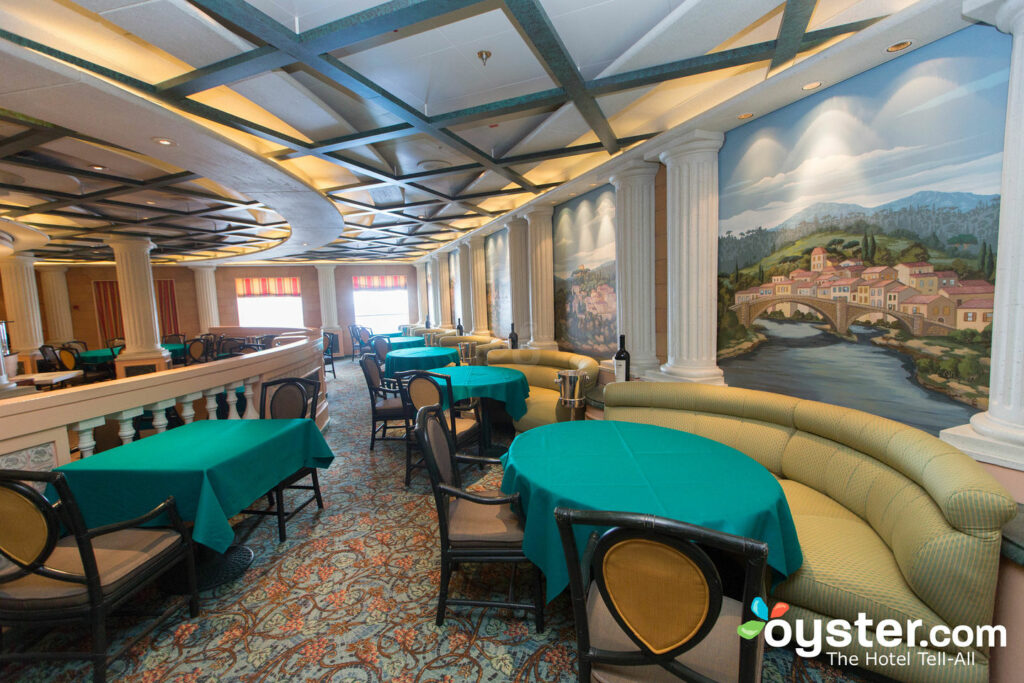 As a further precaution, some ship staff members serve guests food at buffet stations to avoid any excess touching of utensils. In an ideal world, every passenger would have clean hands before serving themselves, and vessels are diligently working towards that. In cases that are not entirely foolproof, however, there are often full-service dining room alternatives to the buffet. Waiters and waitresses deliver courses to you without any fear of cross-contamination from fellow passengers.
3. Inform the ship of any food allergies or intolerances.
Cruise ships are also very attentive to food allergies. In most cases, guests can alert the ship about any specific intolerances well ahead of the sailing, so that dietary restrictions can be accommodated once they arrive. Just to be doubly sure, waitstaff will likely also verify if there are any allergies that they need to be aware of at mealtimes. Those who are gluten-free, lactose intolerant, and so on are always made to feel welcome onboard.
4. Select dishes based on raw and undercooked foods.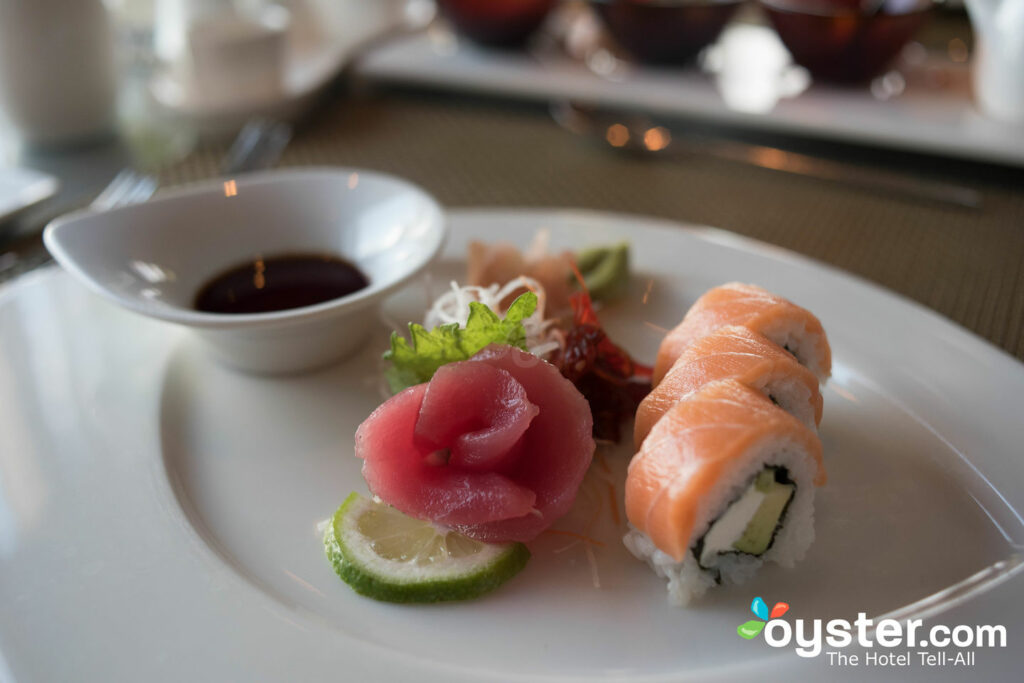 Shipboard menus usually display a disclaimer about the potentially increased risk of a foodborne illness from consuming raw and undercooked meats, poultry, seafood, shellfish or eggs. This typically applies to dishes like sushi, tartare, and carpaccio. Of course, the quality of the food products contributes heavily to this equation, and cruise ships generally source high-grade proteins. That's why these classic courses are offered onboard regardless. Whether or not the advisory is heeded is ultimately up to you.
5. Exercise caution while dining ashore.
Don't forget about making smart food and drink decisions at port. It's one thing to know that the ship is held to high standards, but some foreign ports have poor water conditions and livestock. Consume with caution accordingly. If you do decide to dine ashore in a questionable locale, order fully cooked meats and bottled drinks. Plus, pre-coating your stomach with a dose of Pepto-Bismol or a comparable medication can be a good defense.
6. Don't become excessively intoxicated.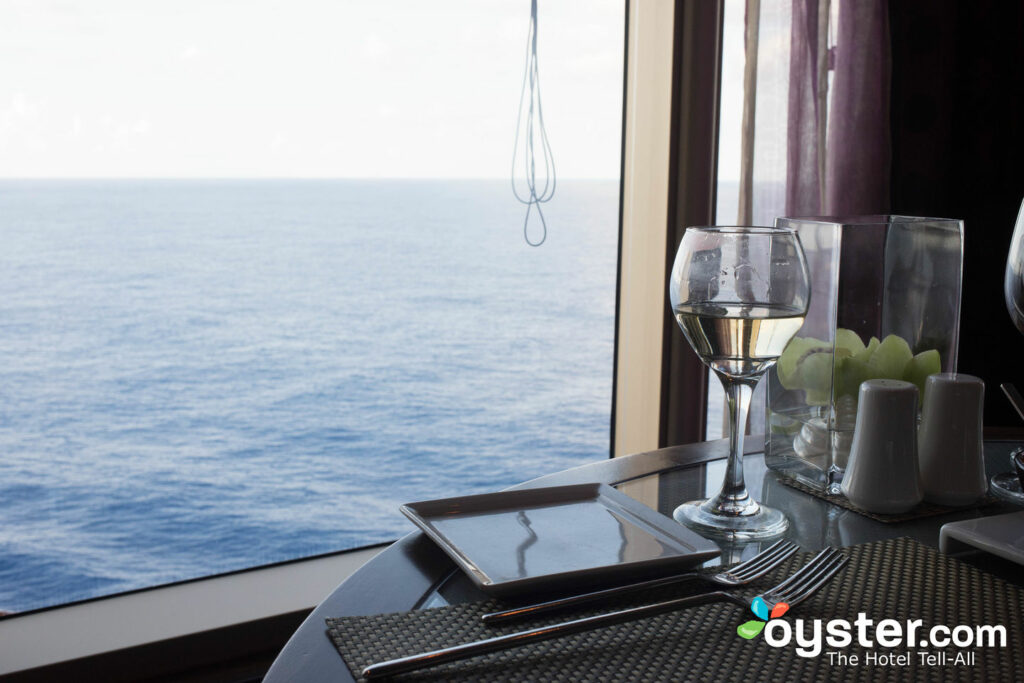 Just as it's important to avoid food poisoning, it's crucial to limit your alcohol intake as well. Having a good time on a cruise is all part of the experience, but inebriation to the point of alcohol poisoning is no one's idea of fun. Everything in moderation is a good rule of thumb when it comes to eating and drinking onboard.
You'll Also Like:
All products are independently selected by our writers and editors. If you buy something through our links, Oyster may earn an affiliate commission.