Hong Kong is a city that's constantly changing. As soon as one trendy spot becomes too well-known for its own good, another quickly arises to take its place. Luckily, there are some tried-and-true places throughout the city that have withstood the test of time, even if they've moved around once or twice. Stick to the list below, and we guarantee you'll get a glimpse into some of the coolest, lesser-known attractions across this fascinating destination.
1. Scope out contemporary art at Para Site.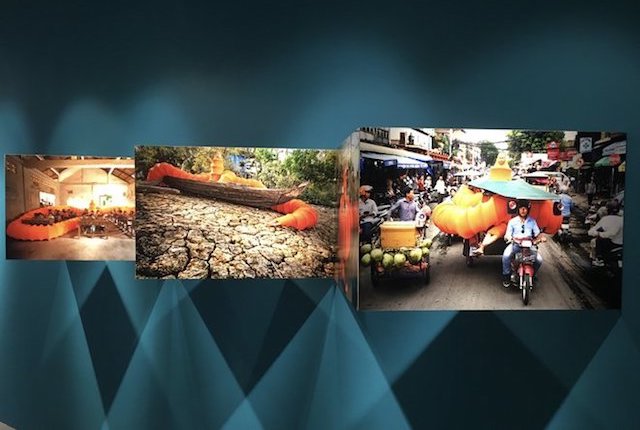 Hong Kong is home to nearly every major international art gallery, including London's White Cube and New York's Gagosian, as well as its own homegrown institutions like Edouard Malingue Gallery and Galerie du Monde. However, Para Site is a key player in the city's contemporary art scene and is quite a departure from the traditional art circuit in town. Set in semi-industrial Quarry Bay, the gallery currently resides in the upper floors of a scruffy high-rise whose austere vibe contrasts with the intense and often political installations housed within the space. The center was founded in 1996 as a local artist-run space and has quickly become one of the major underground players in Hong Kong's art scene.
2. Explore nature on Tung Ping Chau.
Yes, Hong Kong's man-made skyline is as incredible in real life as it is in pictures. But you'd be missing out if you came here and forgot to scope out the stunning natural landscape as well. While the walking paths of Victoria Peak and famous hikes like the Dragon's Back get the lion's share of attention, it's also worth heading to the city's more far-flung corners to check out the amazing natural scenery. Tung Ping Chau is a UNESCO-designated region where dramatic cliffs and seaside rock formations form incredibly picturesque views in all directions. Keep in mind you can only take the ferry here on weekends and public holidays. The rock formations are found at the southeastern tip of the island, though hikes circle most of its periphery.
3. Grab milk tea and French toast at Lan Fong Yuen.
When it comes to old-school canteens and teahouses, Hong Kong has its legends, including spots like Australia Dairy Company and the Yee Shun Dairy Company. These no-frills eateries are packed day and night. While Lan Fong Yuen isn't exactly a secret, it's the kind of humble place that tourists are likely to avoid — and that would be a major mistake. Come here for the milk tea (yuenyeung) and the French toast slathered in butter and coconut jam, though the boisterous atmosphere, close quarters, and hectic pace all add to the fun. The original location is smack in the middle of Soho, and is wildly busy, though there are other outposts as well, including one that's improbably located in the basement of Chungking Mansions on Nathan Road in Tsim Sha Tsui.
4. Embrace your inner hipster in the Star Street Precinct.
https://www.instagram.com/p/BTllPeTAWib/
On the slopes of upper Wan Chai, this network of relatively quiet streets is a hipster's delight. Restaurants that look lifted out of Brooklyn are packed in next to indie designer shops and gorgeous cafes. It's worth wandering the many narrow lanes that run between the densely packed skyscrapers to find secret terrace cafes that include secluded and quaint tea shops like Jouer Hong Kong. You'll do well to spend an afternoon strolling around this part of town.
5. Sample egg waffles at Lee Keung Kee.
Egg waffles are ubiquitous across Hong Kong. These crispy, fluffy, semi-sweet delights are definitely a must-try when you're in town, and the most famous can be found at Lee Keung Kee North Point Egg Waffles. Outposts are found throughout the city, though the original shop is in North Point (as the name suggests). Lines can be long, and they're a bit pricier than egg waffles found at other outlets in the city, but if you're after the best and one of the originals, make your way here.
6. Stroll around the Granville Circuit and Rise Shopping Arcade.
https://www.instagram.com/p/3oJVg5wQaO/
Equal parts seedy and chic, with neon lights blazing overhead, the Granville Circuit is one of the coolest corners of Tsim Sha Tsui, which can sometimes feel like an overwhelming district hell-bent on grabbing any and all tourist dollars. Things aren't any less hectic in the Granville Circuit, but you'll get a lot more local flavor around this area. Here, improbably small boutiques are packed with everything from true designer goods to edgy streetwear to brand-name knockoffs, many of which are one-of-a-kind creations by the designer (who often also runs the shop). The most hardcore will paper over their windows during the day, so that no one can see what they are going to offer that night. You'll also find a handful of sex shops in the area, as well as tattoo shops, skater shops selling local brands like OKOKOK, and small bars and cafes — many of which are openly gay-friendly.
7. See an indie show at TTN/Hidden Agenda.
https://www.instagram.com/p/BOOr9tCgBUO
Hidden Agenda was something of a Hong Kong legend and a ghost at the same time: it would manifest in a new venue every so often, chased by the city's authorities who are — as years go by — cracking down on quite a few different facets of life. The punk rock shows at the venue were epic and it largely went unnoticed by most locals and visitors to the city. These days, the rock venue has been reincarnated in Yau Tong, in a space that seems — at the time of writing — at least a little more permanent. The music selection has also broadened past its former punk roots, with a variety of live acts — both local and international — passing through.
8. Grab a drink at Hong Kong's legendary speakeasies.
Speakeasies — hidden bars that reside in seemingly unrelated, reclaimed spaces like warehouses, doctor's offices, and beauty parlors — have been a worldwide trend for many years now. And Hong Kong isn't immune to it either. The roster is often changing, though current hot spots for finding speakeasies include Central, Sheung Wan, and Sai Ying Pun. The latter is home to Ping Pong 129 Gintoneria, set inside a former ping-pong hall and seemingly ready-made for aspiring influencer photo shoots. Here, you'll find one of Hong Kong's most extensive collections of gins for signature Iberian drinks.
9. Visit the beaches at Cheung Sha on Lantau Island.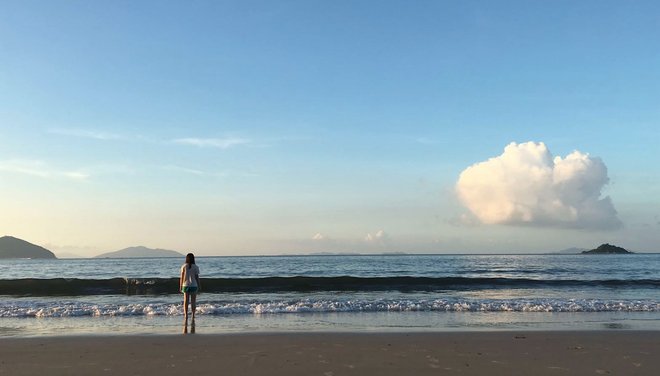 Repulse Bay is easily the most popular and easily accessible beach in Hong Kong. However, it's not the only strip of sand to be found within the territory's boundaries. If you're willing to travel a bit farther, you'll have a lot more sand to yourself. The Cheung Sha beaches offer some of the longest strips of sand in Hong Kong, and are dramatically backed by Lantau Island's emerald-green mountains. Atop one of the mountains, overlooking the beaches, is Hong Kong's famous Big Buddha. Plus, there are far fewer cafes and bars along the beaches here than at Repulse Bay, making for an amazingly tranquil getaway.
10. Party in Lan Kwai Fong.
While it's not necessarily a secret, Hong Kong's party zone — Lan Kwai Fong — doesn't always get picked up by tourists, who are often seduced by pricey, sky-high spots with epic views, like Ozone at the Ritz-Carlton, Hong Kong. Lan Kawi Fong is a cool blend of around 90 bars, restaurants, and nightclubs where the party spills out into the street. This buzzing part of town pulls in expats and locals alike, and also hosts some of the city's bigger gay and gay-friendly venues, including Petticoat Lane (as of 2018).
Hotel Picks
While Hong Kong known for its over-the-top luxury properties, you can score some bargains here as well. We like The Jervois Full-Floor Designer Suite Hotel. It's in trendy Sheung Wan, just west of Soho and Central, and prices are reasonable for the amount of space and style you'll get. If all you need are clean digs and a location smack in the middle of Tsim Sha Tsui, the Holiday Inn Golden Mile is a simple and sharp option with fresh interiors and numerous features for a mid-range property. The Mini Hotel Central Hong Kong is even more budget-friendly, and located close to the nightlife of Lan Kwai Fong. Of course, if you feel like splurging, there are plenty of luxe choices in Hong Kong, though our favorite is still the original Mandarin Oriental.
You'll Also Like:
All products are independently selected by our writers and editors. If you buy something through our links, Oyster may earn an affiliate commission.