Heading to Vegas and racking your brain over what to pack? We're here to help. While you can find pretty much anything in Sin City and its impressive resort malls, it's best to arrive with the essentials in hand so you can launch straight into your vacation with no delay. Aside from cash and a photo ID (important things to remember), there are some other must-have items and luxury extras that everyone should bring along. From face mists to sunglasses, here's our guide on what to pack for a perfect trip to Vegas.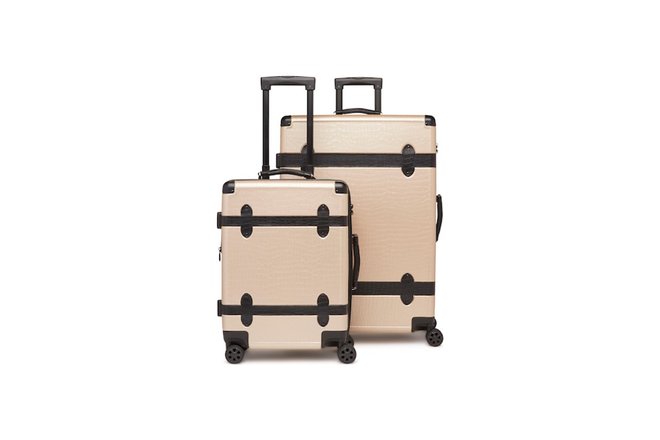 If you want to be treated like a high-roller, then you need to dress the part. That starts with your suitcase, so invest in something sleek and stylish like this rolling luggage set from Calpak.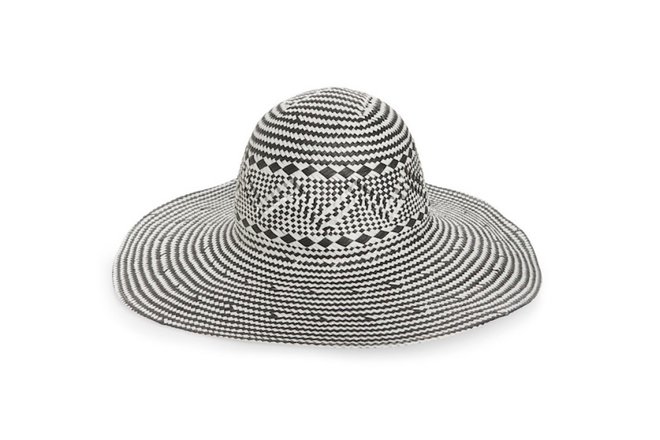 Great for shading yourself from the sun, looking stylish by the pool, and covering up bad hair days, a sun hat is a must in Vegas. This two-tone woven straw hat checks all the aforementioned boxes — plus, it won't break the bank.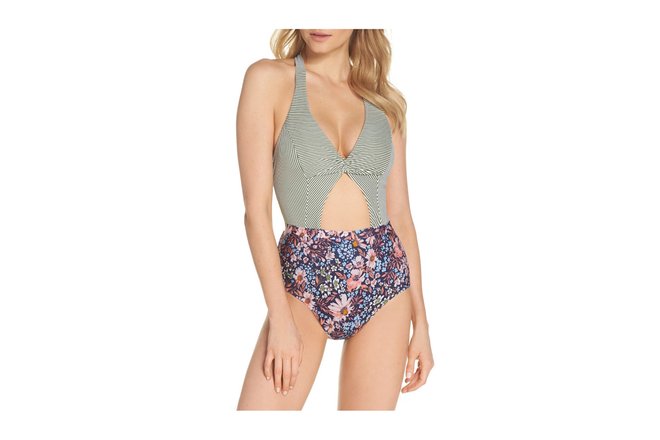 Vegas is almost as famous for its daytime pool parties as it is for its casinos, so it's important to bring a strong swimsuit game. This chic one-piece from BCA delivers a playful, yet sophisticated vibe, thanks to its front cutout, strappy back, and fun mixed print.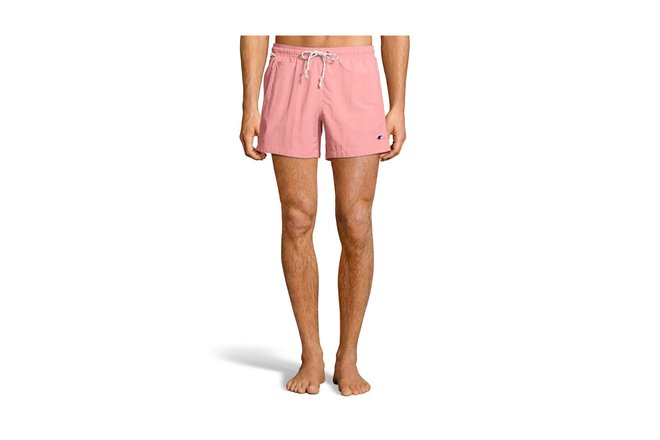 Whether you're heading to the Daylight Beach Club at Mandalay Bay or enjoying a relaxing afternoon by a quiet pool, you'll need comfortable swim trunks. Shop this retro pair from Champion because who doesn't love a 90's revival?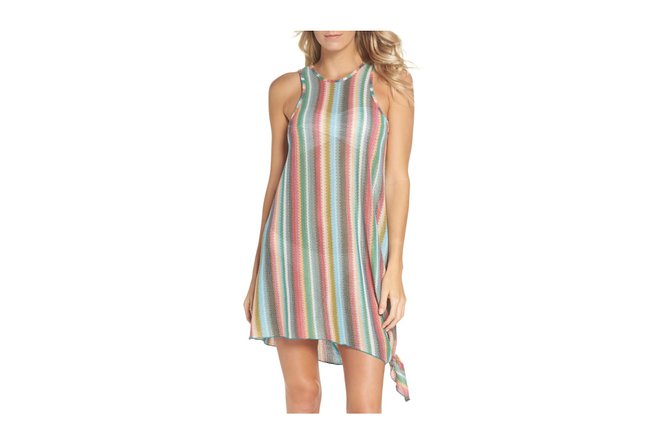 When you're lounging at the pool, it's good to have a loose layer on top to keep your skin covered from the sun. The second layer — whether a sarong, wrap, or light cover-up dress — is perfect for heading to the bar, too. This breezy cover-up by Becca is stripy boho perfection.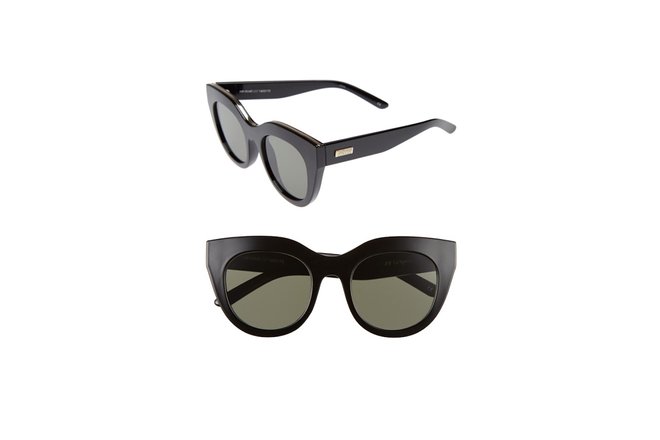 Whether you're trying to avoid the glare of the sun or that of an opponent during a game of Texas Hold'em, sunglasses are an essential for any trip to Vegas. It's also more than acceptable to wear your shades inside. That said, these bold frames by Le Specs will make an impression by the pool as well as allow you to covertly size up gambling rivals for their tells.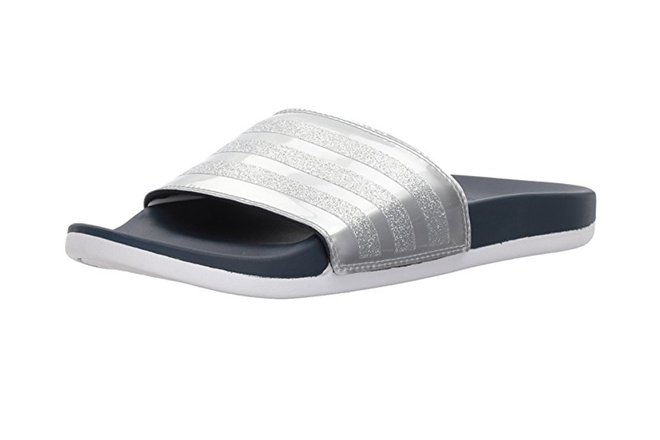 While it might be refreshing when you're in the pool, the tiled ground around Vegas' outdoor pools can heat up quickly, meaning you'll need something on your feet for all those trips to the bar. Invest in a set of sliders, like this sporty Adidas pair, to keep those soles cool.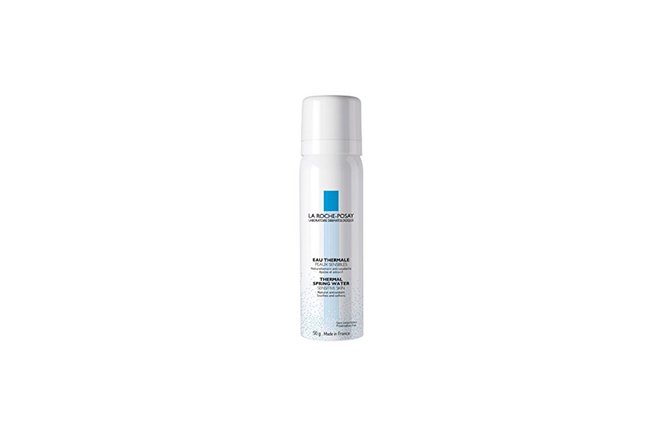 If it's not the long walks up and down the Strip in the dry desert sun, it's the still, air-conditioned environment of the casinos clogging your skin. To counteract the Vegas air and perk up the senses, pack a cooling face mist — your complexion will thank you for it. Try La Roche-Posay's spray, which combines antioxidants and mineral salts to soothe and refresh. It works on even the most sensitive skin.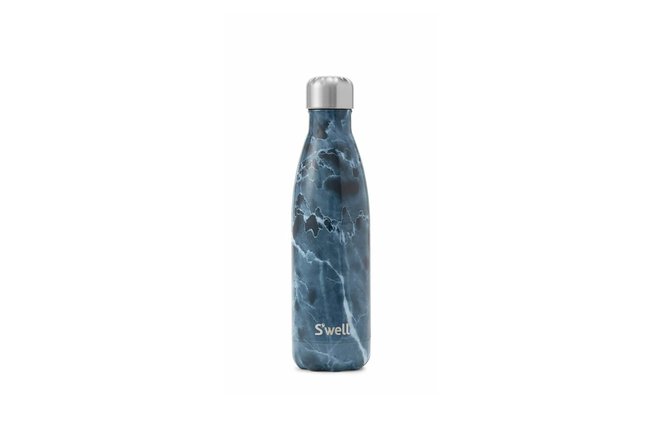 While we're on the topic of hydration, don't forget to pack a reusable water bottle. There's nothing like putting it all on red to leave the mouth feeling dry. Plus, it'll come in handy if you're day drinking in the desert. Stay hydrated and cut out the need for plastic bottles with this stylish stainless steel S'well water bottle.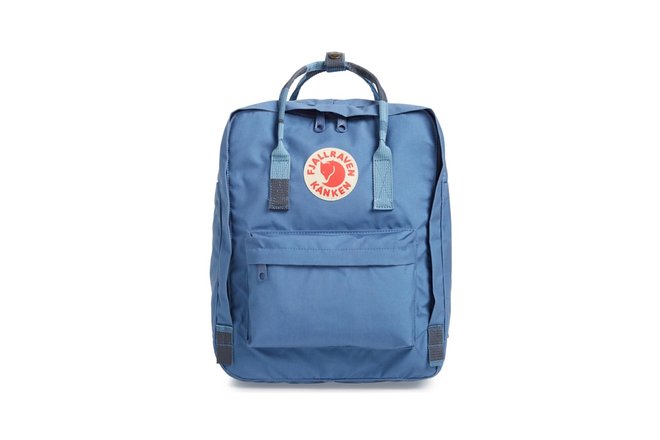 With all the essentials on our list, you'll need a handy daypack to store it all. To keep your Vegas gear together (and save your pockets from bulging), invest in this chic, durable, and water-resistant backpack.
If you want to travel light, stick your face mist, sunglasses, sunscreen, and wallet in a streamlined fanny pack. This retro accessory features a tropical print, and can be slung over the shoulder or buckled around the waist for a trendy, hands-free look.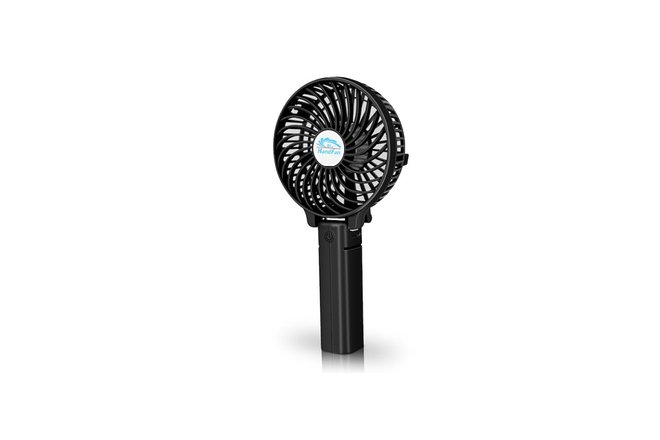 Keep your cool as you move from casino to pool, pool to buffet, and back to the casino again with your own handheld fan. While most hotels have air-conditioning, you'll be glad you have this sleek portable fan with a rechargeable battery the moment you step outside in that desert heat.
Last but certainly not least, always remember your hangover recovery aid. These Blowfish pills are the perfect remedy after a night of debauchery. Just drop a couple of tablets into a glass of water, and you'll start feeling better in no time.
You'll Also Like:
All products are independently selected by our writers and editors. If you buy something through our links, Oyster may earn an affiliate commission.