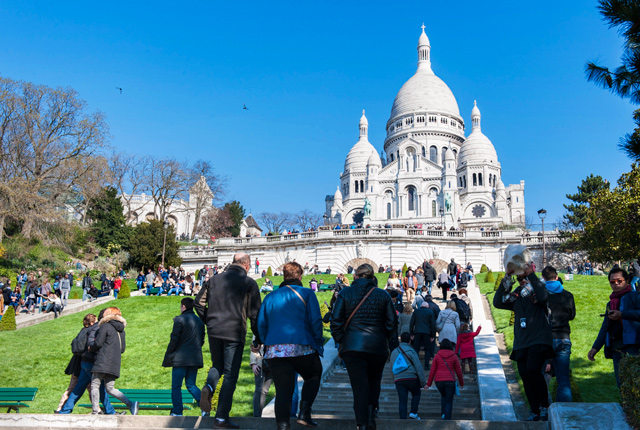 Overtourism has been in the news a lot lately, as popular tourist destinations struggle to deal with ever-rising numbers of visitors. In Europe, the peak summer season has now come and gone, and new records have been set once again for many tourist hotspots like Amsterdam, Barcelona, Dubrovnik, and Venice. Santorini, Cinque Terre, Prague, and Iceland are other European destinations that have been overwhelmed by tourist demand in recent years, but the phenomenon is certainly not limited to Europe. Machu Picchu has introduced tourist caps, and the Seychelles have banned the construction of new hotels in order to try to keep overtourism in check. Even Mount Everest is facing increasing traffic: It experienced its busiest climbing season on record earlier this year.
Why are some destinations facing ever growing crowds of tourists and what are the causes of overtourism? Here are a few probable explanations.
1. Airfare is pretty cheap at the moment.
Thanks to the exponential growth of low cost airlines, it has never been so cheap to travel by air. When European low cost airlines Norwegian Air and Iceland-based WOW Air opened new routes to North America earlier this year, the traditional airlines were forced to introduce promotional fares to stay competitive, creating a price war. Another big reason for cheaper fares is the falling cost of fuel in recent years and the subsequent scrapping of the hefty fuel surcharges that were introduced a decade ago.
2. Cruising can be a bargain, too, which can crowd port cities.
Sailing the oceans on a cruise ship seems like the ultimate luxury. But fierce competition between cruise line companies has pushed down fares to surprisingly low levels. The cost of a cruise can be as cheap as $50 a day: That includes accommodation, transportation from port to port, meals, and entertainment. Though a more typical price hovers around $100 a day, travelers who can be flexible with travel dates can often land last minute deals when cruise companies scramble to fill empty cabins a week or two before a sailing. Cruising has become so economical that some people even live on cruise ships!
But this can create problems at port. Cruise ships are cited as the biggest cause for overcrowding in port cities like Barcelona, Venice, and Dubrovnik. Each day, thousands of passengers disembark with only a few hours on hand to explore the historic centers of these cities, which are often quite compact. In Venice, most tourists throng the crowded streets of its main island, while Dubrovnik's pedestrian-only old town covers less than a square mile and easily becomes overcrowded. In 2016, 32 million tourists visited Barcelona, and . And according to recent figures from the Croatian National Tourist Office, tourist arrivals to Dubrovnik have increased 30.44 percent from January to mid-September 2017 compared to this same period last year.
3. Tourists are flocking to "new" destinations that seem less risky.
The terrorist attacks in Sousse, Paris, Istanbul, Brussels, and Nice had a strong negative effect on tourism to parts of Europe and North Africa in 2016, as many holiday makers chose alternative destinations for their vacation break. The figures for 2016 are telling: Tourist income fell 16 percent in North Africa, 7.3 percent in France, and 4.4 percent in Belgium, while Turkey had a disastrous tourist season with a 22-percent drop.
Travelers tend to heed government-issued travel alerts and warnings and often opt for a vacation spot that seems less risky. The newer tourist hotspots that chalked up breaking records in 2016 included Cyprus (where tourist spending increased 17.1 percent), Mexico (24 percent), and Iceland (27.5 percent), while Azerbaijan experienced a whopping 71 percent increase.
4. Aggressive tourism promotion seems to be working.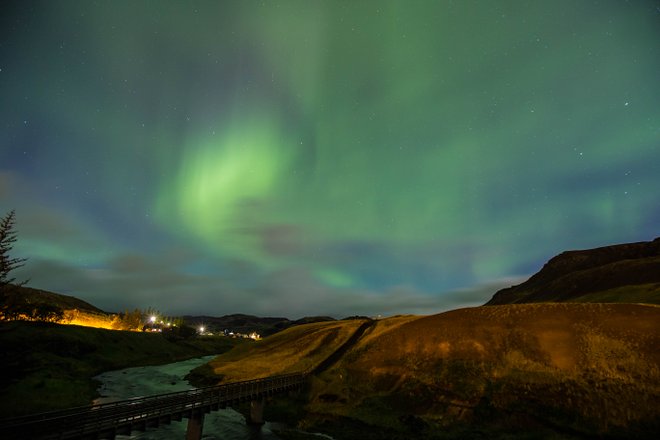 The rise of social media as a marketing tool has proven to be remarkably effective and has exposed the power of the image as tourist attractions are embellished with rose-colored filters and shared, retweeted, and regrammed to the point of being iconized.
Also, aggressive marketing campaigns promoting tourism can be wildly popular, and sometimes they even backfire. Iceland, for example, seems to be a victim of its own success. Thanks to its innovative tourist marketing campaigns, tourism has boomed in the past seven years: An estimated 2.3 million tourists are expected to visit this isolated Nordic country in 2017 — up from barely half a million visitors in 2010. Tourism is now Iceland's biggest export, and in this sparsely populated country of only 332,000 people, the tourist crush is putting a strain on natural resources and transportation infrastructure. This has prompted the government to consider taxing tourists and limiting visitors to its most popular sights.
5. Popular TV shows and movies are promoting "screen tourism."
The power of the image is even more evident when it comes to screen tourism. HBO's "Game of Thrones" has fueled a steady stream of tourists to the scenic European locations used as backdrops in the popular TV series. Tourist numbers to these countries have exploded since the launch of the series in 2011, and the many "Games of Thrones" tours on offer in Croatia, Iceland, Northern Ireland, Malta, and Spain are wildly popular.
For Ireland, 2016 was a record year for visitors from North America, prompting Tourism Ireland to earmark screen tourism as a priority in its tourist strategy. And the Croatian National Tourist Office confirms that Thrones fans keep coming: Since 2015, the number of "Games of Thrones" tours in Dubrovnik have doubled, attracting 60,000 visitors each year. But Croatia's medieval architecture and natural landscapes have not only attracted Hollywood directors ("Robin Hood" was also shot here). After a Korean reality show was shot here in 2012, tourist numbers from Korea rose by 217 percent.
6. Travel is cheaper thanks to the sharing economy.
Another travel trend that has transformed the industry has been the rise of sharing sites and apps that encourage travelers to cut costs while connecting with locals. Airbnb is probably the best-known, but other examples are Uber and other ride-sharing platforms, as well as meal-sharing and rent-a-local apps, sites designed to help set up home swaps, and websites advertising house- and pet-sitting opportunities.
On the surface, the sharing economy seems to offer a win-win for all: cheaper travel for tourists and income generation for locals. But this trend, especially regarding Airbnb, has been blamed for "destroying cities" by pushing residents out of the historic centers of cities like Florence and Amsterdam, and transforming them into "theme parks for tourists."
7. There are more tourists from new markets like China and India.
Tourist numbers have also increased thanks to a growing taste for international travel in new markets like China and India. A quickly-developing middle class, more and more air connections, and competitive airfare mean that more tourists from Asia are traveling than ever before. The Chinese are now the world's biggest travelers: In 2016, Chinese tourists spent more on foreign travel than any other nationality.
You'll Also Like:
All products are independently selected by our writers and editors. If you buy something through our links, Oyster may earn an affiliate commission.