Hotels With Notable History in Barcelona
Oyster knows what luxury travelers look for in hotels. When we review properties in person around the world, we evaluate how every feature stacks up against the competition, from the rooms to the pools to the restaurants. So if you're planning a getaway and need a place to start, you've come to the right place. Take a look at our expert historic picks in Barcelona and get inspired!
See All Barcelona Hotels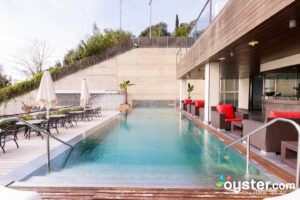 With a fairly removed location in the hills that ring the city, the 70-room Gran Hotel La Florida has a history as a luxurious, star-studded getaway far from the frenzy of Barcelona's crowds. Built in 1924, it has drawn celebrities from writer Ernest Hemingway to actor Rock Hudson through the years. Relaxation is the focus here -- from the beautiful indoor/outdoor pool to the tranquil Zen Zone Spa. Guest rooms feature contemporary furnishings in soothing neutral tones, great views of either the city or the Pyrenees Mountains, and spacious marble bathrooms.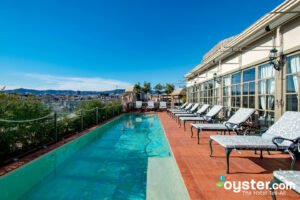 The Palace oozes elegance and old-world charm. Housed in an early 20th-century building a few blocks from the Gothic Quarter, the hotel is popular among well-heeled families, couples, and business travelers. The property boasts a Michelin-starred restaurant, Caelis; car service to the airport and major attractions; and a small but modern fitness center. The exclusive spa features the only Temazcal sauna in Spain, Anne Semonin products, and traditional Maya treatments. Classic, elegant rooms have upholstered walls, plush beds, and modern bathrooms with separate showers and tubs. Some even have Roman bath-style tubs. Updated in-room amenities include flat-screen TVs, minibars, DVD players, and free Wi-Fi. But there are no coffeemakers in the rooms, and you should expect to pay a hefty price for breakfast.
This 124-room historic building first graced the streets of Barcelona in 1864 and is one of the city's very first residential buildings. It's been declared a historic monument within the Eixample district. The exterior features colorful but muted paintings, which set it apart from nearby buildings. But inside, while the rooms are up-to-date with flat-screen TVs and free Wi-Fi, they're fairly standard in design. The decor isn't flashy or ultra modern, and the bathrooms are basic with plastic shower curtains -- and small. Terrace rooms offer a bit more space, with open balconies that offer views of nearby buildings. A decent restaurant and free daily breakfast are about the only extras here -- there's no fitness center, spa, or pool.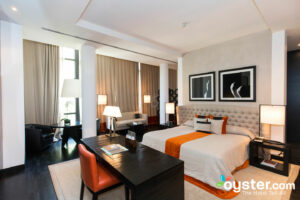 Housed in a lovely 19th-century building, the Hotel Murmuri is an elegant boutique that has been completely modernized while still maintaining a romantic appeal (think plush interiors and low lighting). Rooms are stylishly decorated in creams and browns, and feature full-body mirrors and floor-to-ceiling windows; some have charming balconies. Stand-out features include the chic Murmuri Restaurant and arty Marfil Bar. The property has limited amenities, however, as it only offers a small rooftop terrace and lacks a pool and fitness center (though guests do have free access to facilities at the nearby Hotel Majestic sister property).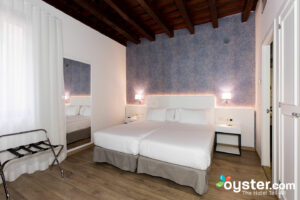 Housed in a renovated 18th-century building in the heart if the Gothic Quarter, the H10 Raco del Pi is a solid mid-range pick for those who want to explore the city on foot. The no-frills rooms are clean and contemporary, with bright red accent walls, modern artwork, and flat-screen TVs. But mattresses are hard, and though bathrooms are spotless, some guests complain about the sudden changes in water temperature. There's little in the way of amenities, but the hotel does feature a few nice freebies, including a welcome glass of cava, coffee and snacks in the lobby, and free Wi-Fi.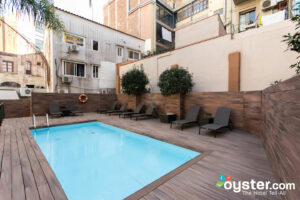 The 84-room Catalonia Portal de l'Angel is a solid mid-range property with a few wonderful perks. It is housed in a beautiful 19th century palace, and even though it has been renovated, most stately features remain, including a grand marble staircase, an expansive garden, and a neoclassic facade. Rooms are a good size (at least by Barcelona standards), clean, and come equipped with flat-screen TVs, minibars, and marble bathrooms. But the highlight here is the courtyard, which features a lovely pool and palm trees. The restaurant is housed in a glass-enclosed terrace overlooking the patio, and serves a plentiful breakfast buffet. The location, in the Gothic Quarter and a few blocks from the airport bus stop, is ideal for exploring the sights on foot.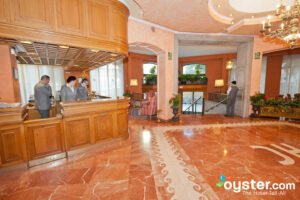 A fixture in the Gothic Quarter since 1920, the Hotel Colon has drawn numerous celebrities and dignitaries through the years, having hosted everyone from former U.S. President Jimmy Carter to film director Francis Ford Coppola. Its dignified facade and classically furnished interiors make for a stately ambience, which is enhanced by stunning views of the iconic Barcelona Cathedral across from the hotel. Rooms are spacious and warm, though furnishings (think 1980s-style patterned bedspreads) could use some updating. The views are the real highlight, as some rooms have French balconies that face the cathedral. The property offers a formal dining room, elegant bar, and casual sidewalk terrace, but lacks amenities such as a pool or fitness center.