What makes a hotel qualify as one of the best in Jamaica? At Oyster, we know that the "best hotel" is different for just about everyone. For some, the best hotel is the most luxurious, and for others, it's the one that offers the most for kids. We compiled lists of the best value hotels, best luxury hotels, best family-friendly hotels, most romantic hotels, best hotel rooms, best hotel restaurants, best all-inclusive cuisine, super clean hotels, best hotel service, best nude beaches, best hotel beaches, best pools, best terraces, iconic hotels, and best cliff-diving hotels. Don't have time to read all that? Not to fear. We selected one hotel from each list that bests its competitors (if only slightly). Below, we present the best hotels of Jamaica.
See All Jamaica Hotels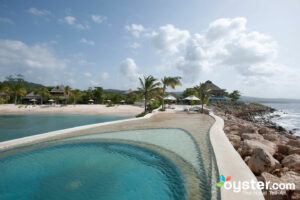 The 21-room GoldenEye is hands down Jamaica's hippest and most luxurious resorts. It's also one of the island's most historic, as the former home of Ian Fleming, and the hideaway at which the author scribed all 14 of his James Bond novels. Today, the property, which reopened in 2010 after an extensive $50 million renovation, includes stunning cottages and villas overlooking a private beach and lagoon, as well as two happening restaurants, two pools, a tree house spa, and an extensive roster of on-site activities. The rates might cause some to flinch, but those who can afford it will find little cause for complaint.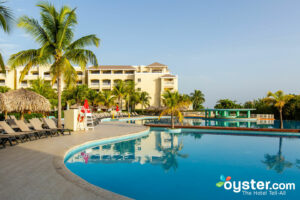 For an upbeat all-you-can-drink mega-resort, the fresh-built Iberostar destroys the competition--better food, liquor, service, and activities (including free scuba tours) for less cash. You pay a little more for an all-inclusive up-front, but with this resort's high-quality liquor and variety of dining options, you'll definitely eat and drink your money's worth.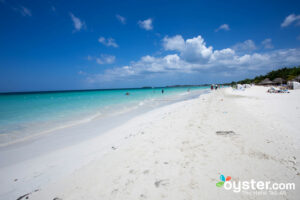 Partnered with Sesame Street, the Beaches brand of resorts offers Muppet-led activities for kids. Beaches Negril comes with a great water park, a pristine, calm beachfront, an extensive, supervised kids' club, and enough entertainment to keep kids totally occupied. The buffet'sKids' Corner comes with quartered grilled cheese, pizza, waffles, and french fries at all three meals. Even the a la carte restaurants have kids' menus -- a rarity among Jamaica all-inclusives.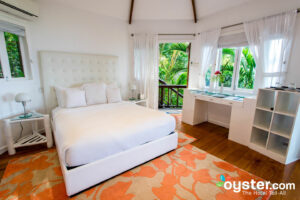 These five modern villas on a remote mountaintop are cut off from prying eyes by thick stone walls or dense flora. Designed for utmost privacy, there's no communal pool, lobby, or front desk. Service is by request only, and each room comes with a cell phone so guests can call anyone from room service to the free staff driver to the hotel's owner. The rooms are self-contained sanctuaries with the 24-hour room service, in-room massages, free Wi-Fi, and the pre-programmed Apple TVs set with cult movies or eclectic reggae. Frenchman's Cove, one of the most beautiful beaches in the world, is 10 minutes away.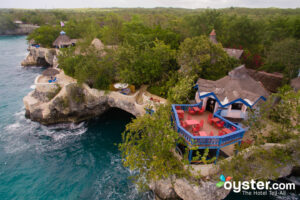 The Caves is as honeymoon-perfect as it gets: just 11 spacious, private cottages; no guests under 17; all-inclusive food made to order; a drop-dead gorgeous cliffside setting; and a friendly, ultra-attentive staff, all set to a seductive reggae soundtrack. Perks include a private Jacuzzi for sunset viewing, and romantic candlelight dinners for two inside a cave.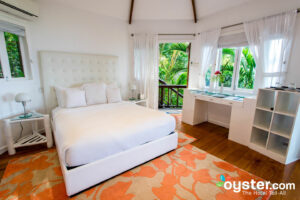 The Geejam's five, extremely private cabins all have astounding terraces sheltered by dense forest. On the queen-size bed, there's a feather duvet, pillow-top mattress, and 500-count linens. Bathrooms either have steam-showers, standing tubs, or a private, four-person outdoor Jacuzzi (and that comes with the cheapest room). Plus, all rooms include techy comforts like 42-inch flat-screen TVs, free Wi-Fi, iPod docks, DVD players (with an extensive, free lending library), and Apple TVs pre-programmed with eclectic island tunes and cult movies.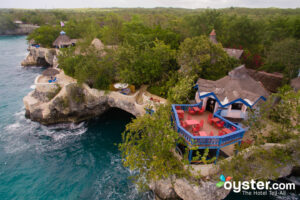 Featuring fresh, seasonal ingredients and inventive Jamaican-focused menus, the restaurant at the Caves offers such highlights as pumpkin ginger soup, saffron crab cakes served over spicy tomato salsa and drizzled with a herb-mustard vinaigrette, or rock shrimp simmered in a savory coconut sauce. The guests are encouraged to sample every dish if they like, and are also told "Anything else requested can be accommodated, never a problem!" The setting -- overlooking the sunset on the coarse rock cliffs or by candlelight inside a natural cave -- is beyond compare.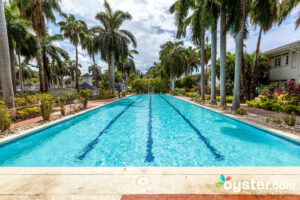 Home to seven restaurants, the Half Moon resort has some of the best all-inclusive dining in Jamaica. The Sea Grape Terrace offers a popular "full Jamaican breakfast" buffet, which includes a mix of ackee and salt fish (the national dish), fried bread dumplings, grilled bananas, yams, and mixed vegetables. The Il Giardino Italian restaurant and the Sugar Mill, an upscale Caribbean restaurant housed within a centuries-old, dramatically lit sugar mill, both feature high-quality entrees. The resort's executive chef is among the best in the Caribbean -- he recently helped lead Team Jamaica to victory at the Caribbean Hotel Association Taste of the Caribbean competition.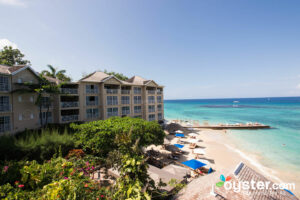 You quickly get used to hearing "Sure, whatever you want" from staff members at Royal Plantation, and by the third day, the thought of getting your own drink, lifting your own bag, or adhering to any of the resort's loosely enforced rules feels absurd. Offering such things as specialized dinner entrees, 24-hour room service, beachside drink service, and welcome "mangosas" (mango and champagne), the staff at the Royal Plantation is polite, professional, and friendly (without being flirty).
Restricted to couples ages 18 and up, this large (though quiet) 312-room all-inclusive is on one of Jamaica's best beaches. Modern rooms with Wi-Fi and iPod docks, quality food, and a low-key atmosphere best Sandals, but Couples isn't as intimate as the Sunset at the Palms or The Caves. Hundreds of guests share the beach, where musicians stroll down the beach with guitars and bamboo scrapers, playing reggae requests for small tips, couples lay in lounge chairs, and topless women cuddle with their husbands (topless sunbathing is allowed here, like anywhere in Negril, though the adults-only environment makes it somewhat more prevalent).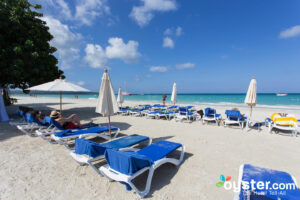 Negril Tree House Cottages has a choice spot on Negril's Seven Mile Beach, widely held as the best beach in Jamaica. The water is sparkling turquoise from afar, crystal clear up close, warm, and never crowded. There are always plenty of chairs, and the jerk pit and beach bar are never more than a few steps away.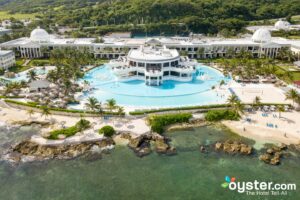 The resort's 86,000 infinity pool is striking -- and enormous. It looks out onto the ocean, and it's never closed, so at night you can swim under the stars. Two jetted whirlpools set into the pool are surrounded by white columns.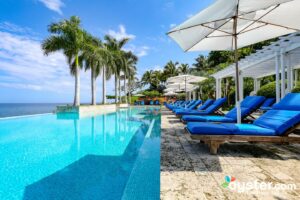 Wood-planked terraces built into the cliff edge overlook the ocean and meld seamlessly with the open-air room.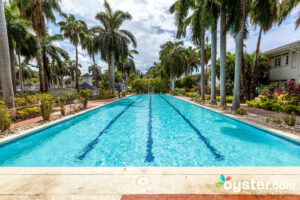 Drawing everyone from Queen Elizabeth to 50 Cent, Half Moon strives for timeless, understated luxury. The columned portico at Half Moon's entrance and the marble-floored lobby -- filled with stone lions, crystal chandeliers, and contemporary Caribbean artwork -- highlight this classic resort's breezy yet elegant tone.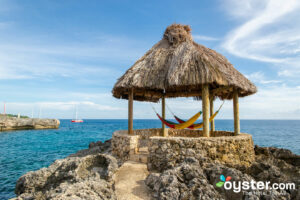 Guests can jump into the ocean from Tensing Pen's long rope bridge or from perches along the rugged West End Cliffs.