A team of Oyster reporters spent three weeks exploring Maui's top resort hotels. We slept in the beds, lounged on the beaches, ate in the restaurants, and even danced some hula, all with an eye toward selecting the most distinguished properties. Here's a list of our favorite hotel spas. Stunning settings, locally inspired therapies, and luxurious, private treatment spaces make Maui's spas the best in Hawaii.
See All Maui Hotels
1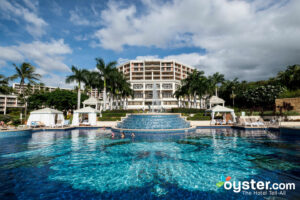 The 50,000-square-foot neoclassical Spa Grande is the biggest in Hawaii -- and one of the top-rated in the U.S., thanks in large part to its extraordinary baths. They include five aromatic pools, a Japanese furo bath, cascading waterfall, Roman hot tub, and Swiss jet shower. The spa offers more than 100 treatments, including locally inspired signature therapies like the Pala'au Journey. Use of the facilities costs more than most spas charge for a whole day, but it is free with a treatment.
2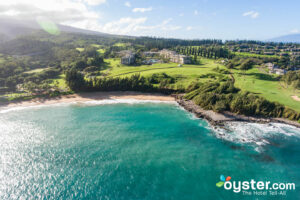 Opened in January 2009, the Ritz-Carlton Spa is one of the newest spas on the island. The large, 17,500-square-foot facility conducts treatments in spacious suites with private showers. The first-class facilities (for which a day pass can be bought) include whirlpools in tucked-away grottos, eucalyptus steam rooms, cedar saunas, and rain showers. Body treatments incorporating Hawaiian healing methods are also available.
3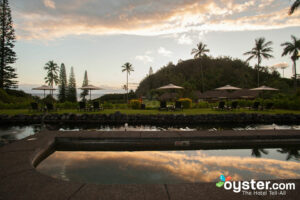 Guests who make the long drive to this secluded east coast hotel are rewarded with one of Maui's best spas. All of Honua Spa's treatment rooms have private lounges facing the lush grounds. In keeping with the hotel's respect for local traditions, the treatments focus on Hawaiian techniques. Honua is also the best spa value on Maui: Guests have free use of the facilities, which include an outdoor lava-rock pool, cold plunge bath, stream room, and outdoor shower. Treatments start at reasonable rates.
4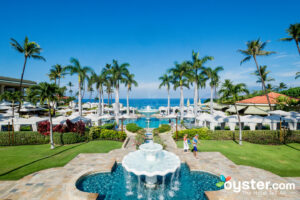 At the luxurious Four Seasons, spa lovers can enjoy massages in one of three private hillside huts overlooking the ocean. The spa's signature treatments, many incorporating traditional Hawaiian healing techniques. With just a small lounge and no hot tubs, however, the facilities can't come close to the neighboring Grand Wailea's incomparable baths.
5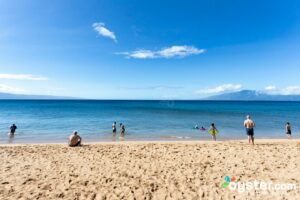 The Westin Kaanapali has impressive facilities for a time-share resort, and its Heavenly Spa is no exception. The treatment spaces include a private couples treatment room and terrace. And at $25, the day pass, which gives guests use of the eucalpytus steam room, dry sauna, whirlpools and oceanfront lounge, is a good value.