Funny how "sailing off into the sunset" is shorthand for a happy ending. For many of us, being on the water in a seafaring vessel counts among our favorite vacation memories. Thankfully, you can get your boating fix without abandoning your sightseeing plans. These five funky "boatels" (boats-turned-hotels) give travelers a quirky home base near tourist hot spots. Offering nautical decor, cabins for guest rooms, and unbeatable waterfront views, these properties are a fun alternative to any landlubber boutique hotel. Say "ahoy" to our top picks.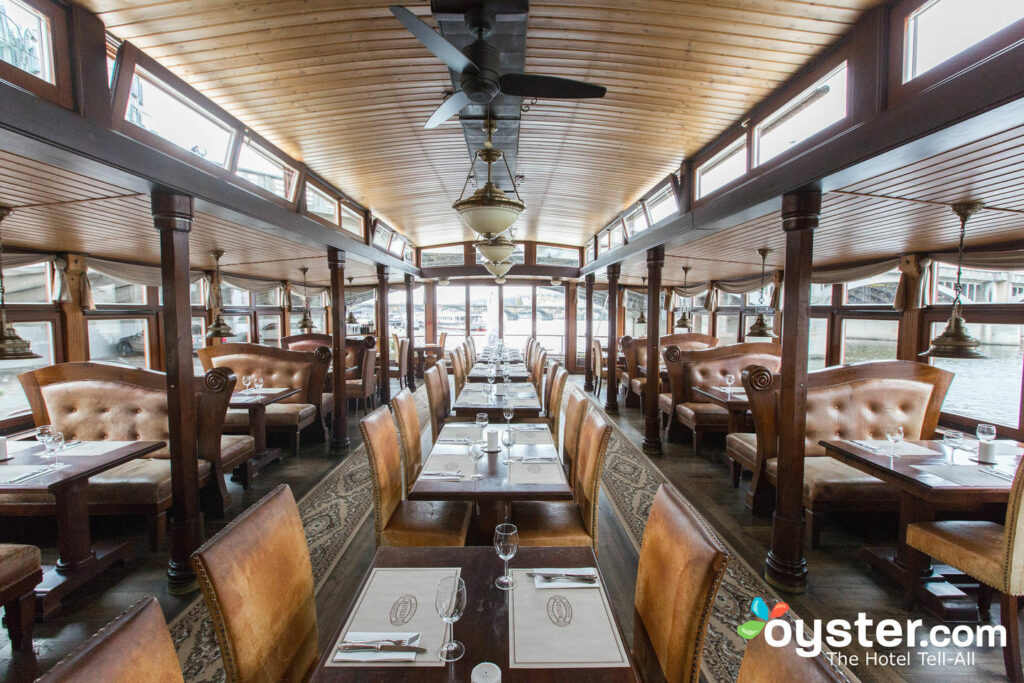 The backbone of Prague, the Vltava River runs up the center of the city's oldest neighborhoods, crisscrossed by bridges including the iconic Charles Bridge. This "boatel" offers a front seat to the city's shoreline. Made up of two historical vessels, this boatel has just 25 guest rooms. Throughout, the vibe is appropriately traditional and nautical, overloaded with wood panelling, tobacco-brown leather, and framed maps. The property's restaurant has windows pressed right up against lapping water. Rooms have smaller windows or portholes, but several offer a view across the Vltava.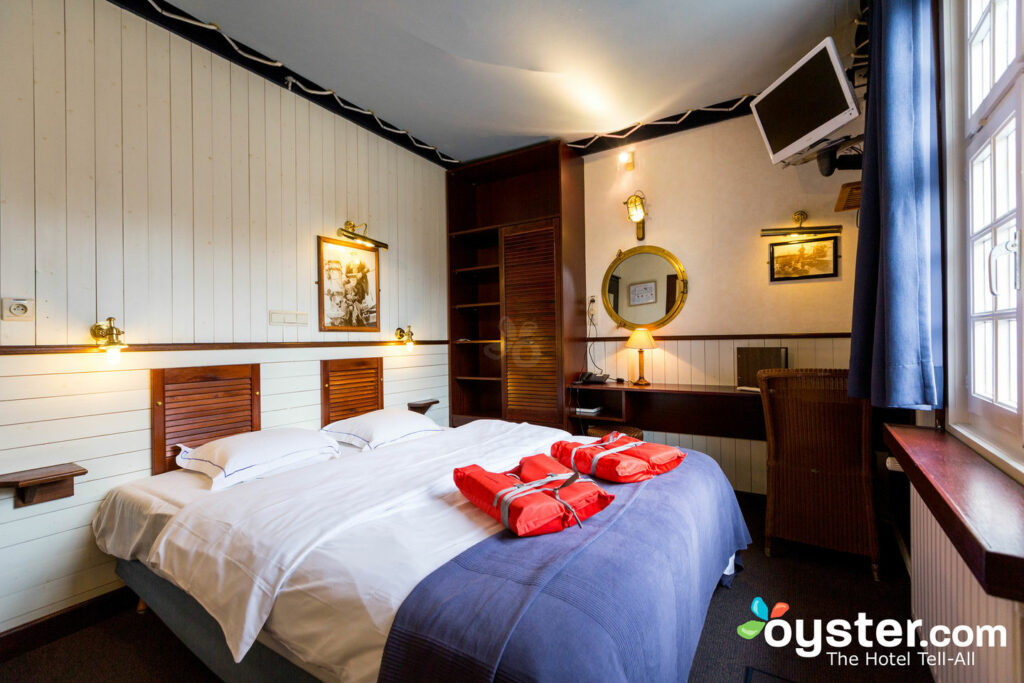 Many boats and boatels suffer from being dark and closed in, but this property delivers a fresh and jaunty look. Parked on a little triangle of land just below historic Bruges, this barge has the feel of a quiet lakefront hotel. Navy blues, sandy beiges, and driftwood brown set the seafaring color palette. Rooms continue the look with murals of maps and porthole-shaped mirrors. Rather than robes, each bed is topped with a pair of lifejackets — a reminder that you are indeed on the water.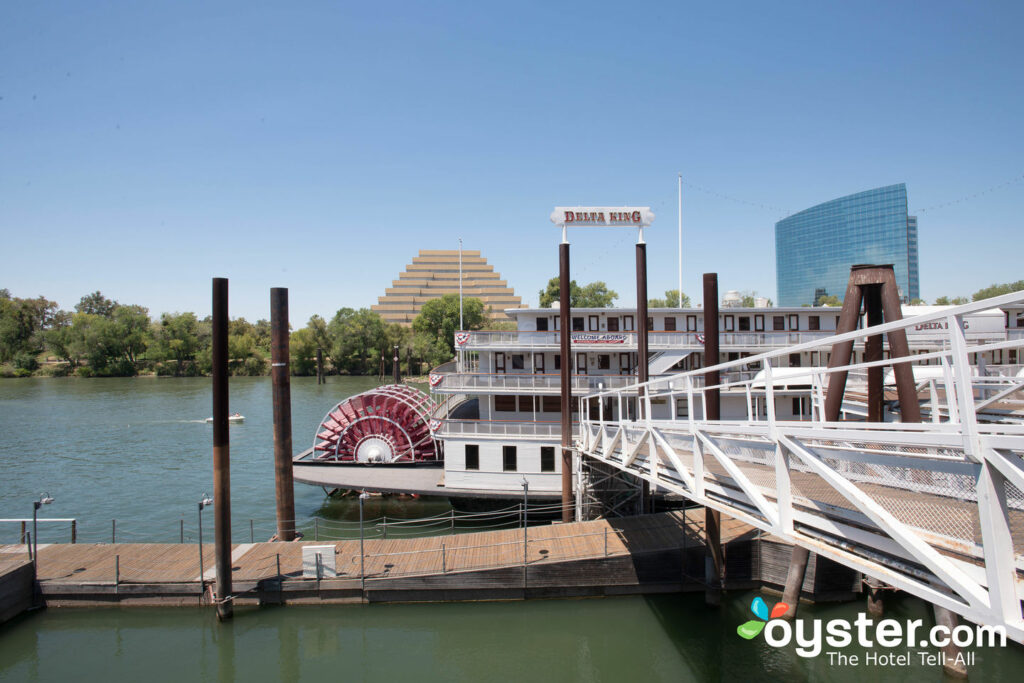 Just try to stop yourself from singing "Rolling on a River" when checking into the Delta King. This riverboat looks like it has barely changed from the first time it sailed in 1927. But the giant paddlewheel is just for show — the boat is actually moored on the Sacramento River, right in the thick of Old Town. Interiors are equally old school, with wooden columns, brass lanterns, and white wicker seating. Some details feel a bit outdated and rooms are creaky, but that's all part of the atmosphere. Even the Modern State Rooms have toilets with pull chains and pedestal sinks with brass taps.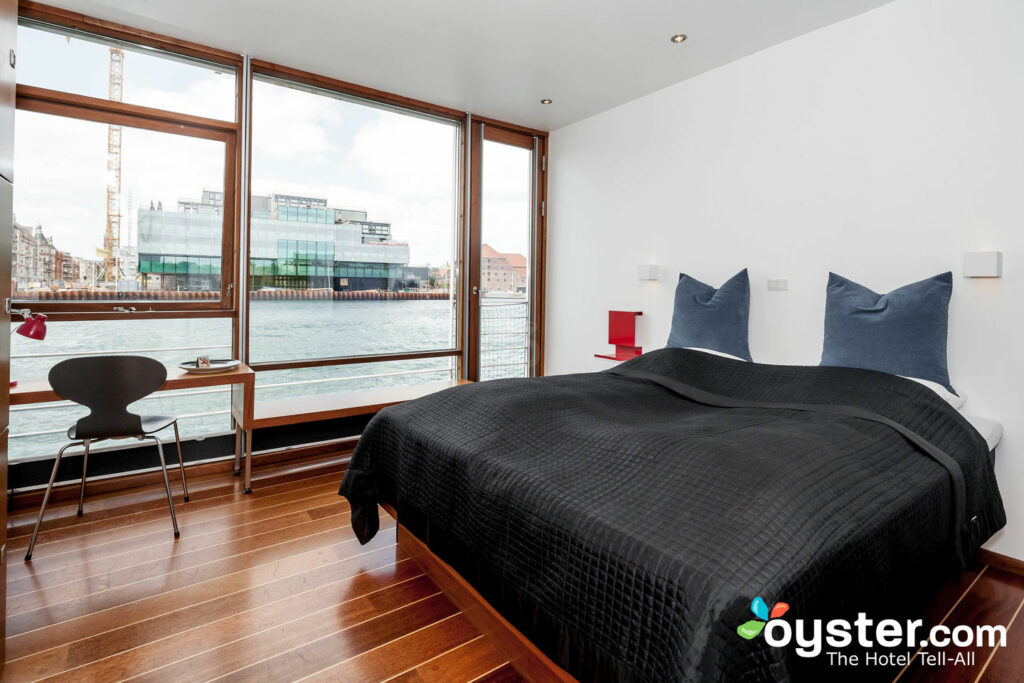 Leave it to the Danish to remake the boat-hotel into a streamlined, high-gloss affair. Airy, white interiors, wood plank floors and accent walls, and a cluster of bare lightbulbs acting as a chandelier could be the interior to any European boutique hotel. But the CPH Living is floating in the waterways that loop around the city's historic heart. Cherry-red doors with portal windows open up to guest rooms, which are simple but appealing. Enormous windows here are directly underneath the shimmering waves. But it's the top deck, set with greenery, seating, loungers, and even a hammock, that's the ultimate space to relax in.
A tribute to sailing's golden era, the Sunburn is chockfull of ostentatious details: mirrored ceilings, marble floors, and glass dividers etched with palm leaves. It may be over the top, but it's hardly out of place for a luxury yacht. Moored near London City Airport, this vessel sits outside the city center in Royal Victoria Dock, set apart from the Thames on peaceful, still waters. Sunburn makes the most of its location with restaurants, bars, and lounges all overlooking the harbor. And plenty of decks offer alfresco spots to take in the views. Rooms are just as elegant dressed up in velvety textiles and winking brass details. Those that want to get even closer to the water can book a room with a balcony.
You'll Also Like:
All products are independently selected by our writers and editors. If you buy something through our links, Oyster may earn an affiliate commission.