More than just beaches, Croatia offers a remarkable variety of landscapes, historical monuments, and cultural attractions. There are the sun-kissed islands of the Adriatic Sea, several national parks, Mediterranean landscapes of vineyards and olive groves, pretty medieval towns, and plenty of architectural vestiges left by the Venetians and Romans. Here are eight things you must do in Croatia to have a taste of some of the best experiences this picturesque country has to offer.
1. Walk the Walls of Dubrovnik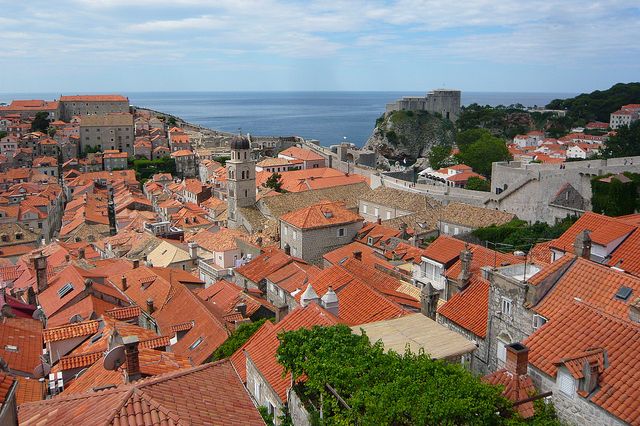 A UNESCO World Heritage Site, Dubrovnik is probably Croatia's best-known tourist destination and definitely the most visited place in Croatia, with over a million visitors exploring this stunning medieval walled city every year. A highlight is walking the 10th-century city walls from which are gorgeous views over the rooftops of the old town and out to the Adriatic Sea. They cover a distance of 1.2 miles, and the best time to walk them is first thing in the morning to avoid the crowds and hot afternoon sun.
2. Hike the Trails of Plitvice Lakes National Park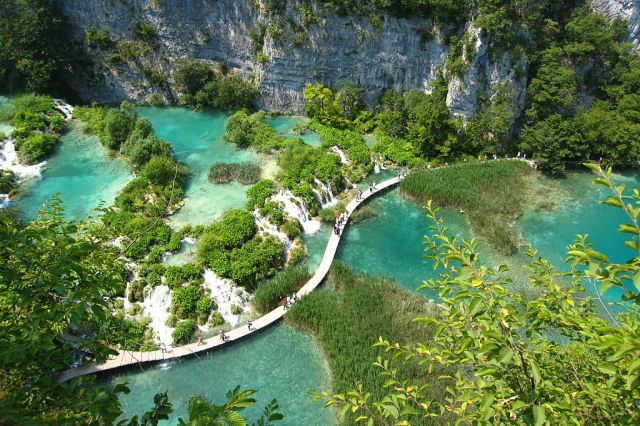 Plitvice Lakes National Park is another UNESCO World Heritage Site and one of Croatia's most popular tourist attractions. Covering an area of 114 square miles, this is a natural wonderland of spectacular waterfalls, forested hills, lakes of crystal-clear turquoise waters, and dense forests of spruce, fir, beech, and pine. A hiker's paradise, there's a network of 11 miles of wooden walkways and footbridges winding through the park and along the edges of the lakes. Up to 15,000 visitors visit the park daily during the peak summer season, so the best time to visit is in spring or fall.
3. Explore Diocletian's Palace in Split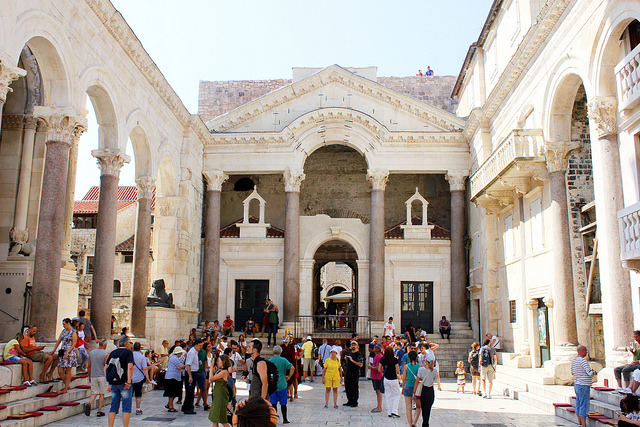 Covering an area of over 400,000 square feet in Split's old town just steps away from the harbor is the 4th-century Diocletian's Palace — yet another UNESCO World Heritage Site. This fortress-like complex made up of Roman-style buildings, narrow cobblestone lanes, and courtyards enclosed within fortified walls was once the living quarters of the Roman Emperor Diocletian. Climb up the bell tower of Saint Domnius Cathedral for a breathtaking bird's eye view over the old town.
View expert reviews and photos of hotels in Split.
4. Visit a Winery and Sample Local Wines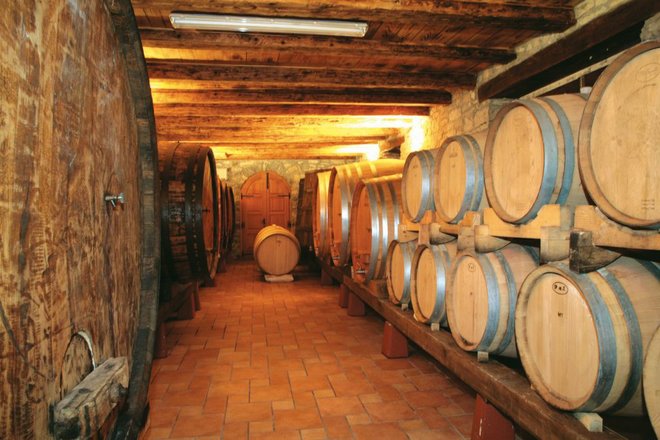 Croatia is known for its quality wines, and there are more than 300 wine-producing areas across the country. Some of the best known varietals include Malvasia from Istria, Graševina from Slavonia, and Plavac Mali and Pošip from Dalmatia, among many others. Look out for wine roads pointing visitors in the direction of wineries where local creations can be sampled and purchased.
5. Island Hop in the Adriatic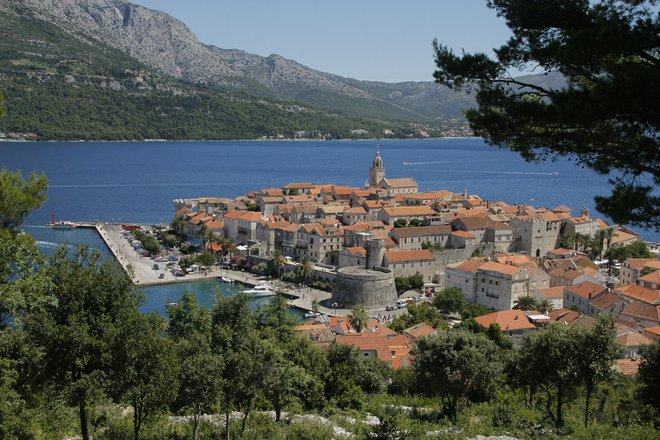 Croatia has over 1,200 islands and islets, but only 67 are inhabited. Each has its own unique vibe: Trendy Hvar is known for its lively party scene, while Korčula has a charming medieval walled town and magnificent 15th century cathedral. Mljet's attractions include a national park, an island monastery, and picturesque lakes. Wild and less-visited Cres offers a variety of landscapes and secluded beaches. Brač is popular with windsurfers and home to Zlatni Rat, Croatia's most photographed beach. Foodies love Pag for its sheep cheese, wine, and sea food. Some Croatian islands are completely car-free, like Silba, Susak, Koločep, and Unije to name only a few.
6. Tour an Olive Farm and Taste Local Olive Oils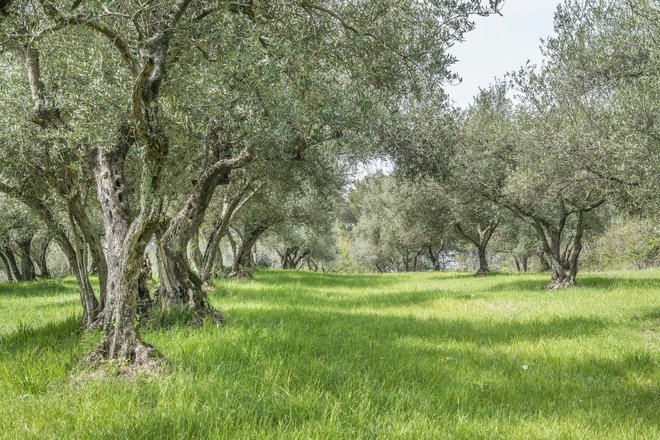 The Croatian coast's Mediterranean climate makes it an ideal olive-growing region. Croatian olive oils are among the best in the world but less known because most producers are small family-run farms without the resources to produce large quantities or invest in marketing. They make up for this in quality, producing delightfully fruity and robust extra virgin olive oils. The olive oils from the islands of Cres, Krk, Korčula and Šolta have Protected Designation of Origin status at the European level, meaning that their authenticity and quality is guaranteed. Family-run olive farms are open to visitors who are welcome to visit their groves, sample their oils, and even help with olive-picking during the fall harvest.
7. Explore Istria's Seaside and Hilltop Towns
Istria, Croatia's largest peninsula tucked in the north Adriatic, has scenic seaside towns, medieval hilltop villages, and charming landscapes of rolling hills and vineyards that rival those of Tuscany. The narrow cobblestone lanes, architectural vestiges of their Venetian and Roman past, and beaches make the seaside towns of Rovinj, Poreč, and Pula popular destinations. Further inland are the picturesque hilltop towns of Motovun, Grožnjan, and Labin, while Oprtalj, Završje, and Gračišće are smaller and off the tourist trail but equally charming. Each offers a hidden treasure: the painted medieval frescoes of a church nave, the Lion of Venice peering down from a town gate, or a spectacular view of endless rolling hills from the top of a bell tower.
View expert reviews and photos of hotels in Istria.
8. Watch the Sunset in Zadar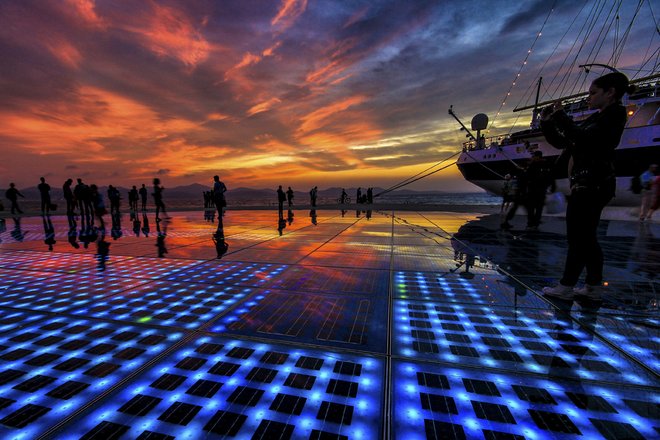 It was Alfred Hitchcock who said that "Zadar has the most beautiful sunset in the world, more beautiful than the one in Key West, Florida…" During the summer, sun worshippers flock to this historic seaside town on the Dalmatian coast to watch as the sun make its dramatic descent into the Adriatic Sea. Next to the waterfront is the city's famous Sun Salutation: a circular installation of 300 glass plates that collects the sun's energy during the day, and at night produces lighting effects of random colors and patterns. This spectacle is set to the sounds of the nearby Sea Organ: 35 organ pipes set within the stone steps descending into the sea produce a whistling symphony created by the movement of incoming waves. Both are the creations of local architect Nikola Bašić.
View expert reviews and photos of hotels in Zadar.
You'll Also Like:
All products are independently selected by our writers and editors. If you buy something through our links, Oyster may earn an affiliate commission.