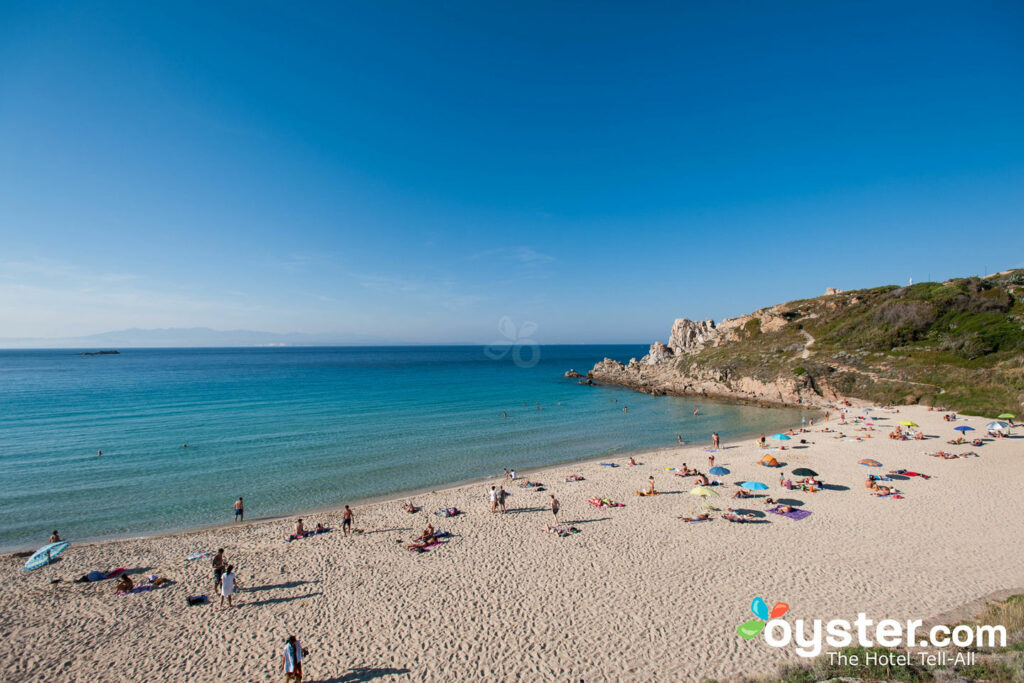 When you close your eyes and dream of Italy, what do you see? The massive Colosseum in Rome? The iconic marble David in Florence? Gondolas winding down the canals of Venice? Perhaps beaches don't even hit your top 10, but Italy's nearly 5,000 miles of coastline contain some of the most striking beaches on the planet -- think turquoise waters framed by dramatic terrain. To help you plan the perfect Italian beach vacation, we rounded up the best beach towns in Italy, from the legendary Amalfi Coast to the rugged coast of Sicily. Buon viaggio!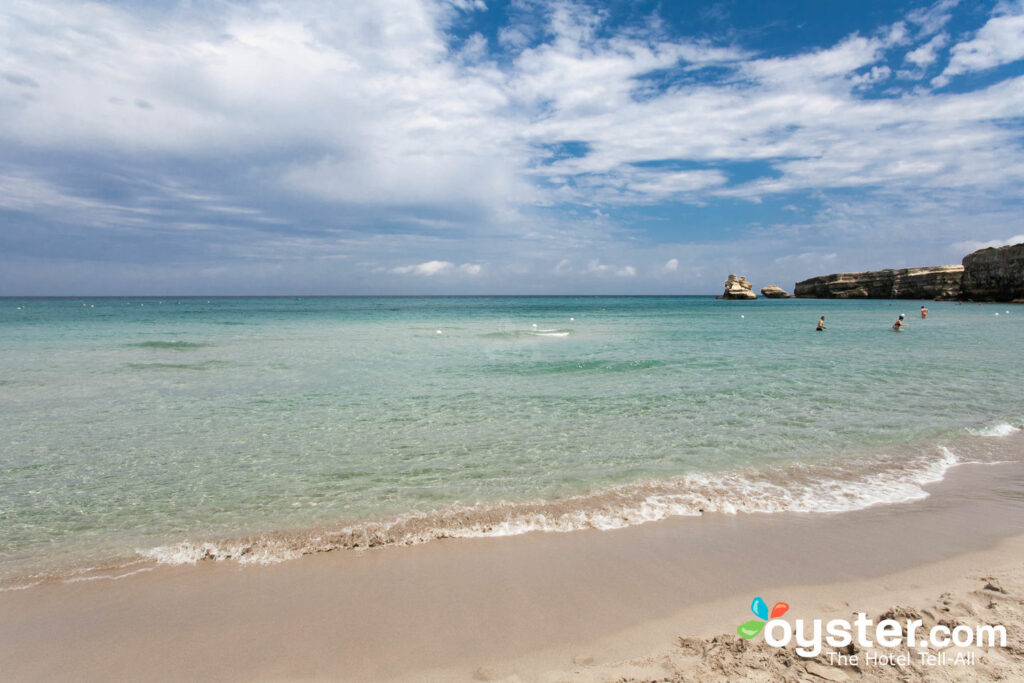 While international travelers swarm Tuscany and the Amalfi Coast, Italians themselves steal away to , the sun-drenched heel of Italy's boot. This southeastern region is famous for its pine forests, pretty countryside with olive trees and citrus groves, quaint little fishing villages, and come-hither beaches. Those beaches make the Adriatic resort town of Torre Dell'Orso a summertime mecca for Italian sun-seekers. Local beaches like Baia d'Oriente and Torre Dell'Orso Beach entice with sugary sand and shallow, translucent water that stretches out far in the distance. Dramatic white cliffs and a 16th-century stone tower, which once acted as a warning tower, frame the picture-perfect setting.
Hotel Pick in Torre Dell'Orso: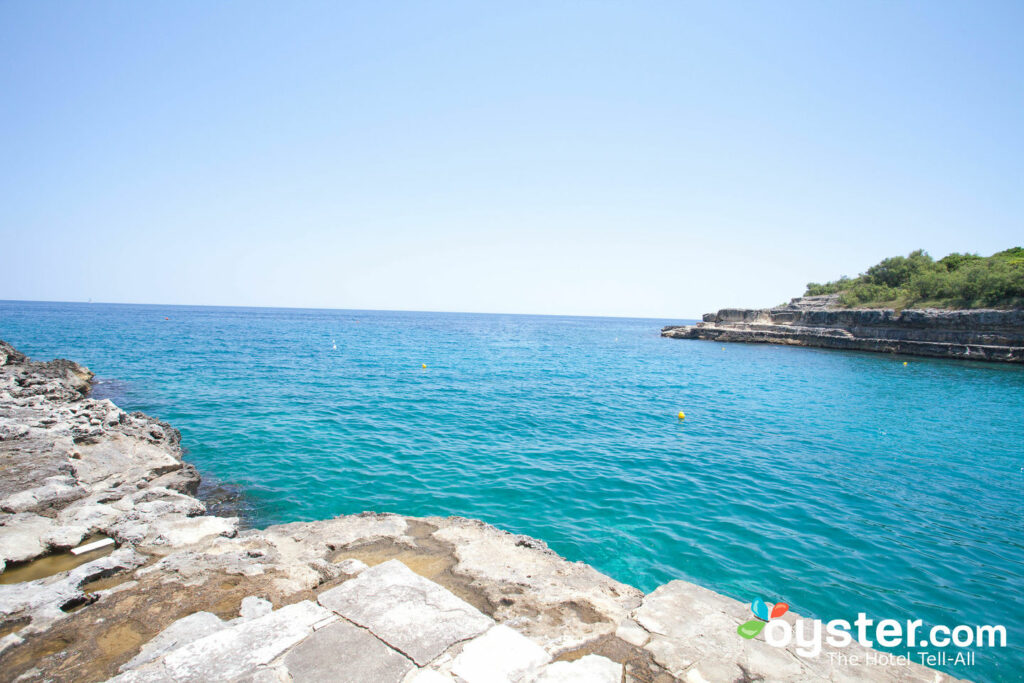 Near Torre Dell'Orso, the town of Otranto is another popular Puglian destination with knock-out beaches, like Baia dei Turchi, Spiaggia Alimini, and I Due Mori — where the Adriatic Sea is so blue that it might actually make you gasp. But while beaches are the main draw of Torre Dell'Orso, Otranto is also known for its waterfront promenade and picturesque historic center. The strollable area is filled with Salentine seafood specialists, baguetterias, artisan shops, and medieval architecture. Don't miss Otranto Cathedral's beautiful 12th-century floor mosaic, depicting the tree of life.
Hotel Pick in Otranto: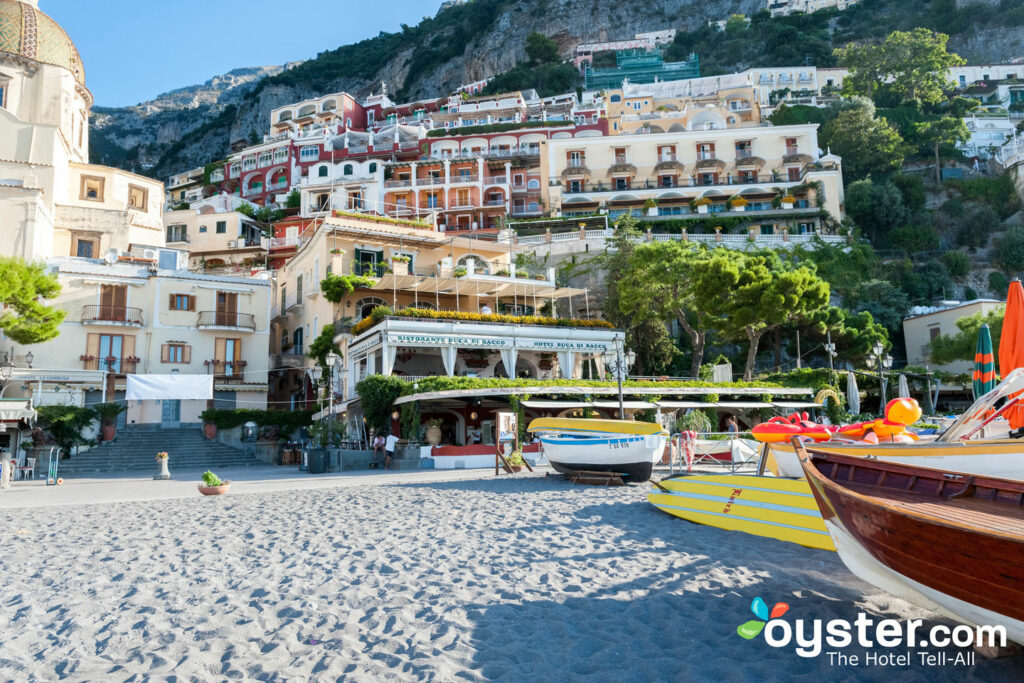 Getting to Positano requires some travel chops. From Naples, for example, travelers will either need to brave the scenic — but scary — drive, or catch a bus or (in summer) ferry, though note that there are no direct ferry routes. But the travel time and effort is handsomely rewarded. The cliffside Amalfi Coast town is the stuff of legend, with Michelin-starred restaurants, luxury boutique hotels, and breathtaking views of the sparkling Mediterranean. Below the town, gorgeous, glam beaches, like Spiaggia Grande and La Gavitella, offer beach clubs and more swoon-worthy photo ops. Generally, the water is calm enough for paddleboarding. The town's car-free town center is inhabited by shops and the marvelous mosaic-domed Church of Santa Maria Assunta.
Hotel Pick in Positano: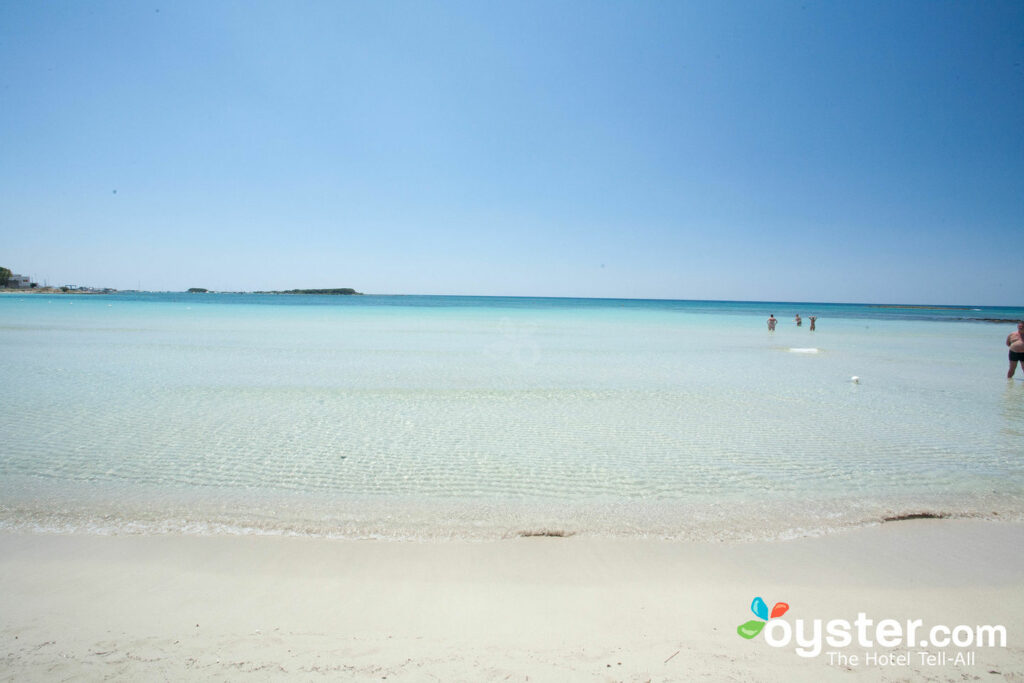 Porto Cesareo is a lovely little port town on the Ionian Sea, in Puglia's Lecce province. Visitors praise the port town's seafood restaurants, gelaterias, and markets, but its Porto Cesareo's parade of attractive beaches that really put it on the map. Togo Bay Beach, Spiaggia di Punta Prosciutto, Torre di San Tommaso, Spiaggia di Torre Chianca, and many others all share clean white sand and clear shallow seabeds. The translucent waters are perfect for snorkeling, diving, and other water sports; you can even take an excursion to see sunken Roman ruins. Porto Cesareo's shoreline is equipped with beach clubs and snack/cocktail bars, and the area can get very crowded in the high season.
Hotel Pick in Porto Cesareo:
The magical little town of Castelsardo is perched on the northern coast of Sardinia, Italy's second-biggest island after Sicily. A striking cascade of candy-colored buildings culminate with an ancient citadel, from which there are incredible views of the town, countryside, and sea. Home to narrow alleyways, gardens, a cathedral, and craftspeople selling woven baskets and other handmade goods, the medieval hilltop town makes a great base for exploring lovely area beaches and neighboring coves on the Gulf of Asinara.
Hotel Pick in Castelsardo:
La Maddalena, the name of the main island in the La Maddalena archipelago and its biggest town and port, is the holy grail for beach lovers. The gorgeous island is full of natural beauty, including hiking trails and beaches with shimmering blue waters. Beaches here are a dream for canoeing, sailing, paddleboarding, windsurfing, or simply just sunbathing in peace and quiet — their remote setting means they're often practically empty. The scenery is a spectacular mix of rugged cliffs, Mediterranean evergreen shrubs, and the stunning sea and neighboring La Maddalena islands. The island can be reached by ferry in about 20 minutes from the Sardinian port of Palau.
Hotel Pick in La Maddalena: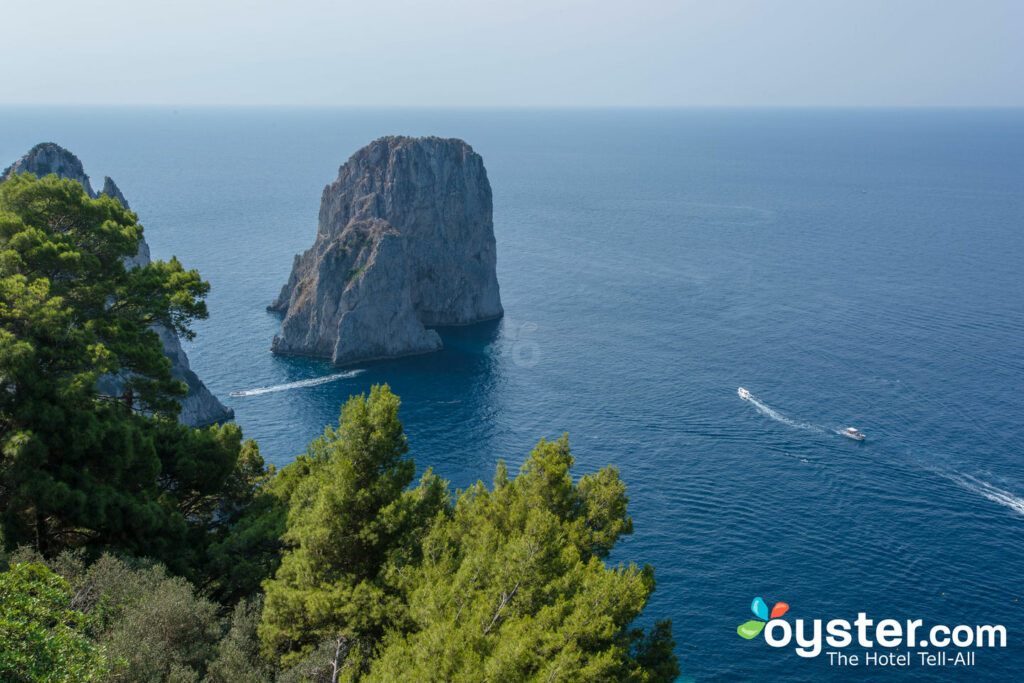 Capri basks in its glamorous reputation as a powerful magnet for jet-setting VIPs, who are drawn to the island's social scene (complete with paparazzi), designer boutiques (think Dolce & Gabbana), luxury hotels, and picture-perfect panoramas. The island owes much of its natural beauty to its beaches, but don't come here expecting long sweeps of powder-soft sand. Capri is made of limestone rock and its beaches are a mix of sand, pebbles, and sharp stones. Fortunately, Capri's many beach clubs aim to make the beach-going experience as luxe and comfortable as possible, offering loungers, umbrellas, towels, and restaurant access in exchange for a daily fee. Don't miss Bagni di Tiberio (a preferred watering hole of Emperor Augustus) and Marina di Mulo (a favorite beach during Capri's 1950s and 60s heyday).
Hotel Pick in Capri: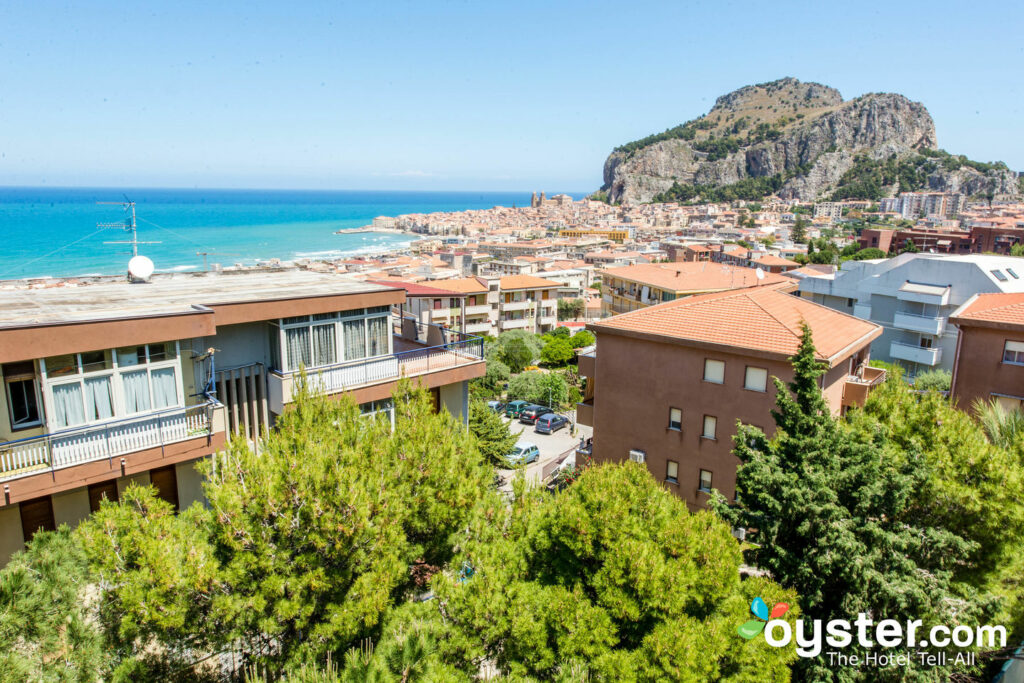 When you picture a tiny, tile-roofed Sicilian town wedged between rugged terrain and the sparkling sea, you're thinking of . Perched on Sicily's north coast, beneath the imposing La Rocca mountain, this medieval port town is a knot of honey-colored houses and winding streets. The old town goes right up to a waterfront promenade, which offers gobsmacking views of the brilliant blue bay. The water is clean and clear, the sand is smooth and white, and palapas, loungers, paddleboats, and other water vessels are available to rent. Stay for the spectacular sunset, when the stone buildings look like they're glowing, then head to a trattoria for homemade pasta with freshly caught seafood and a bottle of Nero d'Avola.
Hotel Pick in Cefalu: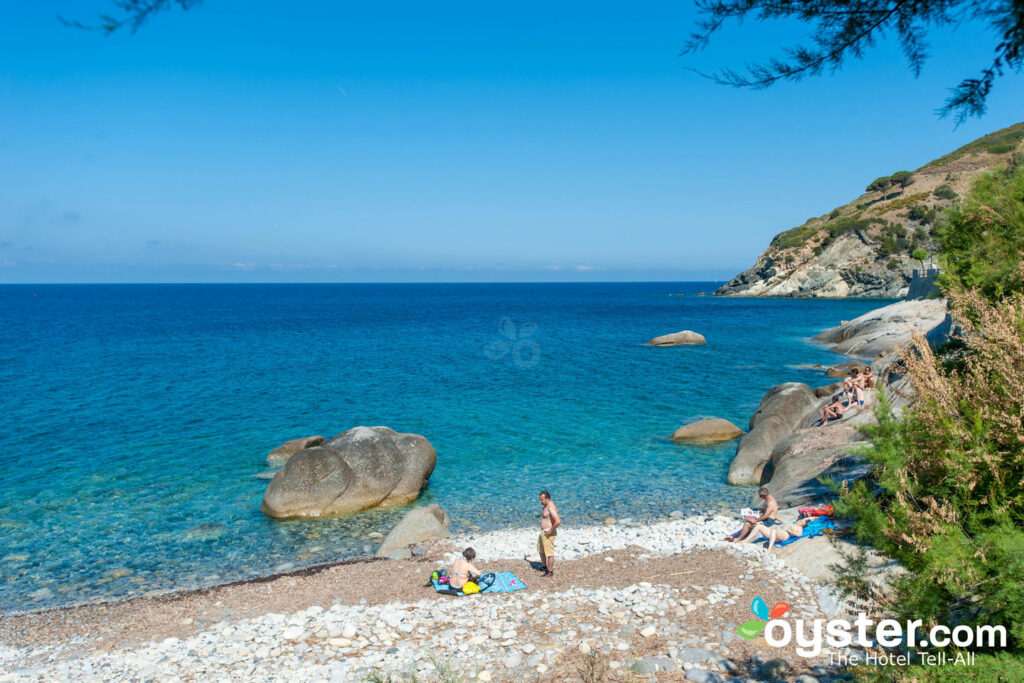 You probably associate Tuscany with rolling hills, world-class wines, and medieval hilltop towns. It's unlikely that "islands" makes the list, but it should — the Tuscan archipelago holds beautiful islands filled with beaches, coves, mountains, and creeks. Elba is the largest and arguably most famous island in the chain; its port town Portoferraio is home to Napoleon's house and La Biodola, a 500-yard stretch of golden sand, and one of Elba's most popular beaches. La Biodola surges in the high season, but the island is ringed by sandy coves and other beaches, including the stunning Sant'Andrea in the northwest and the long, beautiful sandy bay of Fetovaia in the southwest part of the island. Hikers should visit Patresi, which is in one of the wildest parts on the island and features cliffs, beaches, and gorgeous views of Corsica and Capraia. Other popular destinations include the seaside villages of Porto Azzurro, Marina di Campo, and Procchio.
Hotel Pick in Portoferraio: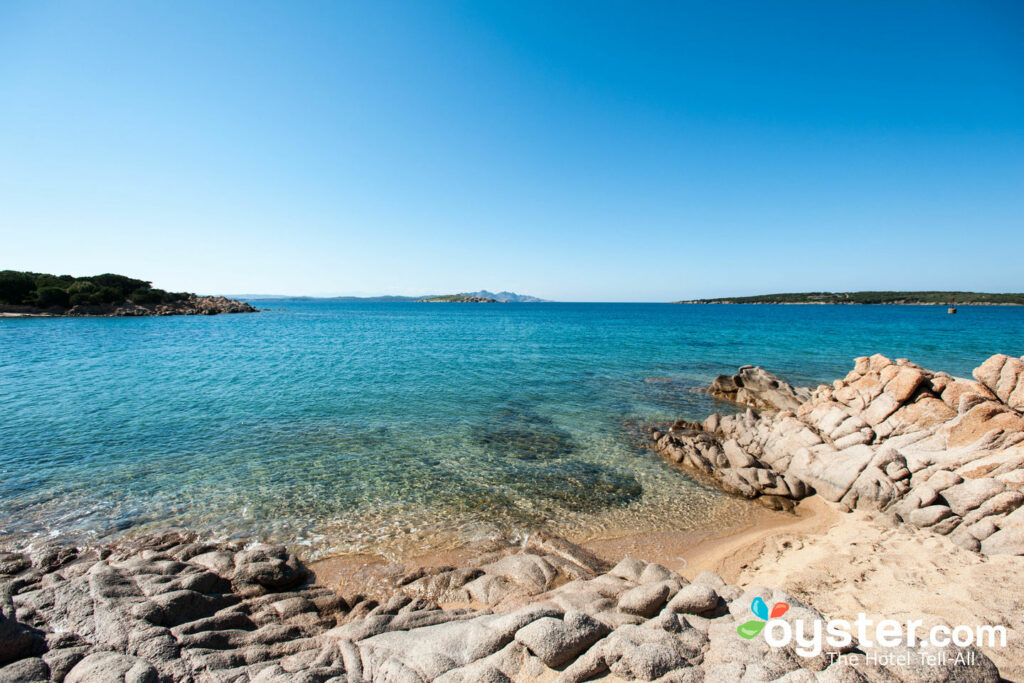 One of Italy's most famous stretches of coast, Sardinia's Costa Smeralda (Emerald Coast) has lured travelers for decades with its soft-sand beaches and out-of-this-world blue waters. Porto Cervo is the region's main town and a hub for shopping and posh restaurants, but this area is all about the secluded-feeling beaches, which showcase the teal Tyrrhenian Sea, blue skies, and craggy, scrub-covered land. Popular area beaches include Cala Granu, Spiaggia del Pevero, Liscia di Vacca, Spiaggia Romazzino, and Tanca Manna.
Hotel Pick in Porto Cervo: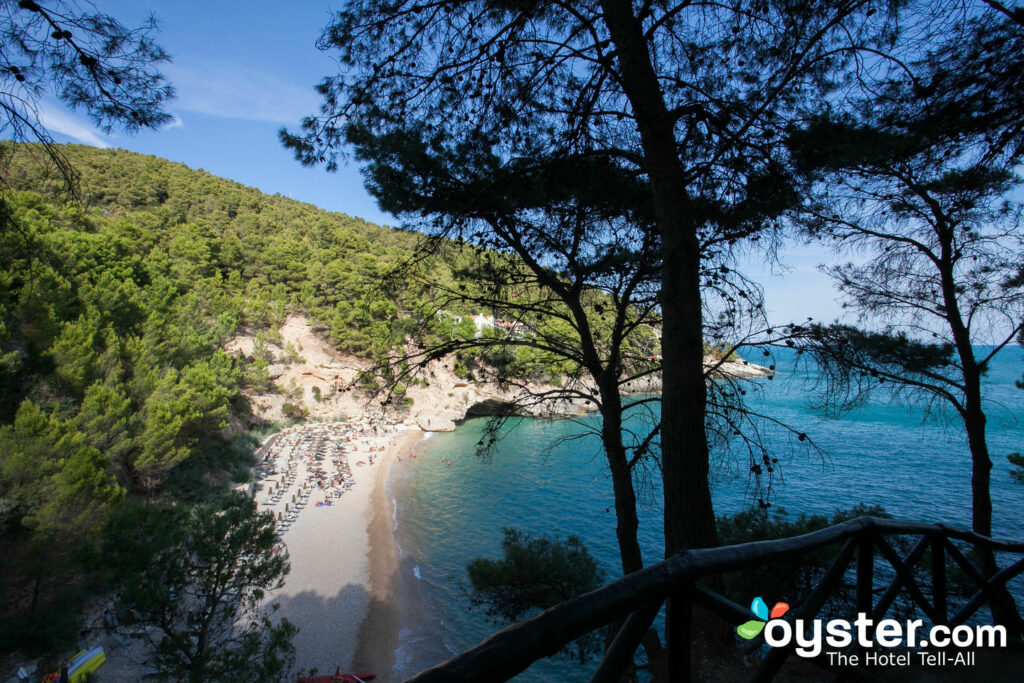 Once a traditional fishing village, Vieste has morphed into a major tourist resort in recent years. Why? The area is blessed with fantastic beaches, secret coves, and stunning limestone cliffs. When not frolicking on a wide, flat stretch of golden sand or cooling off in the natural swimming pool of a sea, visitors can take boat tours to the Gargano sea caves, bike or hike down pine tree-lined paths, or enjoy evening strolls down the Vieste promenade. Top beaches in this area include Spiaggia di Pizzomunno, Spiaggia di Portonuovo, Spiaggia dei Colombi, and Spiaggia di Porto Greco, all of which boast crystalline water and bright white cliffs.
Hotel Pick in Vieste:
Still lugging around that outdated carry-on from 2006? It's time for an upgrade. With 360° spinning wheels, a TSA-approved lock, a super hard exterior shell, and a USB-port for charging whatever it is you need charged, the Carry-On from Away is built to be your last.
You'll Also Like:
All products are independently selected by our writers and editors. If you buy something through our links, Oyster may earn an affiliate commission.