All-inclusive resorts are often accused of phoned-in decor, mediocre food, and a one-size-fits-all approach to service. We've certainly encountered such cons at our share of all-inclusive stays, which is partially why we've fallen so hard for boutique-style all-inclusives. Such properties have the perks of the fixed-rate system, but are generally smaller, more cuisine- and service-driven, and better in tune with their environment. These seven boutique all-inclusives in St. Lucia are the best of their kind on the island.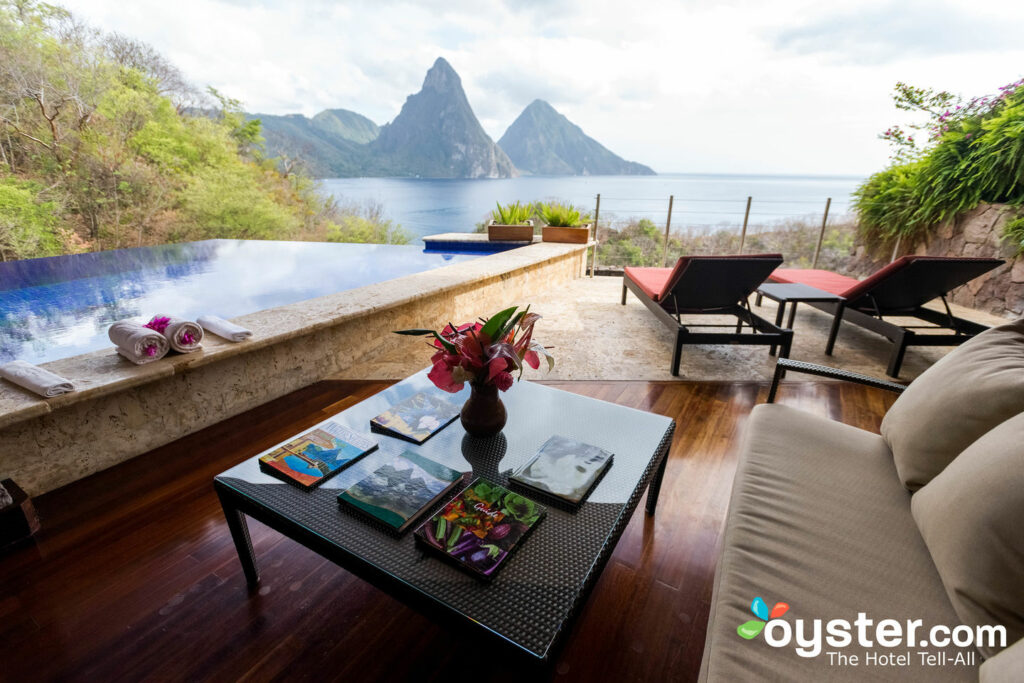 Best suited for couples in search of privacy and quiet luxury, Jade Mountain is one of the most romantic — and expensive — hotels on earth. All of its 29 rooms are accessed by a private bridge and have a striking missing-fourth-wall design, meaning they're totally open to the outdoors — and the stunning views of the iconic Pitons and the Caribbean Sea. If there were ever a hotel room to hole up in, it's one of these, and many Jade Mountain guests do just that, thanks to the 24-hour butlers and four-course room service. Jade Mountain's open-layout restaurant serves gourmet seasonal fare, and there's a sky deck for cocktails and stargazing. There are bike rentals and free daily yoga classes, but otherwise, guests can expect to be isolated from virtually everything and everyone — aside from roosters crowing at daybreak and tree frogs croaking their nightly songs.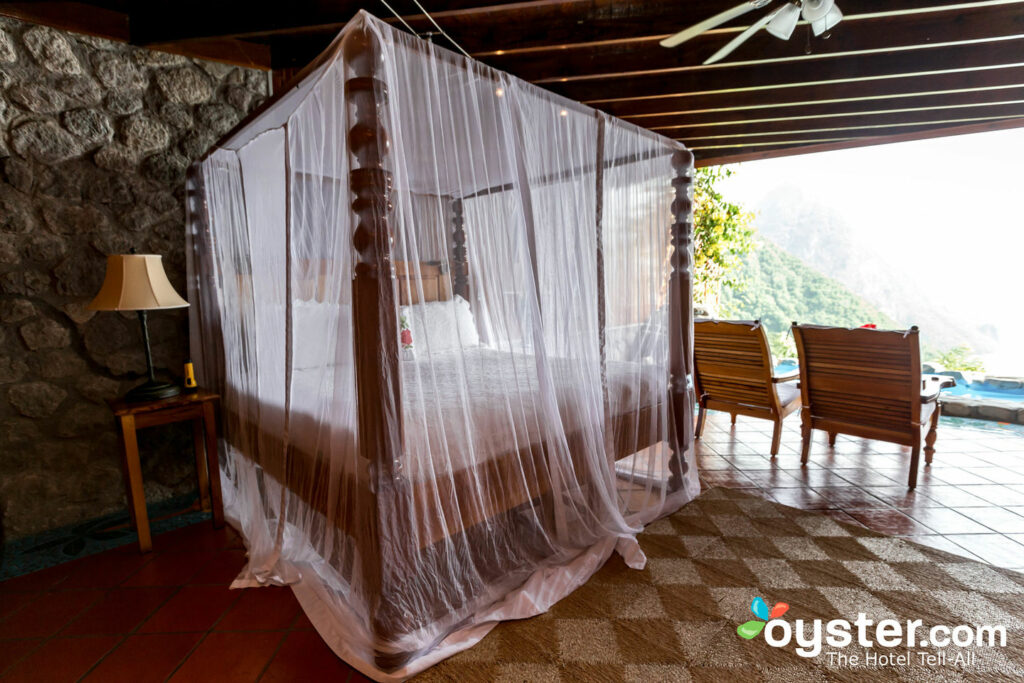 Stretching across a lush ridge between the two Pitons, Ladera Resort is an eco-luxe hideaway with a romantic vibe and spectacular views. The 32 back-to-nature, treehouse-style rooms have wood and stone walls, vaulted ceilings, local furniture, and plunge pools with swings or waterfalls. Like Jade Mountain, Ladera's rooms are open to the elements — and panoramic views of the valley and sea — and don't have air-conditioning. While this may be an initial turn-off for some guests, the resort's elevated location ensures that rooms are cooled by the evening breeze. Gorgeous views add drama to the entirety of the resort, which includes a clifftop pool, a breezy restaurant serving fine St. Lucian fare, and a tiny spa with tiered clay hot tubs surrounded by rough rock walls and green jungle.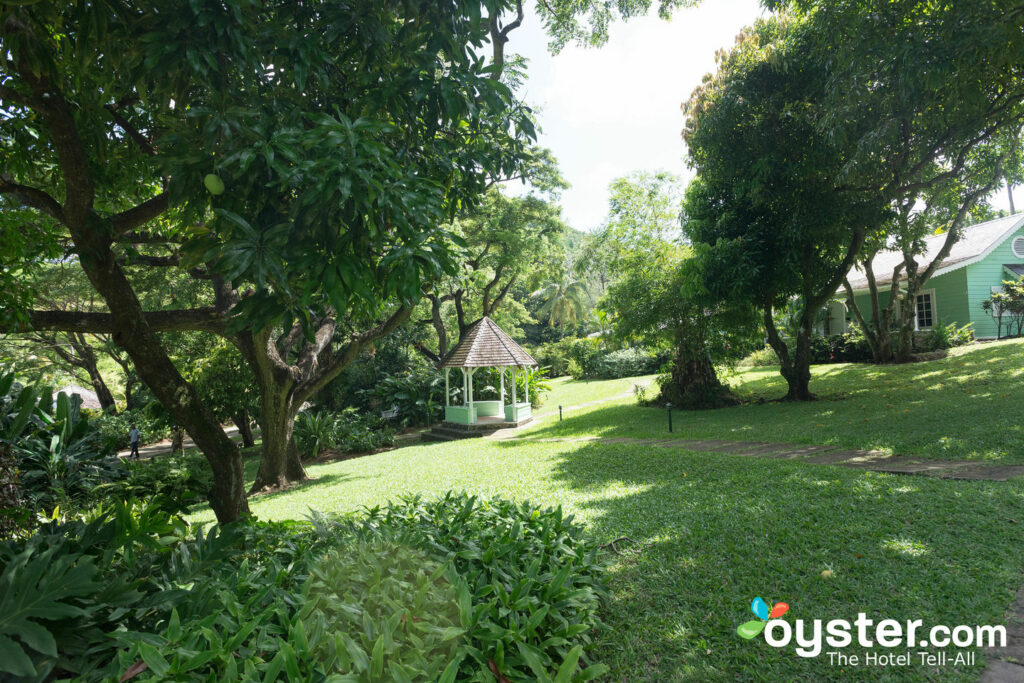 East Winds is a far cry from the mega all-inclusives in St. Lucia, and that's just what its loyalist guests love about it. Intimate and old-fashioned, the resort doesn't have a gym, a spa, a busy agenda of activities, or big blocky room buildings lining its beach. Instead, you'll find 30 bungalows scattered throughout a botanical garden and a real focus on great food, featuring organically grown products and fish delivered daily by local fishermen. Guests spend their time serving themselves drinks at the pool, snorkeling the reef off the beach, having cocktails at the sunset bar, and enjoying four-course dinners. Though East Winds is small, its list of all-inclusive freebies is mighty: In addition to all meals and afternoon tea daily (including twice-weekly barbecues and Friday night lobster grills), guests can expect packed picnic lunches on private excursions, free water sports, and live entertainment. Drinks are free at the restaurant and bar; there's a choice of three or four different wines with dinner and selected house wines at lunch.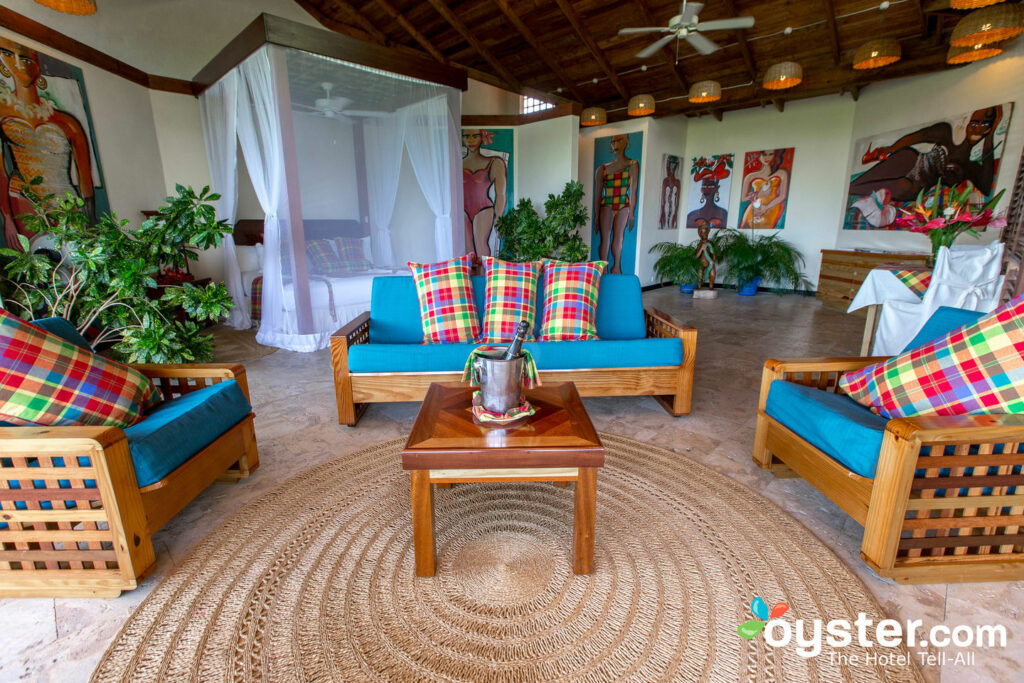 Sitting on the same 600-acre patch of jungle as its sister resort, , this funky eco hotel has excellent private hiking trails and wildlife-viewing opportunities. But while Jade Mountain is a steep climb up from the shore, Anse Chastanet has direct access to two great beaches. The 49 rooms are distributed on a green hillside and have views of the Pitons, the Caribbean Sea, or the hotel's garden-filled grounds (some rooms have missing fourth walls). The vibe is peaceful and nature-focused, with no TVs or background music to distract guests from their surroundings. Plus, no children under 10 are allowed. Besides biking, hiking, and enjoying the scenery, resort activities include twice-daily yoga classes in a lovely open-air pavilion on the beach, as well as tours of the resort's chocolate laboratory. Anse Chastanet's five open-air restaurants (two of which are beachfront) incorporate fresh ingredients grown on the property.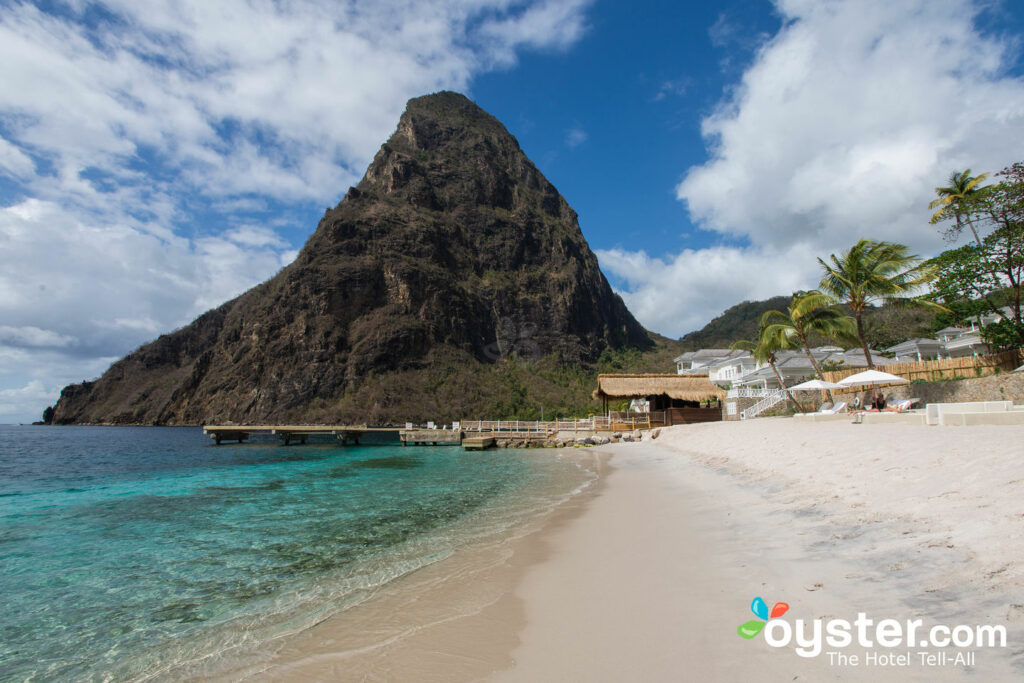 Great Piton views are a bit of a theme here, and Sugar Beach has a picture-perfect location between Gros Piton and Petit Piton (and right on one of the island's best white-sand beaches). The 100-acre property was a working sugar plantation in the 18th century, and today, it's part of a larger UNESCO World Heritage site. Most guests are romantic couples, though unlike Ladera and Jade Mountain, Sugar Beach allows children and even caters to them with dedicated kids' and teen clubs. A typical day for many involves snorkeling and paddleboarding in the calm turquoise bay and getting treatments in the renowned Rainforest Spa, followed sipping cocktails at sunset before dressing up for dinner.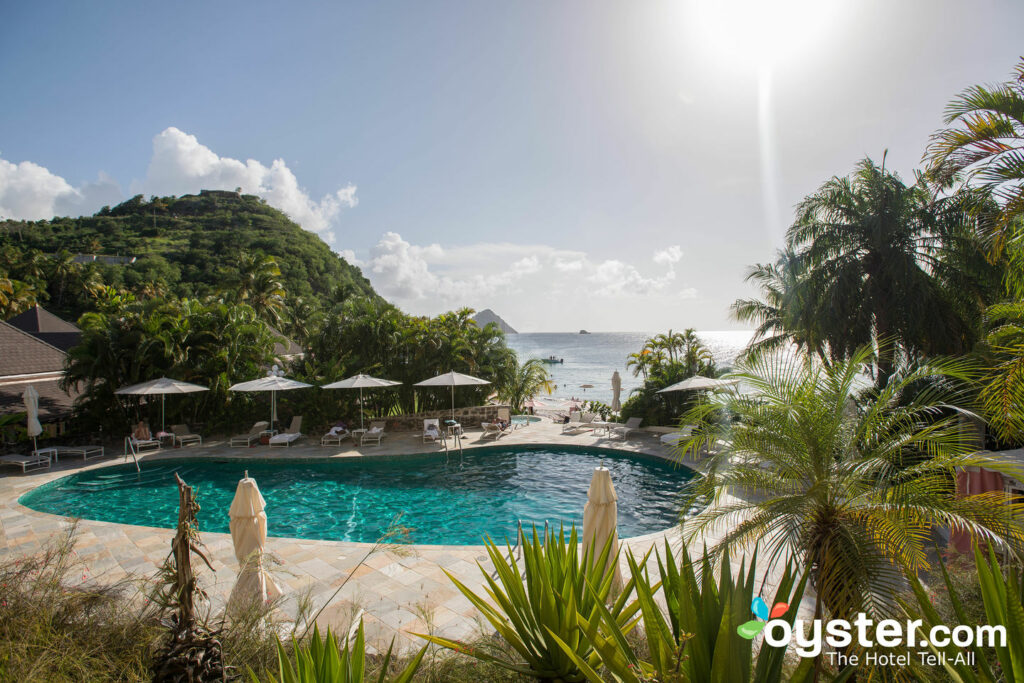 The secluded BodyHoliday is the best equipped and most wellness-oriented all-inclusive on the island. It caters to guests who simply want to read and nap on the beach, go for a dip, and cash in on their daily free 50-minute massages, as well as workout buffs who want to spin, snorkel, sail, scuba dive, and chaturanga their way through the stay. BodyHoliday's rates include all meals (dinners are a la carte); wines, cocktails, and drinks by the glass (including premium brands); beach and pool service; motorized and non-motorized water sports, including scuba diving; and just about every fitness class you can think of: yoga, tai chi, Pilates, fencing, cycling, archery, volleyball, aerobics, and dance.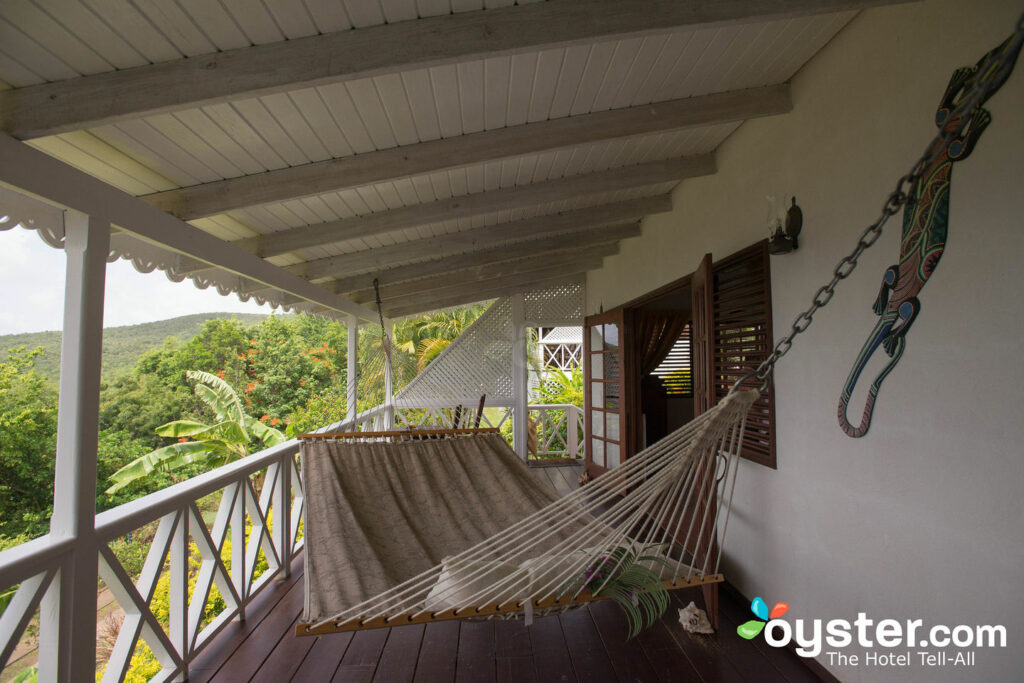 Translating to "little house" in Creole, Ti Kaye is a mellow collection of 33 cottages with rope hammocks and rocking chairs on their front decks — perfect perches for watching the sun set into the Caribbean. Anse Cochon Beach is the resort's daytime activity hub, with water sports and a waterfront spot for fish tacos. In the evenings, the atmosphere takes a more sophisticated turn. Pre-dinner cocktails are followed by candlelit meals and wine from St. Lucia's largest cellar. The vibe is hushed and romantic with diners focused on conversation, the views, and the curated menu that highlights local fish and produce.
Ranging from sizes 2-24, Summersalt really has something for everyone.
You'll Also Like:
All products are independently selected by our writers and editors. If you buy something through our links, Oyster may earn an affiliate commission.