When planning a safari, Africa is likely the destination that comes to mind first. After all, the continent provides travelers with the presence of the famous Big Five, lush wilderness, and stunning sunsets over endless plains. However, there are plenty of alternatives -- some more affordable -- to the African adventure. From bear and wolf safaris close to home to kangaroo and koala tours Down Under, there are a range of trips to choose from. With that in mind, here are six of the most amazing safaris that aren't in Africa.
1. Tigers and Rhinos in Kaziranga National Park, India
If there's one place that can rival Africa for both its diverse landscape and impressive collection of native species, it's India. Located in the northeast part of the country in the state of Assam, the protected Kaziranga National Park is one of India's most prized conservation areas and ranks as a World Heritage site. Home to the one-horned rhino and Bengal tiger, the park allows for jeep safaris led by experienced guides. Tigers tend to be a rare sighting, but if you visit between November and April, leopards, rhinos, elephants, buffalo, and sambar can be spotted, along with a healthy variety of reptiles and rare birds. Kaziranga National Park can arrange safari packages for a range of itineraries.
2. Elephants and Leopards in Yala National Park, Sri Lanka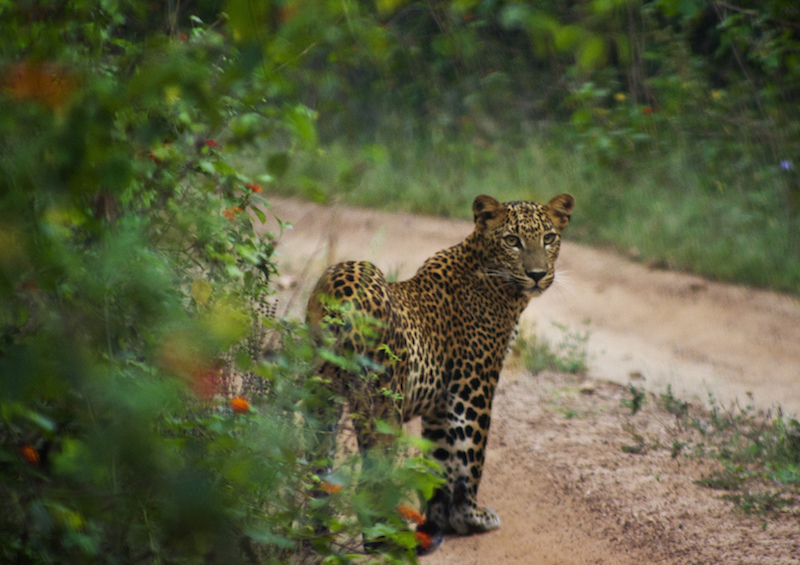 An island nation off the south coast of India, the lush landscape of Sri Lanka is a haven for wildlife. Gaining traction as a hip holiday destination thanks to its beautiful beaches, rich culture, and slow pace of life, Sri Lanka also offers its own safari hot spot, Yala National Park. A vast forested conservation area in the south, Yala is a sanctuary for a diverse collection of animals, including bears, elephants, sloths, and leopards. Visitors can book their safari itinerary through the park and enjoy a trusted guide and jeep to safely navigate them around. While other operators can put together more comprehensive week-long trips that take in other beautiful areas like Kandy, Bundala, and Wilpattu, Yala National Park is an affordable way to start things off.
3. Wolves and Bears in Yellowstone National Park, United States
Yellowstone National Park attracts a large number of visitors, but don't let the thought of crowds deter you from joining a safari that features two of America's most iconic, celestial creatures: the bear and the wolf. Park guides double as biologists, adding a little education to the tours. Along with the opportunity to see bears and wolves in their natural habitat, you may also have the chance to spot bison, moose, and birds of prey while soaking up the park's beautiful natural terrain. Guides from Yellowstone Safaris can meet you at your hotel, if it's within the park, or at local towns like Bozeman, Montana.
4. Polar Bears in Svalbard, Norway
For bears of a different kind, look to the icier climes of Svalbard, where the star of the safari is the majestic polar bear. In addition to the beauty of the Arctic tundra, you'll have the chance to see other animals like seals, walruses, reindeer, and Arctic foxes. Natural World Safaris arranges a variety of trips to Svalbard throughout the year. If you're looking for a polar bear safari that's a little closer to home, there's always Churchill, Canada. The town in Manitoba province is known as the polar bear capital of the world, and guided tours are available from July to November.
5. Kangaroos, Koalas, and Echidnas on Kangaroo Island, Australia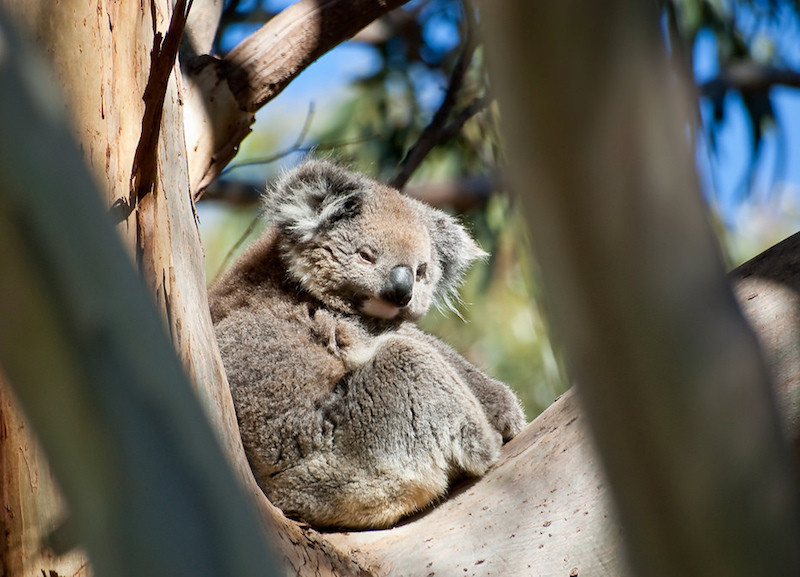 A large majority of Australia's wildlife species — around 80 percent — can't be found anywhere else on the planet, making a safari here feel even more like a trip of a lifetime. Thanks to the appropriately named Kangaroo Island, visitors should have no trouble remembering what they're here to see. Sea lion, wild dolphin, koala, and echidna sightings are also possible on this picturesque island, which lies off the coast of Adelaide. Various tour operators, like Adelaide Sightseeing and Wilderness Tours, offer itineraries that take in the island and surrounding waters.
6. Bears, Lynxes, and Wolves in Transylvania, Romania
Transylvania, Romania, may be more readily associated with vampires than safaris, but a huge conservation push has transformed the region into one of Europe's best safari destinations. Located towards the southern end of the Carpathian Mountains, the Piatra Craiului National Park is home to bears, wolves, and lynxes whose numbers continue to increase each year. Tour operators, like European Safari Company and Absolute Carpathian, curate a range of tours in the area that include an element of hiking. Beyond the wildlife, safari-goers will have the chance to see the stunning forests, mountains, and ancient towns like Brasov.
You'll Also Like:
All products are independently selected by our writers and editors. If you buy something through our links, Oyster may earn an affiliate commission.